Project Runway Season 13: Episode 7, "Priceless Runway"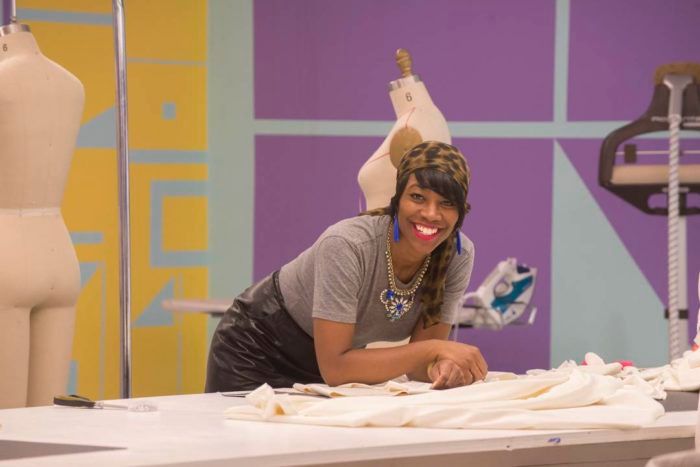 How could you not be inspired by thousands of dollars worth of diamonds? For this week's challenge, the designers got to choose from cases of diamond rings, necklaces, bracelets, watches, and earrings from Chopard to use as inspiration to create evening wear designs. The designers were given one day and $250 to complete this challenge. But, first, they were taken on a surprise field trip to the MET to view the Charles James: Beyond Fashion exhibition for additional inspiration. It was quite a show!
A second surprise caught the designers off guard when Tim Gunn interrupted their sketching time to say he had been feeling very distraught since the last elimination. As a result, he decided to bring Char back into the competition with his Tim Gunn Save. Naturally, the designers had mixed feelings about this. They were thrilled to see their dear friend back in the workroom, but this meant they no longer had a second chance.
Co-president and artistic director of Chopard, Caroline Scheufele, was this week's guest judge. Heidi started out the critiques by saying how impressed the judges were with the runway show. Sean's dress fit like a glove and was considered stunning and elegant by the judges. Korina's upholstery coat intrigued everyone to the point where Zac said this was her best work yet. Not only was the jacket show stopping, but the dress underneath it was extremely glamorous and did an incredible job showcasing her statement necklace. While a number of people were rooting for Kini to finally win a challenge, his dress unfortunately had an obvious execution problem. The judges agreed that the design was chic and beautiful, but neoprene simply wasn't the right choice for a structured bodice. Amanda is another designer to watch out for. Her futuristic jacket and jumpsuit secured her another high score and a glowing review from the judges. Once again, Alexander was in the bottom with a gown made out of crinkled taffeta. The judges thought there was a major disconnect between the necklace he chose and the gown he designed to go with it. It didn't help that you could see pins holding the dress together in a number of places. This challenge also happened to be Samantha's first attempt at making a gown. The judges didn't hate what she sent down the runway, but they definitely expected more from her at this point in the competition. While Samantha was sent home, Korina was given her first win.
On to the designs…
The top:
Korina's winning design: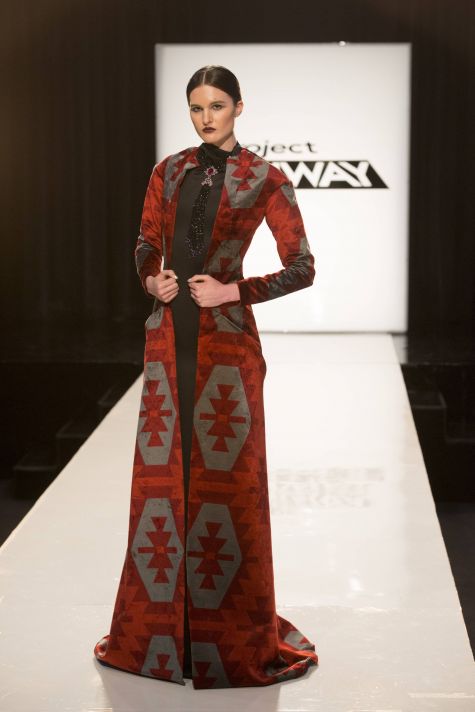 Sean's design:
Amanda's design: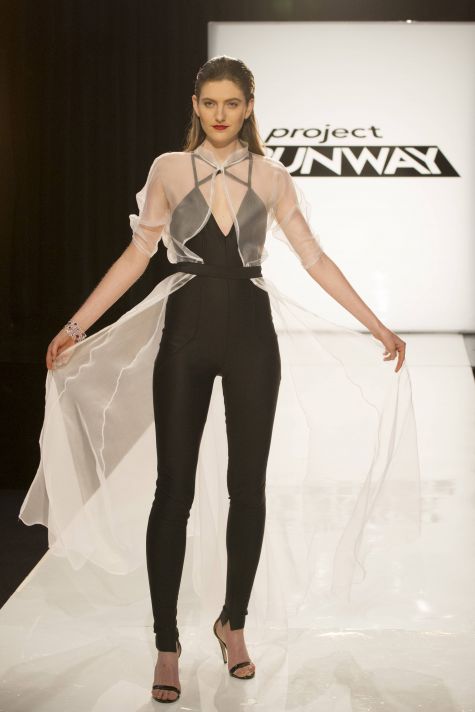 Kini's design: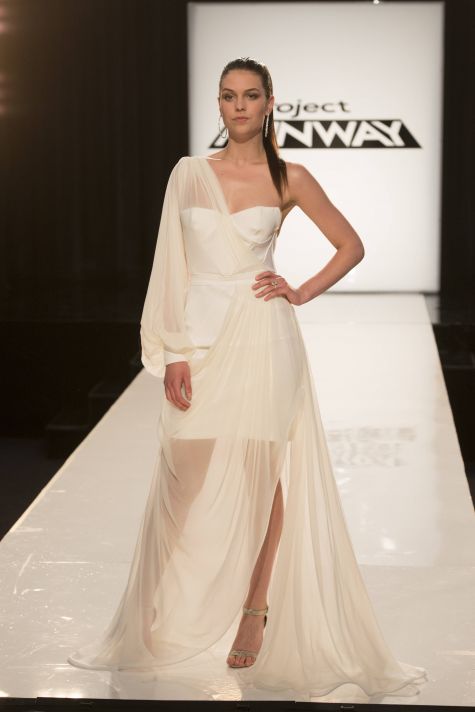 The bottom:
Samantha's losing design: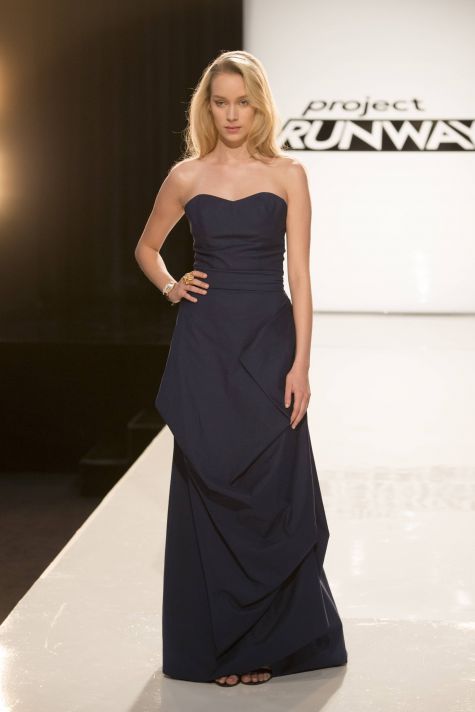 Alexander's design: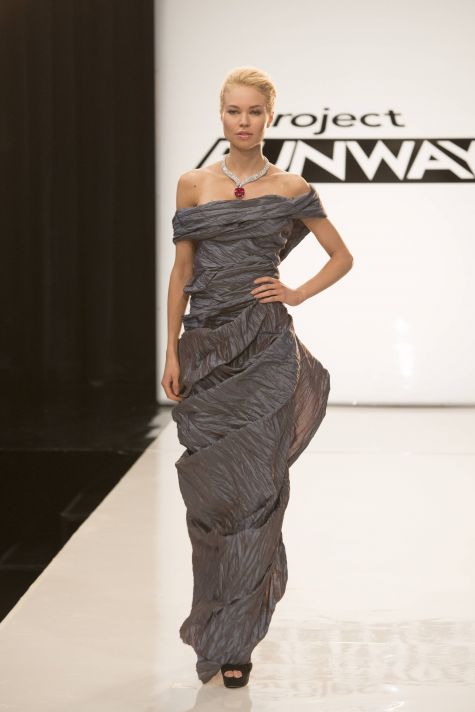 The rest of the looks:
Char's design: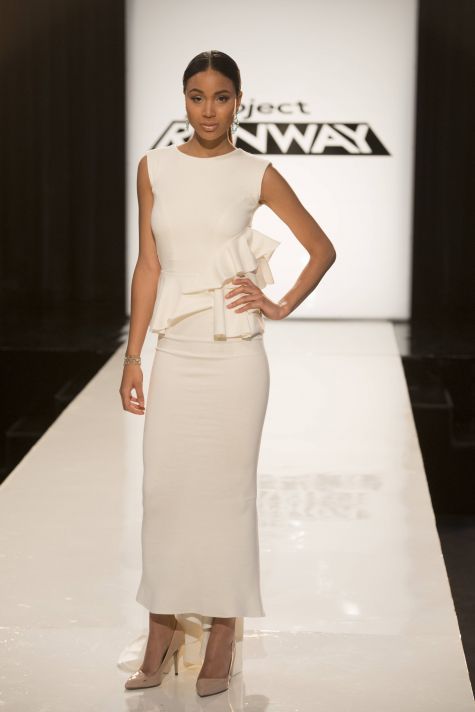 Sandhya's design: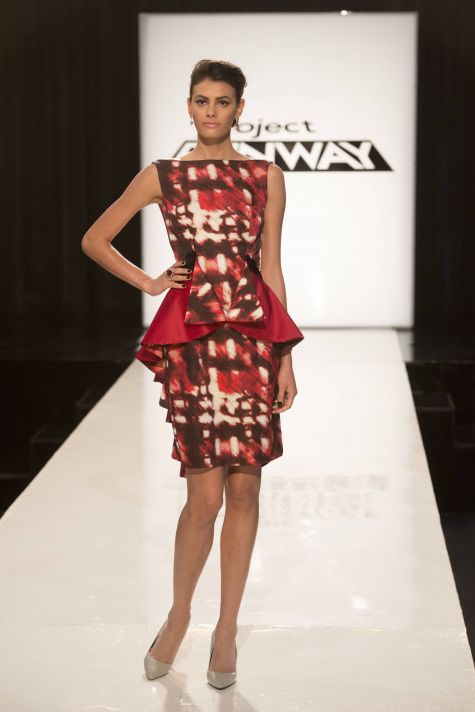 Emily's design: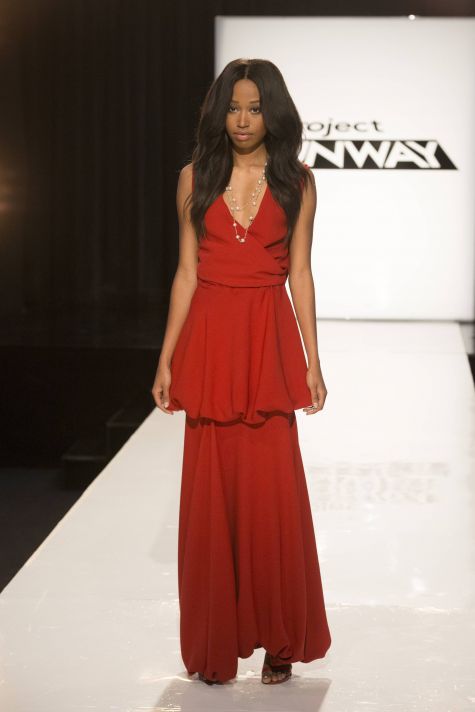 Fäde's design: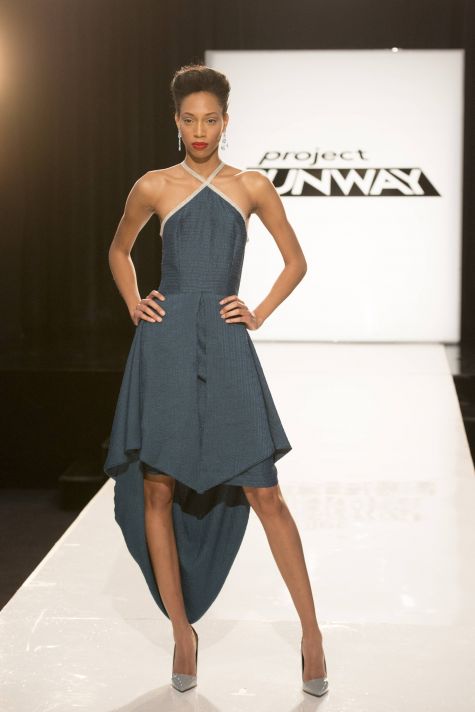 I really enjoyed the concept of this challenge. Usually we select jewlery to match an outfit, but it's a nice twist to create an outfit around an accessory. As for the designs, I will say that I wasn't sure the judges were going to understand Korina's coat. I mean, who pairs upholstery with diamonds? Especially after Tim put in his two cents in the workroom, I was very concerned for her. Amanda's jacket was also a major gamble, and I was sure she was going to scrap it at the last minute. Luckily, the judges appreciated their innovation this time around.
Did you think the judges were going to be pleased with Korina's fabric choice? Do you think Tim made the right decision by saving Char? Was Alexander's dress as bad as the judges thought? Please share your thoughts below!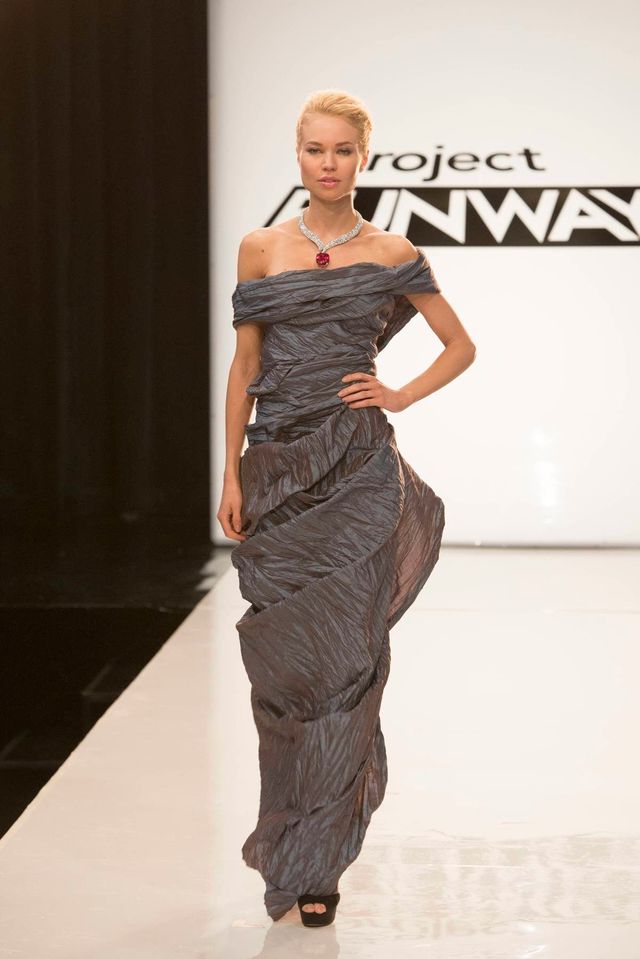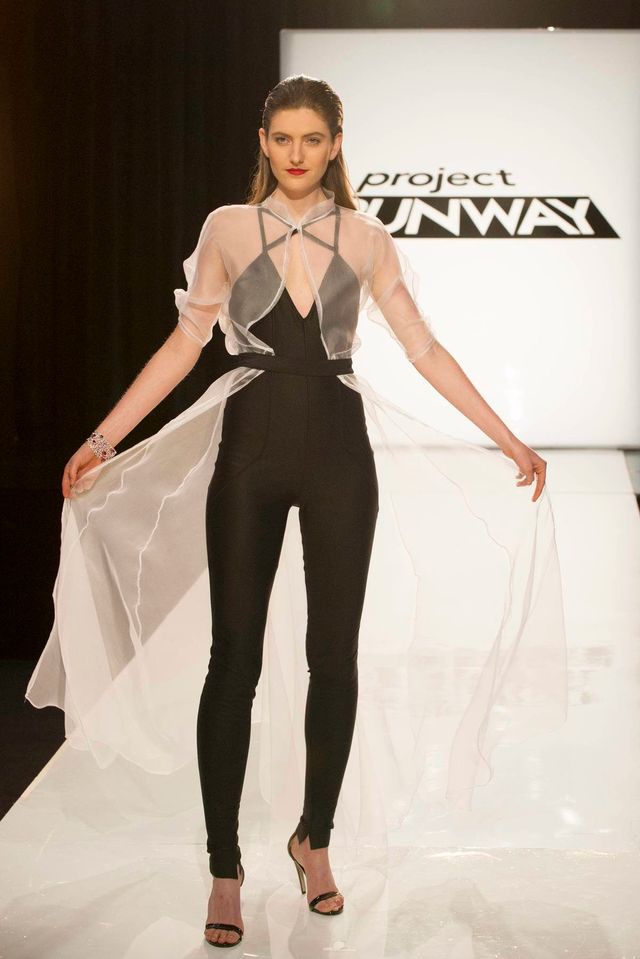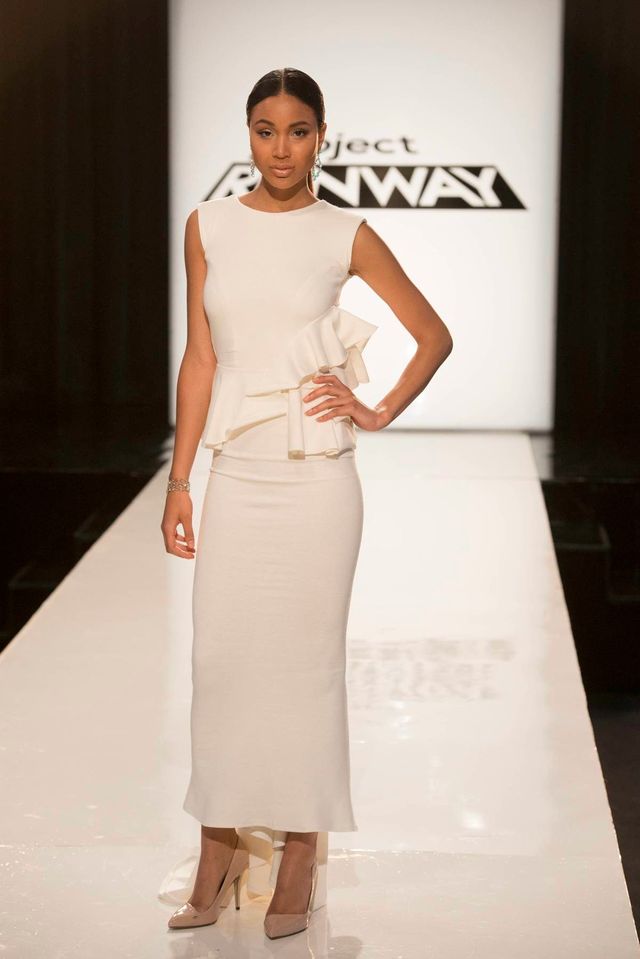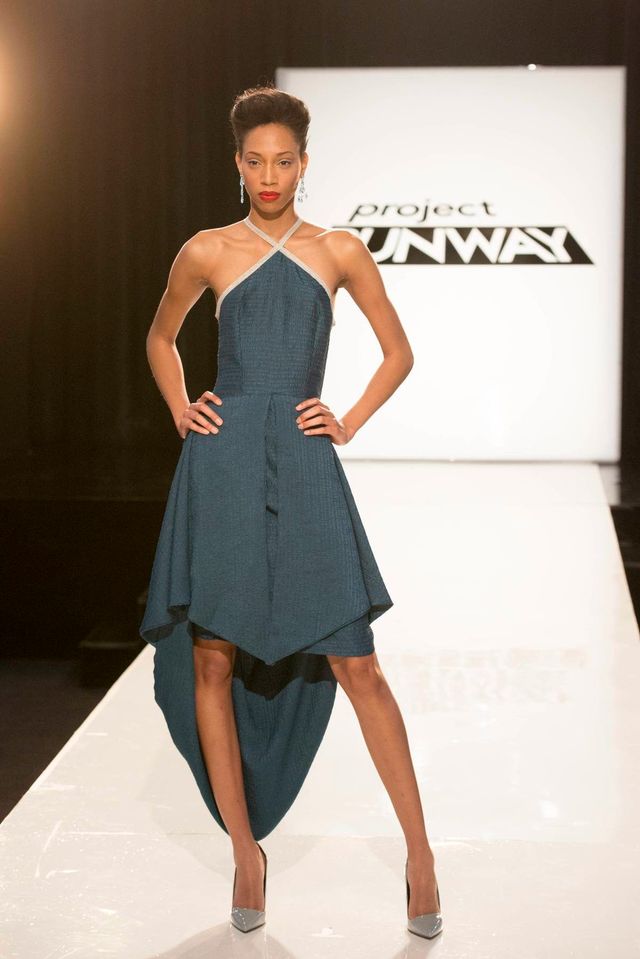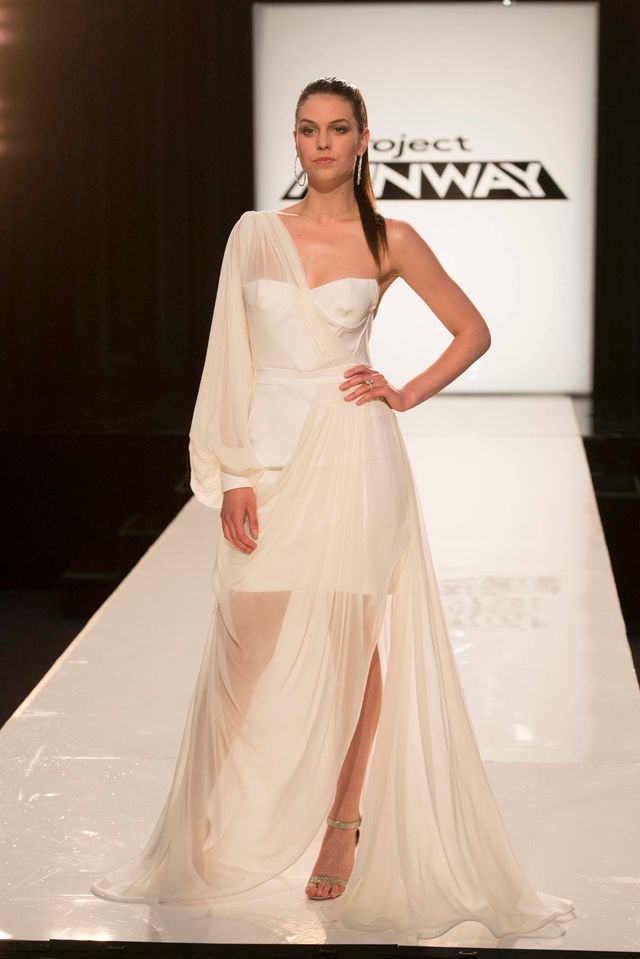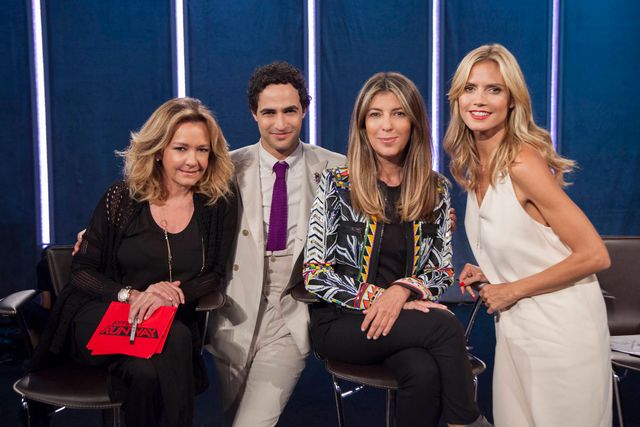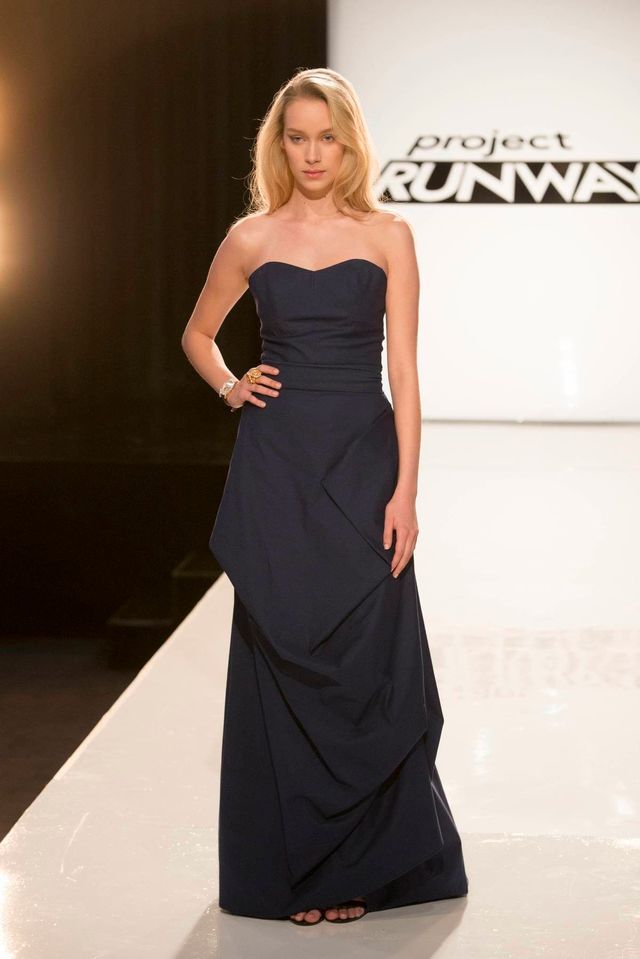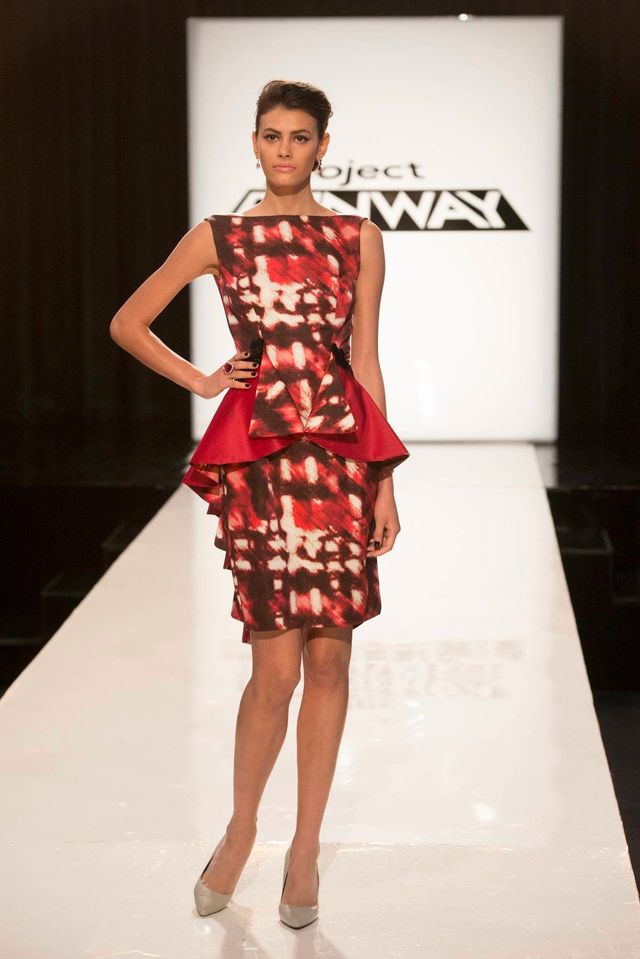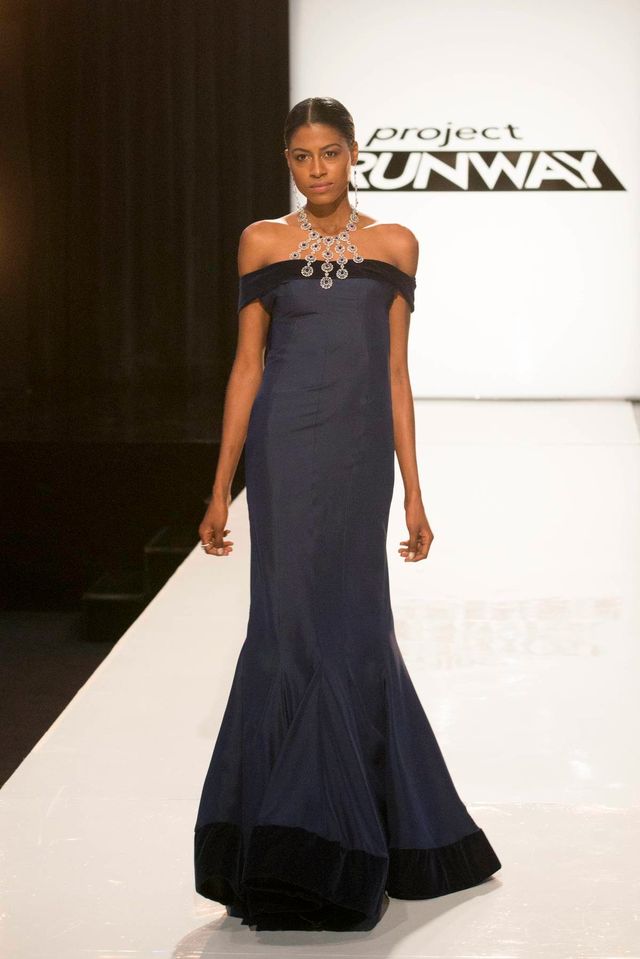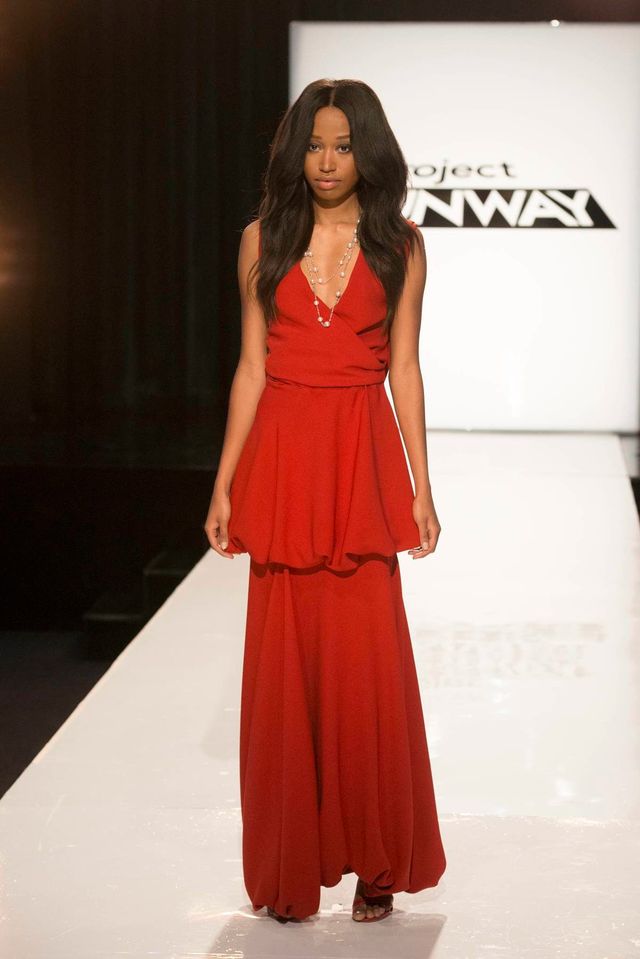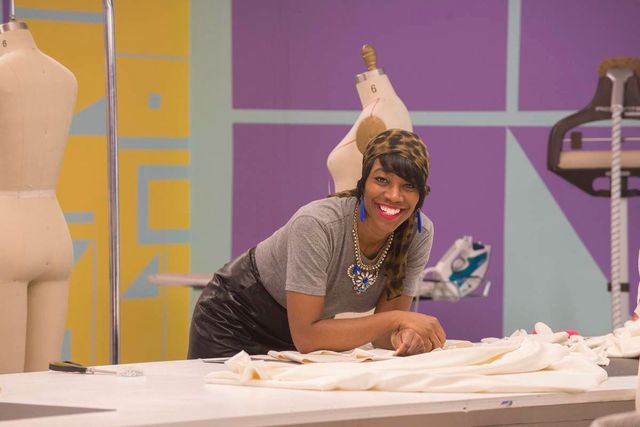 Char returns to the competition, thanks to the Tim Gunn Save.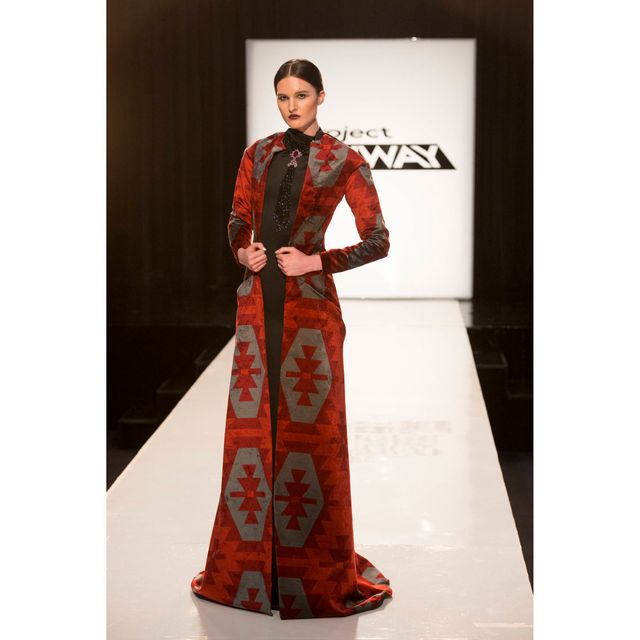 Korina secured her first win with this two-piece outfit, primarily made out of an ethnic-inspired upholstery fabric.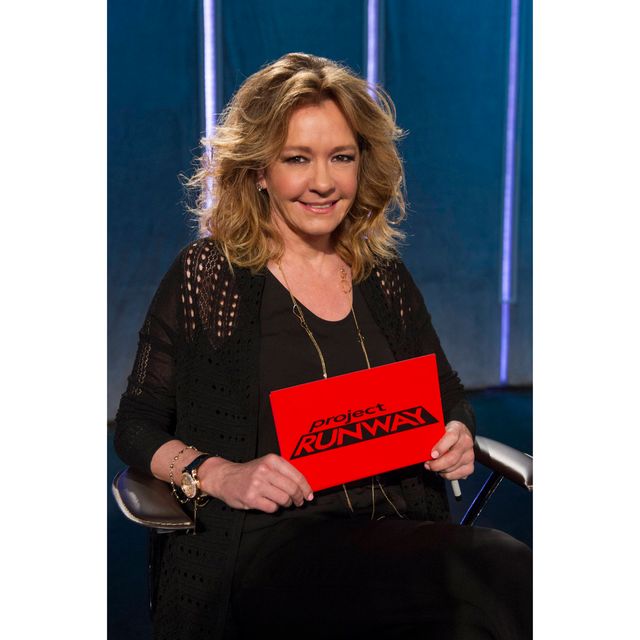 This week's guest judge was Caroline Scheufele of Chopard, a leading name in the high-end watch and jewelry industry.