Project Runway Season 13: Episode 9, "American Girl Doll"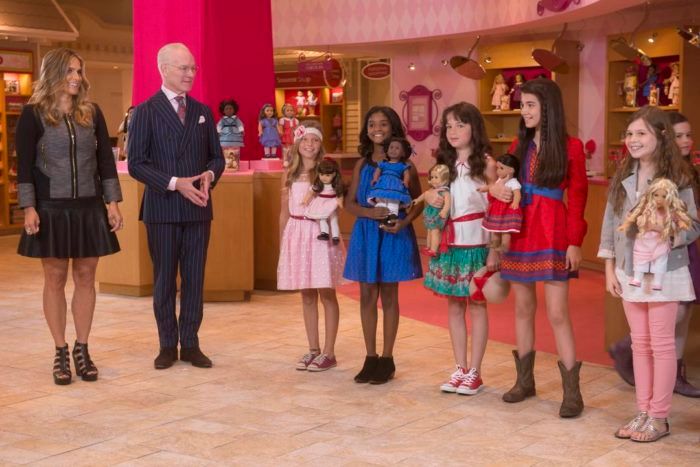 The designers arrived at the American Girl Place to learn about this week's challenge, presented by the company's Senior Design Manager, Heather Northrop. As it turns out, American Girl has recently launched their BeForever childrenswear line, which combines the style and history of each doll with contemporary fashion trends. In keeping with this idea, the designers were asked to create a modern and trendy look for a young woman, based on one of the American Girl doll characters. Each designer was assigned a doll and a child model to walk his/her look down the runway. $150 and one day was given to complete this challenge.
At first, Korina was one of the only designers who seemed concerned. She apparently knows nothing about kids and how they dress, and wasn't even sure if she could hold a conversation with one of them. Emily, on the other hand, has been designing kids clothes for years. This left her overly confident and determined to win this challenge.
Heather Northrop and Mad Men's Elisabeth Moss were this week's guest judges. Once again, Amanda and Alexander were safe. The best looks were made by Korina, Char, and Kini. Korina, despite her concerns, managed to update Josefina's look in a fresh, new way. The judges loved the graphic element of her look and the surprise pops of yellow she included under the skirt flaps. Char also had a successful design with inspiration from Kaya. It was youthful, age appropriate, and contemporary–exactly what the challenge was about. Kini, however, knocked it out of the park this week. His design for Samantha fit his character's aesthetic completely and the judges had nothing bad to say.
Sandhya and Emily had the lowest scores. Sandhya's bright pink jumpsuit looked more like a onesie, which Heidi believed no child the model's age would ever wear. Emily's design for Rebecca was considered dark, frumpy, and just plain sad. Even her model seemed uncomfortable in it. In the end, Kini was this week's winner while Sandhya was voted off.
On to the designs…
The top:
Kini's winning design, inspired by Samantha: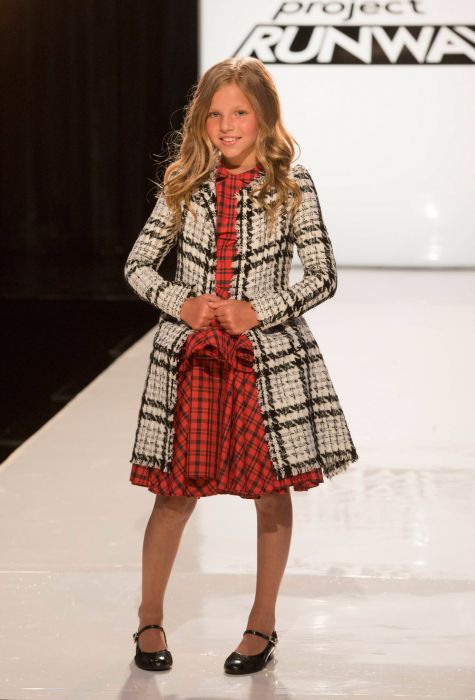 Korina's design, inspired by Josefina:
Char's design, inspired by Kaya: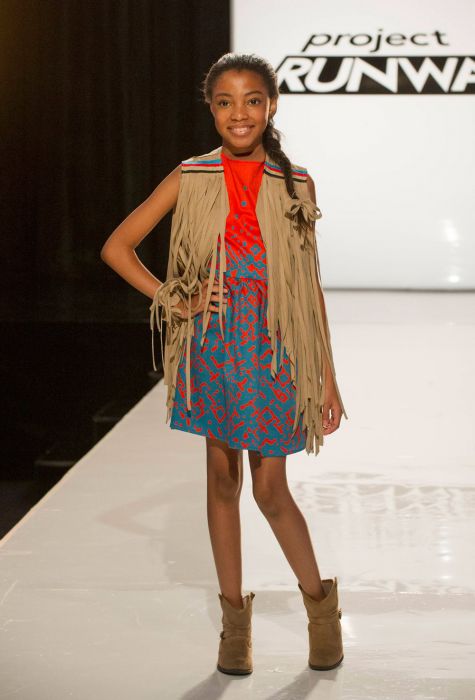 The bottom:
Sandhya's losing design, inspired by Caroline: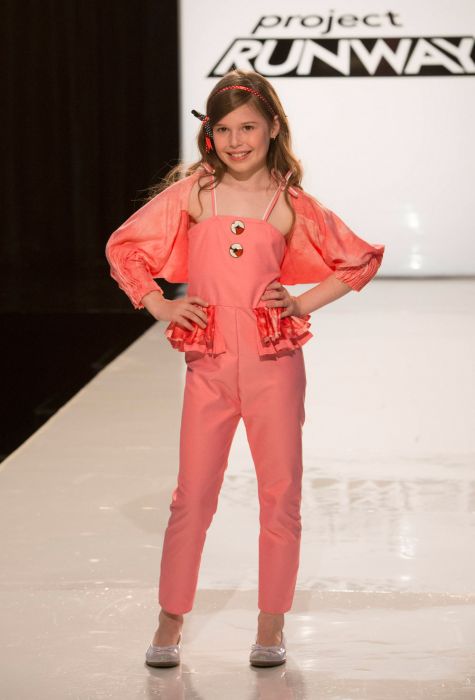 Emily's design, inspired by Rebecca: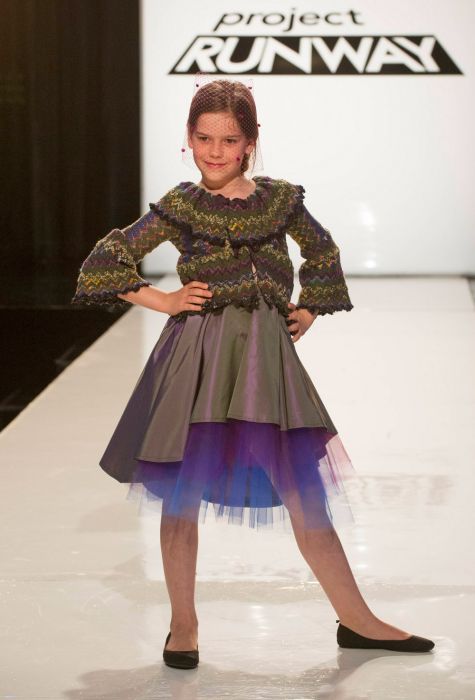 Sean's design, inspired by Julie:
The rest of the looks:
Amanda's design, inspired by Addy: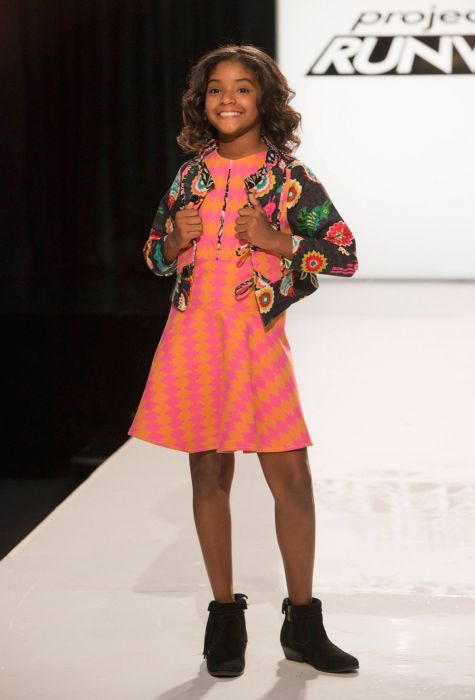 Alexander's design, inspired by Kit: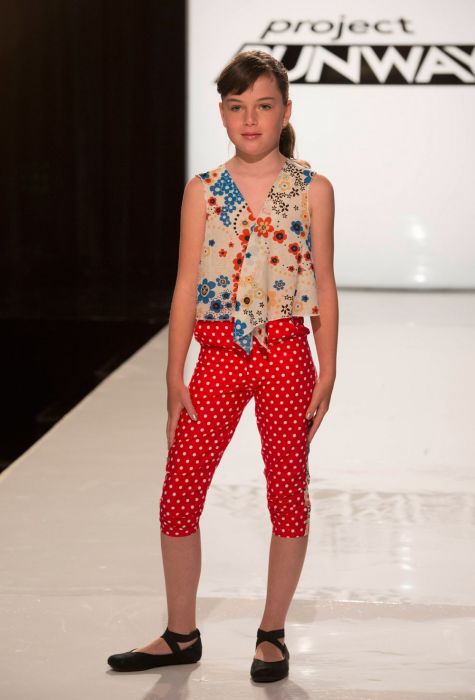 Even though I wasn't sad to see Sandhya go, I was astounded by the judges' decision. Not only was Emily's look just as bad as Sandhya's, but the fact that Sandhya had been in the top on so many occasions made me think that the judges would've liked to see her stick around for at least another week. I was very proud of Char, however, for staying true to her design. Even though it must've been hard for her to ignore Tim's critique, I'm glad she went with her original idea and ended up being in the top!
Were you excited to see a childrenswear challenge this week? Have you ever made doll clothes? Do you have a favorite American Girl doll you'd want to design a coordinating outfit for? Please share your thoughts below!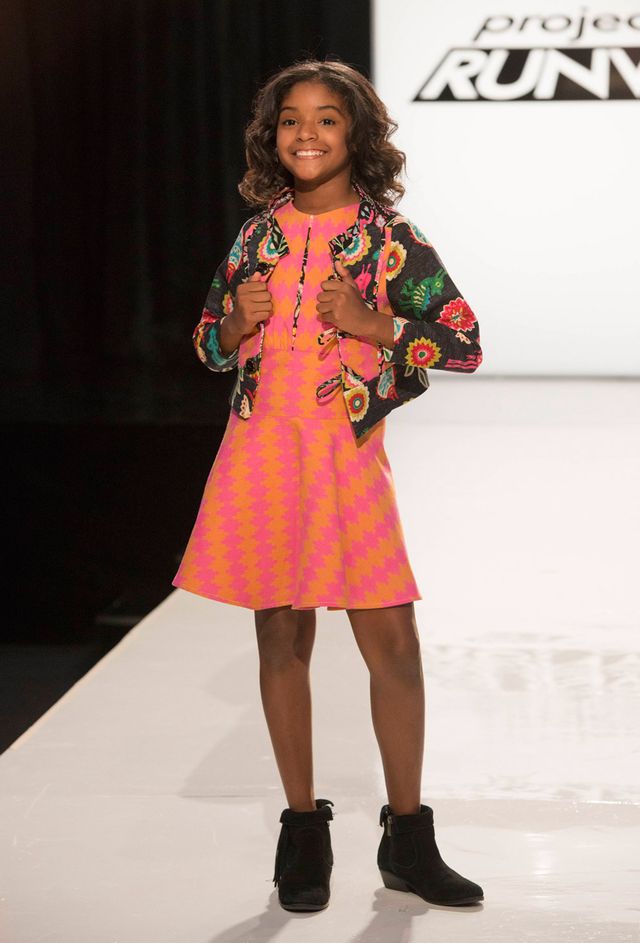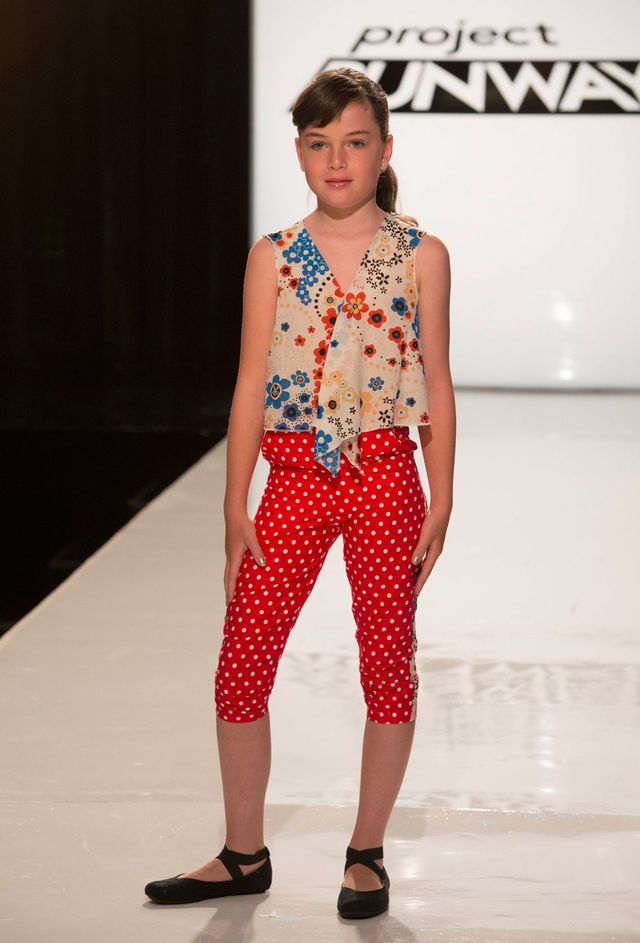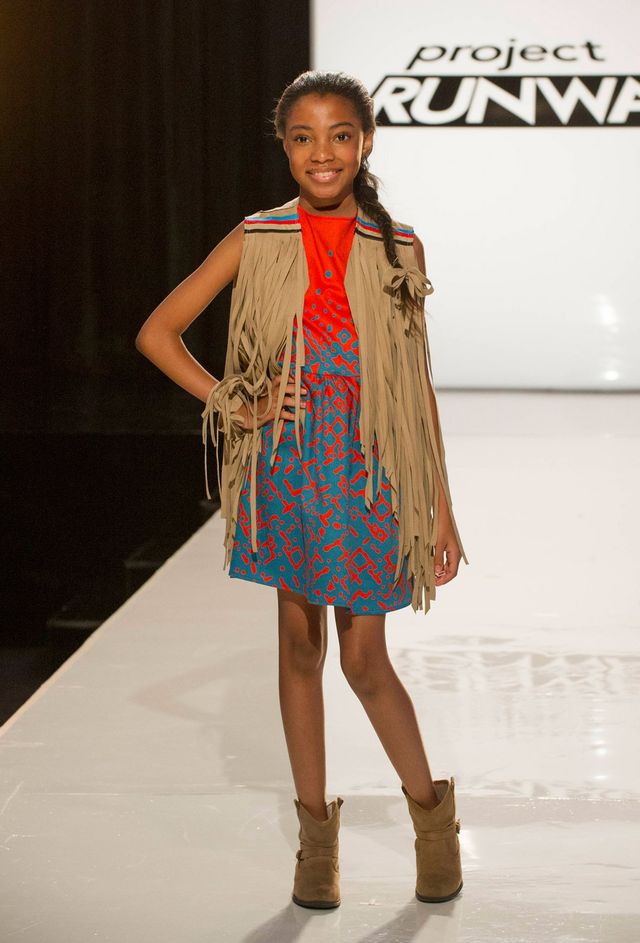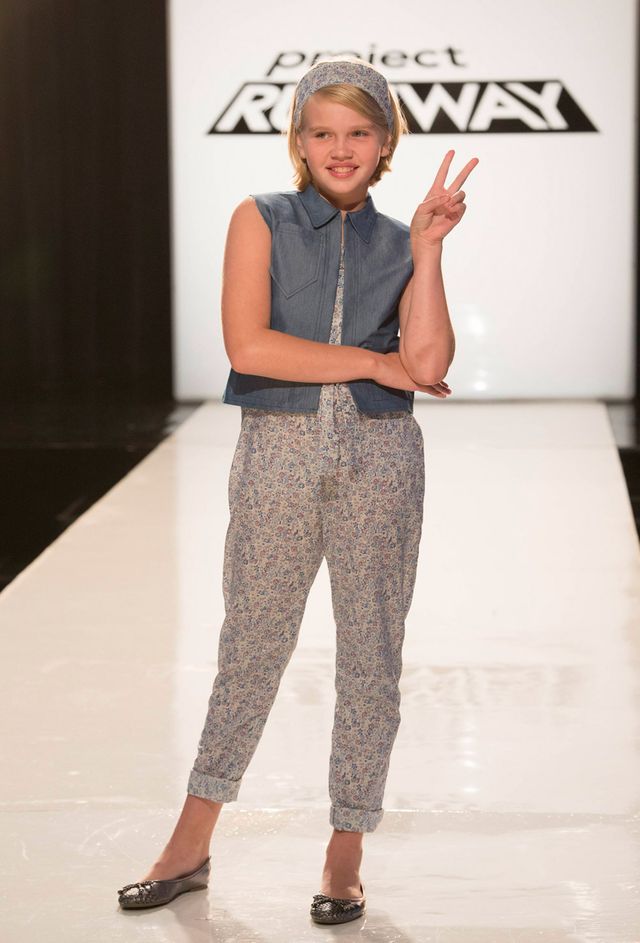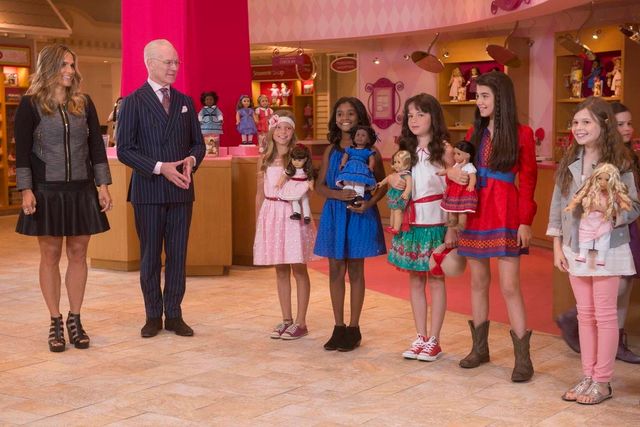 Tim presents the designers with their model and doll assignments.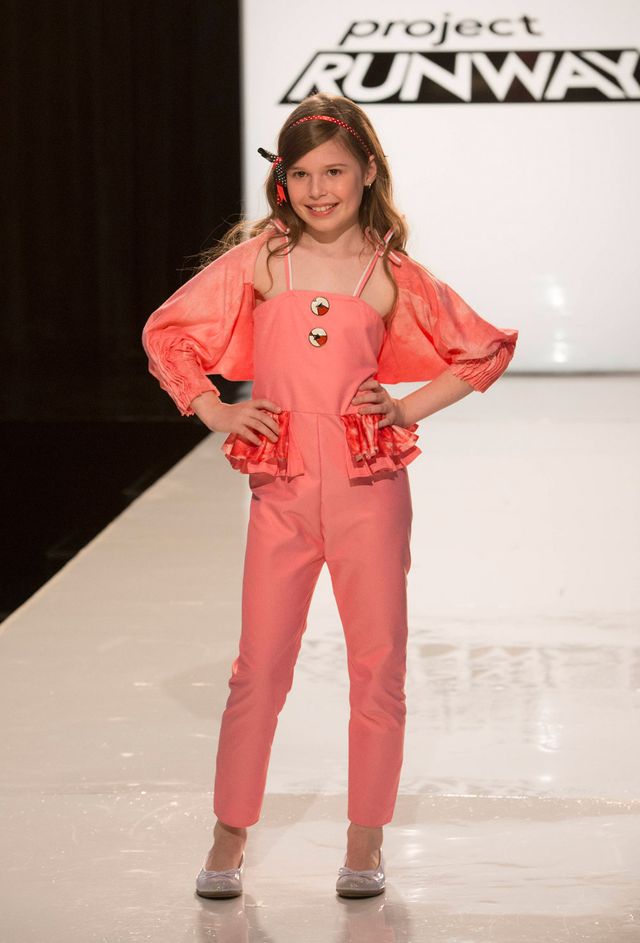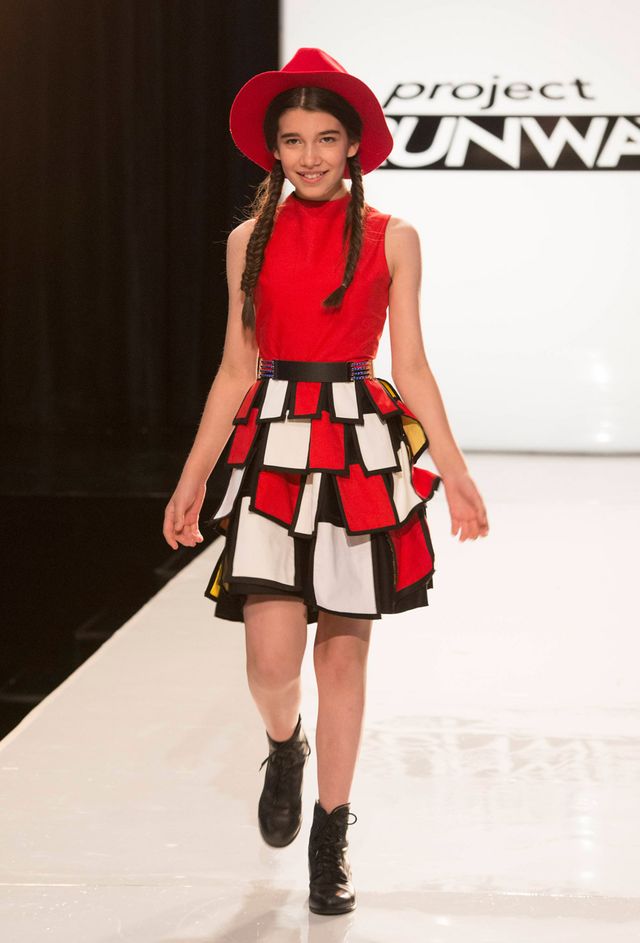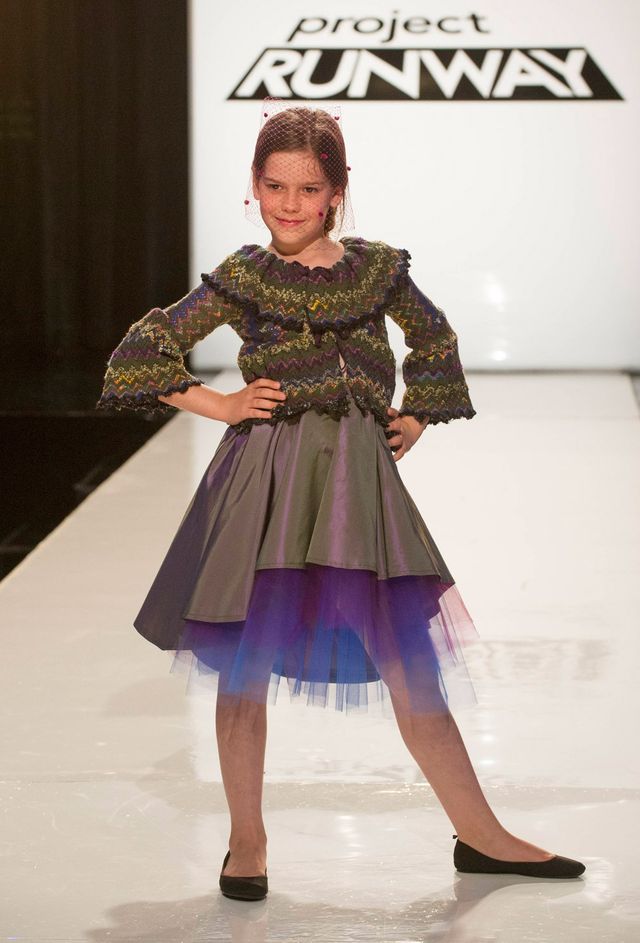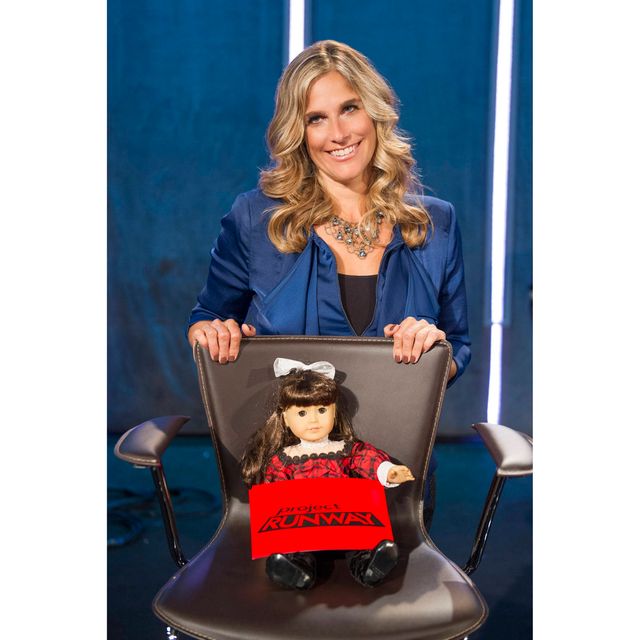 Heather Northrop, the Senior Design Manager for American Girl, guest judges.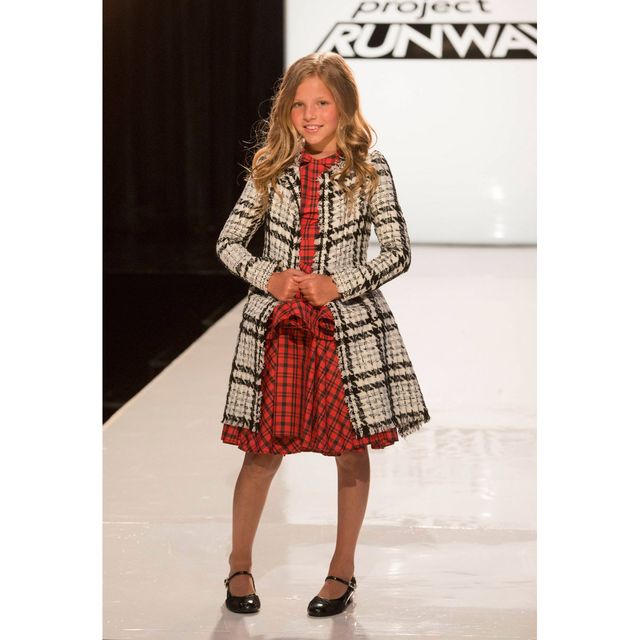 Kini mixed bold plaids to make this winning design, inspired by the Samantha doll.