Readers Tip: Leave Notes On Painter's Tape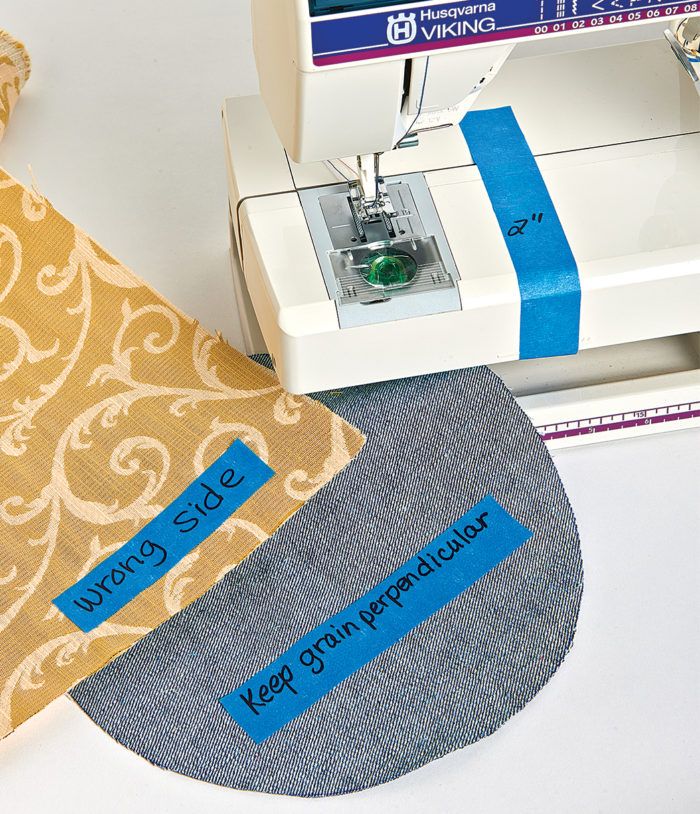 This reader-submitted tip was originally featured in Quick Stuff to Quilt (Fall 2014).
Blue painter's tape is particularly helpful because it adheres well, but leaves no residue. I use it when I want to write a note, for example, to indicate my fabric's right or wrong side, or as a reminder about something I want to do to the piece. I also tape a strip to my sewing machine to indicate the needle size I'm using, so I'm always sure of which needle is in my machine, or to indicate the seam allowance I'm using.
-Patricia Armstrong, Prescott, Arizona

---
Submit your tip!
At Threads magazine, we're always on the hunt for smart tips, tricks, and solutions to help you sew smarter, better, and faster. Send us your great ideas for a chance to be featured in the magazine's Tips department.
Tips can be emailed directly to Threads or mailed to Threads Tips, P.O. Box 5506, Newtown, CT 06470.
We pay for any tips published in our magazine.