Reader Tip: Record Bolt-End Information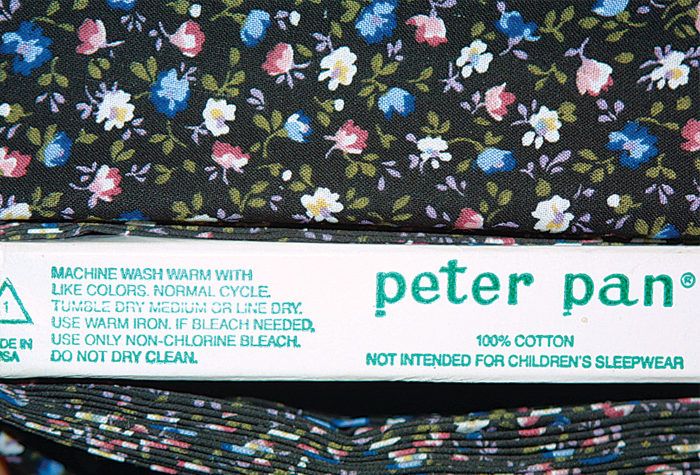 This reader-submitted tip was originally featured in Quick Stuff to Quilt (Fall 2014).
When I purchase new fabric, I take a photo of the information on the boltend label using my phone or digital camera before the clerk cuts the piece. I fold the fabric over the bolt's top, so the right side shows above the label, and I capture the fabrics's pattern and color with the label. I have a printer that makes 4-inch by 5-inch color prints from a memory card without requiring a computer. The photo makes a great fabric collection reference file.
-Fred Shultz, Burtonsville, Maryland

---
Submit your tip!
At Threads magazine, we're always on the hunt for smart tips, tricks, and solutions to help you sew smarter, better, and faster. Send us your great ideas for a chance to be featured in the magazine's Tips department.
Tips can be emailed directly to Threads or mailed to Threads Tips, P.O. Box 5506, Newtown, CT 06470.
We pay for any tips published in our magazine.