Project Runway Season 13: Episode 10, "Muse on the Street"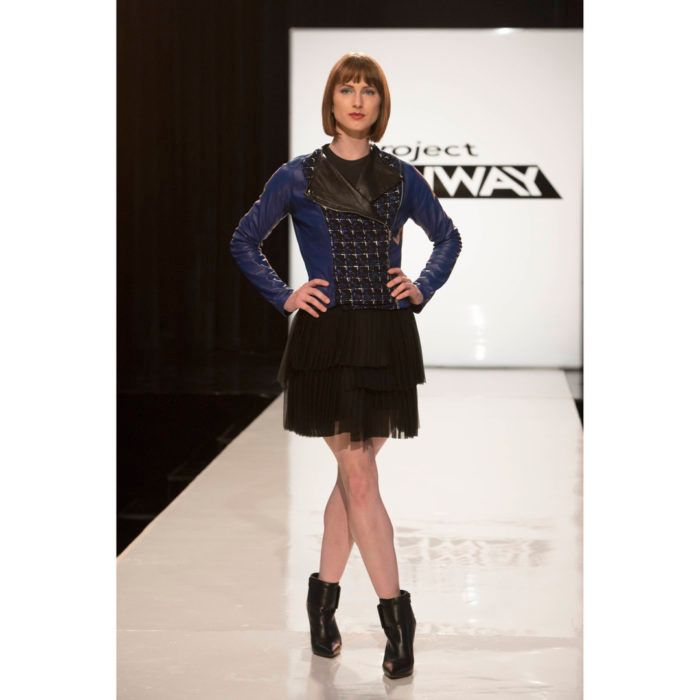 Tim introduced last week's challenge alongside makeup artist Luis Casco. Channeling Mary Kay's goal of helping women discover their inner and outer beauty, the designers were challenged to find a client in Washington Square Park to make over. Two days and $200 were provided for this challenge. Plus, the winning designer and client will be featured in a Mary Kay ad in Marie Claire magazine.
Unfortunately, finding a muse wasn't as easy as expected for some of the designers. Sean, in particular, got turned down time and time again. Other designers, such as Kini, were afraid they chose the wrong person after learning about their client's style preferences. This was definitely a make it work challenge.
There were also a number of Project Runway firsts last week. To begin, Tim admitted during Alexander's consultation that he had never seen a more hideous and bizarre outfit and told Alexander he had no choice but to start over. Next, as Char slipped her model into her outfit right before the runway show, the side-seam zipper broke. Char quickly went to find Tim to see if there was anything she could do. Since Tim was concerned about the model having to walk down the runway indecently, he asked the other designers if they'd be willing to give Char an extra ten minutes to make the fix. They all agreed, but later realized how unfair this was. Heidi, however, seemed to be the most upset because the show didn't start on time.
Last week's guest judges were model and television host Asha Leo and True Detective actress Michelle Monaghan. Sean was safe, and Kini was once again in the top. His denim outfit unexpectedly impressed his model and was definitely a contender for the win. Emily also made an extraordinarily flattering look for her client. It had a spectacular fit, was a great color, and was full of movement. Best of all, her model adored it, and convinced the judges she would have many events to wear it to, since they had their doubts. Korina's dress was also a major hit. She constructed an impeccable motorcycle jacket and really took advantage of restyling her client.
Amanda pretty much blew it on this challenge. Her vest was decent, but the dress flared out strangely, was too short, and puckered in all the wrong places. Alexander's revised separates were also a flop. According to the judges, he chose the wrong fabric, the cut was unflattering, and there was nothing original about it. Finally, Char's skimpy red outfit was considered inappropriate for her model who was a preschool teacher. It was a tough decision, but Korina ended up winning while Alexander was sent home.
On to the designs…
The top:
Korina's winning design: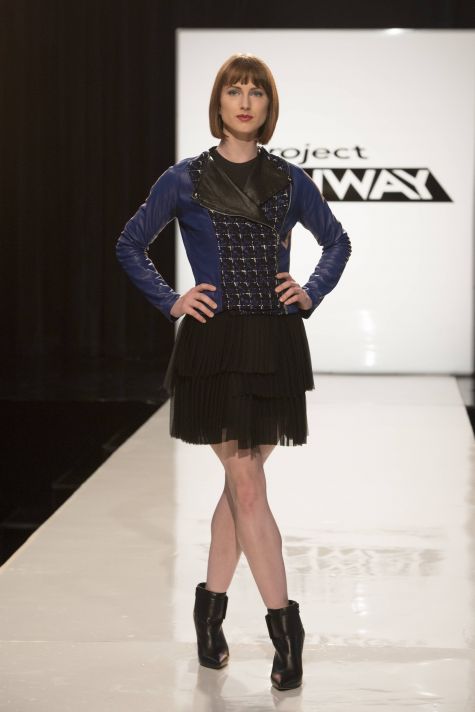 Emily's design: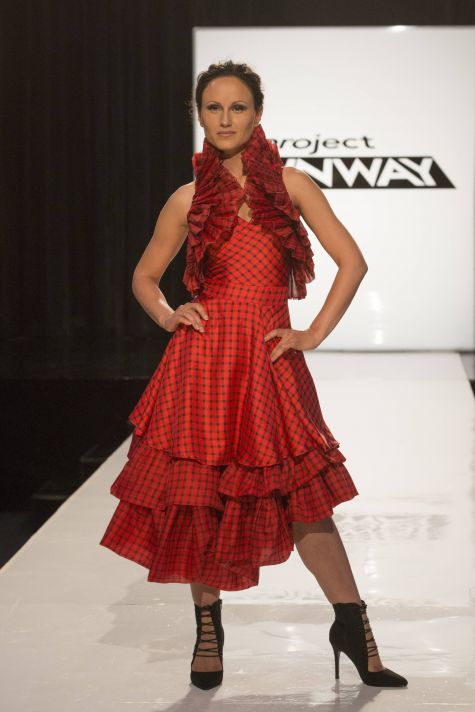 Kini's design: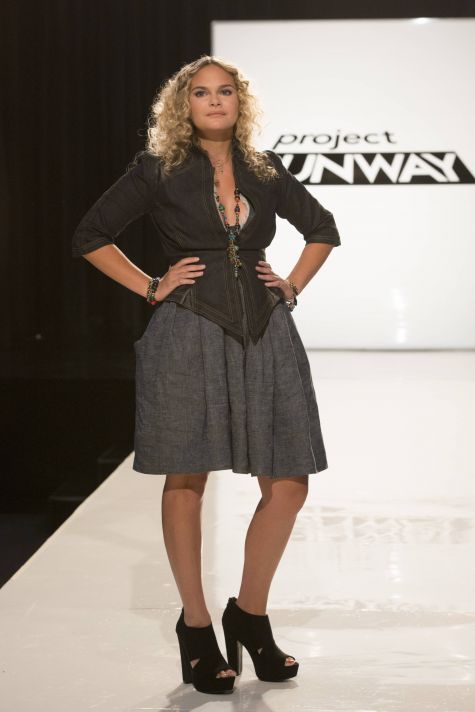 The bottom:
Alexander's losing design:
Char's design: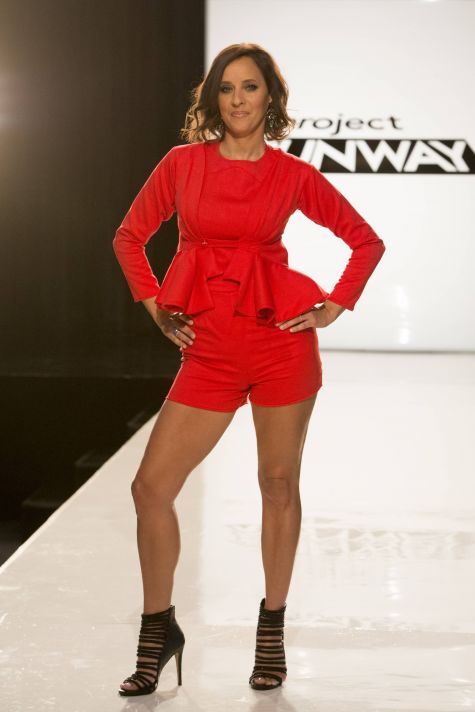 Amanda's design: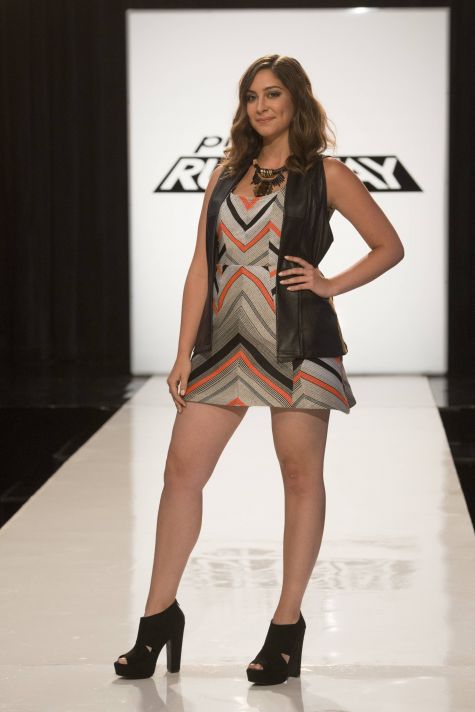 The only safe look (by Sean):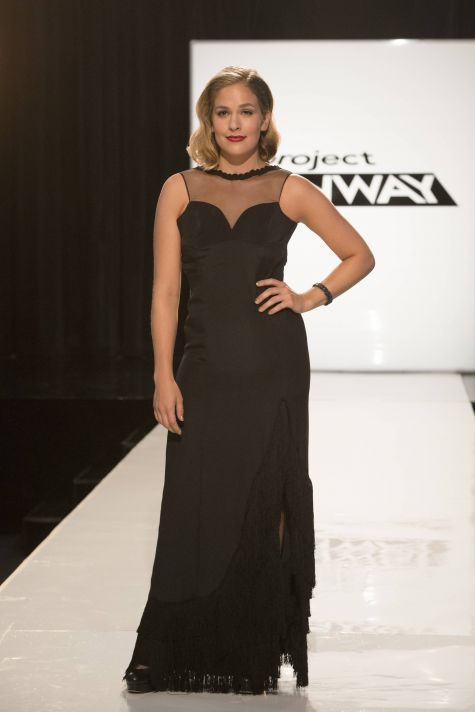 This episode was extremely eventful. What surprised me the most was Char's quick fix. I'm not sure how she removed and reinserted such a long zipper in ten minutes, but she definitely handled the situation well. Also, now that we're inching toward the finish line, I keep wondering who's going to make it to fashion week. My money is on Kini, Sean, and Amanda.
Would you agree to be a Project Runway designer's muse? If so, which designer would you want to be paired with? Now that there are only six designers left, who do you think will make it to the final three? Please share your thoughts below!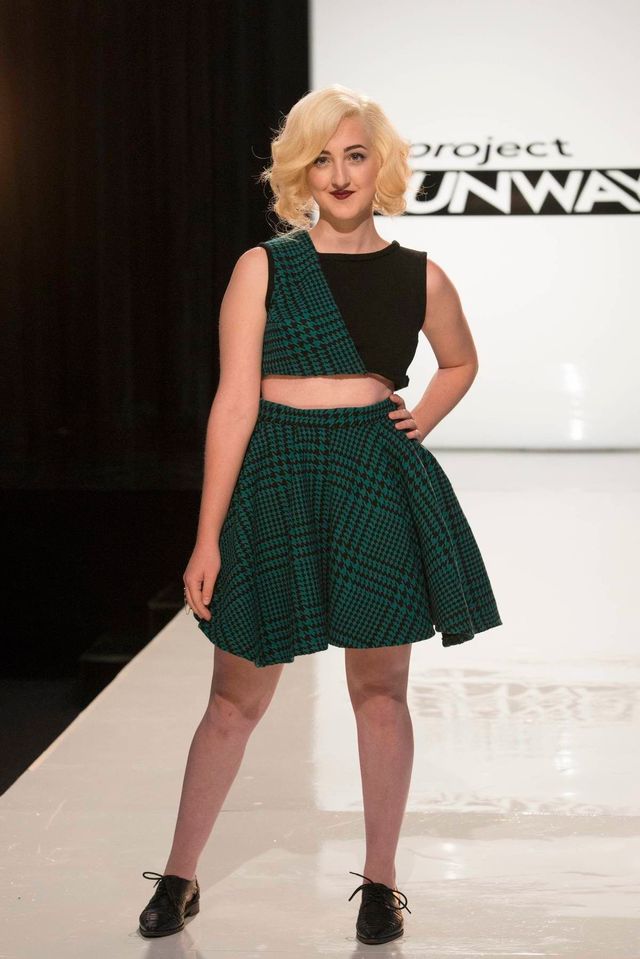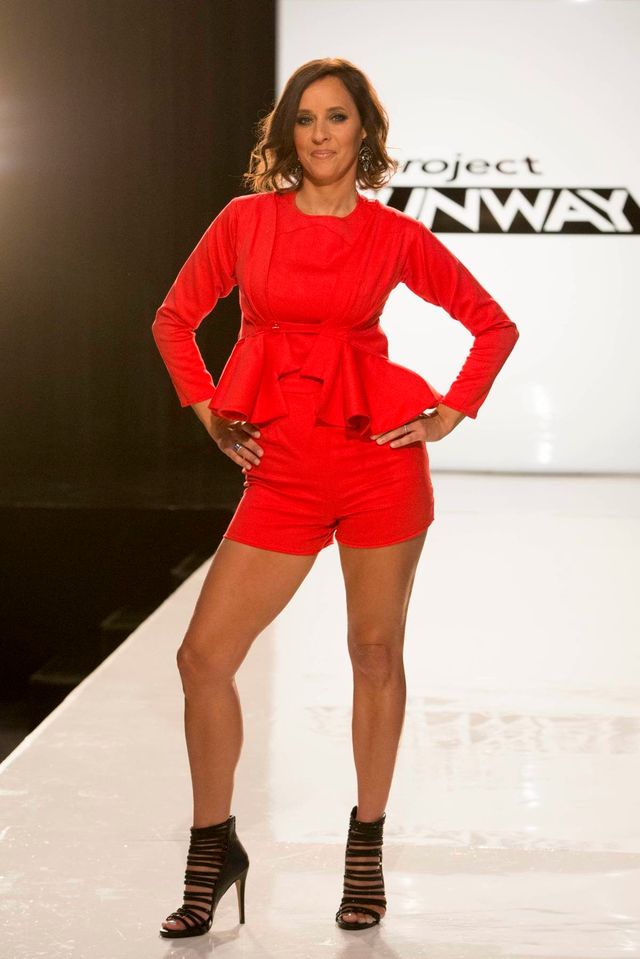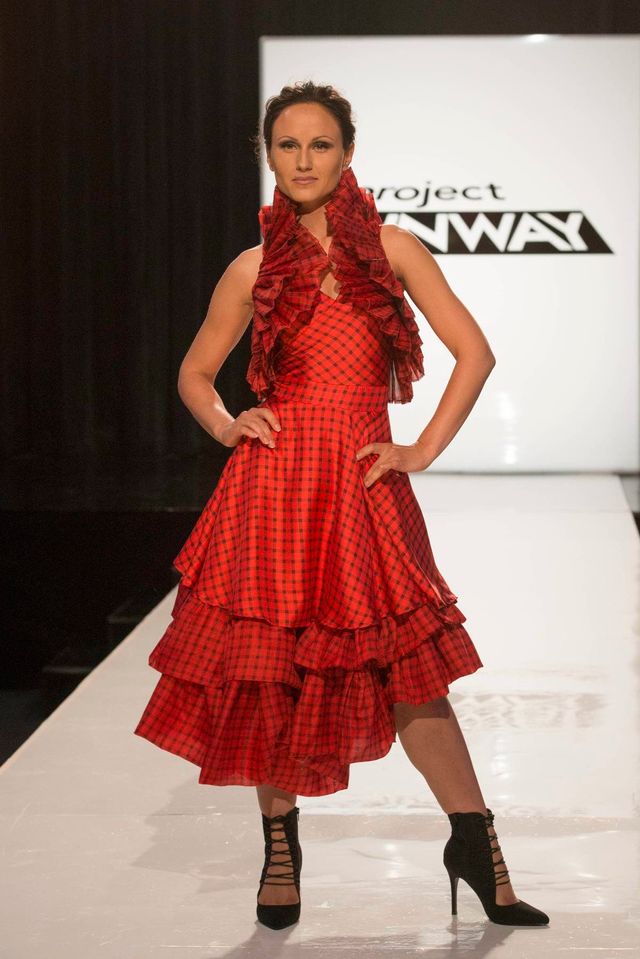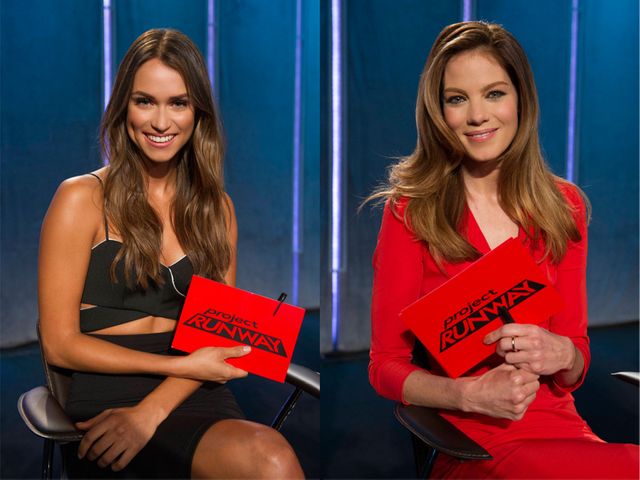 Model Asha Leo (left) and actress Michelle Monaghan (right) were the guest judges.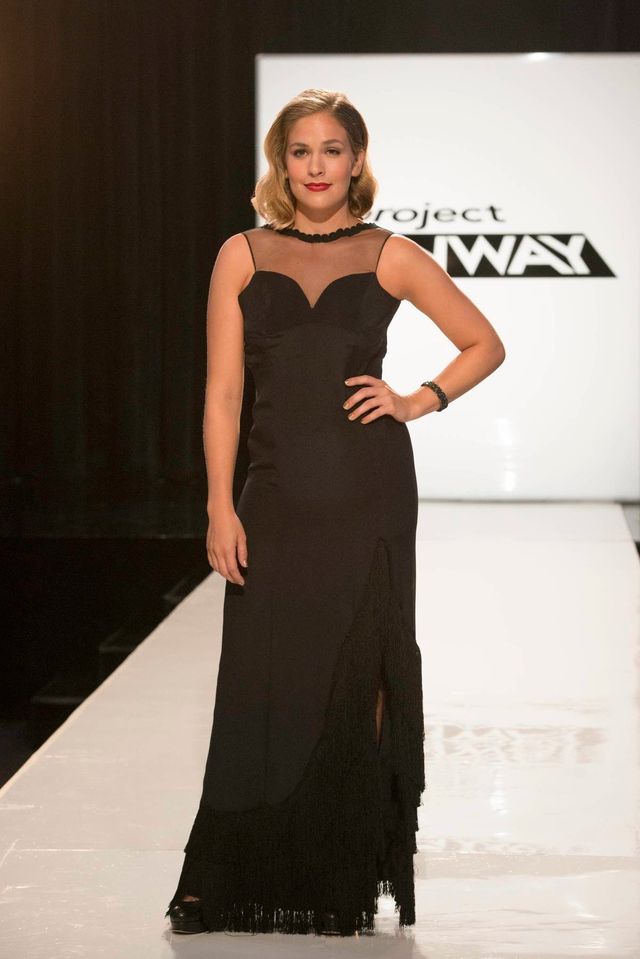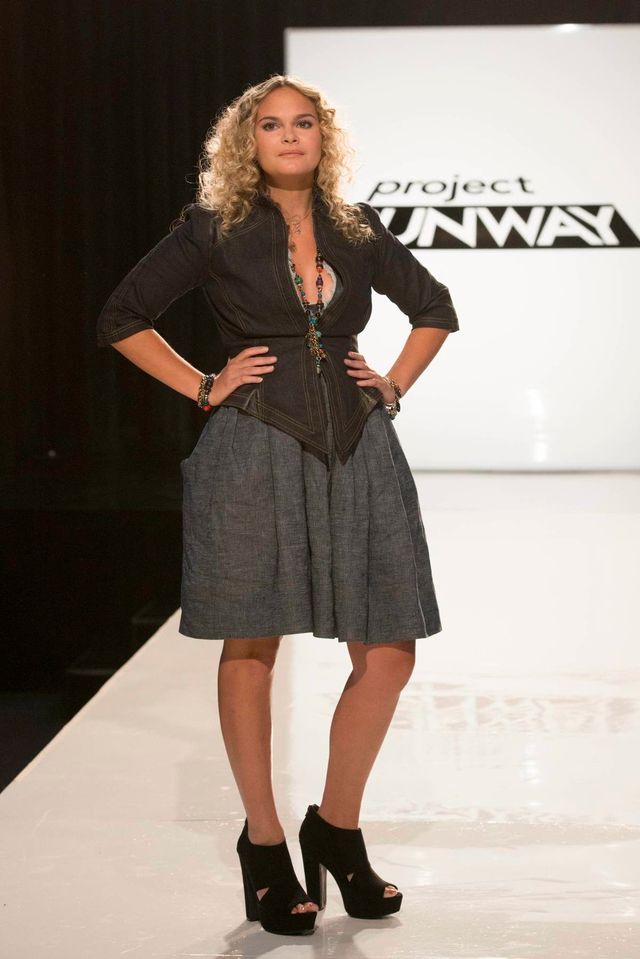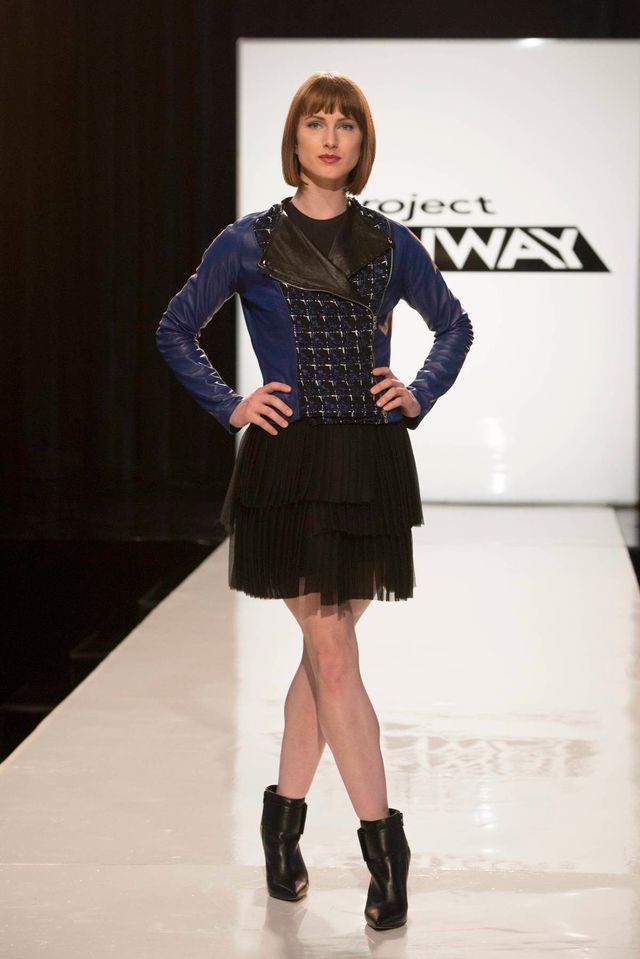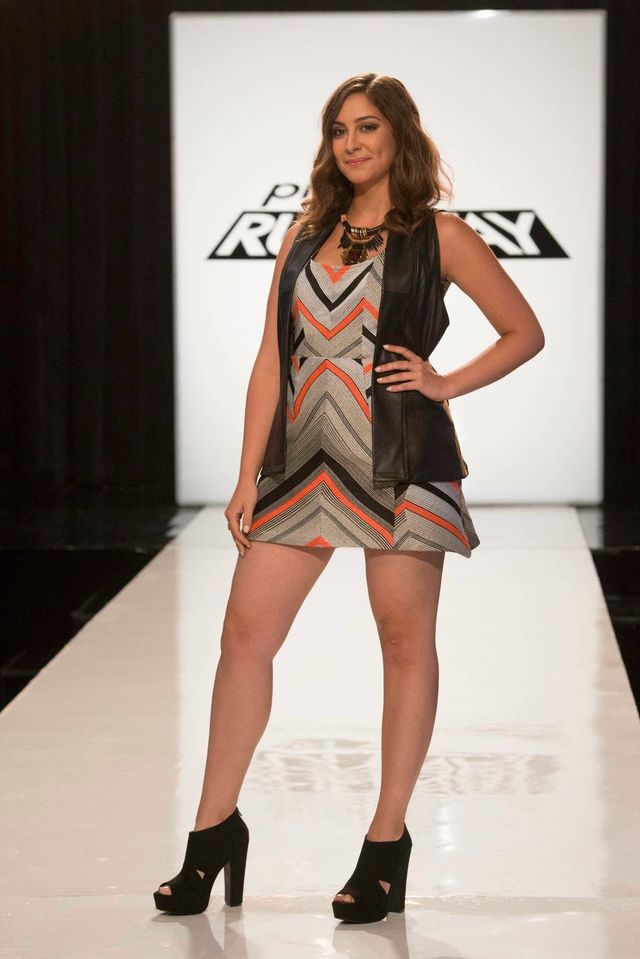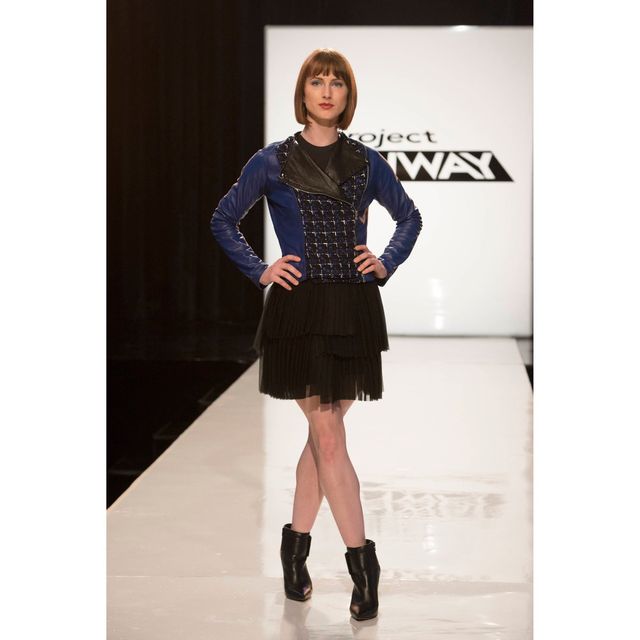 Korina completely made over her model with this winning design.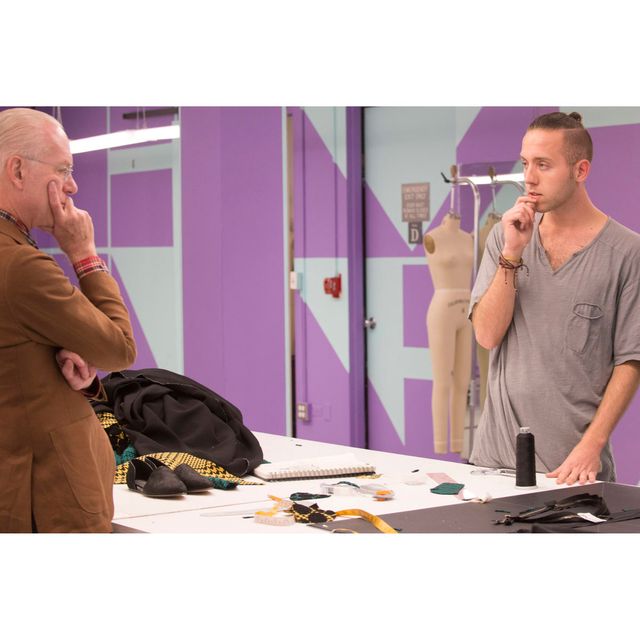 Tim shares his honest opinion with Alexander during his workroom critique.