Don't Miss the 2014 SewStylish Fall Fashion Challenge: Enter Now!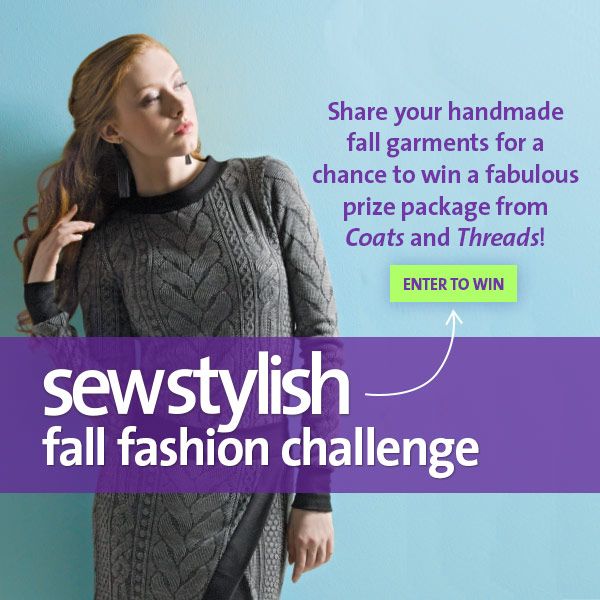 UPDATE: Entry deadline has been extended to October 13, 2014.
To help celebrate the arrival of the SewStylish Fall 2014 issue, we are giving you the opportunity to enter the 2014 SewStylish Fall Fashion Challenge!  
To enter, share your lightweight jackets, coats, sweater dresses, or other fall-inspired garments that you've sewn in our SewStylish Fall Fashion Challenge gallery. Upload photos of your creations with a short description including any techniques, materials, or patterns used before the deadline of October 13, 2014, 11:59 pm EST. Be sure to include any information about the garment that will help us understand how your submission was made. This information will be critical in the judging process.
Winners are selected in a two-step process. Submissions will be reviewed and judged by Threads editors who will select five (5) semifinalists. The semifinalists will be judged on inspiration, technique, skill, and design. Online members will then choose one (1) winner in an online poll.
There is no limit to the number of garments you can enter. Although your entry must be made by you, it does not have to be created specifically for this contest.
The winner will receive the following prize package.
See Official Rules for details.