Video: Prevent Disappearing Ink From Vanishing Too Soon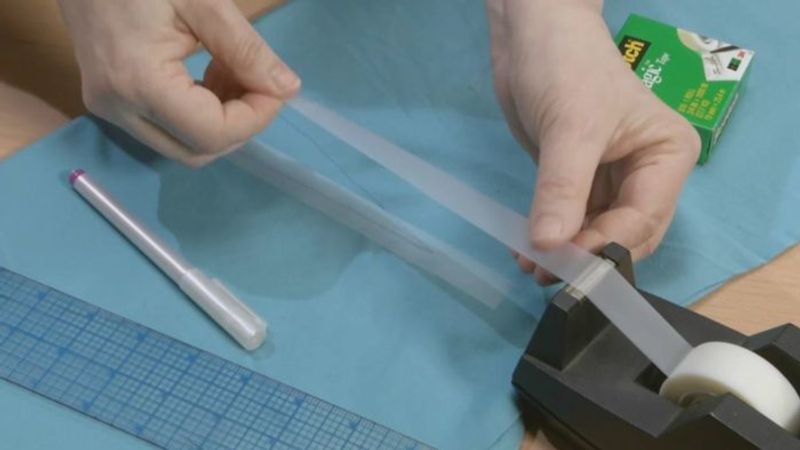 Evamarie Gomez and Judith Neukam; Shot by Gary Junken
Have you ever painstakingly marked your fabric, and then had the marks disappear because you were interrupted? It's such a hassle when you have to make all those marks again. Fear not, there's a better way.
This clever trick comes from Threads seamstress Norma Bucko. Norma once was measuring and marking topstitching lines on a bag she was making using an air-soluble marking pen. Time got away from her and she had to leave for an appointment and didn't want her marks to disappear while she was gone. She applied a strip of transparent tape over each mark.
When she returned to her sewing room the next afternoon, she found every mark as bright as it had been the day before, and the tape pulled off without leaving residue.
---
Submit your tip!
At Threads magazine, we're always looking for smart tips, tricks, and solutions to help you sew smarter, better, and faster. Send us your great ideas for a chance to be featured in the magazine's Tips department or in a future episode of There's a Better Way.
Tips can be emailed directly to Threads or mailed to Threads Tips, P.O. Box 5506, Newtown, CT 06470.
We pay for any tips published in our magazine.