Project Runway Season 13: Episode 12, "Fashion Week: Who's In and Who's Out"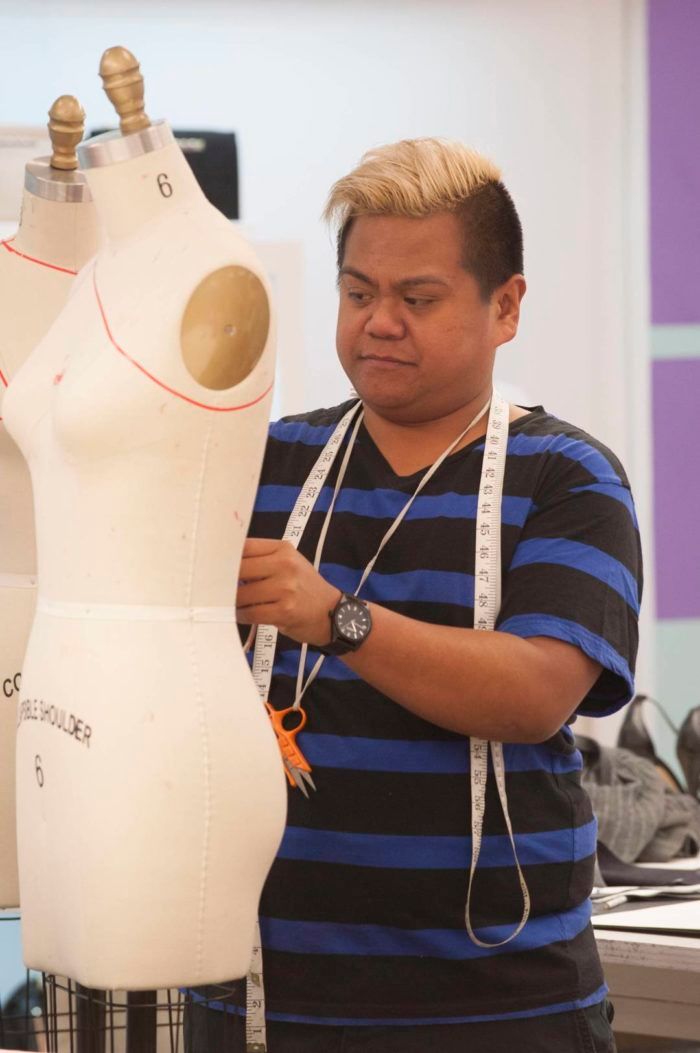 This week on Project Runway, Tim and the Lexus corporate marketing manager, Brian Bolain, challenged the designers to create street-chic looks, inspired by New York City. The looks needed to be fashionable, progressive, and appropriate to wear any day of the week. In order to get inspired, the designers were sent out in two of Lexus' new luxury utility vehicles to take pictures. The designers were given $200 to spend at Mood and two days for this challenge, which would decide who moves on to fashion week.
On Day Two, the designers entered the workroom to find five losing looks from previous challenges displayed on dress forms. Then, Tim entered the room with his "button bag" and asked the designers to pick a losing look to redesign into a winning one. They were given $100 to go back to Mood and were later told that the designer that made the losing look would be brought back to assist the designer paired with his/her look. Both challenge designs needed to be completed by the end of the second day, but did not need to be cohesive. The teams were as follows:
Emily and Samantha
Amanda and Fäde
Kini and Mitchell
Sean and Sandhya
Char and Korina
As it turned out, Korina was still upset about last week and refused to help Char. Instead, she requested that another designer be brought back in her place. Luckily, Alexander came to the rescue.
This week's guest judge was actress Shay Mitchell from Pretty Little Liars. For the most part, each designer had one good design and one questionable one. Amanda's street style look, for instance, was amazing, despite her poor makeup choice. Her second look didn't quite go far enough though. Kini's redesign dress was breathtaking, while his street style look left the judges with mixed feelings. Sean's street chic look absolutely blew the judges away–they thought it was perfect, modern, beautifully made, and unusual. As for his second look, they said it was awful and cheap looking. Neither of Char's looks were very well received. The judges did, however, appreciate her eye for color. Finally, Emily's streetwear look reminded the judges of pajamas, while her second look didn't give them much to talk about. As a result, Emily was the only designer eliminated.
The Fashion Week finalists:
Kini's streetwear look: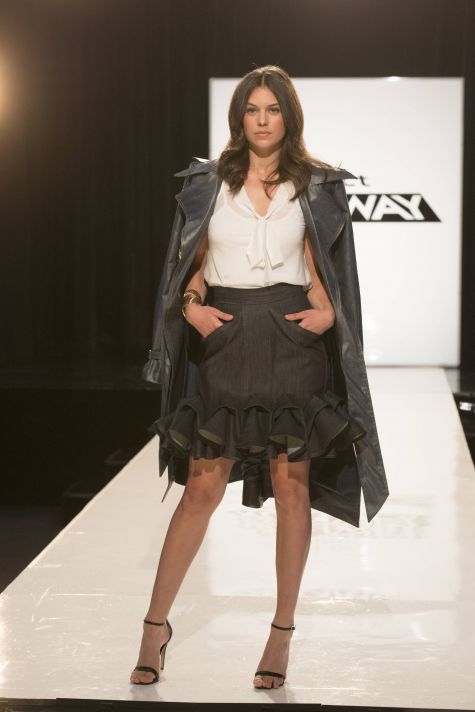 Mitchell's losing look from episode 5: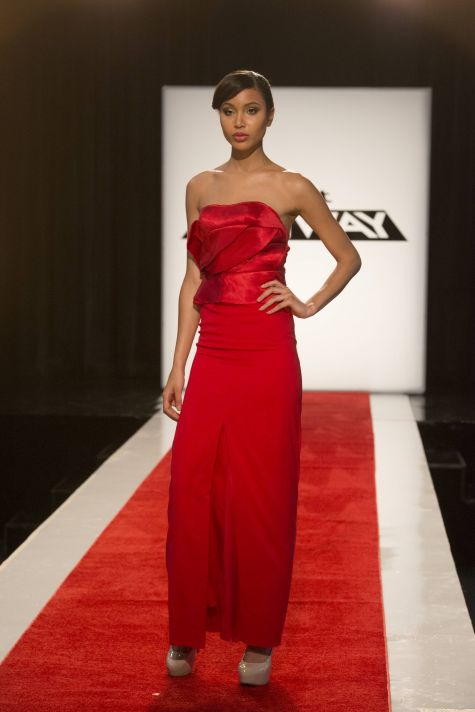 Kini's redesign: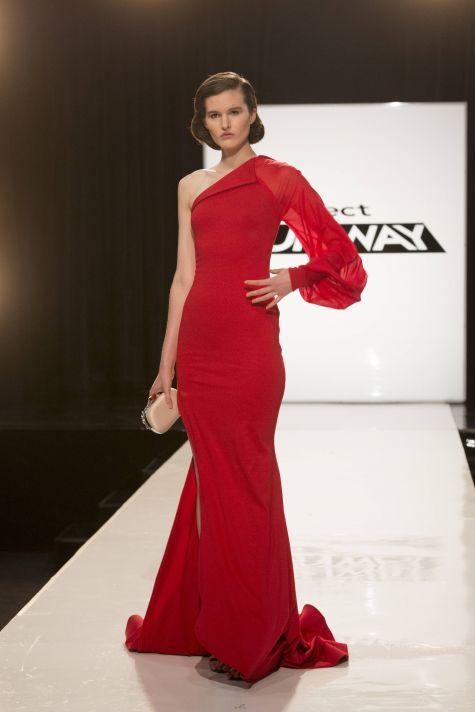 Amanda's streetwear look: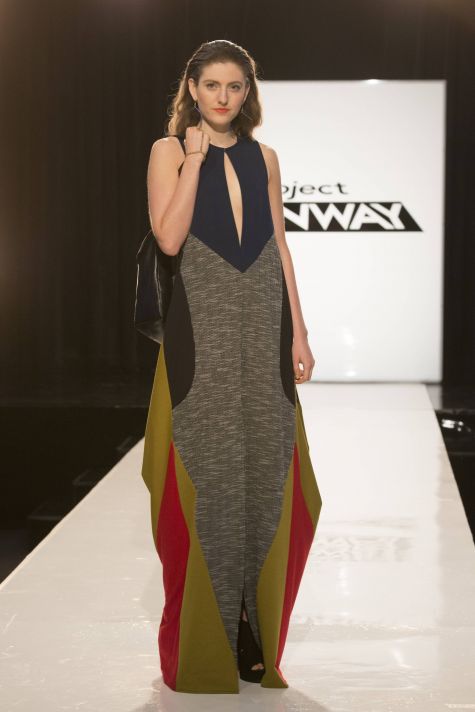 Fäde's losing look from episode 8: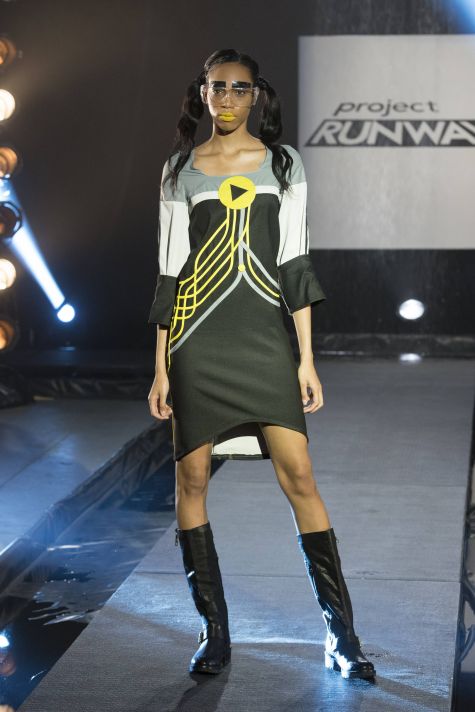 Amanda's redesign: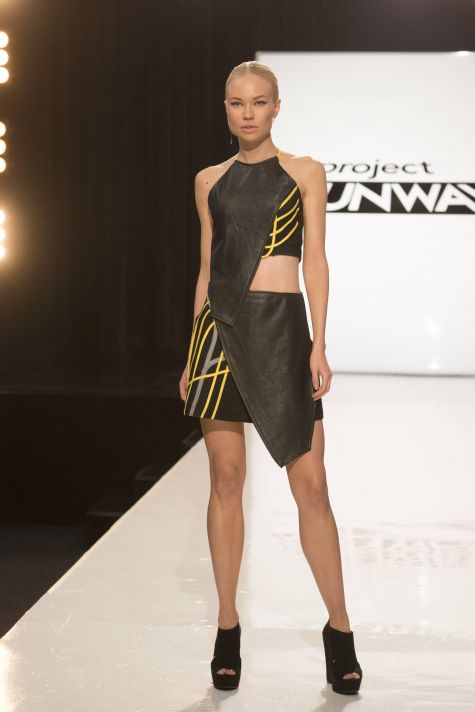 Sean's streetwear look: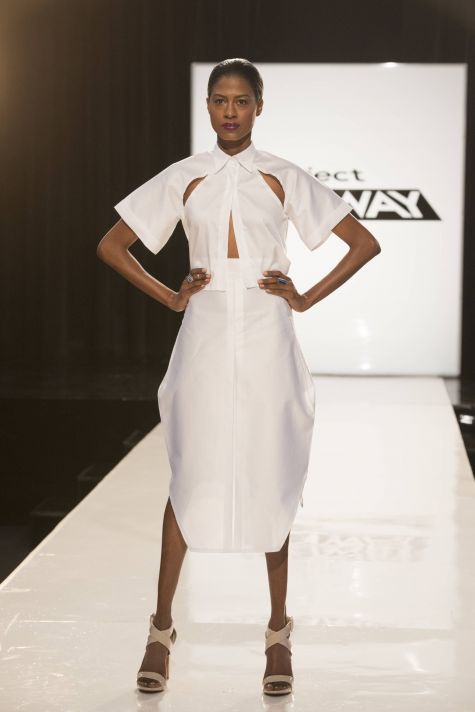 Sandhya's losing look from episode 9: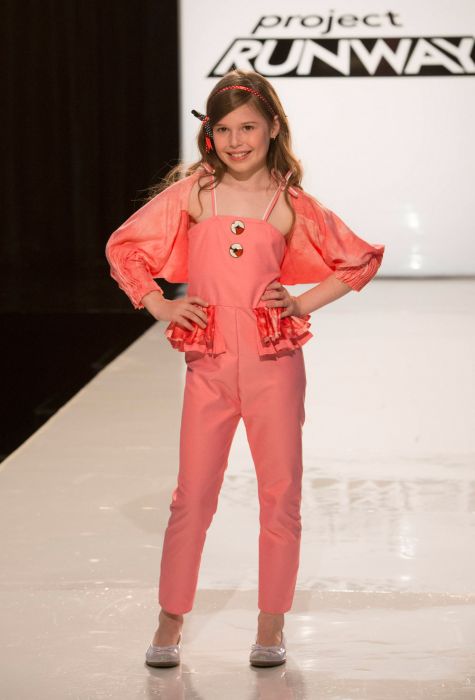 Sean's redesign: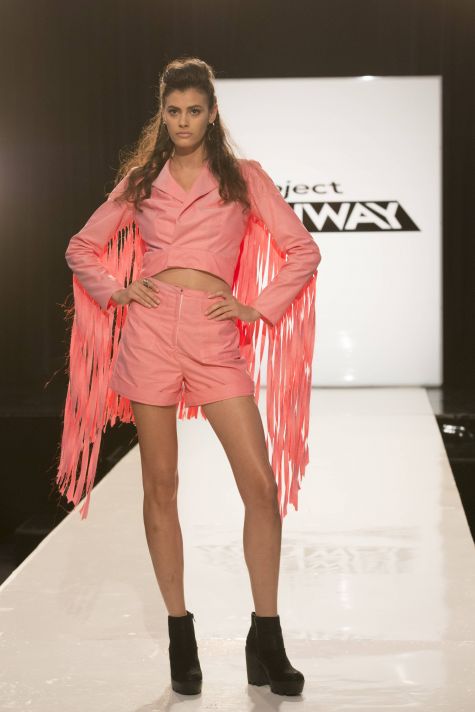 Char's streetwear look: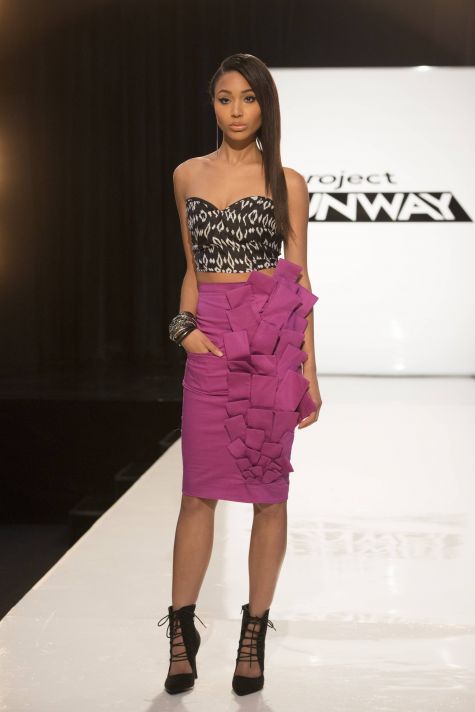 Korina's losing look from episode 11: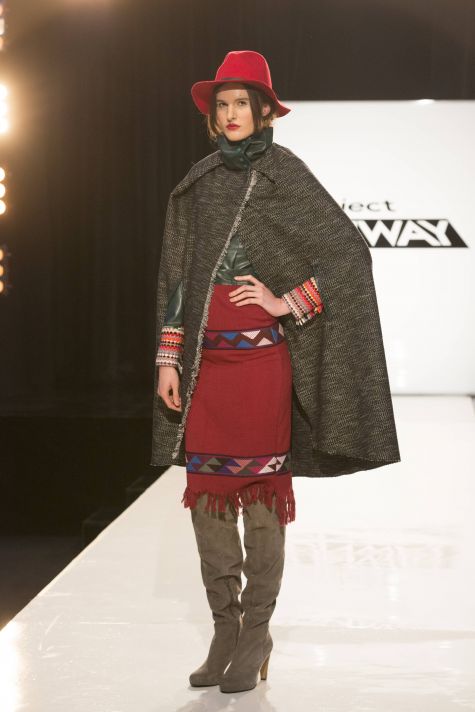 Char's redesign: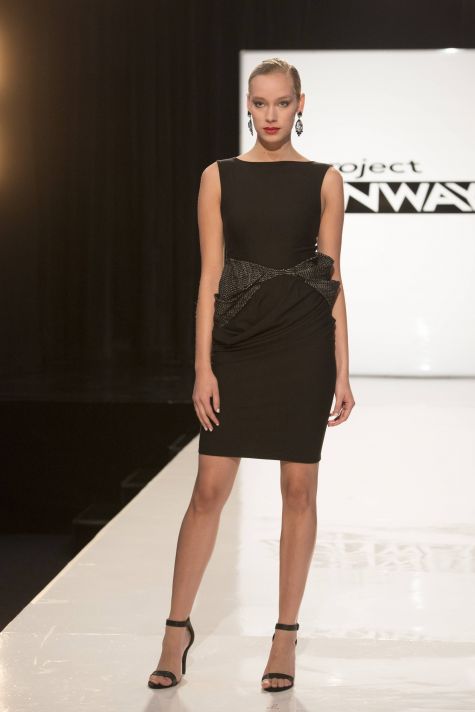 The losing designer:
Emily's streetwear look: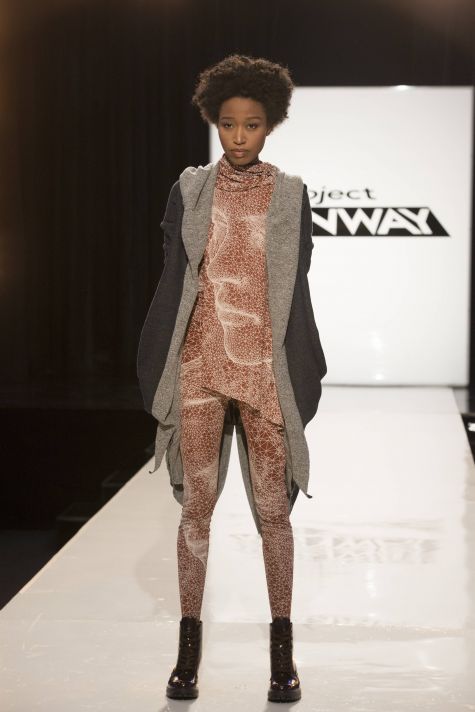 Samantha's losing design from episode 7: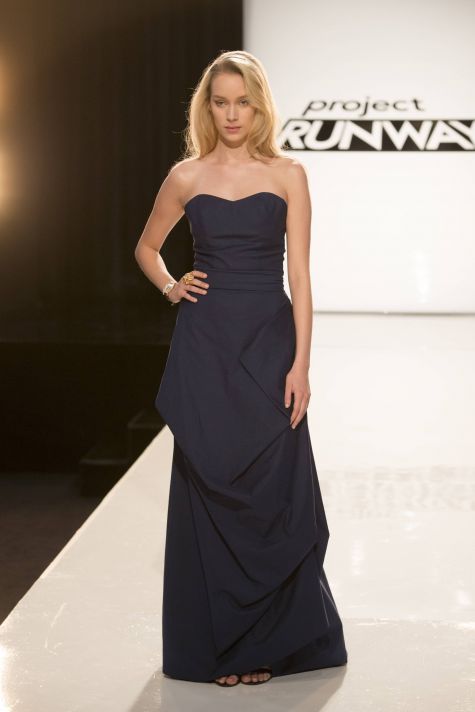 Emily's redesign: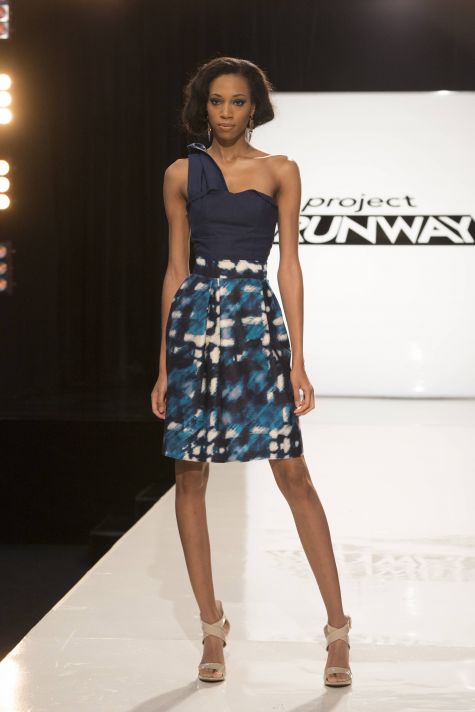 I can't believe the Fashion Week designers have already been chosen! I will say that I was surprised Char moved on to the next round. She specifically said she chose Korina's look because it had the most amount of fabric to work with, yet she only incorporated one small piece of Korina's outfit into her redesign. How did the judges not comment on that? I also wasn't a huge fan of her streetwear look. It just didn't seem very original. On the other hand, I thought Emily took a lot of risks with her streetwear look. It was extremely well constructed and completely represented her as a designer. I was surprised the judges weren't able to see that.
Who do you think did the best redesign? Who are you rooting for to win season 13? Do you think the judges chose the right finalists? Please share your thoughts below!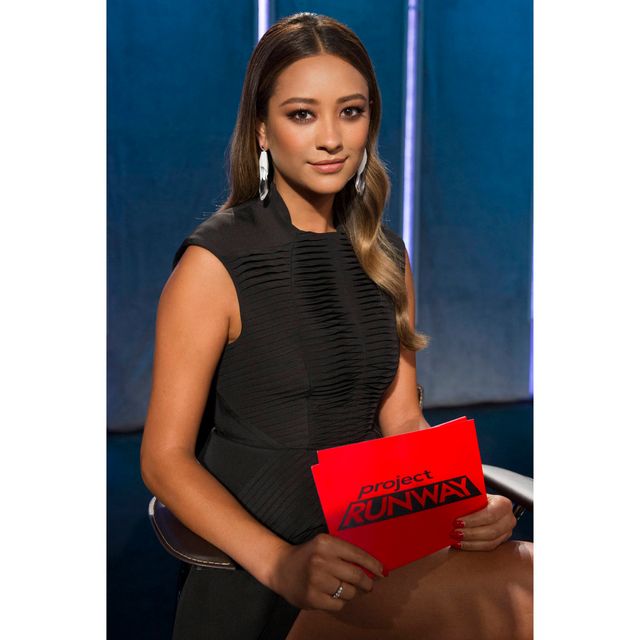 Actress Shay Mitchell from Pretty Little Liars guest judges.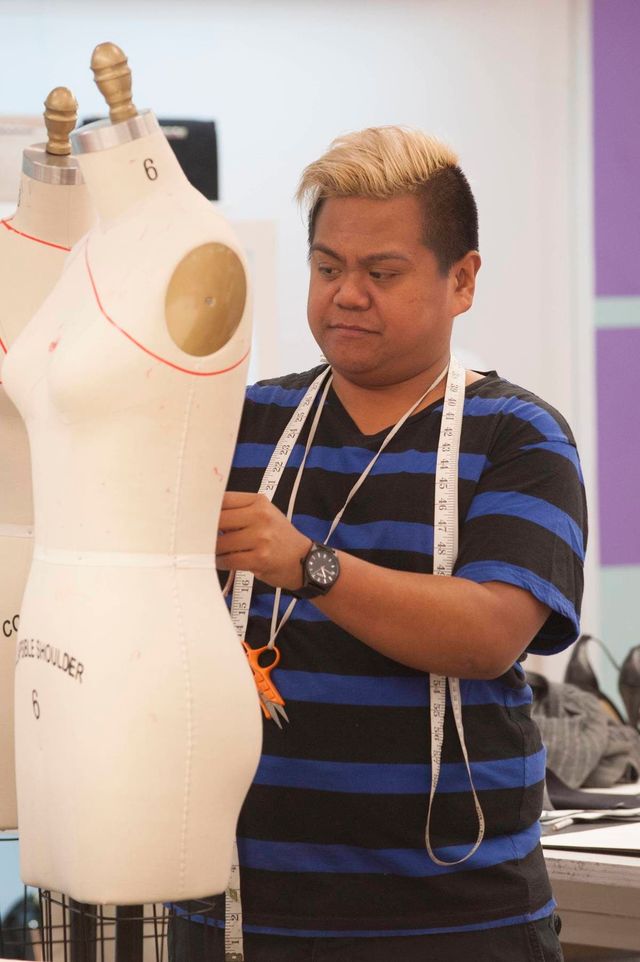 Kini plans out his stunning redesign.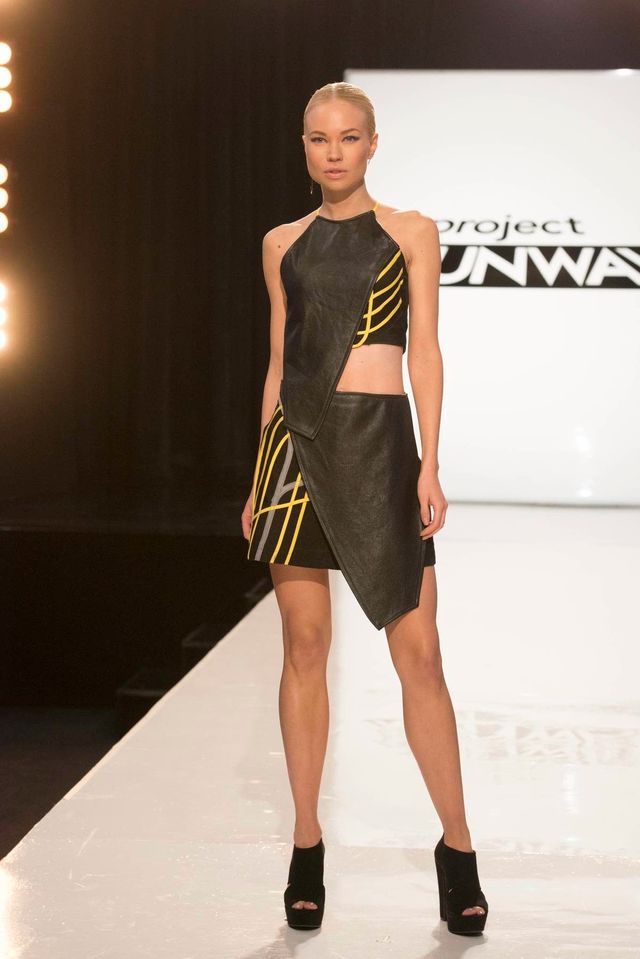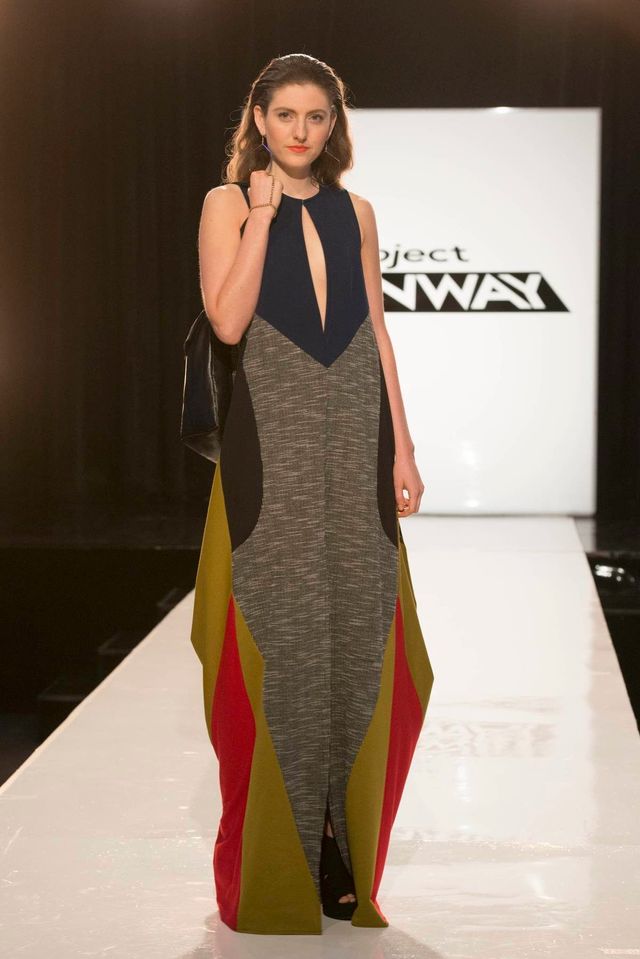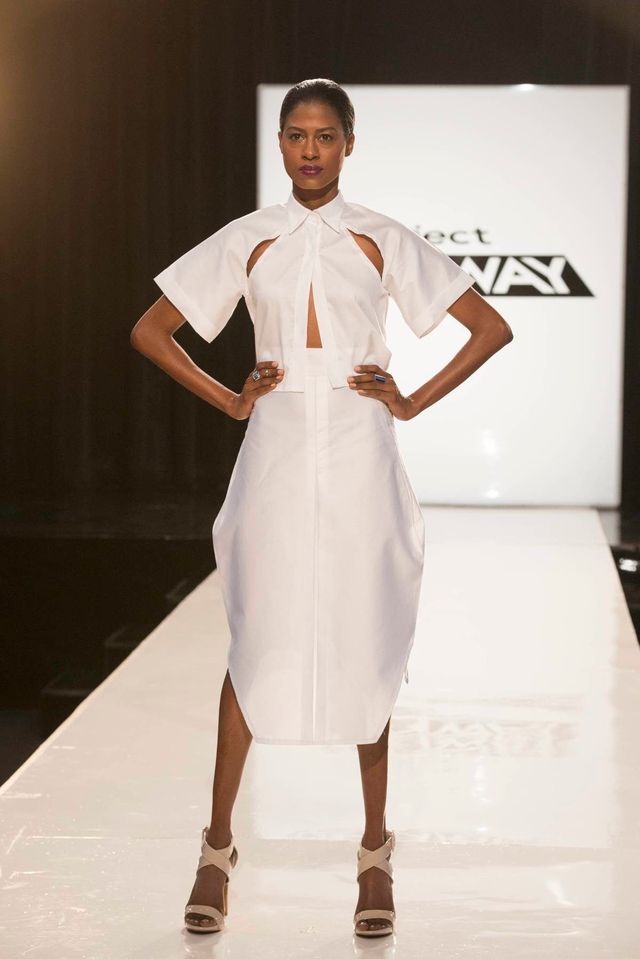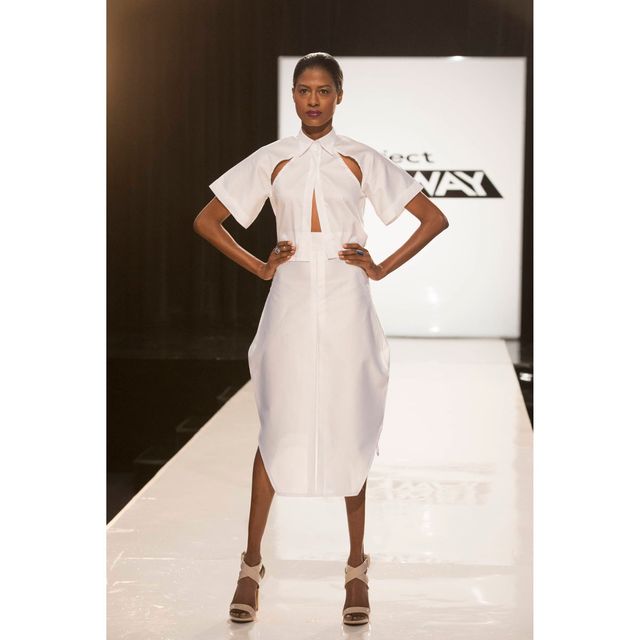 Nina thought Sean's streetwear design was one of the best pieces she had ever seen in the show's history.