Book Giveaway: "Bead Embroidery: Stitch Samples"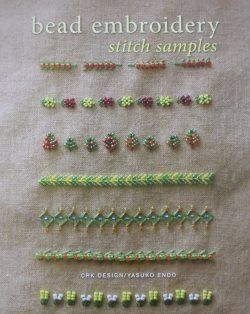 WHAT'S INSIDE?
CRK Designs and Yasuko Endo's collaboration, Bead Embroidery: Stitch Samples (Interweave Press LLC, 2012) serves as a step-by-step manual that offers the reader various lessons on bead embroidery. Each stitch pattern will allow you to incorporate beads into your favorite embroidery stitches. The stitch patterns included in the text range from simple, single motifs to more complicated all-over patterns, to three-dimensional designs, allowing readers ample opportunity to advance or perfect their embroidery skills. The book's bright patterns will intrigue you, and the simple step-by-step descriptions will lead you to realize your embroidery potential.
ABOUT THE AUTHORS
CRK Design is a Japanese design firm comprised of six graphic designers that design and produce books. Yasuko Endo is a crafter and designer for CRK. She has also presented her embroidery techniques on the Japanese television program, Sutekini Handmade. She is also based in Japan.
COMMENT TO WIN
What type of garment would you like to embroider with beads and why? Be sure to answer this question in the comment section below if you are interested in this fabulous giveaway. Comment submissions must be completed before midnight EST on October 31, 2014. The winner be randomly chosen, contacted via email, and announced online during the week of November 3, 2014. Good Luck!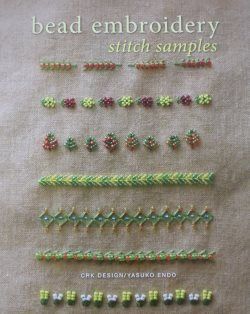 Bead Embroidery: Stitch Samples by CRK Design and Yasuko Endo (Interweave Press LLC, 2012)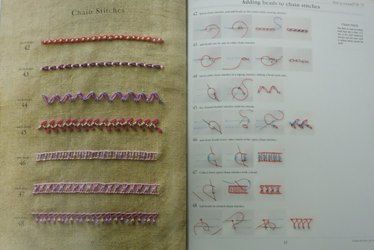 One of many detailed stitch samples included in the text.