Take a Tour Inside a Chic Couture Skirt

I take a group to Paris every year, and near the end of our stay we visit the Clignancourt Flea Market. As you might imagine, it's full of anything and everything. Some of the items were by turns breathtaking, bizarre, desirable, horrifying, inspiring, and fun – you get the idea.
My friend Sharon Wixen's attention was caught by an adorable Giambattista Valli skirt in a consignment shop. The store was full of treasures, including this one. It's a pretty basic skirt, but a few little additions lift it from the ordinary to the charming. Here, I'll give you a tour inside this lovely skirt taking a close look at its construction details.

Get more couture techniques by Susan Khalje:

• Couture Techniques for a Better Fitting Waistband
• How to Finish Seams on Chantilly Lace
• Combine Topstitching and Binding for an Elegant Seam Finish
• How to Make a Hidden Button Placket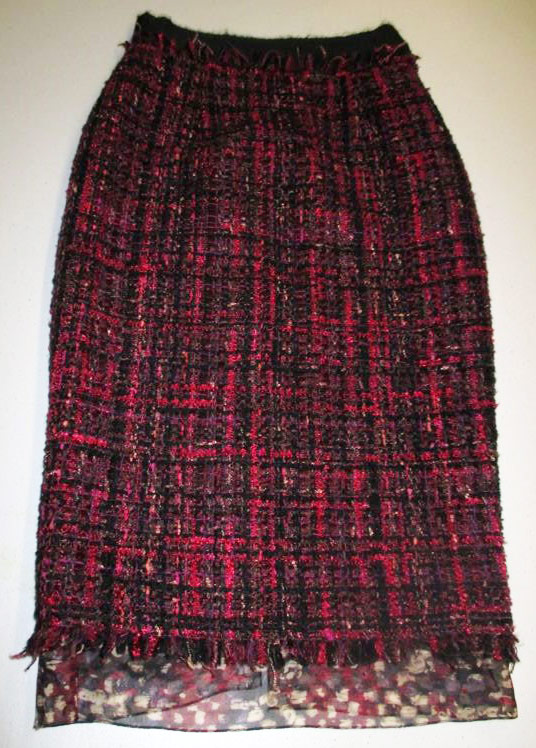 As you can see, it's a princess-seamed tweed skirt. However, there are a few things that set it apart.
A chiffon band has been sewn to the hem, and its raw edges have been delicately machine-finished. It's a pretty print and the colors match the skirt perfectly.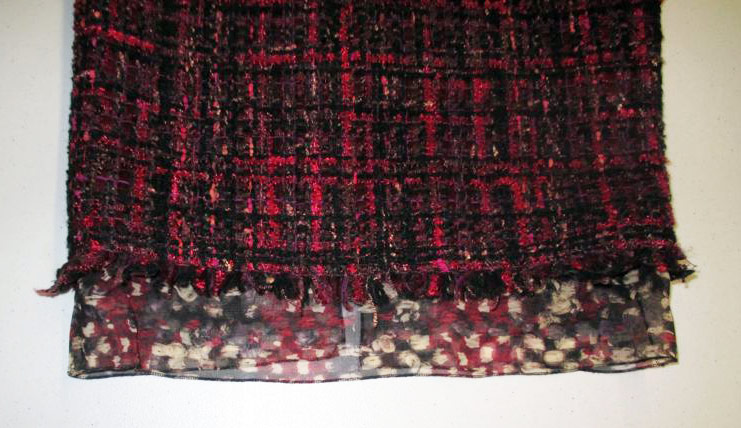 The double row of machine stitching that attaches the strip of fringe and chiffon band adds a nice bit of integrity to the lower edge of the skirt.
While it's not pictured, a 1 inch wide strip of grosgrain ribbon faces the hemline.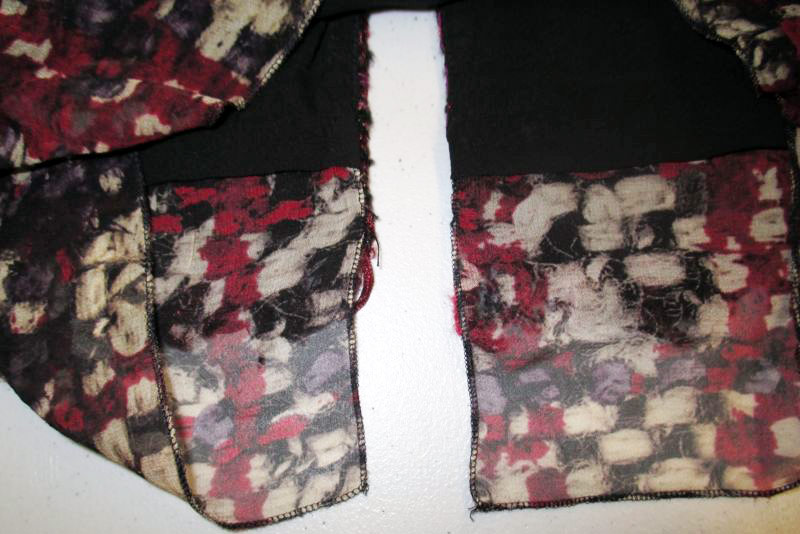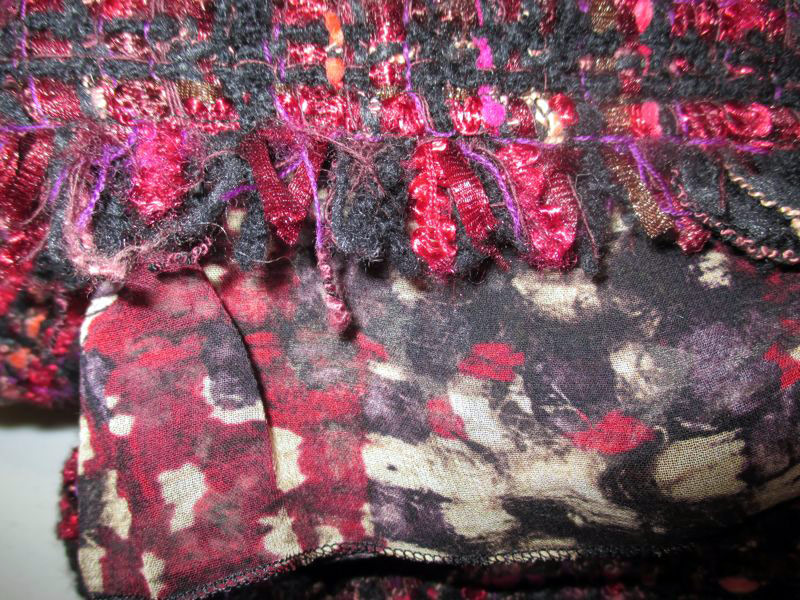 We're used to seeing fringe along the hemline of a skirt.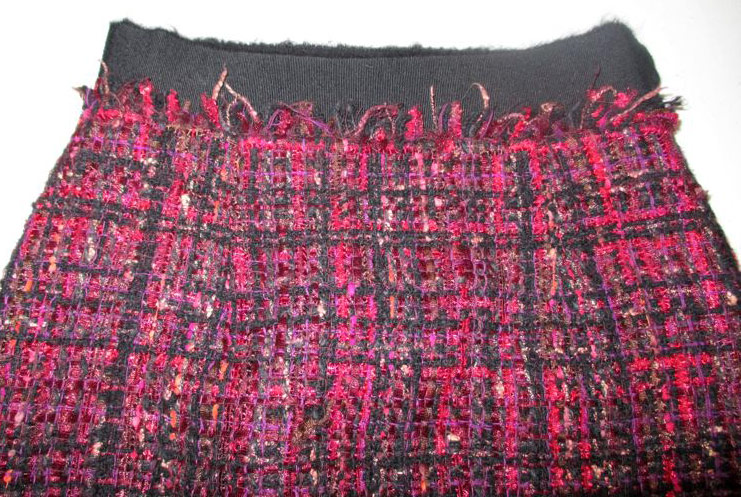 However, this skirt features fringe along the top edge, at the base of the waistband.
In addition to the fringe, there's a wide grosgrain waistband.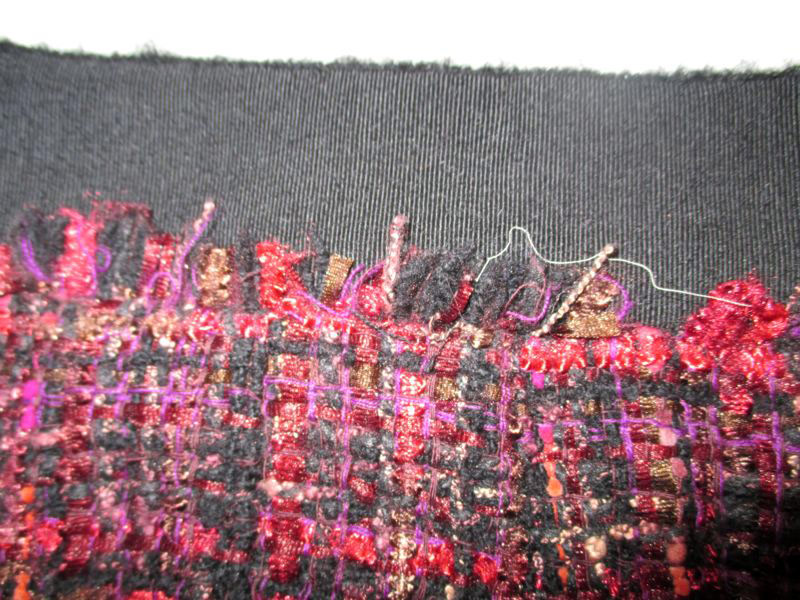 It appears to be some kind of woolen grosgrain (something new to me.)
I didn't test it, but it did have a sort of slightly furry feel to it, and it was sturdy enough to stay in place and not crumple, unlike many built-up waistbands.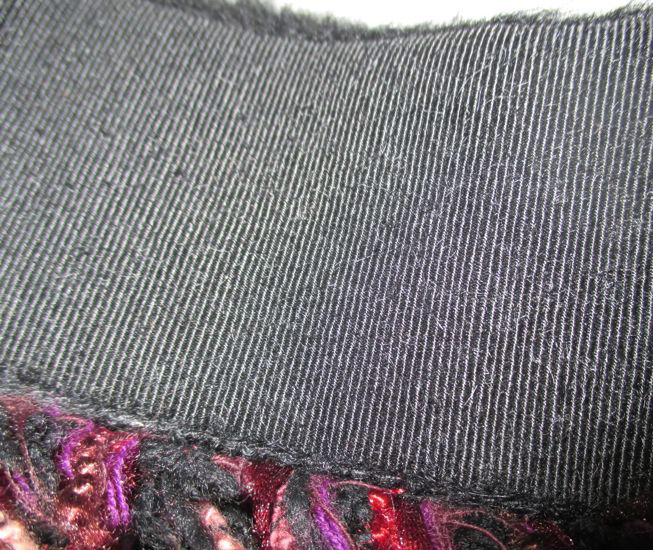 I didn't dismantle the skirt, but my guess is the fringe was inserted between the skirt and the grosgrain, then held in place when the lower edge of the grosgrain was machine-stitched to the waistline of the skirt.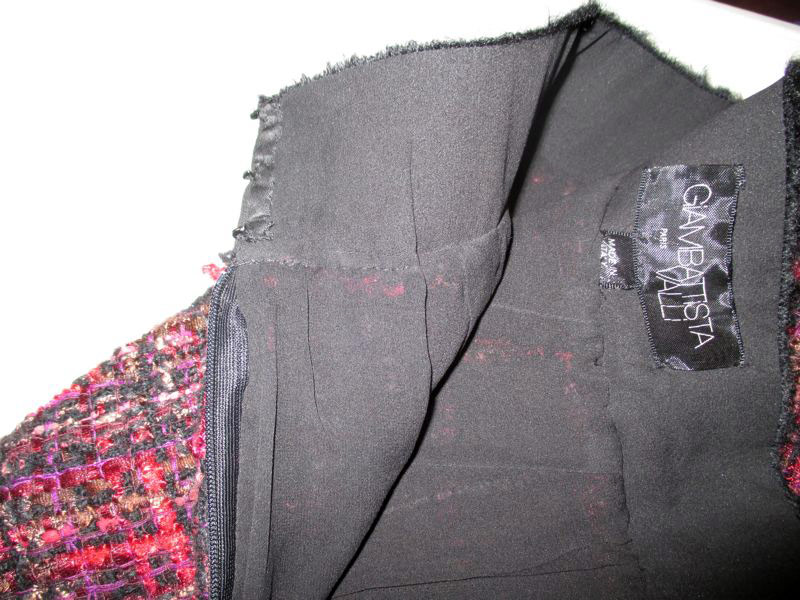 The skirt was lined with silk chiffon. The grosgrain waistband was covered with chiffon as well.
I think one of my favorite touches was the tiny strip of ribbon that covered most of the metal of the hooks that closed the skirt. I'm always telling my students that metal findings are covered as much as possible in couture garments – and this is a wonderful case in point. While a bit roughly sewn, it does the trick.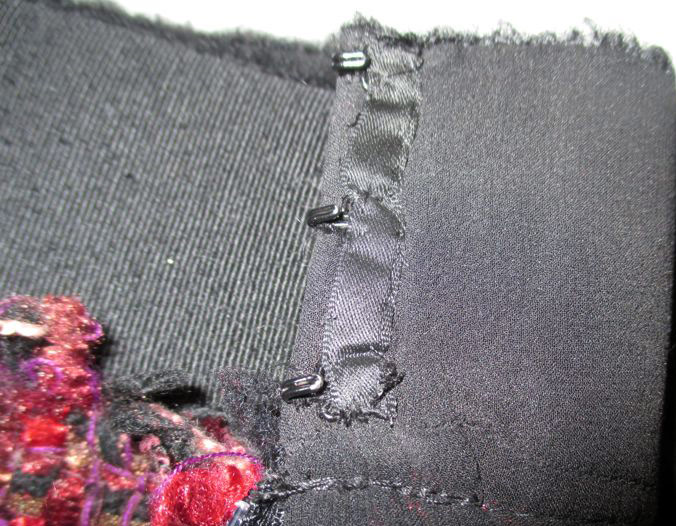 Rather than metal eyes, little thread bars were created.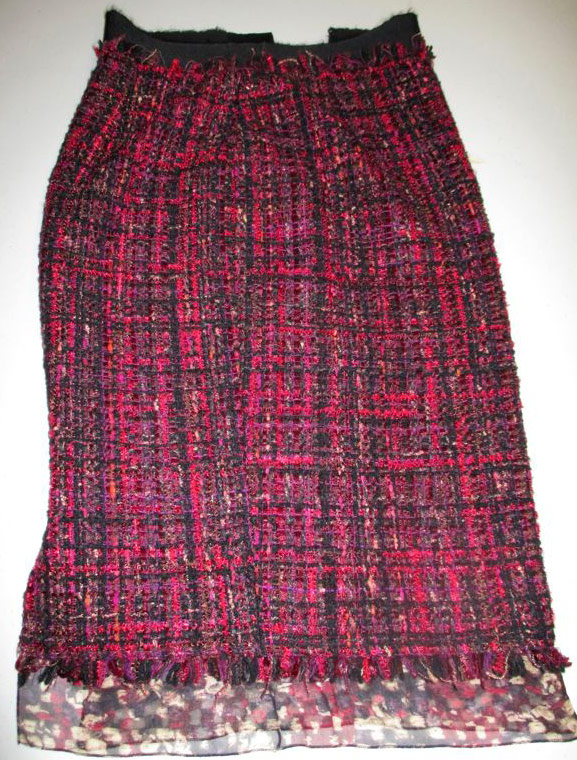 One final note, the skirt's been pegged along its side seams. You can tell if you follow the vertical lines in the fabric.
While subtle, it adds a gracefulness to the silhouette.
My thanks to Sharon for sharing her charming find! If you should ever find yourself roaming the streets of Paris, here is a list of my favorite fabric shops.
Have you ever come across a skirt similar to this? What do you think about the fringe found at the waistband? As a couture touch, do you ever cover bottom half of metal hooks with ribbon or other fabric? If you could recreate one detail shown on this skirt what would it be and why?
Get the latest including tips, techniques and special offers straight to your inbox.