Congratulations to the 2014 ASE Passion for Fashion Winners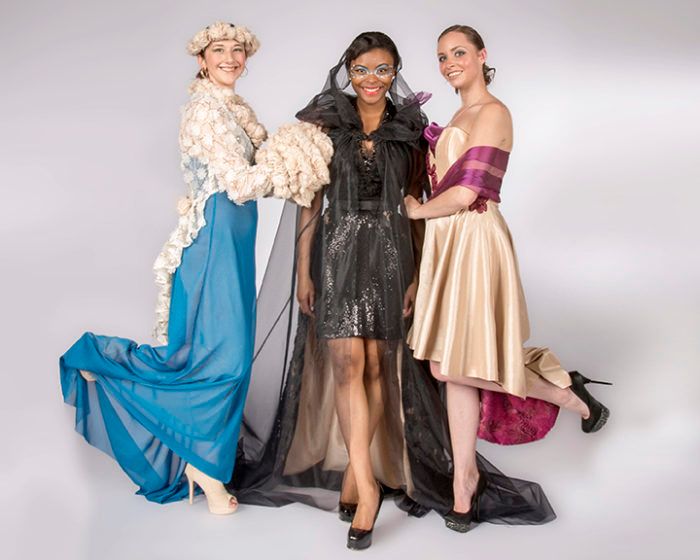 At this year's American Sewing Expo (ASE), which took place September 25 through September 28 in Novi, Michigan, oodles of fashion sewing was on display. The biggest crowd-pleaser was, as usual, the live Passion for Fashion competition, which tasks contestants with designing and sewing a finished look in just two days using materials purchased from ASE vendors.
The 2014 competition's design challenge was "Wedding,"  but the 12 participating designers each had to choose a bridal party theme. For example, Magic, Victorian, Renaissance, Jungle, Sci-Fi, Winter Wonderland, and Under the Sea were all themes that designers had the chance to choose from.
From the field of 12 competitors, just six were selected as semi-finalists by the panel of judges, and three were chosen for the top prizes. The 2014 Passion for Fashion winners were:
First Place: Ruth Ciemnoczolowski of Omaha, Nebraska.
For her Masquerade wedding theme, Ruth designed a stunning and impeccably finished black ensemble comprising a black mini-dress with plunging neckline and sequin skirt; a nude-underlined, black embellished organza (removable) trained overskirt with oversized back cartridge pleats supported with horsehair; and a sheer black organza hooded cloak.
Second Place: Michael Cummings of Brownstone, Michigan.
For his Magic-themed wedding dress, Michael created a charming back-story: a magician fell in love with his assistant, and they got married. Every aspect of Michael's bridal dress referenced his protagonists' love story, from the bustier-style bodice and short skirt (referencing the assistant's skimpy outfit) and the hi-low hem and split tail (referencing the magician's tailcoat), to the neckline scarf detail-half of which was attached to the dress and half of which was removed by the model as she walked the runway (referencing the magician's endless scarf trick). He accented the peach fashion fabric with rich wine-colored plain organza and lined the skirt with an embellished organza in the same color.
Third Place: James Stopher of Roswell, Georgia.
For his Winter Wonderland wedding theme, James designed a lovely ensemble in turquoise chiffon and champagne embellished organza and champagne glitter knit. The 1930s-style sheer chiffon gown tempers the sparkling glitter knit tube dress underneath, creating a "moonlight on snow" effect. James accented his dress with an Edwardian-influenced bolero and muff, and used some of the embellished organza to create a headpiece for his bride.
Congratulations, winners!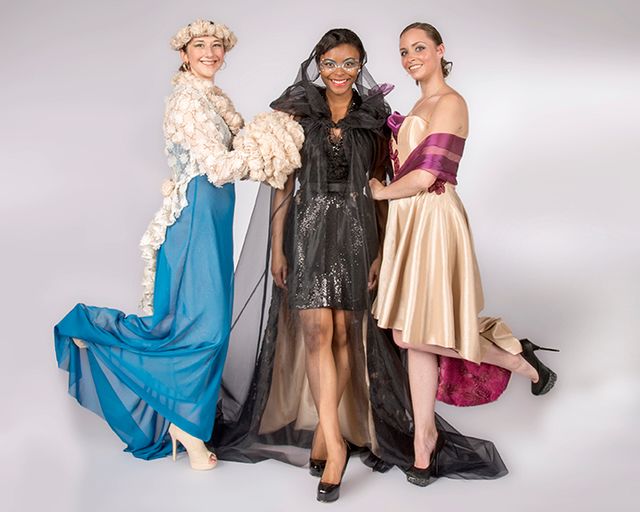 The top three winning designs in the 2014 Passion for Fashion Competition at the American Sewing Expo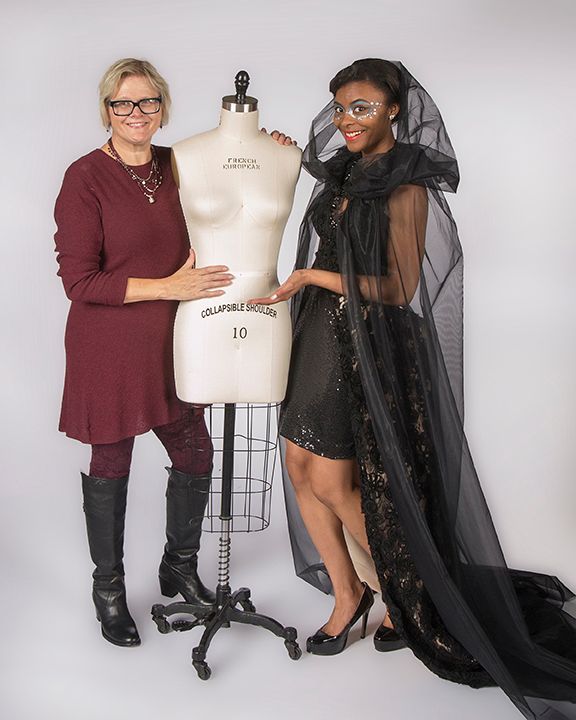 Ruth Ciemnoczolowski's Masquerade wedding ensemble won first place.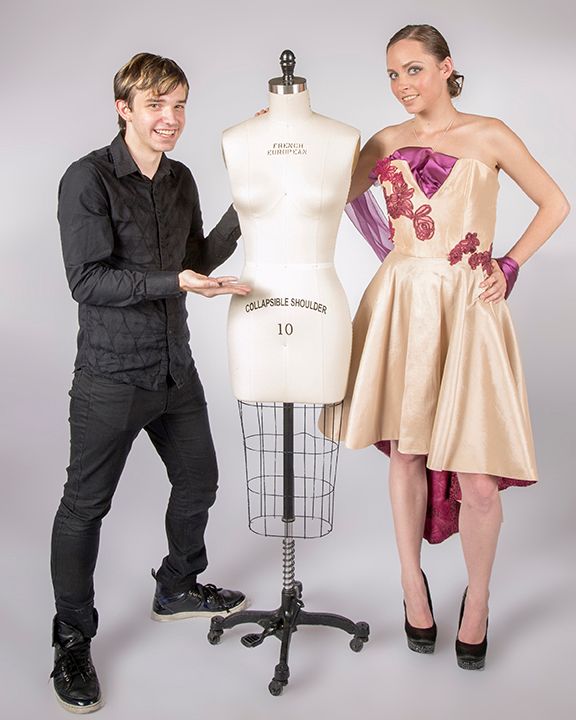 Michael Cummings' Magic-themed wedding dress took second place in the competition.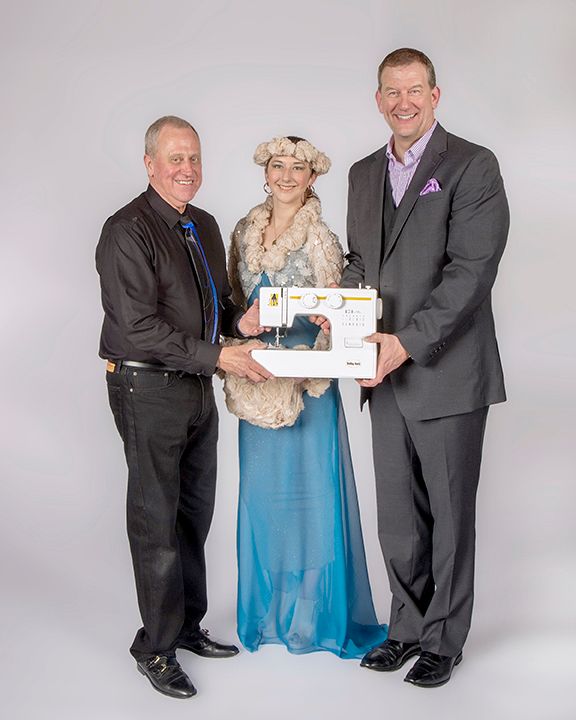 James Stopher's Winter Wonderland wedding ensemble won third place in the Passion for Fashion contest.