Vote for the Winner of the 2014 SewStylish Fall Fashion Challenge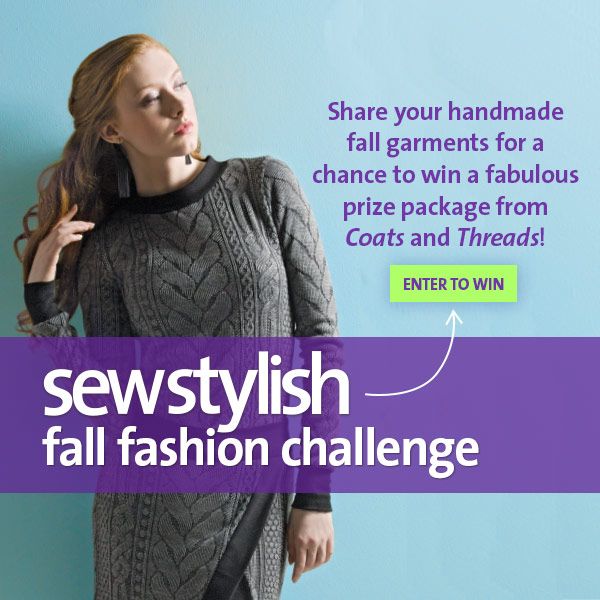 The semifinalists in the 2014 SewStylish Fall Fashion Challenge have been chosen and it's your turn to vote.

While it's never an easy task, Threads editors narrowed the submissions down to five. Entries where judged on inspiration, technique, skill, and design.
Help determine the winner of this year's Fall Fashion Challenge by choosing your favorite submission from the poll below. Voting ends at 11:59 p.m. EST, October 31, 2014. The winner will be announced the week of November 3.
The winner will receive the following prize package.
Here are this year's semifinalists, in no particular order.
Vote for the Winner of the SewStylish Fall Fashion Challenge