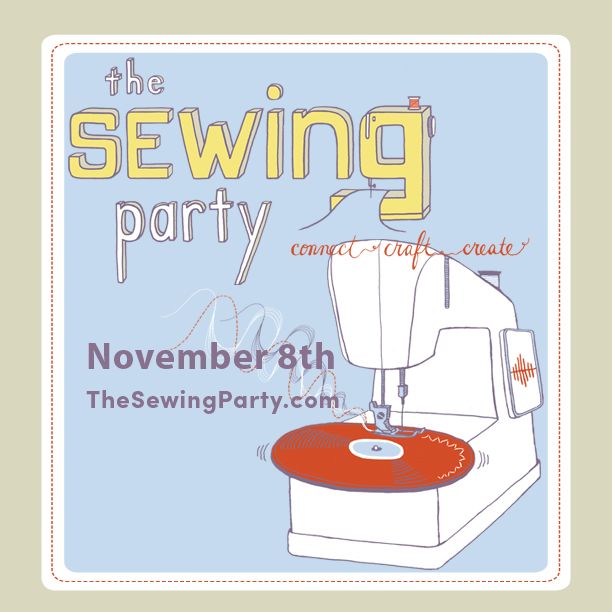 Sewing expos are a wonderful way to access a wide variety of educational topics and get face-to-face with instructors–but they have a serious limitation: location. Sometimes you just can't take the time away from your responsibilities to travel, or maybe the expenses to attend an expo in another city are unaffordable. Well, on November 8, The Sewing Party will bring together all the benefits of a sewing expo, without the travel drawbacks.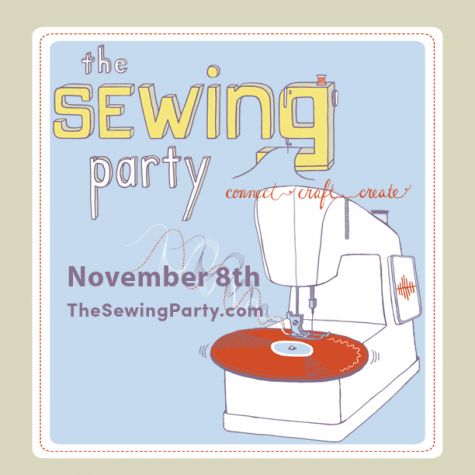 The Sewing Party, spearheaded by SVP Worldwide (parent company of Singer, Husqvarna Viking, and Pfaff), is the first online-only, all-day sewing and crafting educational event. For just $40, attendees get access to more than 30 interactive video classes taught by some of the top bloggers and educators in the sewing and crafting world.
There's something for every type of sewer to enjoy–and attendees can access the classes for 90 days after November 8. Participants also have the chance to interact with the teachers and other participants, explore new techniques and products in the virtual marketplace, and chat with vendors.
Threads will have a virtual booth where you can find article and project downloads, instructional videos, and ways to learn more about our products. Threads Associate Editor Stephani Miller and Threads Executive Editor Judith Neukam also will be available for a chat on November 8, 2-3 p.m. and 3-4 p.m. EST, respectively.
Included in the list of well-known sewing and crafting instructors are Threads friend and contributor Katrina Walker, fabric designer Bari J Ackerman, cosplay costumer Anna He, Miss Make blogger Devon Iott, and Threads friend and pattern designer Melissa Watson.
Melissa talked with Threads about her experiences preparing for The Sewing Party and filming the videos. Read her interview on the next page to learn more about the advantages The Sewing Party offers participants.
Interview with Melissa Watson
Melissa Watson grew up watching her mother, Pati Palmer of Palmer/Pletsch fame, create designs for McCall's Patterns and teach garment fitting and construction. She first appeared in the McCall's Pattern Catalog modeling for a children's pattern line called "Growing Up With Melissa." In 2007, she co-designed the McCall's "DIY Style" pattern line, and in 2011 launched her own solo pattern line "Melissa Watson for Palmer/Pletsch." Melissa earned a fashion degree from Parsons in New York City and began teaching in short videos on DIYStyle.net. Here's what she had to say about teaching via The Sewing Party.
TH: Melissa, what's the typical medium through which you teach? And is it your preferred teaching medium?
MW: I've done more web videos than anything; the secondary medium is at expos and sewing guilds. I really like the preparation in doing videos. You also get the chance to edit, and it's very efficient; but you may not be getting that real connection with the student as you would in person. I think one should always try everything and see what works for them best!
TH: Tell us a bit about The Sewing Party and how you got involved with it.
MW: It really is the first online trade show to be put on by a company in the sewing industry. The concept is not completely new, but what SVP is doing with the Sewing Party is really unique. Everything seems to come along from your friends or people you know, right? Katrina Walker, educational director for SVP, who has taken a few Palmer/Pletsch classes, recommended me for The Sewing Party. I'm so glad she did. All the videos are pre-recorded, but we (the teachers) will be live chat-"attending" on November 8, to answer real-time questions.
TH: How many classes are you teaching during The Sewing Party?
MW: I am teaching two: "Hey girl…Silks are Sexy," which is 10 great tips on how to sew silk and rayon fabrics easily; I'll be demonstrating on my new skort pattern, McCall's 6965; and "Designing Textiles, Fabric Baptism," which is all about cool methods of dyeing fabric yardage, (tie-dye, but not Jerry Garcia style) tailored toward sewers who want to experiment with dyeing their own fabric to then sew up. I specifically created both of them for The Sewing Party.
TH: What advantages does this kind of sewing education event offer to students (and to the instructors) that another teaching medium can't?
MW: The sewing party allows people from all over the country to "attend" the show; it makes this extremely accessible to everyone. They'll have access to the classes for 90 days, as well as be able to interact with the teachers and other attendees. I think it's the best of both worlds. It's really tailored to the home sewer, and we are crafty people. They will enjoy all the different topics offered and the experience of this new medium of teaching in the sewing industry. I encourage any and all creative sewers and aspiring creatives to sign up!
Will you be joining the fun at The Sewing Party Nov. 8?
Join in the fun November 8 at The Sewing Party for the first all-online DIY/sewing educational event. TheSewingParty.com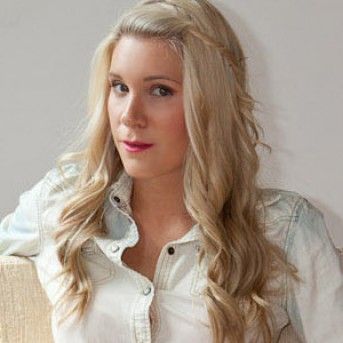 Melissa Watson, designer of the "Melissa Watson for Palmer/Pletsch" McCall's pattern line.