Make It With Wool 2014 Fashion/Apparel Design Co-Winner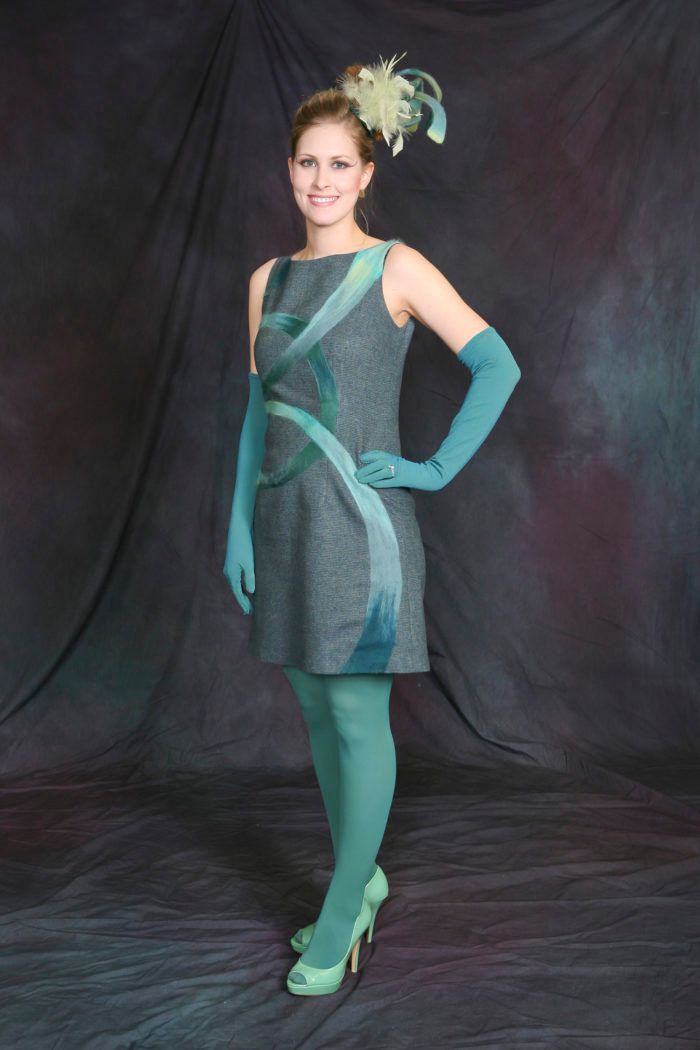 The Make It With Wool competition (MIWW) recognizes excellence and creativity in wool garment composition and construction. Each garment body must be made of fabric or yarn that is at least 60 percent wool. Judges evaluate entries based on the garment's or ensemble's appropriateness to the maker's lifestyle, the coordination of fabrics and yarns with the design, the contestant's presentation, the construction quality, and creativity.
The garments designed by seven of the national award winners were originally featured in Threads #176 (December 2014/January 2015) and now you can see them and appreciate their stunning design right here on our website.
Fashion/Apparel Design Co-Winner
Erin Lyon Seidl
Ames, Iowa
Erin holds a bachelor's degree in apparel design and production from Iowa State University in Ames. She designed her winning dress in vintage wool tweed, using a combination of flat pattern and draping methods. She also designed and made the accompanying fascinator and gloves. Erin was inspired by abstract artwork and geometric patterns to create a bold surface design made by felting several shades of green mohair wool on the dress. She felted the surface design after constructing the dress so that it is continuous across seams. An exposed zipper runs the length of the dress's center-back seam. She also felted the matching fascinator with mohair, covering its wireframed arcs with wool roving and accenting it with feathers. Erin says that participating in MIWW has given her the confidence to experiment more in her designs.