Make It With Wool 2014 First Place Senior Winner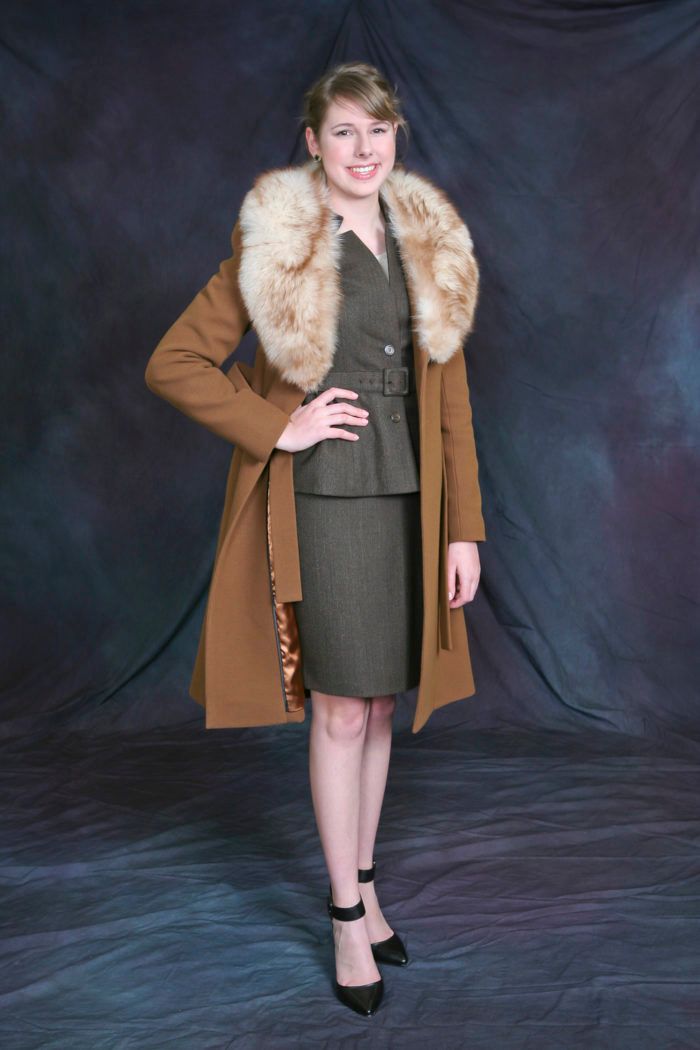 The Make It With Wool competition (MIWW) recognizes excellence and creativity in wool garment composition and construction. Each garment body must be made of fabric or yarn that is at least 60 percent wool. Judges evaluate entries based on the garment's or ensemble's appropriateness to the maker's lifestyle, the coordination of fabrics and yarns with the design, the contestant's presentation, the construction quality, and creativity.
The garments designed by seven of the national award winners were originally featured in Threads #176 (December 2014/January 2015) and now you can see them and appreciate their stunning design right here on our website.
First Place Senior Winner & Exemplary Construction Award Winner
Ryal Mitchell
Lawrence, Kansas
Ryal won MIWW's national junior division award in 2012 with an equestrian-inspired ensemble. She followed up on that achievement with this year's sophisticated suit and coat, which she designed to complement a vintage fox fur collar from her childhood dress-up box. For the coat, she chose Vogue 1266 (out of print) and selected a sheared wool fabric in a color that matches the fur collar's deep amber streaks. Ryal modified the pattern's collar and lapel to accommodate the removable fur collar's shape. For the chic suit, she used the jacket from Simplicity 2810 (out of print) and the skirt from Vogue 1127 (out of print). She modified the jacket to create a standing notched collar, sewed bound buttonholes, and added a self-fabric belt. Under the suit jacket, Ryal wears a pleated-neckline, wool crepe blouse made from Butterick 5608 (out of print). Ryal's reason for sewing resonates with many other sewers: "I love sewing to make unique garments that I can enjoy wearing, but an added benefit is that I am able to accommodate my fit issues (scoliosis and hyperkyphosis) and have a nicely fitting garment," she says. Participating in the MIWW competitions over the years has pushed her to step outside her comfort zone, Ryal notes.