Make It With Wool 2014 Mohair Award Winner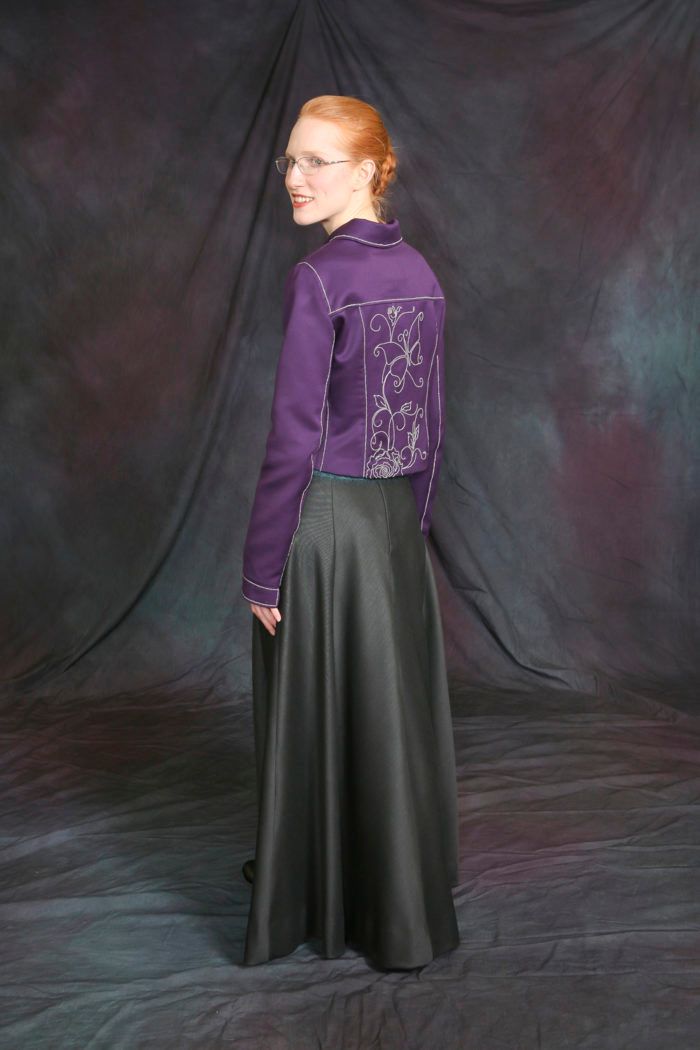 The Make It With Wool competition (MIWW) recognizes excellence and creativity in wool garment composition and construction. Each garment body must be made of fabric or yarn that is at least 60 percent wool. Judges evaluate entries based on the garment's or ensemble's appropriateness to the maker's lifestyle, the coordination of fabrics and yarns with the design, the contestant's presentation, the construction quality, and creativity.
The garments designed by seven of the national award winners were originally featured in Threads #176 (December 2014/January 2015) and now you can see them and appreciate their stunning design right here on our website.
Mohair Award Winner & Creative Machine Embroidery Award Winner
Jordan Newhouse
Tucson, Arizona
Jordan received the purple wool fabric she used for part of this year's ensemble when she won a national award category last year. For her Mohair Award-winning entry, Jordan knitted a sweater combining a mohair/silk-blend yarn with an alpaca yarn in an eyelet stitch pattern. She drafted a jean-jacket style pattern and made it from the purple wool. The center-back panel provides a canvas for a machine-embroidered butterfly and floral spray, which Jordan designed. She sewed the embroidery and topstitching from the fabric's wrong side with lace-weight alpaca yarn in her machine's bobbin. Jordan is a historical re-enactor and likes to incorporate details from Victorian fashion into her modern garments.