Make It With Wool 2014 National Adult Winner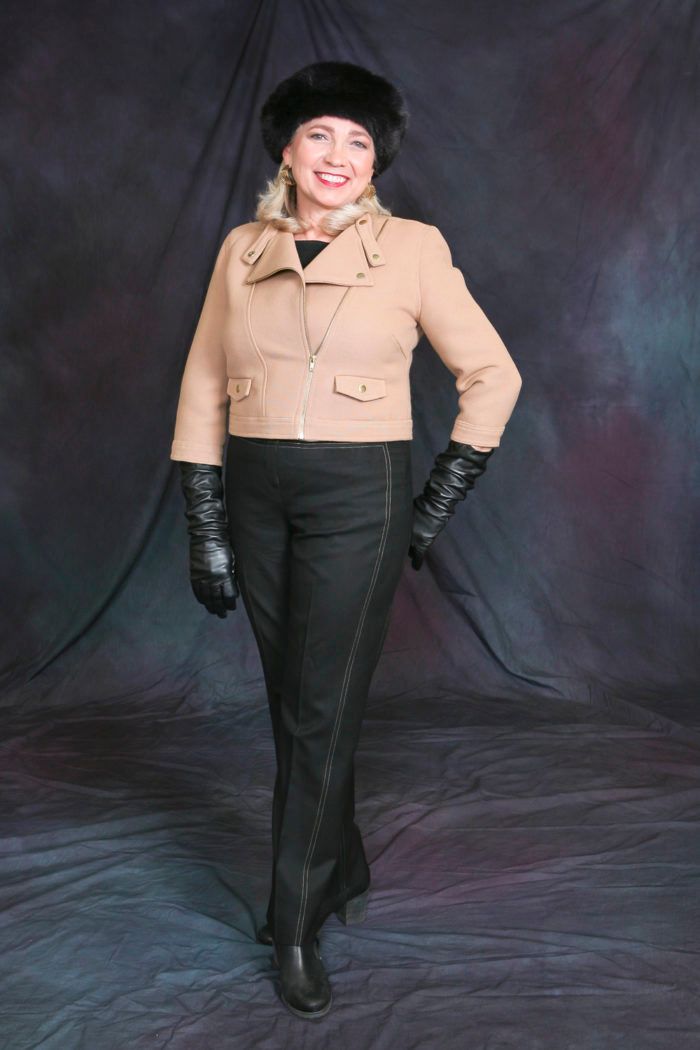 The Make It With Wool competition (MIWW) recognizes excellence and creativity in wool garment composition and construction. Each garment body must be made of fabric or yarn that is at least 60 percent wool. Judges evaluate entries based on the garment's or ensemble's appropriateness to the maker's lifestyle, the coordination of fabrics and yarns with the design, the contestant's presentation, the construction quality, and creativity.
The garments designed by seven of the national award winners were originally featured in Threads #176 (December 2014/January 2015) and now you can see them and appreciate their stunning design right here on our website.
National Adult Winner
Gail Altekruse
Fort Wayne, Indiana
Gail has been sewing for 50 years, and she loves to learn new techniques. Each year that she competes in MIWW, Gail says she sets higher goals for herself and always tries to make garments that look couture and highly individual in design. This year, she made an asymmetrical moto jacket. Gail scaled up a Lutterloh pattern (no. 42 from the 2010 subscriber starter pack) to her measurements and chose a tan wool canvas for the jacket. As a special detail, she continued the right side's metal zipper around the lapel and added it to the left princess seam as piping. To accompany the jacket, Gail made a pair of slim-fitting black wool gabardine pants from Vogue 1054 and topstitched the seams for emphasis. Under the jacket, Gail wears a black wool-knit sleeveless shell, also drafted from a Lutterloh design (no. 41, also from the 2010 starter pack).