Video: How to Add Crystals to Knits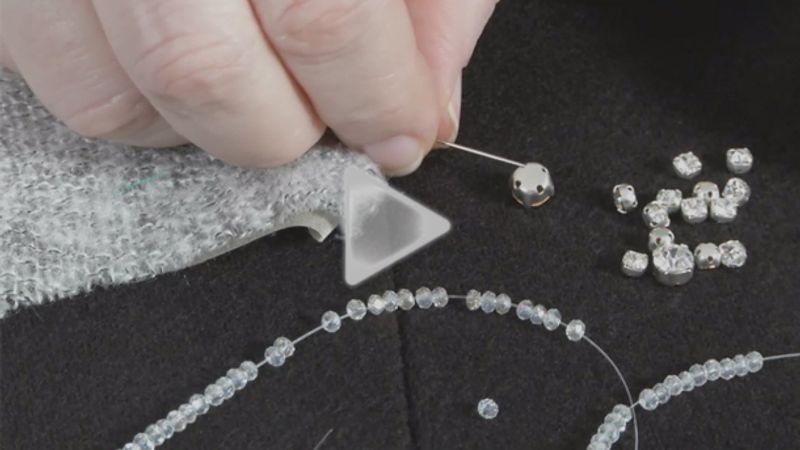 Judith Neukam; Shot by: Evamarie Gomez
In "Knit Know-how," Threads#176 (December 2014/January 2015), Threads Executive Editor Judith Neukam shows you how to sew a variety of knits with three types of machines and how to transform classic styles into fresh trends. Once you've mastered sewing knit garments, you may want to explore embellishment ideas specific to this textile. These days, shimmer isn't just for eveningwear. It has place in daywear as well. Crystals, sequins, studs, and rhinestones can show up on everything from T-shirts to sweaters and knit dresses.
Watch this Threads Essential Techniques video to discover three methods that make it easy to apply shine.
What is your favorite way to add sparkle to knits? Have you tried any of the methods demonstrated in the video?