Project Runway All Stars Season 4, Episode 3: "Something Wicked This Way Comes"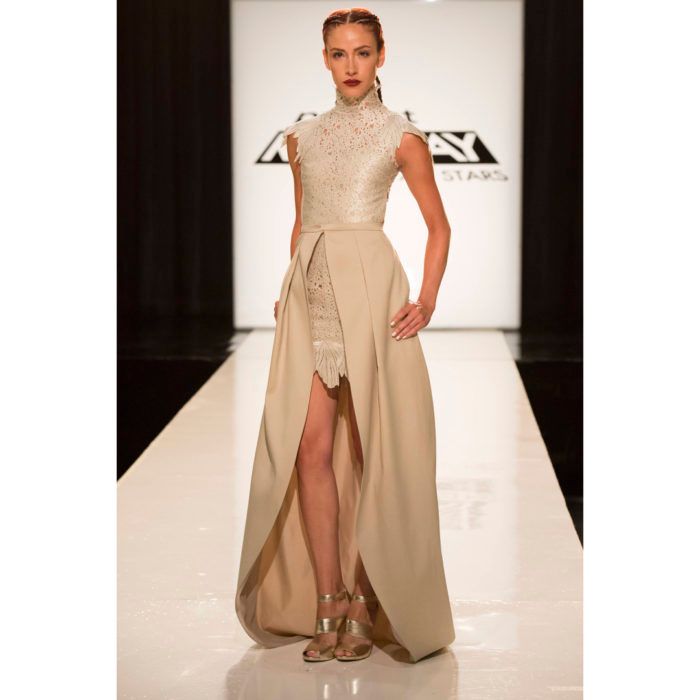 Alyssa Milano descends onto the stage at the Gershwin Theater to welcome the designers to week three of All Stars. As everyone gathers in the home of the Broadway production of Wicked, they are introduced to Christine Dwyer and Jenni Barber, the current show's stars who play Elphaba and Glinda. In keeping with the rivalry of the two witches, the designers are paired up for a fashion face-off. In each team, one designer will be in charge of a "wicked" gown while the other must create a "good" gown. One high score and one low score will be awarded within each pair, and the winning design will be displayed in the Gershwin Theater. The designers were given two days and $250 to complete their looks.
Georgina Chapman was unable to make the runway show this week, so fashion designer Betsey Johnson took her place. Modern Family star Ariel Winter also guest judged. Dmitry, Samantha, and Sonjia had the highest scores, while Fabio, Chris, and Helen were in the bottom. Dmitry's dress had a lot of admirers; Samantha's dress was certainly a top contender; but, it was Sonjia's design that stole the show. Isaac especially liked how she treated the lace, while Ariel appreciated her use of detail. As for the bottom, the judges were primarily perplexed by Fabio's non-traditional approach to designing a gown. Ariel, for instance, thought it looked more like an apron. Chris' design was criticized because it didn't do anything for the model's body and seemed to feature an odd fishbone-like detail. Last, but not least, Helen's dress went way too far with its ruffle embellishment. In the end, Chris was eliminated.
On to the designs…
Sonjia's winning look (left) and Kate's look (right):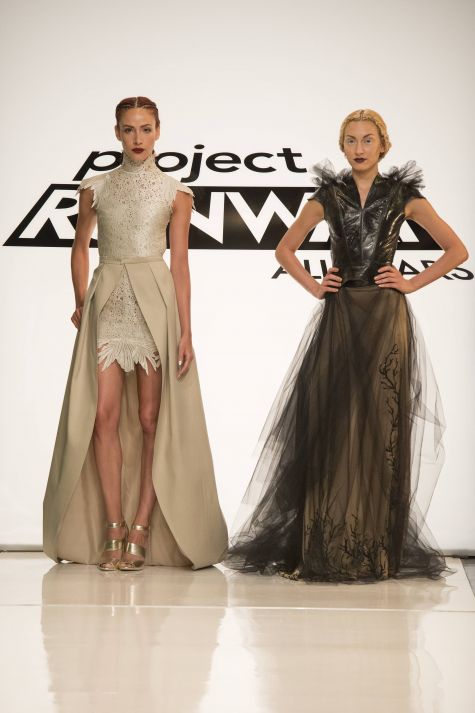 Michelle's look (left) and Chris' losing look (right):
Fabio's look (left) and Justin's look (right):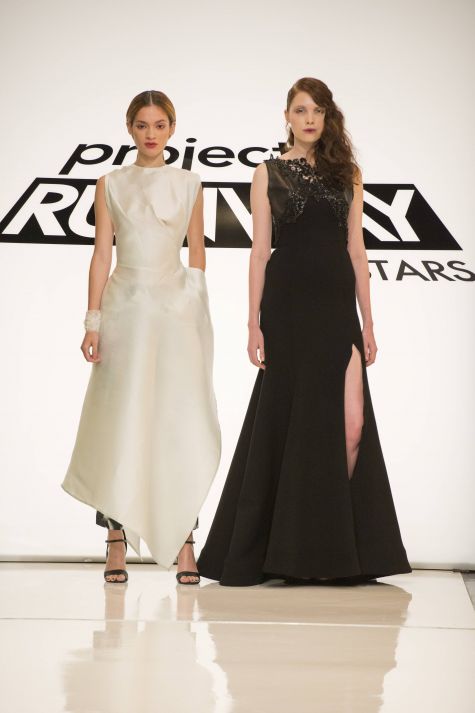 Gunnar's look (left) and Dmitry's look (right):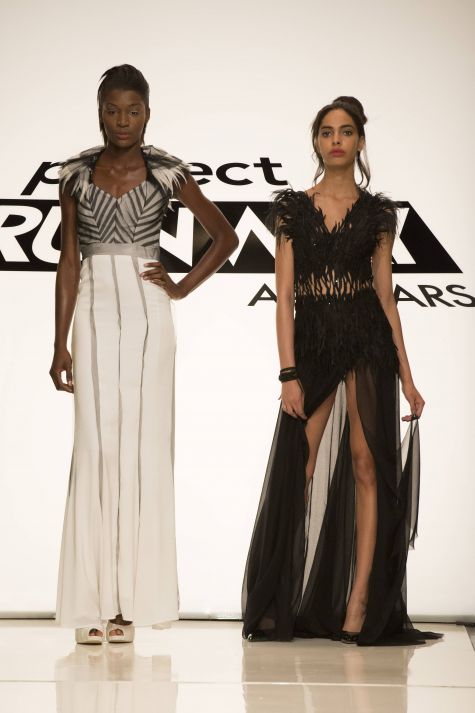 Helen's look (left) and Benjamin's look (right):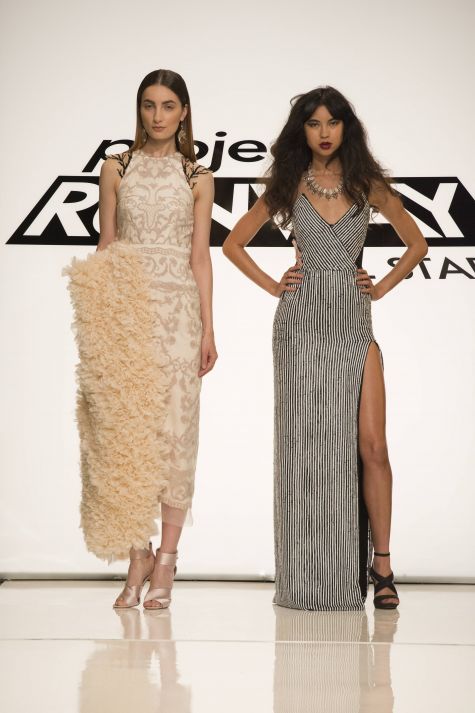 Jay's look (left) and Samantha's look (right):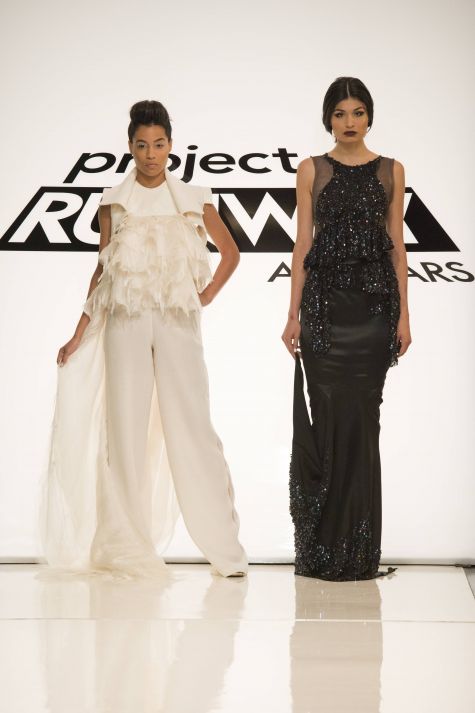 One thing I will say is that you can really tell these designers are All Stars. The runway show this week was truly spectacular. Even though there were a few flops, the designers clearly took risks and gave it their all. Unfortunately, Helen and Chris were stuck in the bottom, even after all of their hard work. I'm very sad to see Chris go, especially for a costuming challenge.
Do you think the "wicked" designs or the "good" designs turned out better? How did you feel about Chris' "wicked" gown? Please share your thoughts below!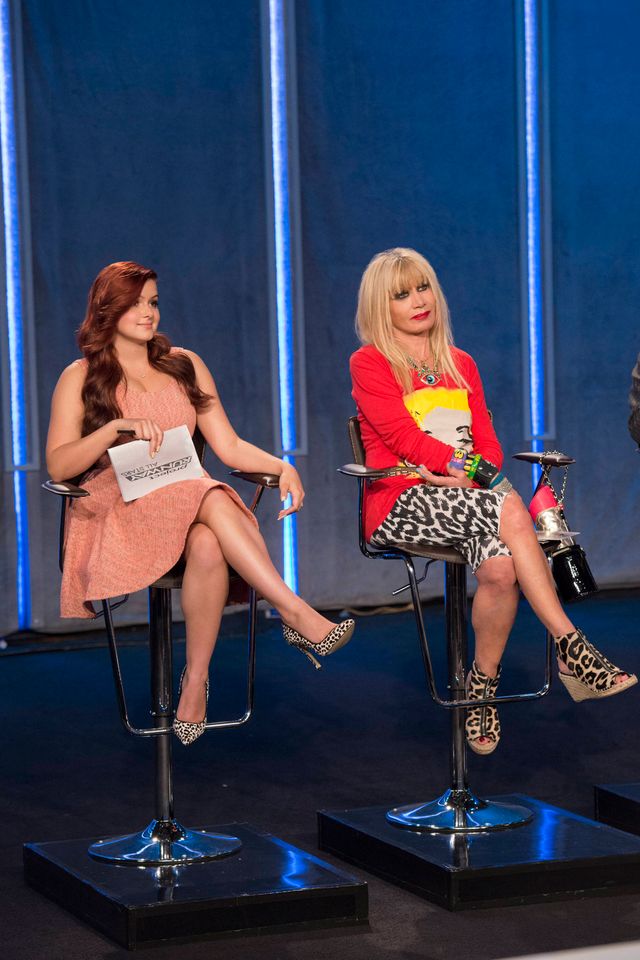 Actress Ariel Winter (left) and fashion designer Betsey Johnson (right) were this week's guest judges.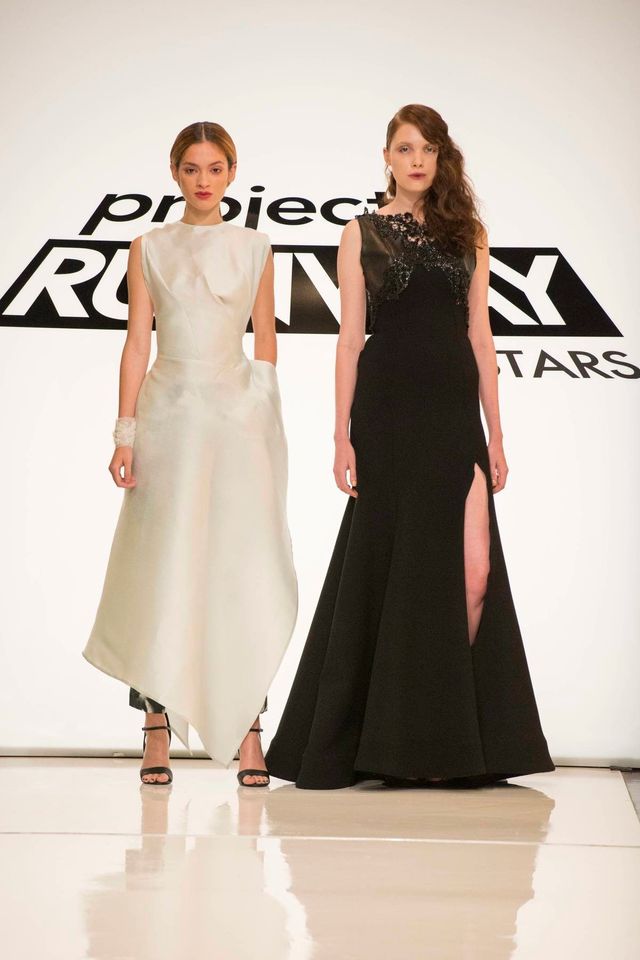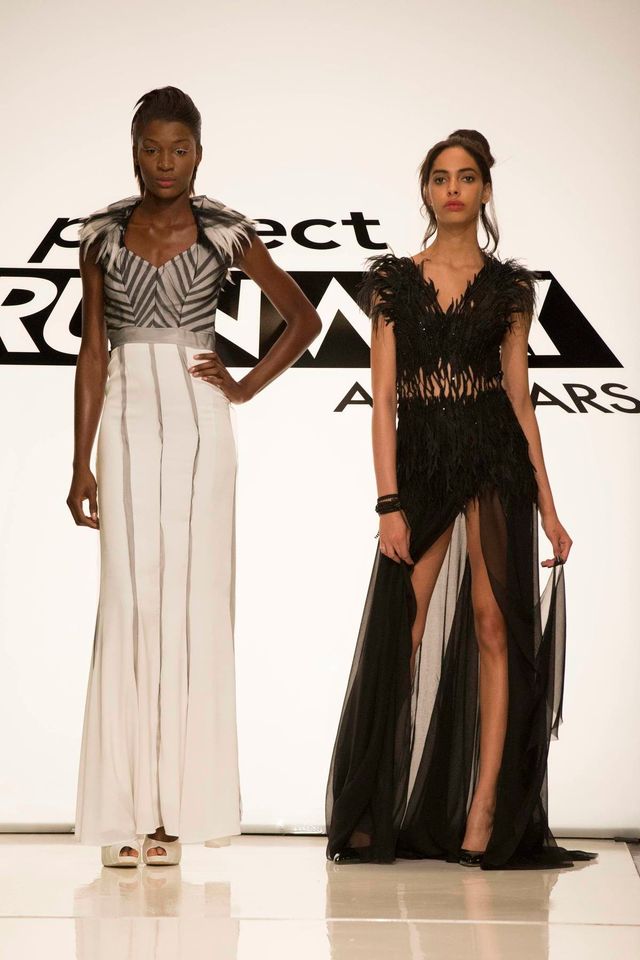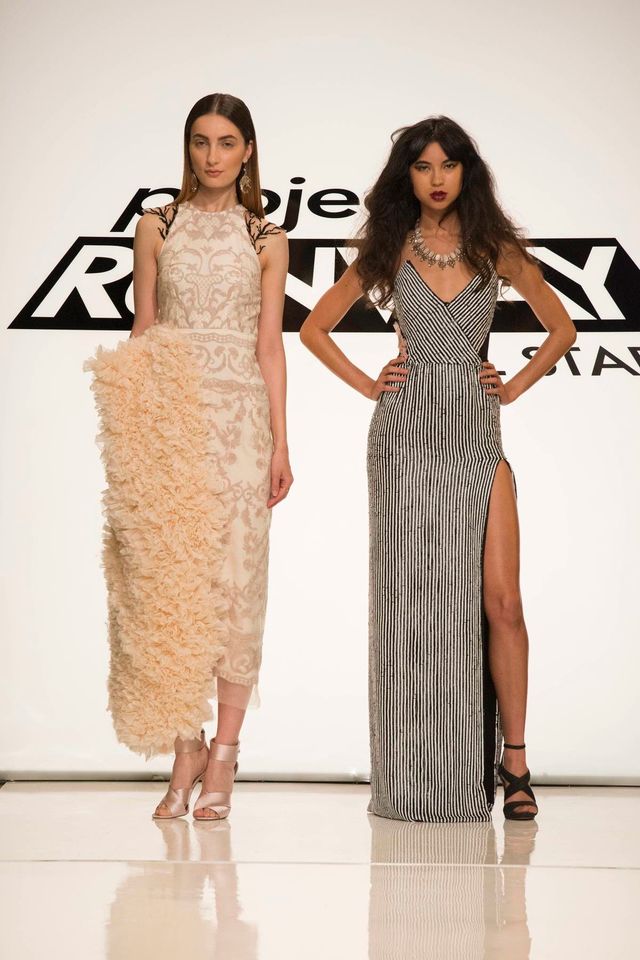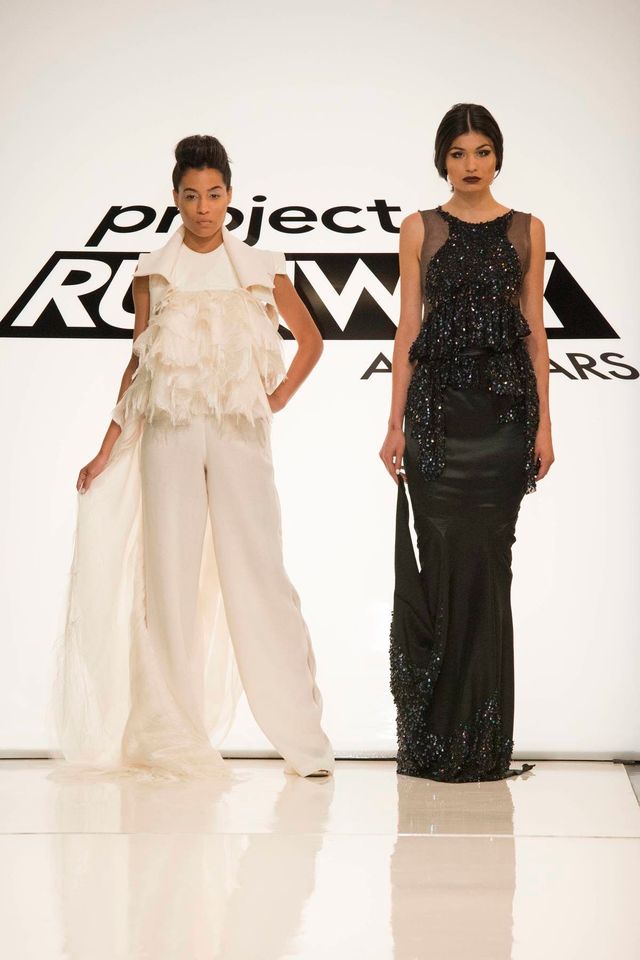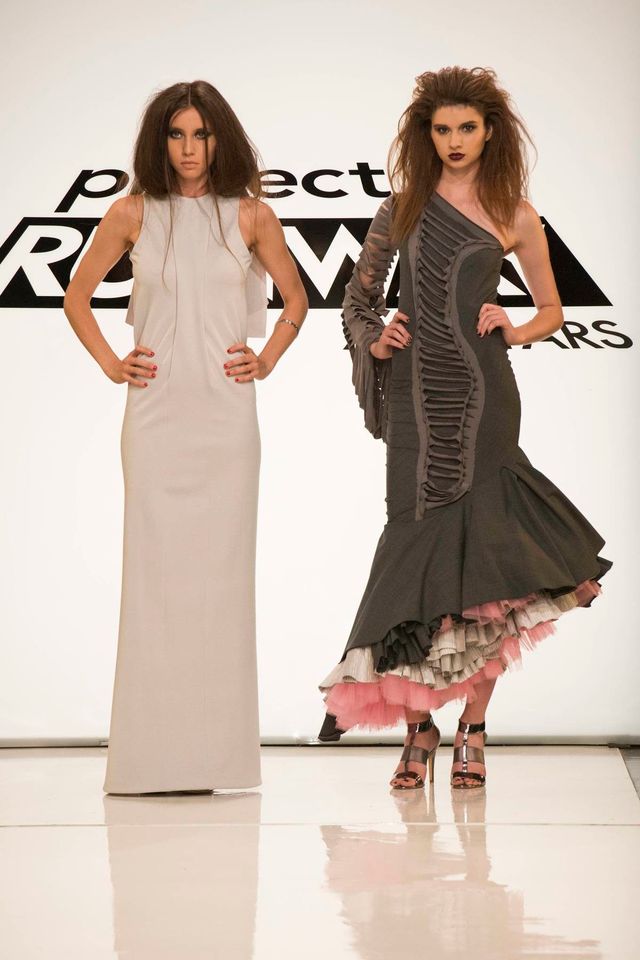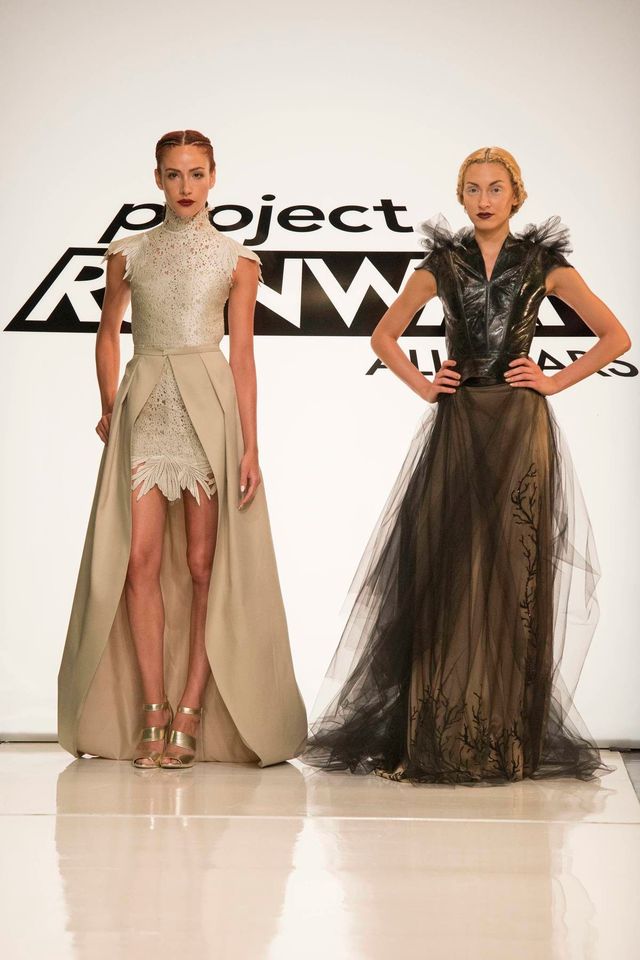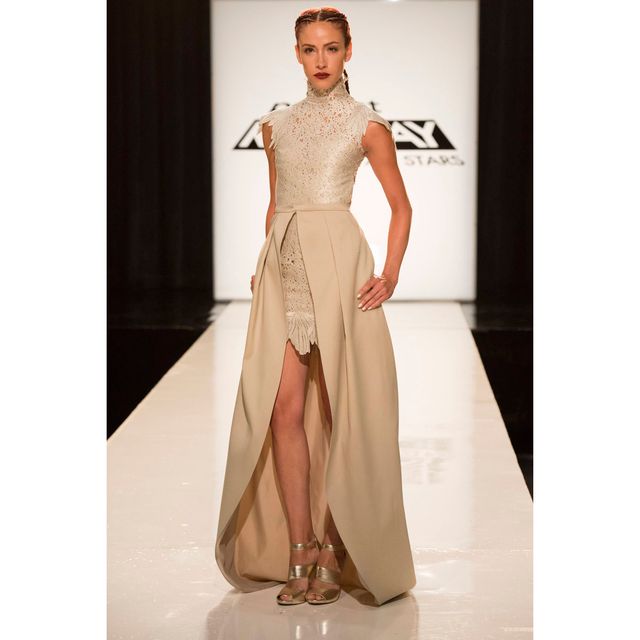 Sonjia's winning design, which will be displayed at the Gershwin Theater.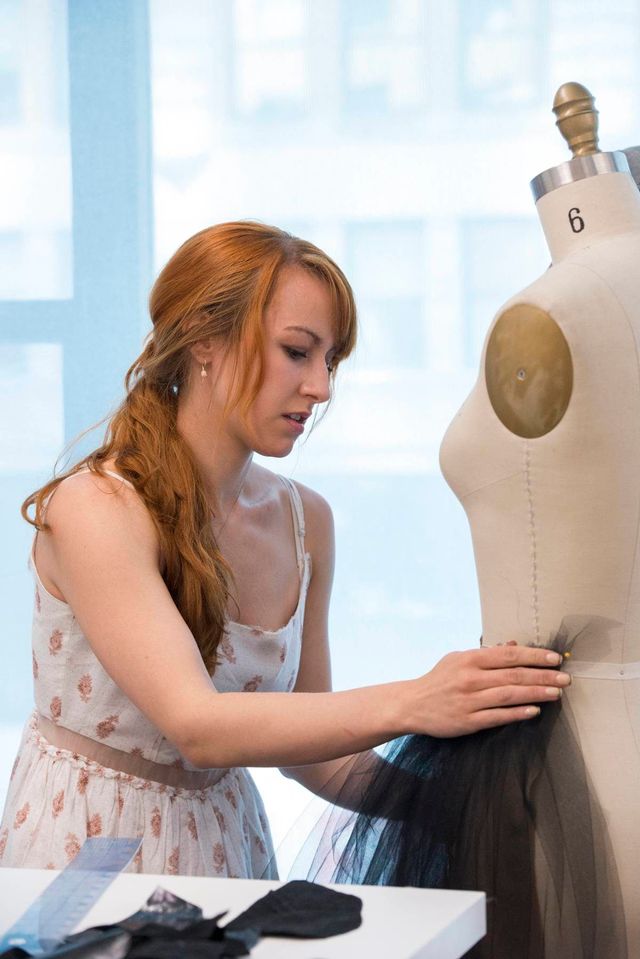 Kate goes against her usual aesthetic to create a "wicked"-inspired black dress.