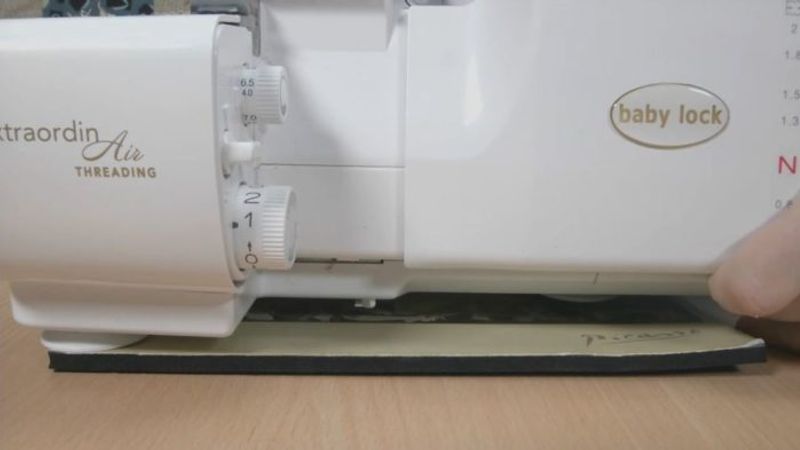 Evamarie Gomez and Judith Neukam; Shot by: Gary Junken
Sergers are designed with suction cups underneath to help control the vibration of the machine.  But if you have a serger, you know that doesn't always work. Luckily, there's a better way.
Diane McNevich from Newark, Delaware, suggests buying an inexpensive mousepad. The suction cups sit on the mousepad for vibration-free serging.
Will you try this tip? Do you have other methods of securing your serger during use? If so, share your tricks in the comments section.
---
Submit your tip
At Threads magazine, we're always in search of smart tips, tricks, and solutions to help you sew smarter, better, and faster. Send us your great ideas for a chance to be featured in the magazine's Tips department or in a future episode of There's a Better Way.
Tips can be emailed directly to Threads or mailed to Threads Tips, P.O. Box 5506, Newtown, CT 06470.
We pay for any tips published in our magazine.