Project Runway: Threads, Episode 6: "Monster Mash Up"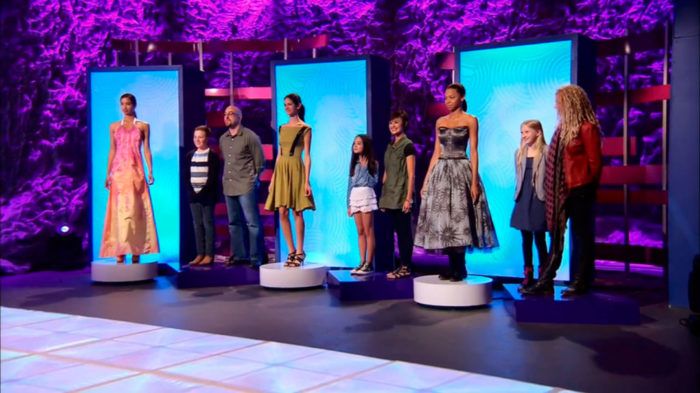 PROJECT RUNWAY: THREADS, "MONSTER MASH UP"
On this week's episode of Project Runway: Threads, the host, Vanessa Simmons, introduces the three new contestants: Ciara, Katie, and Lucas. One of these lucky designers was chosen to be the winner of a prize package worth more than $25,000.
Ciara, 10, has been sewing since she was three years old and she definitely has a clear, designer's point-of-view of where she wants to go with her future. She choose her mother, who is an experienced sewer, as her assistant.
Katie, 11, likes to mix elegant and punk styles to create her own unique designs. She's been sewing since she was four years old and is the oldest of four in her family. She chose her mom, who has no experience sewing but is great at giving her support, as her assistant.
Lastly, Lucas, 12, had kicked off his designing career when he was seven by designing and creating clothes for his sister's dolls. He loves a crazy, colorful, and enthusiastic style and had chosen his dad, who is a big supporter of him, as his assistant.
Judges Christian Siriano and Ingrid Nilson kicked off the show with choosing the winner for the "Show Us Your Style" challenge where the 3 designers had to create an outfit at home that showed off their designer style.
For this challenge, Ciara created a mixed Tim Burton, steampunk and Victorian styled dress with a corseted back. The judges absolutely fell in love with this dress, but thought the black boots paired with it did not work too well. Katie created a fit and flair dress with a boat neck and the front is accented with two, pleather stripes. Christian loved the bias cut, but wanted to see more of Katie's style put into the outfit. Lucas created a hand painted dress inspired by the song "Burning Desire" by Lana del Ray in which the judges loved, but wanted to see more of his painting technique on the straps of the dress.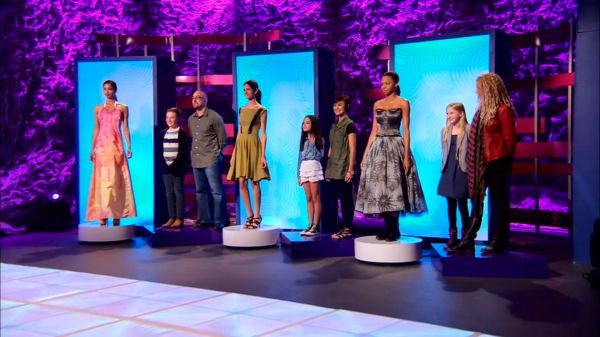 After discussing, the judges chose Ciara as the winner of the "Show Us Your Style" challenge.
For this week's challenge, the judges brought out six different monsters the designer could choose from to be their inspiration for their outfits. Ciara's advantage was that she was allowed to be the first to pick her two, and she also had to choose Katie and Lucas's monsters as well. Ciara chose the vampire and werewolf, and for Katie she chose the clown and the demon, which left Lucas with the skeleton and the swamp monster.
While working hard in the sewing room, the designers were soon introduced to the surprise twist. Their twist was that each designer received the same, white dress, but had to decorate it with candy, paint, pipe cleaners, and other unconventional materials.
Time's up and the designer's are done! On this weeks judging panel, Senior Fashion Editor of Seventen Magazine, Jasmine Snow, joins the team. This week's prizes are $10,000 to spend at Joan fabric and craft's store, a prestigious scholarship for a summer program at the Fashion Institute of Design & Merchandising, a complete home sewing and embroidery studio by Brother, and their new design will appear in the pages of Seventeen magazine.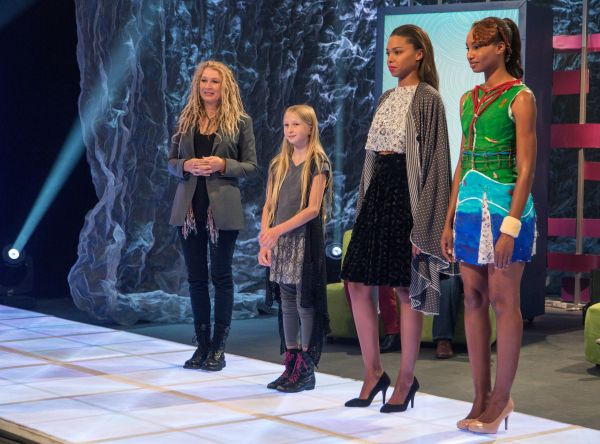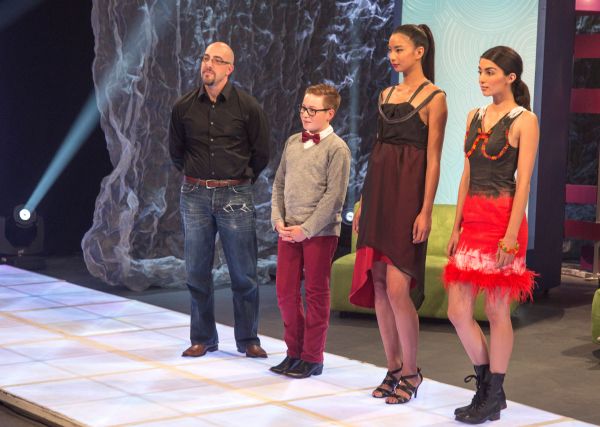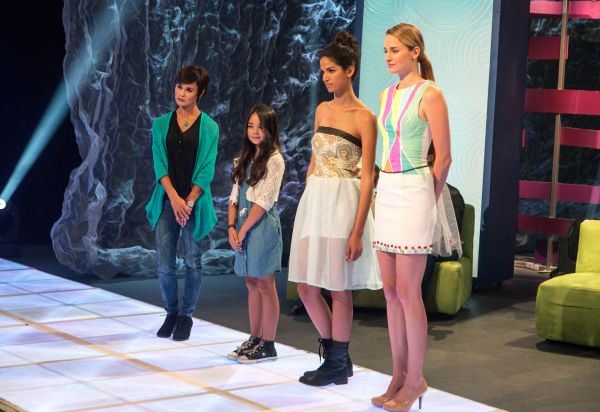 The judges had a tough decision and loved everyone's designs, but in the end they chose Katie's designs because they were edgy, but young enough to give a youthful look with a unique Bohemian design that none of the other designers thought of.
Did you see this week's episode? If so, which outfit did you like the most and why? Do you agree with the judges decision? We'd love to hear what you have to say, so leave a comment below and happy sewing!
Continue the fun and check out the rest of our Project Runway recaps.