Project Runway All Stars Season 4, Episode 5: "Designing for the Duchess"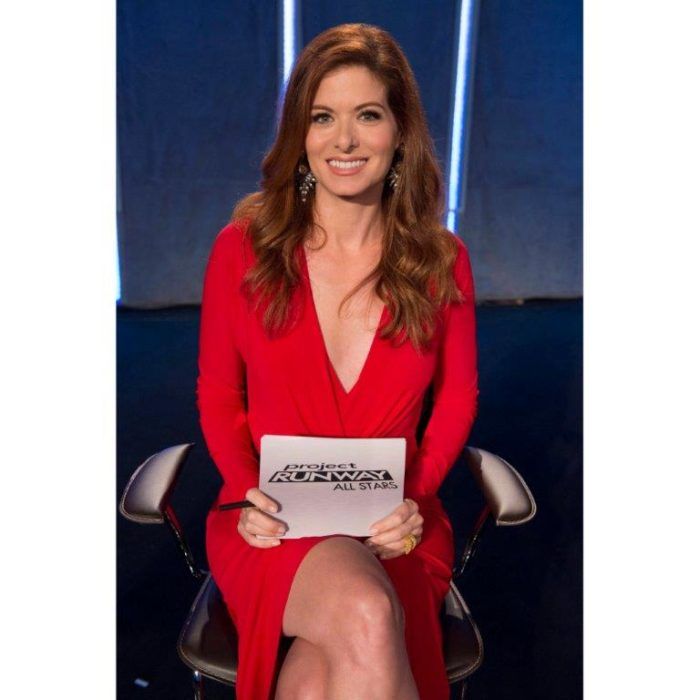 This week's challenge was inspired by the new Paddington bear movie. Since the animated star is known for wearing a duffle coat, the designers were asked to create a coat inspired by the bear's hometown. As a result, the remaining 10 contestants were sent to none other than Paddington Station in London, England. Upon their arrival, they were greeted by Zanna Roberts Rassi and special guest Sarah Ferguson, the Duchess of York. After explaining the challenge, it was later revealed that the winning design will be worn by The Duchess herself. The designers were given one day and £200 (or $324) to shop for fabric at MacCulloch & Wallis for this challenge.
This week's judging panel consisted of two guest judges. The first was Emmy Award-winning actress Debra Messing, followed by supermodel and singer Karen Elson. The top contenders for this challenge were Dmitry, Justin, and Fabio. Dmitry's jacket was truly stunning and creative. His decision to use mesh fabric in an outerwear coat especially blew Isaac away. Justin also did a spectacular job. The judges thought his design was exquisite, flattering, and wearable. Lastly, Fabio's design was an instant crowd favorite and was considered fresh, creative, and impeccably constructed.
The low scores this week were given to Jay, Benjamin, and Samantha. All Alyssa could say about Jay's coat was that she liked the back. Debra agreed that the front had too much going on, while Karen had a hard time seeing the London influence. Benjamin's jacket was also heavily criticized. Isaac thought it was drab and Alyssa questioned his odd pocket choice. Finally, Samantha's coat really missed the mark. From the fabric to the inspiration, the judges had few positive comments to make. Ultimately, Fabio won the challenge and Benjamin was sent home.
On to the designs…
The top:
Fabio's winning design:
Dmitry's design: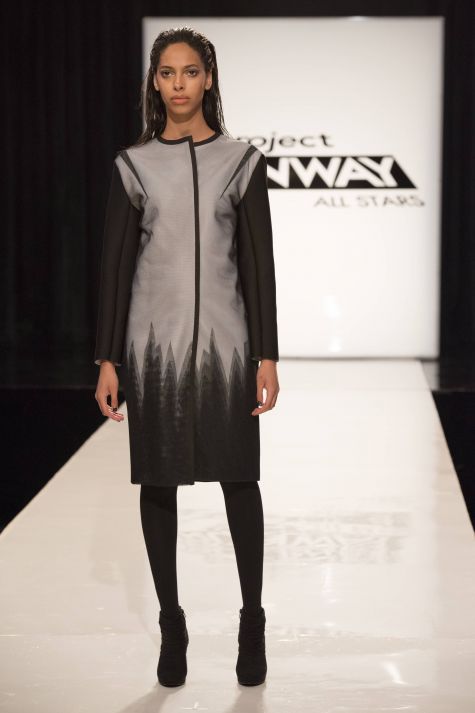 Justin's design: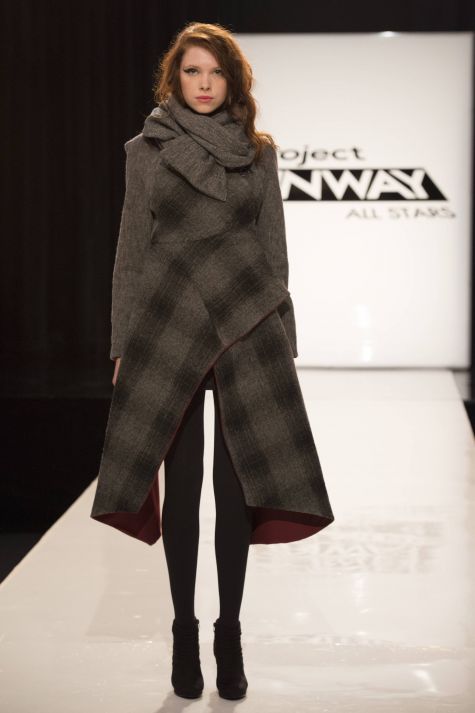 The bottom:
Benjamin's losing design: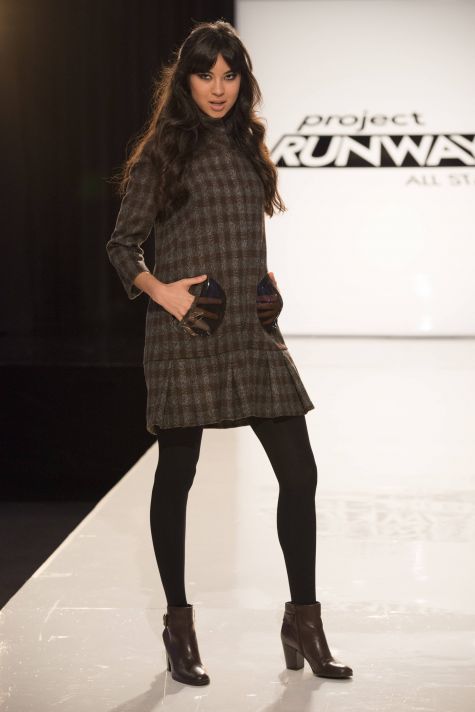 Samantha's design: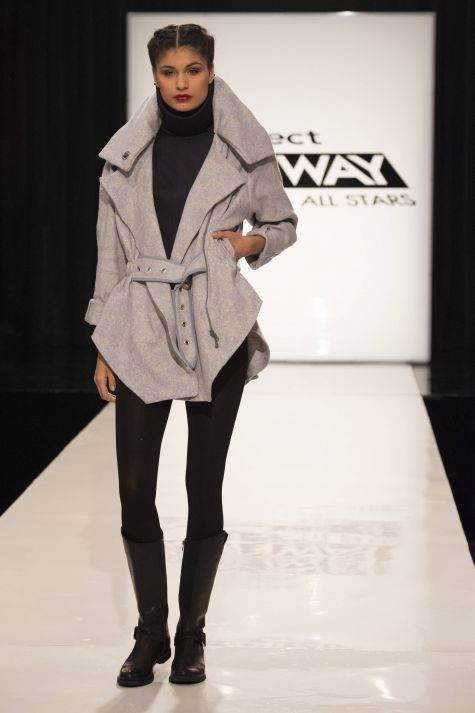 Jay's design: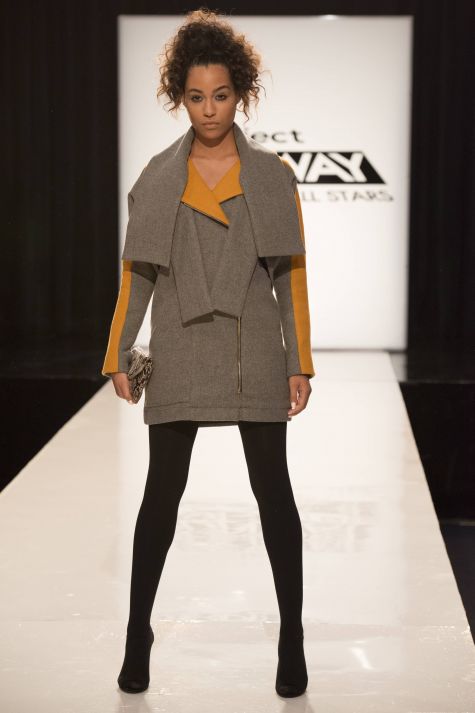 The rest of the designs:
Michelle's design: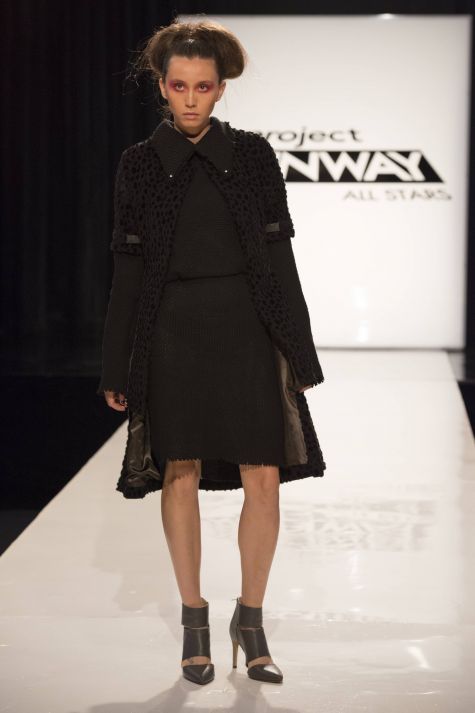 Helen's design: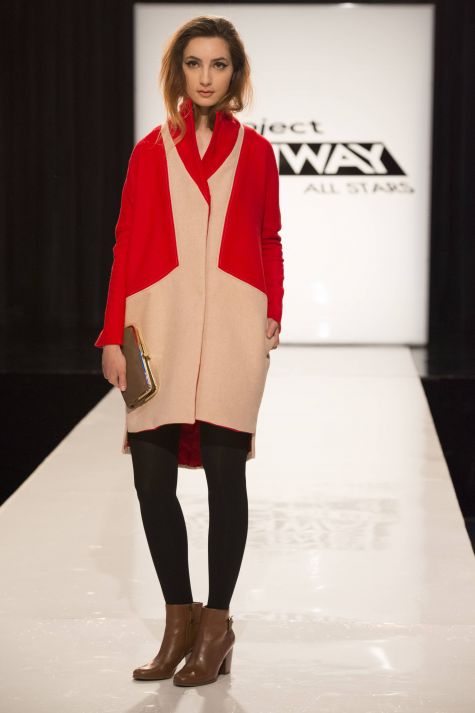 Gunnar's design: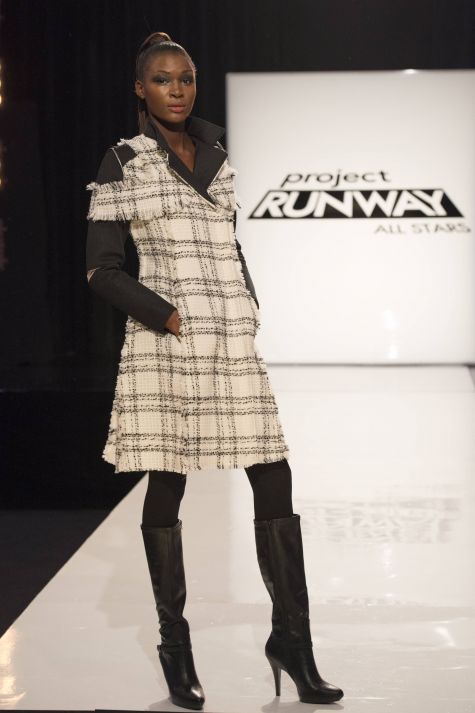 Sonjia's design: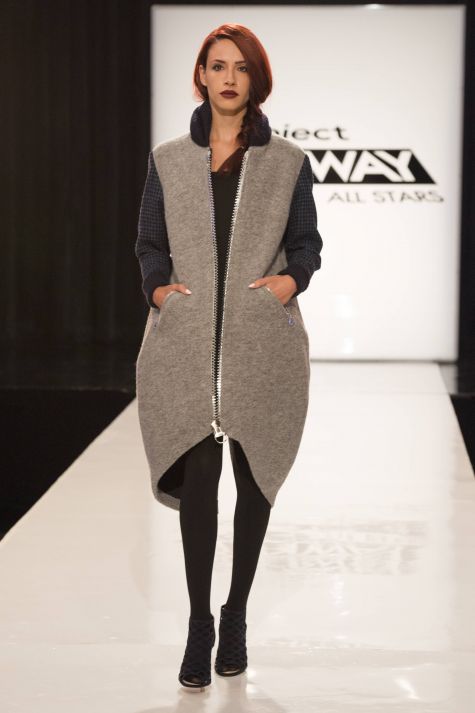 I thought this was such a fun challenge. Watching Benjamin get eliminated after having lived in London for so many years, however, was upsetting. I actually expected Samantha to go home this week instead, since Isaac mentioned how promising Benjamin's designs had been during previous challenges. I guess there's no way to know for sure.
Which of the top three coats was your favorite? Do you think the judges made the right decision eliminating Benjamin? What do you think about these Project Runway destination episodes? Please share your thoughts below!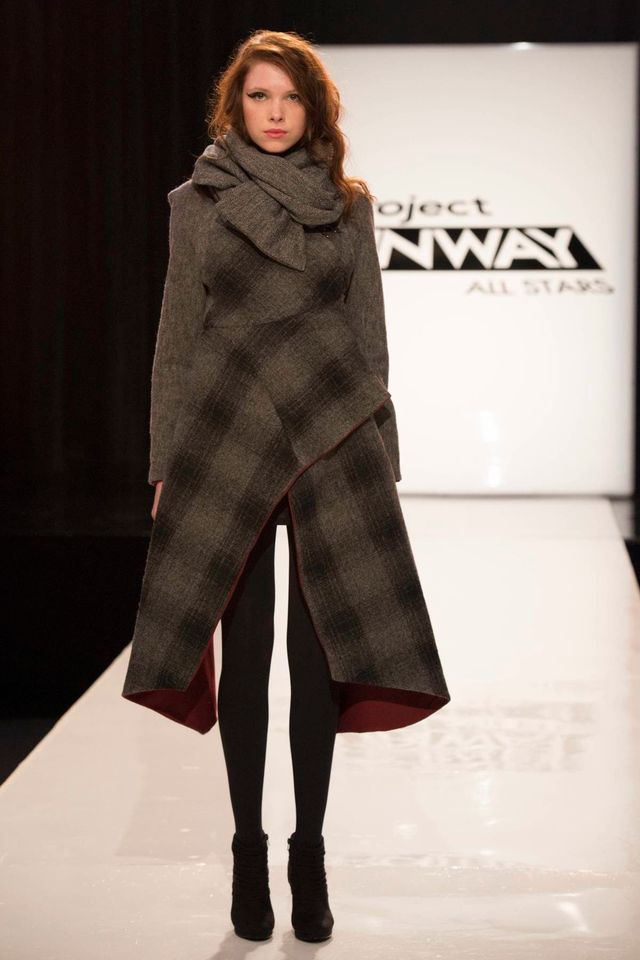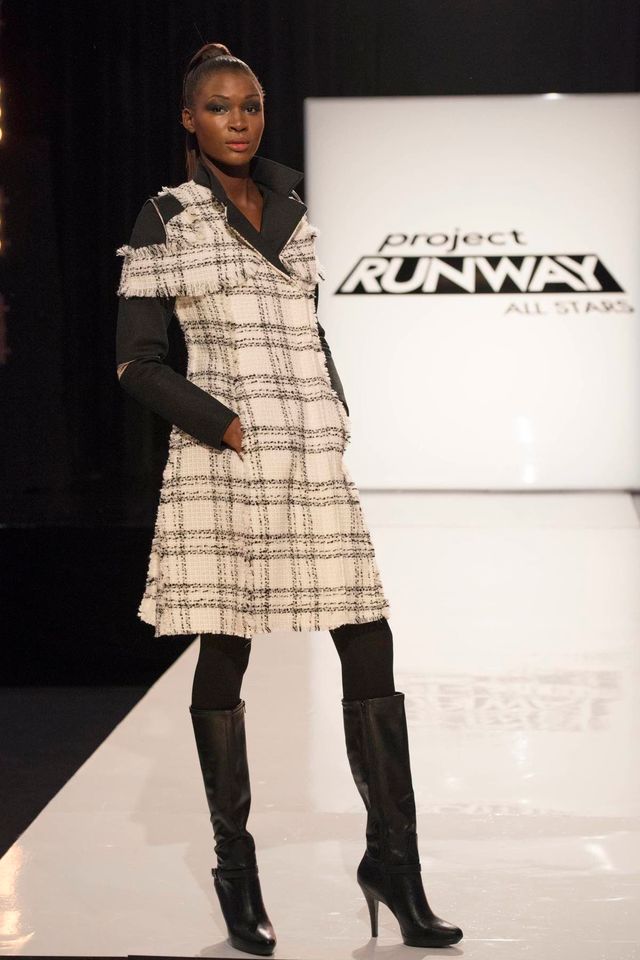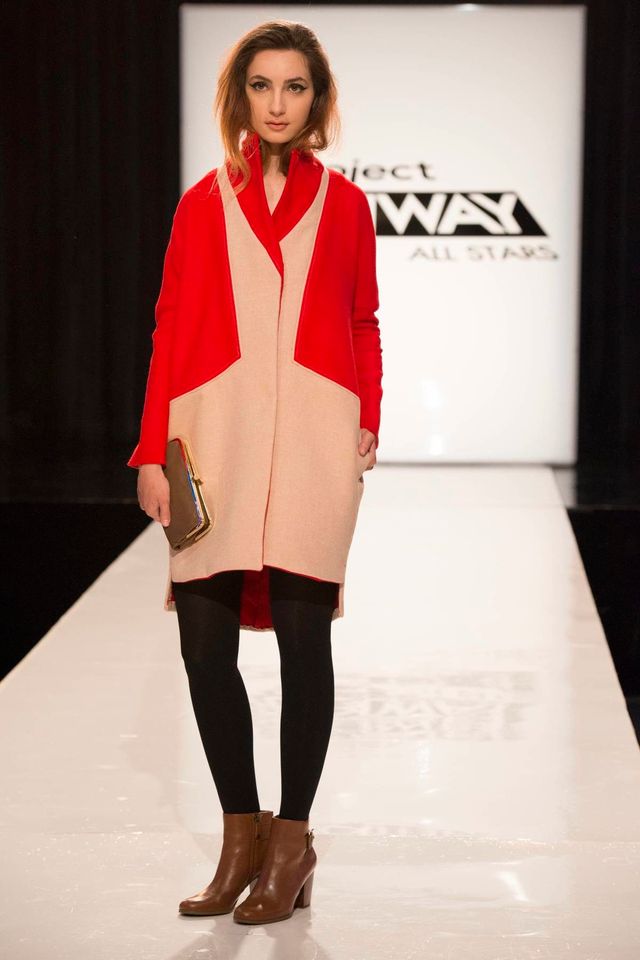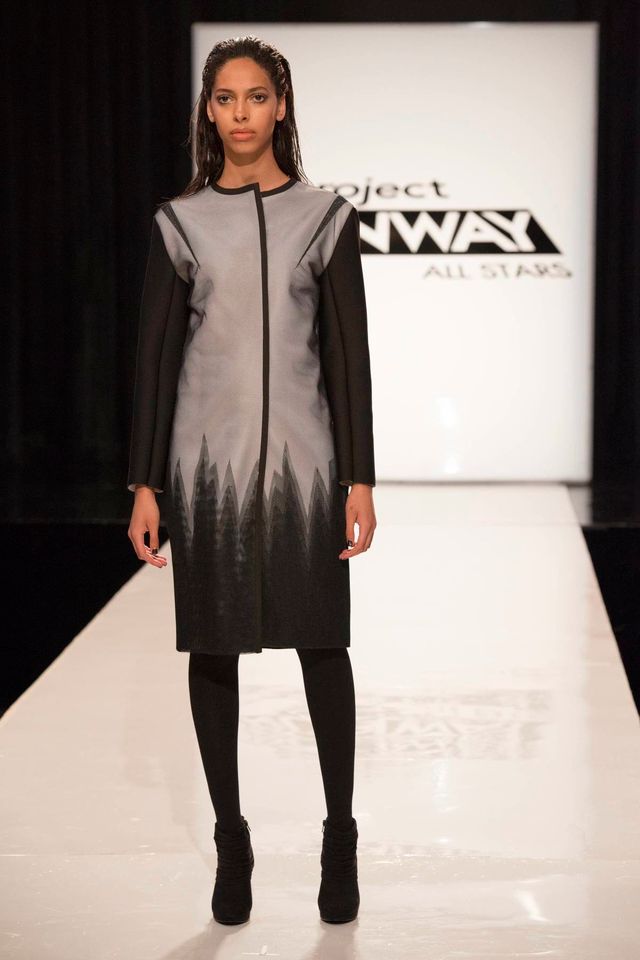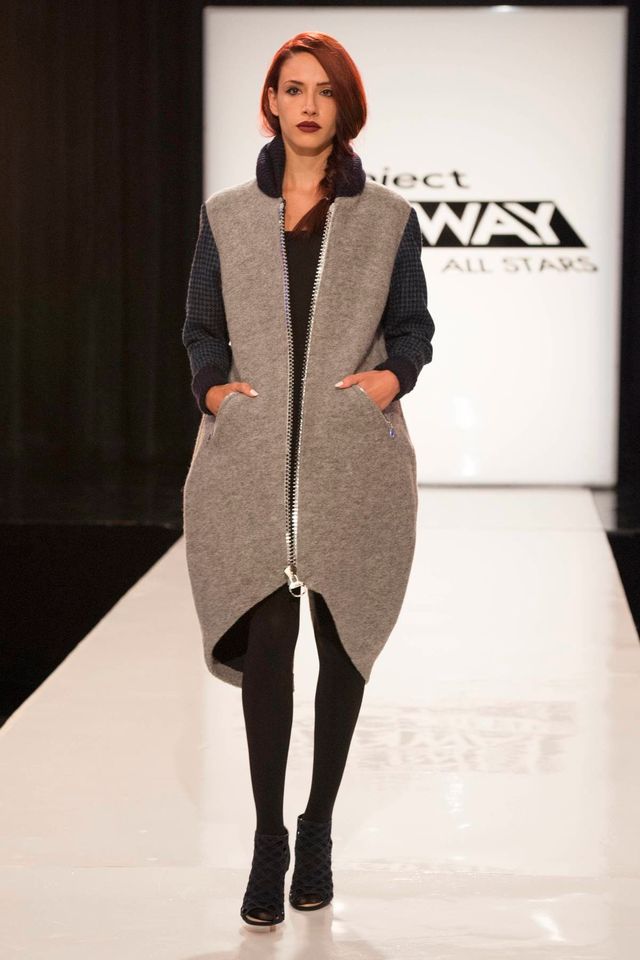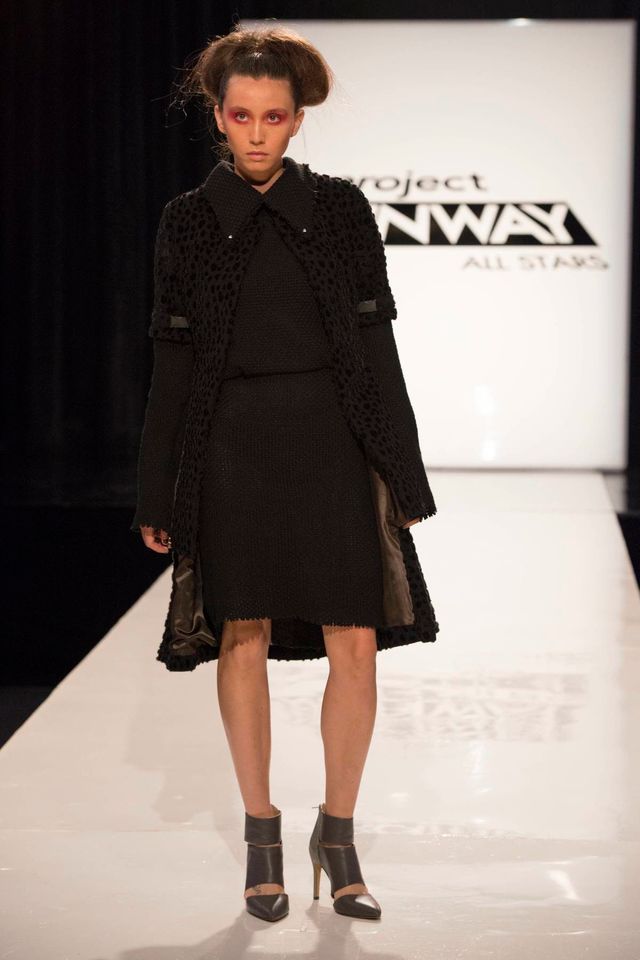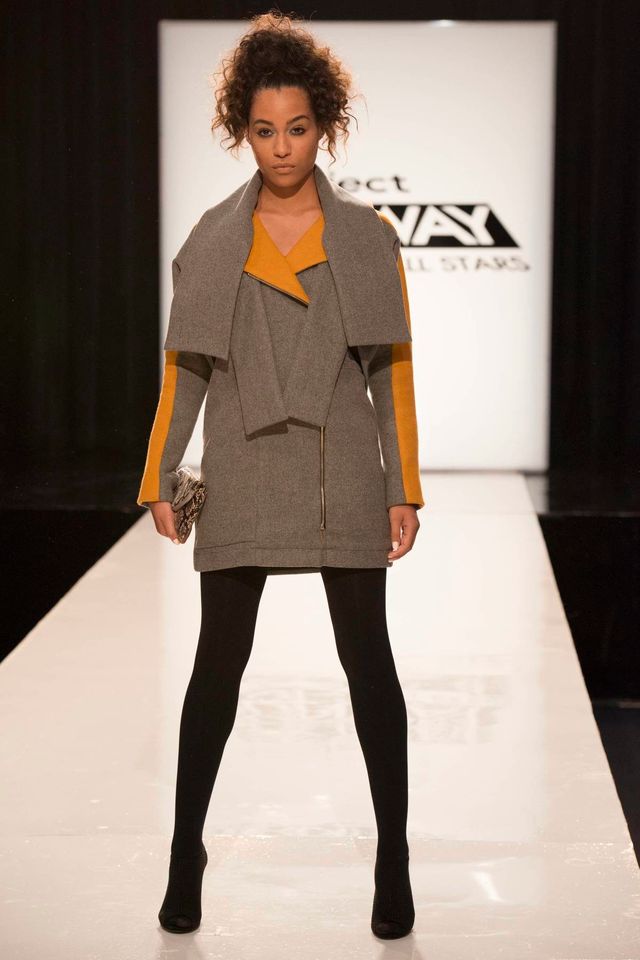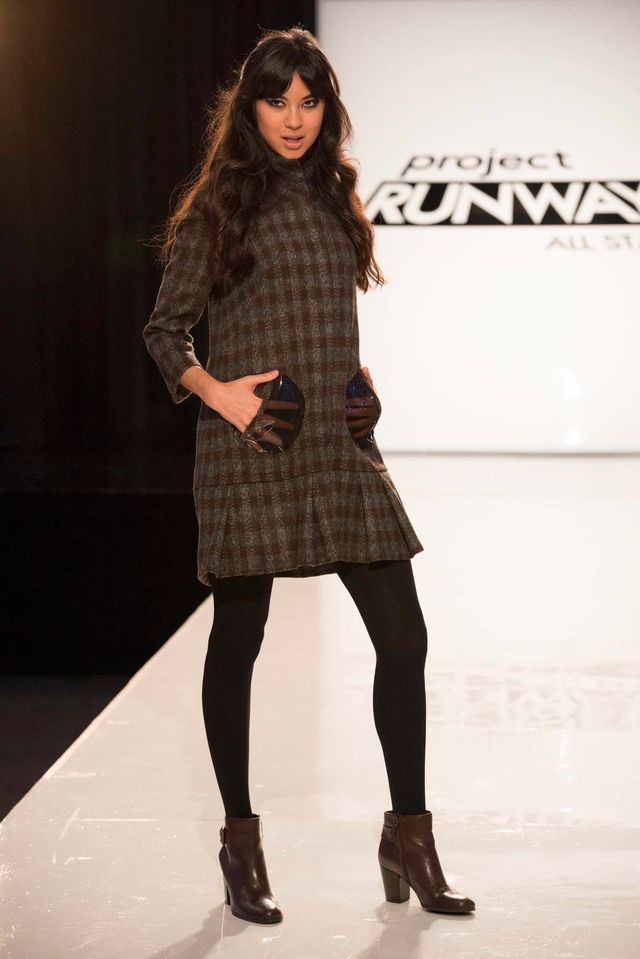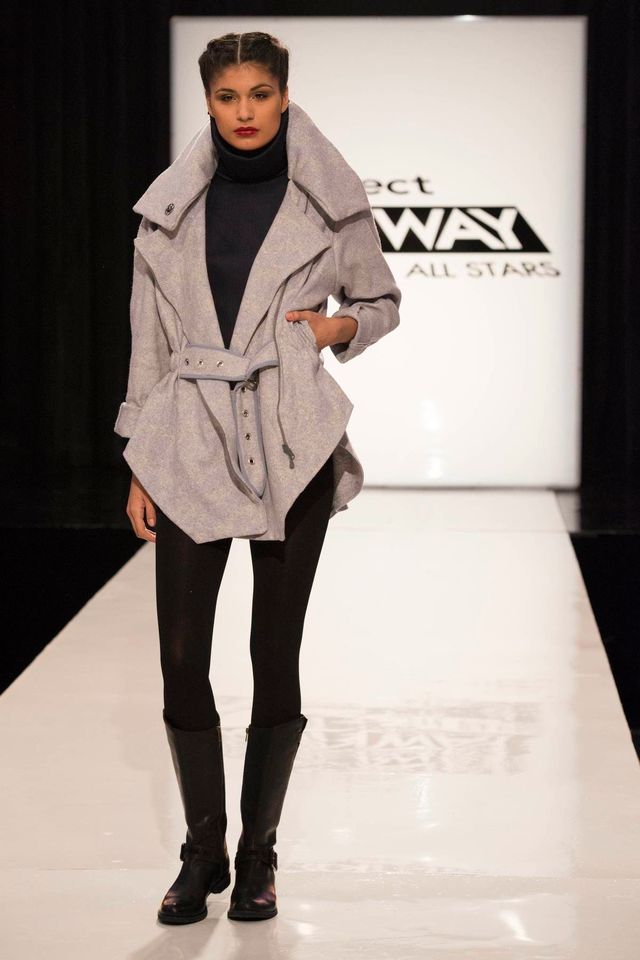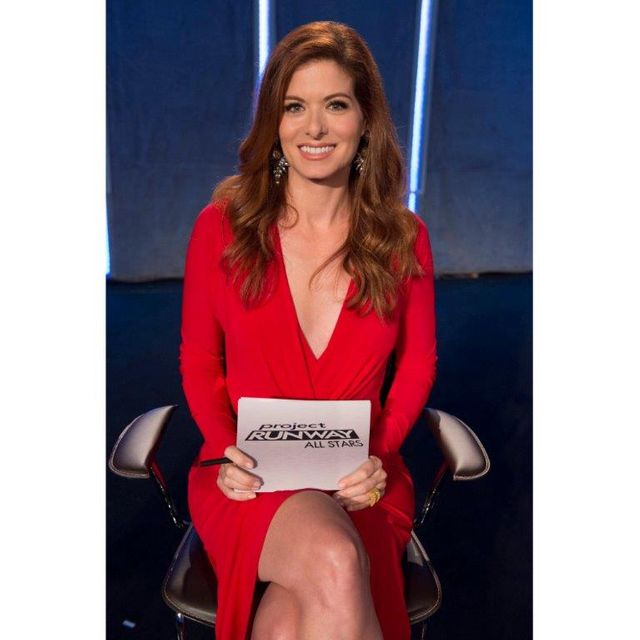 Actress Debra Messing was one of this week's guest judges.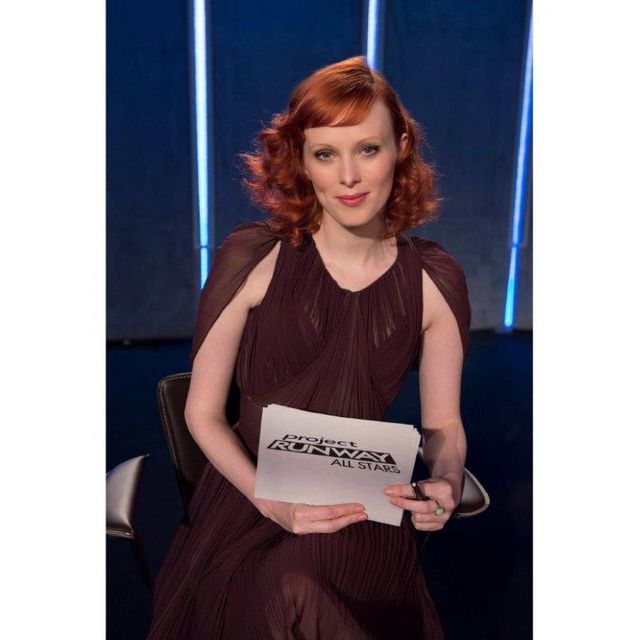 Supermodel and singer Karen Elson also helped judge this week's runway show.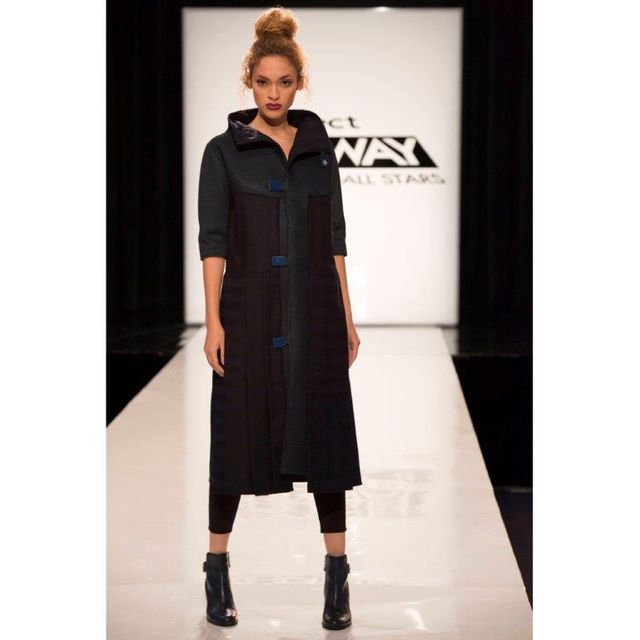 Fabio's winning coat design will be worn by Sarah Ferguson, the Duchess of York.