Project Runway All Stars Season 4, Episode 6: "Luck be a Lady"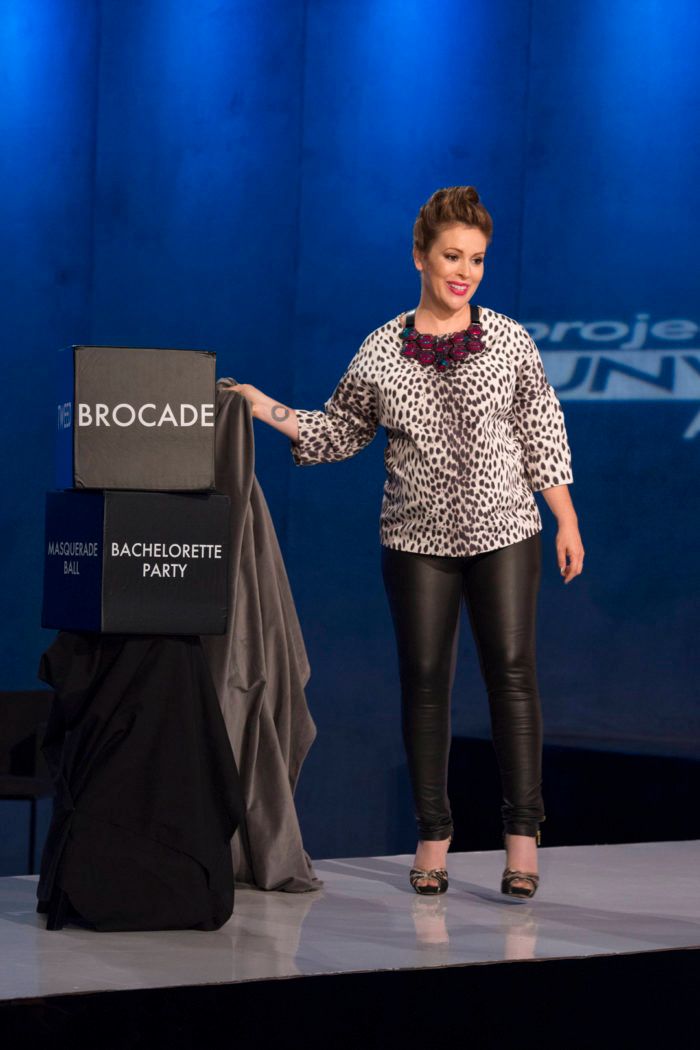 This week on All Stars, the designers were given the freedom to choose the fabric type and the event for which they will design their next look. At first, everyone was thrilled to hear the news, until they realized they would actually be using "fashion dice" to make their selections. Each die had a variety of fabrics such as velvet, denim, brocade, and silk, while the possible events included: a masquerade ball, Sunday brunch, a bachelorette party, a gallery opening, a music festival, and an awards ceremony. The runway was used as a gambling table so the designers could make their selections. $150 and one day were provided for this challenge, and the winning look will be worn by Alyssa Milano in Marie Claire magazine.
After a three-week hiatus, Georgina Chapman returned to the show just in time to sit alongside this week's guest judge and designer Michael Bastian. This week's top critiques were given to Helen, Michelle, and Sonjia. The judges liked Helen's unexpected use of color, but thought she needed to further edit her design. Georgina thought Michelle's outfit was smart and original. But, most importantly, Michelle managed to combine not-so-flattering colors in a way that made them look beautiful. Finally, Sonjia's dress was an instant success as it perfectly captured her fabric and destination selections.
Justin, Gunnar, and Fabio were in the bottom. As Isaac pointed out, Justin was dealt the easiest hand with silk fabric and a gallery opening. Yet, his run-of-the-mill dress had odd proportions and a matronly aesthetic. Gunnar's dress was similarly criticized for being inexpensive and unflattering. Last, but not least, the judges thought Fabio's dress was too simple; the color denim he chose was horrendous; and his choice of styling was questionable. In the end, Gunnar was sent home and Sonjia was the winner.
On to the designs…
The top:
Sonjia's winning design (brocade; bachelorette party):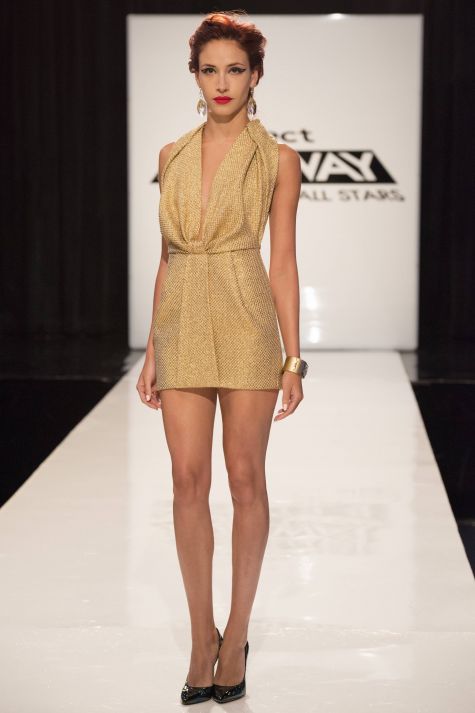 Helen's design (brocade; awards ceremony):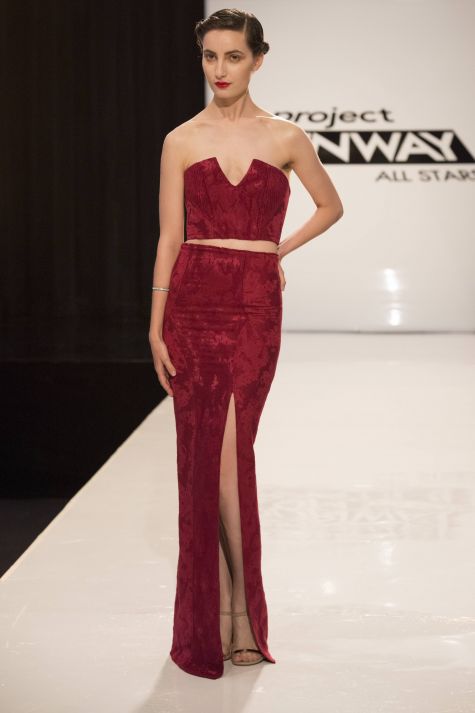 Michelle's design (lace; gallery opening):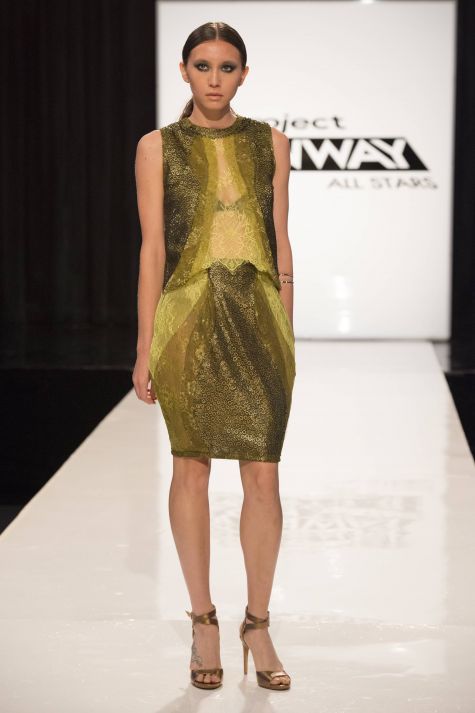 The bottom:
Gunnar's losing design (brocade; masquerade ball):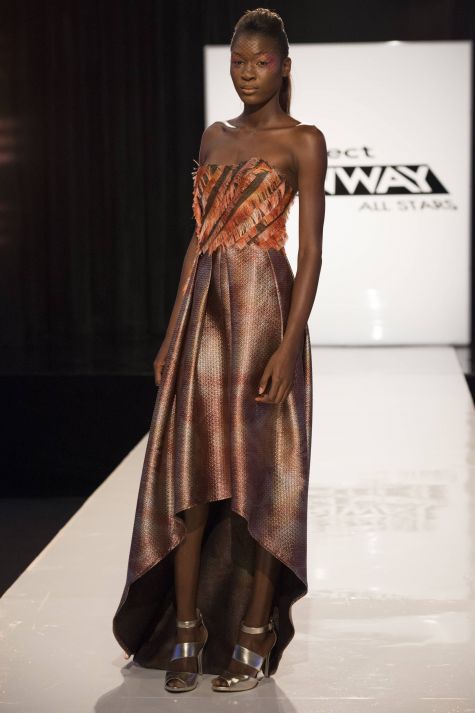 Fabio's design (denim; masquerade ball):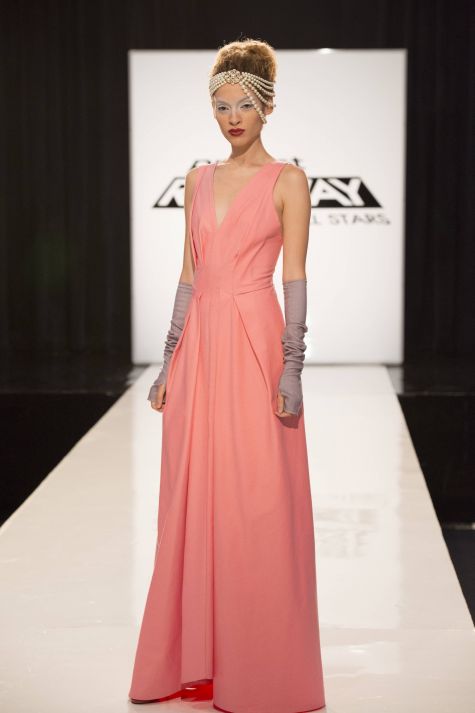 Justin's design (silk; gallery opening):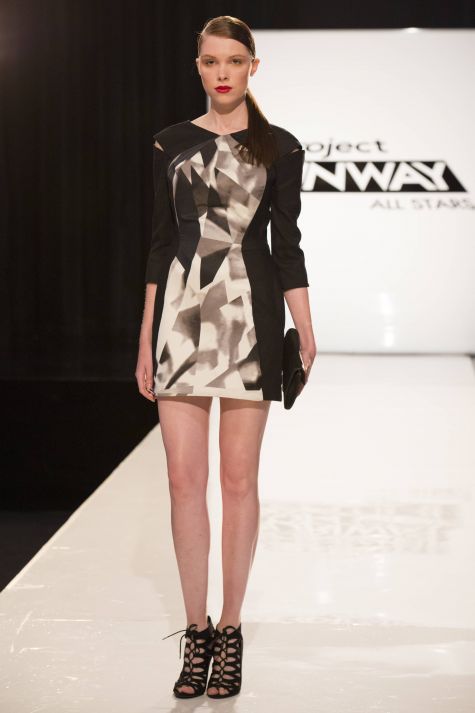 The rest of the looks:
Samantha's design (brocade; awards ceremony):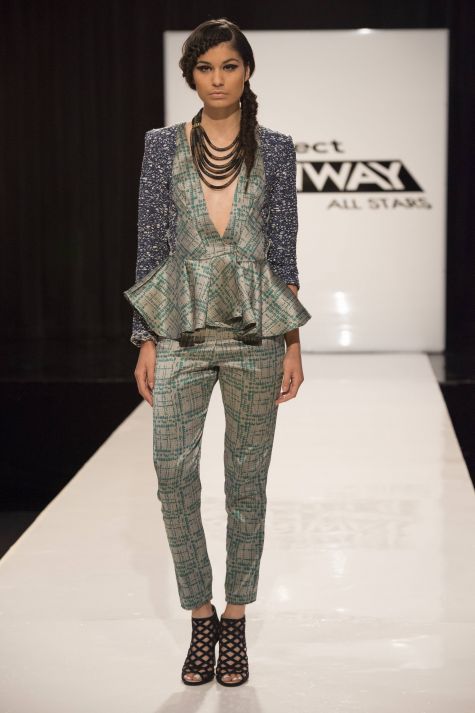 Jay's design (denim; Sunday brunch):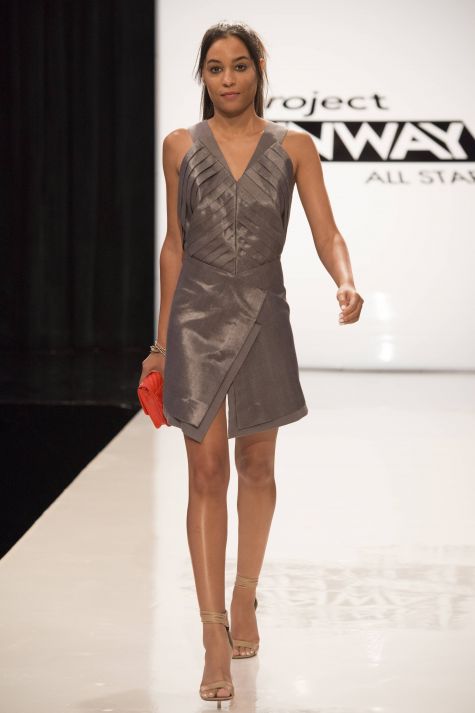 Dmitry's design (velvet; gallery opening):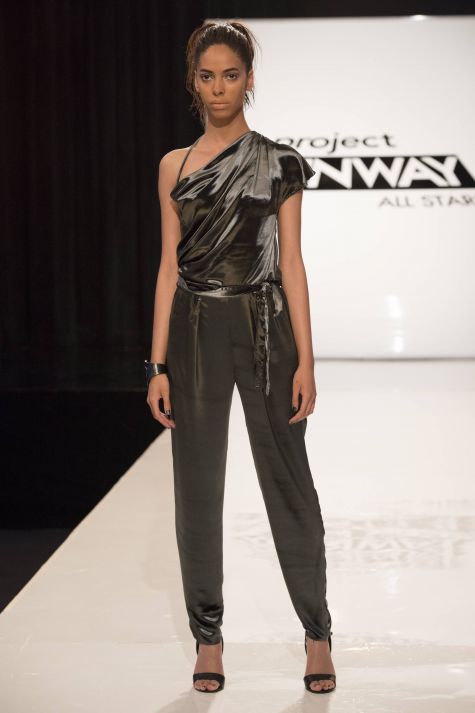 I personally was not a fan of Michelle's look and was surprised it received so much positive feedback. Besides the fact that I don't know anyone who would wear her design, I really couldn't stand the color. I was relieved that Fabio remains in the competition, however, since he was in the bottom two. It would've been such a shame for him to be last week's winner and this week's eliminated designer.
What did you think of this week's fashion gamble? Which two options would you have wanted to end up with? Did you dislike Gunnar's design as much as the judges? Please share your thoughts below!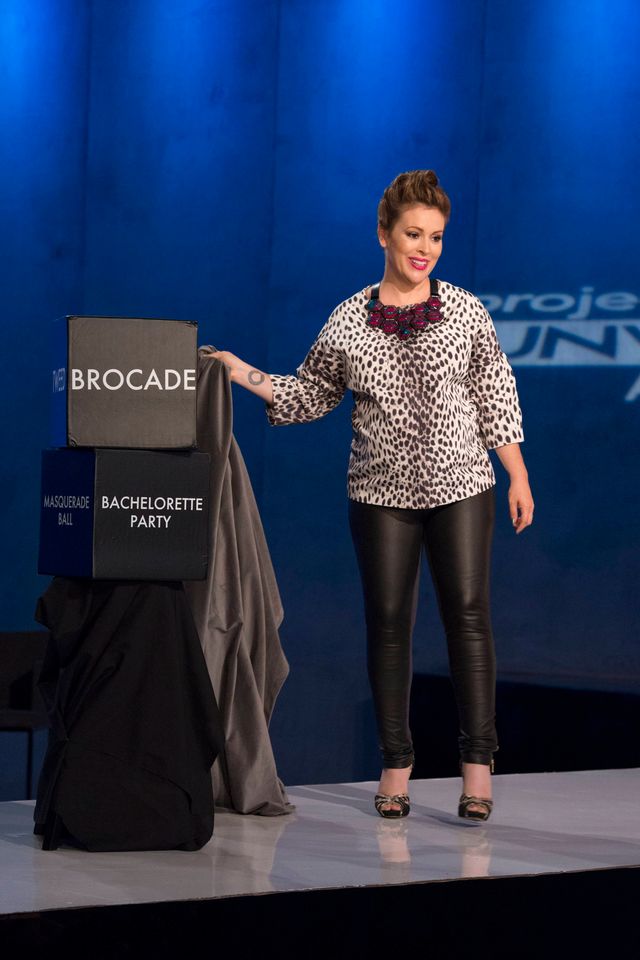 Alyssa Milano reveals this week's challenge.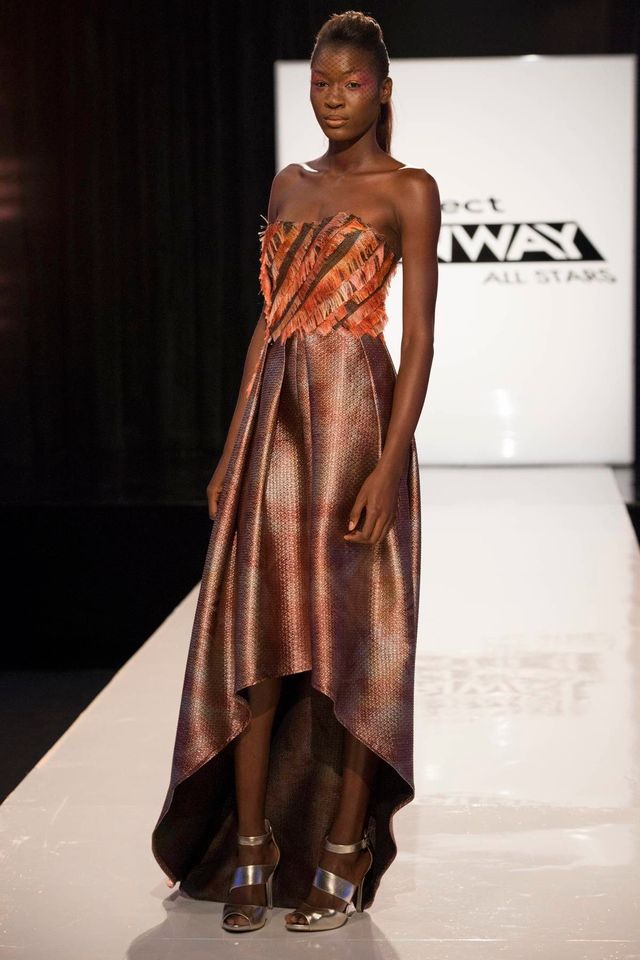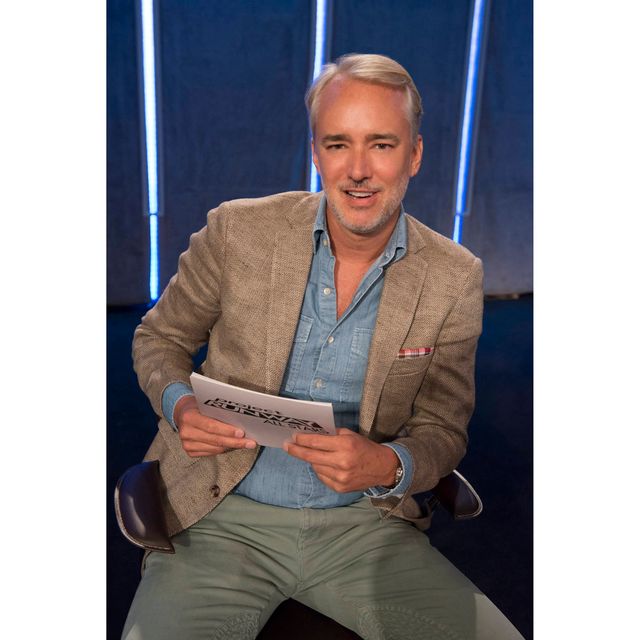 Designer and CFDA-award winner Michael Bastian guest judges on this week's episode.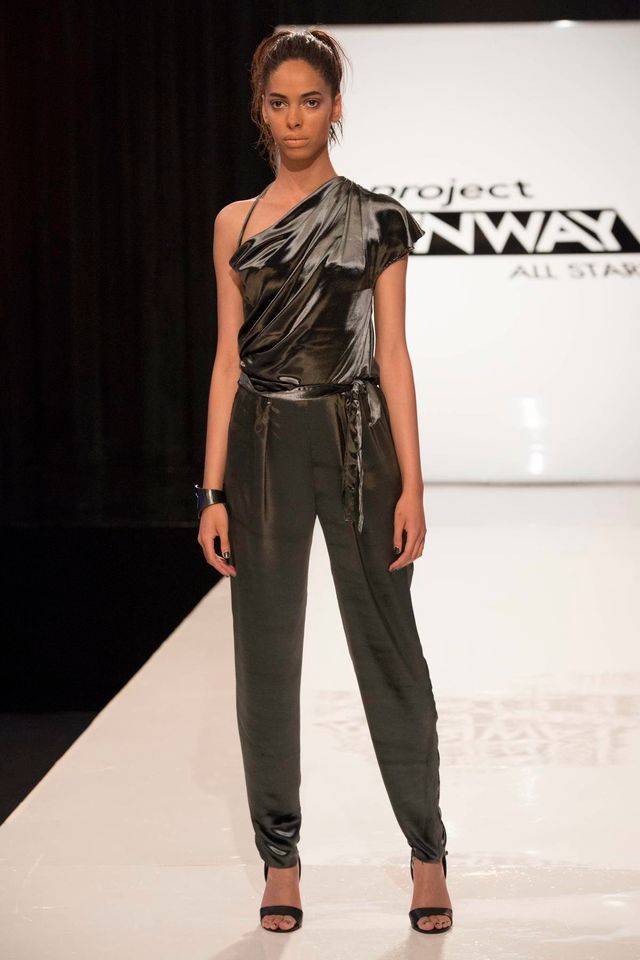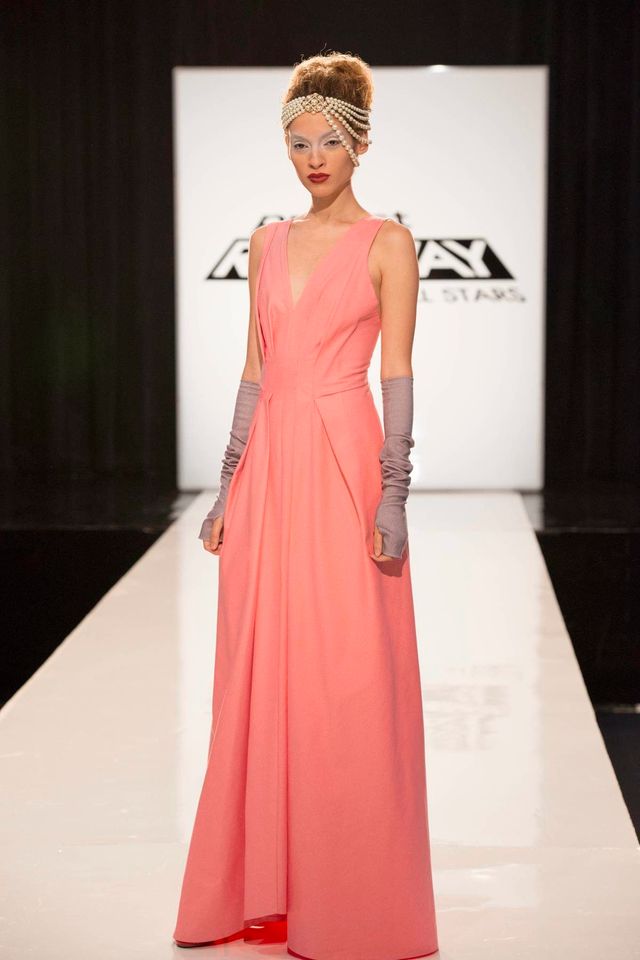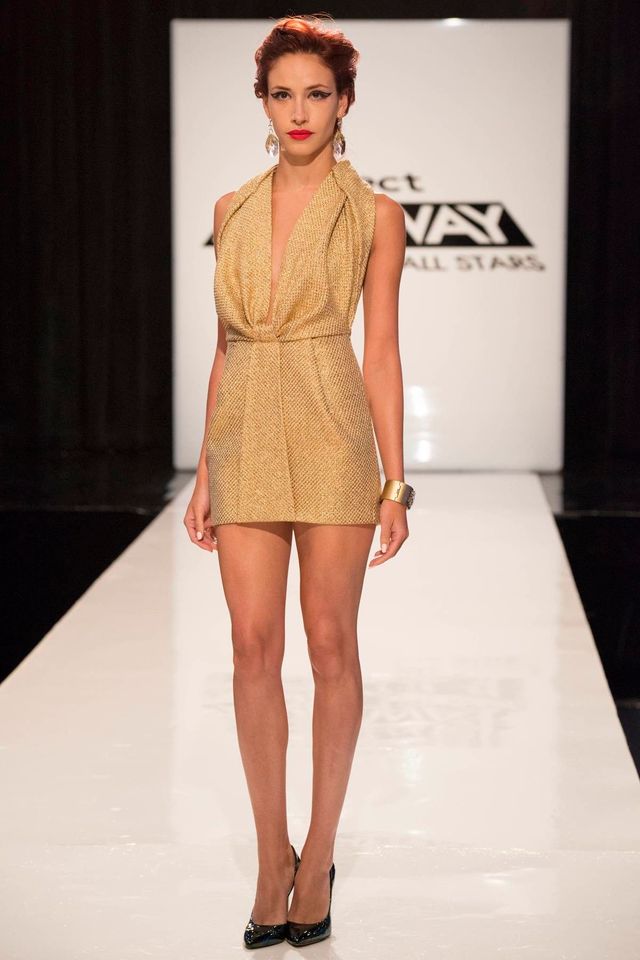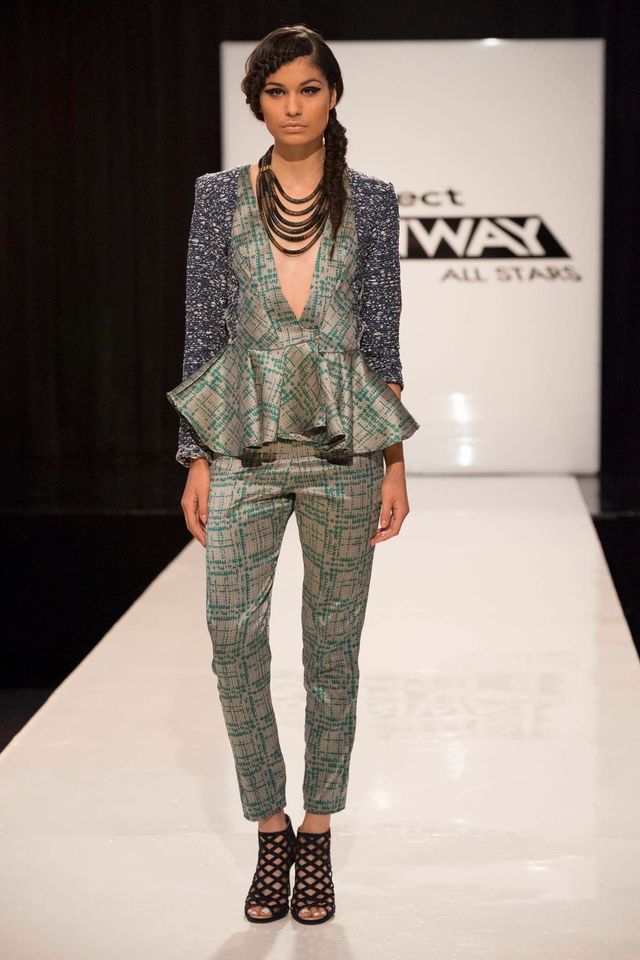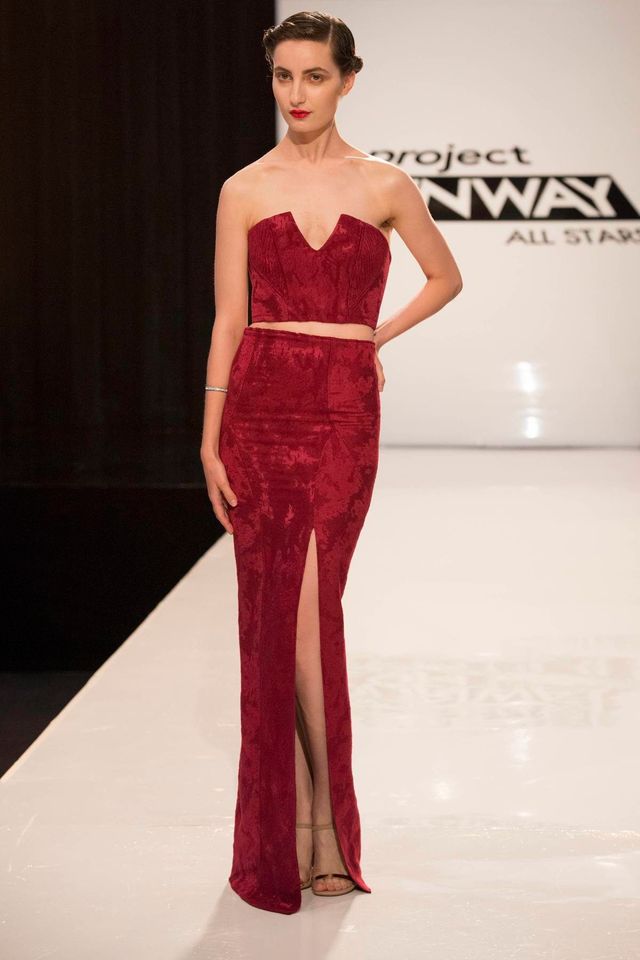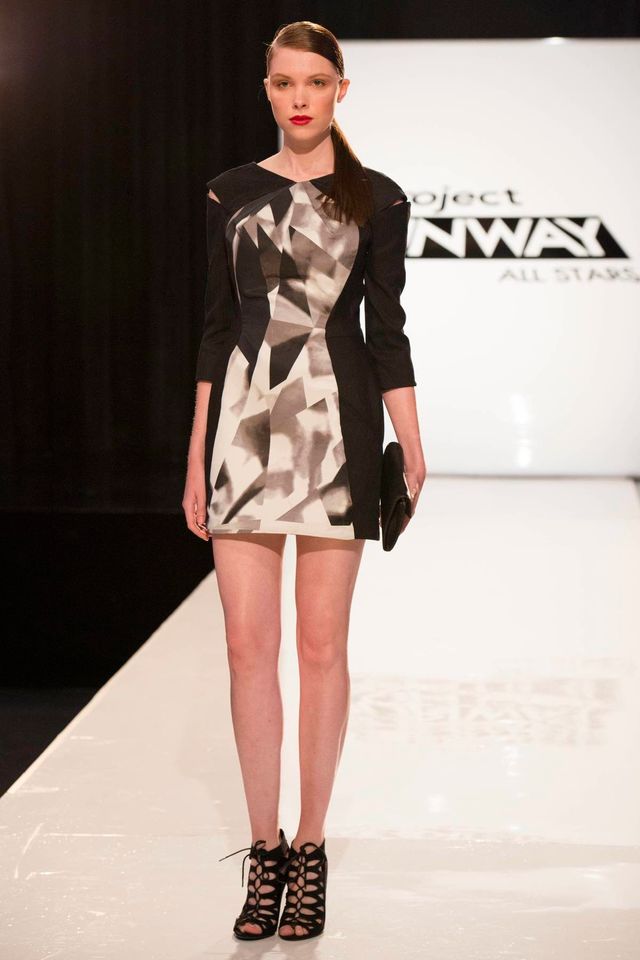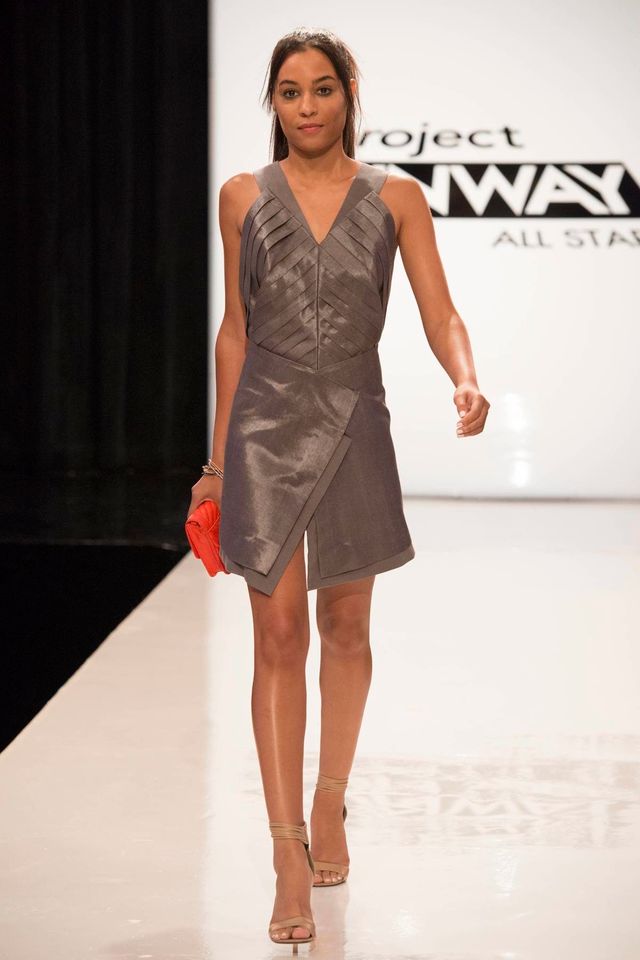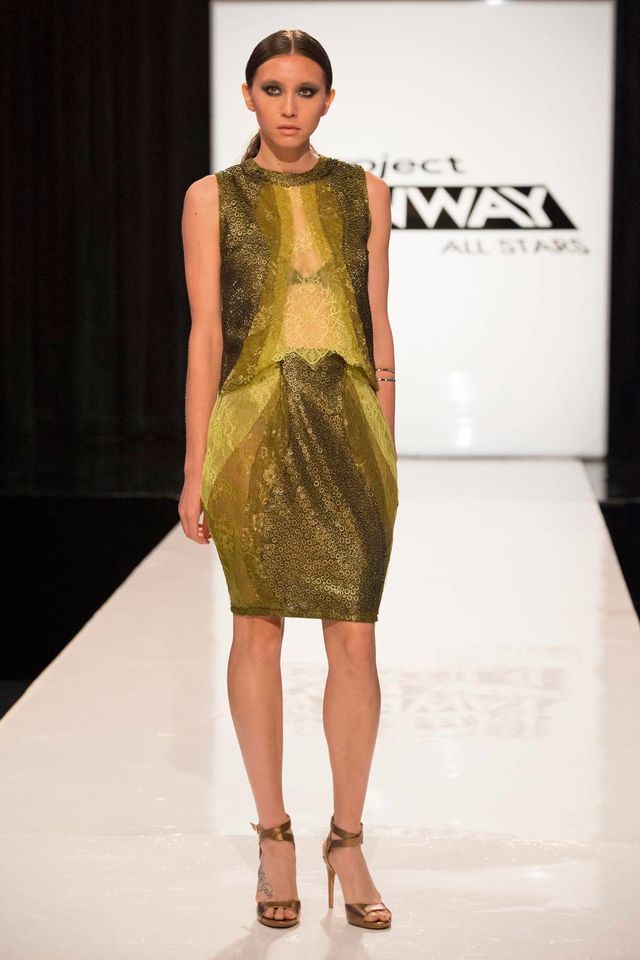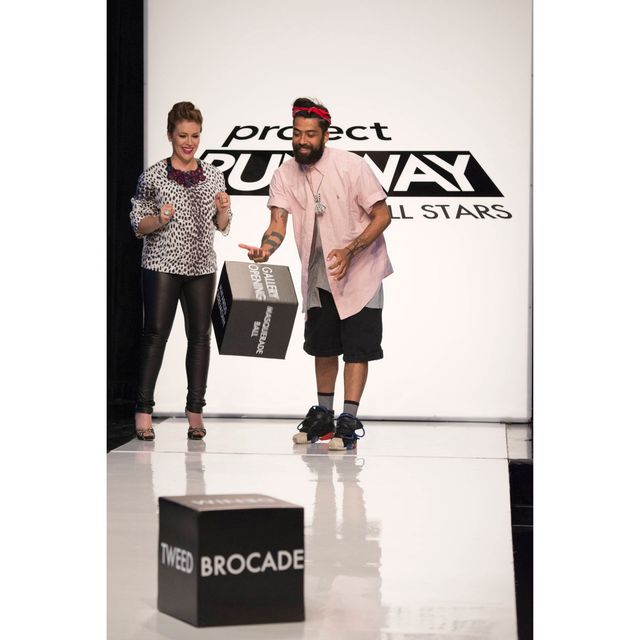 Fabio is the first designer to bet his luck and determine his fabric type and destination.