Project Runway: Threads – Episode 7, "CoverLook"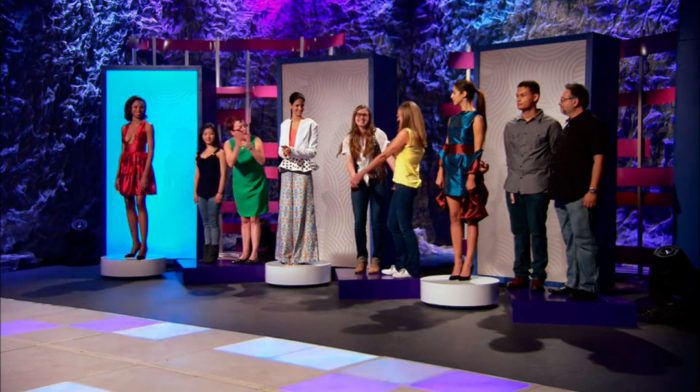 PROJECT RUNWAY: THREADS, "COVERLOOK"
On the latest episode of Project Runway: Threads, three new designers were introduced: Alex, Molly, and Julia. One of these lucky designers was chosen to win a prize package worth over $25,000.
ALEX
Alex, 16, is a self-proclaimed perfectionist and likes to incorporate Russian military themes into his designs. He also likes to make people feel confident and loves the use of functionality. Alex's dream is to become the next Michael Kors. For his assistant, Alex brought along his dad who is a former film art director and architect.
JULIA
Julia, 15, has a fun and flirty sense of style and loves mixing patterns. She describes her style as youthful sophistication and is already selling her own line of yoga pants in stores. Julia chose her mom as her assistant who has strong sewing skills and is very competitive.
MOLLY
Molly, 16, loves to design Asian-inspired, clean and sophisticated looks. She has previously attended classes at the Fashion Institute of Technology in New York and someday dreams of designing for Broadway and owning her own fashion store. Molly's assistant is her mom.
THE FIRST CHALLENGE
Host, Vanessa Simmons, and judge, Ingrid Nilson, start the show with the judging of the "Show Us Your Style" challenge where the three designers created a garment at home to show off their designer style.
For this challenge, Alex designed a confident, functional coat and dress ensemble with iridescent fabrics. When the coat is removed, a completely different feel is achieved with the dress alone. Ingrid loved the element of surprise that resulted, but thought the fabric choice was too mature.
Julia created a jacket with a grommet-embellished peplum. Underneath she featured a top and pants combination using two different patterns, which Vanessa thought worked fabulously along with the embroidery on the back of the shirt. Although the patterns were carefully chosen, Ingrid wants Julia to think more simplistically and focus on one pattern rather than many.
Finally, Molly's ensemble consisted of a red-carpet-style dress using bold color and a plunging neckline. Vanessa loved how Molly used red as a statement color, but both judges thought the plunging neckline was too much.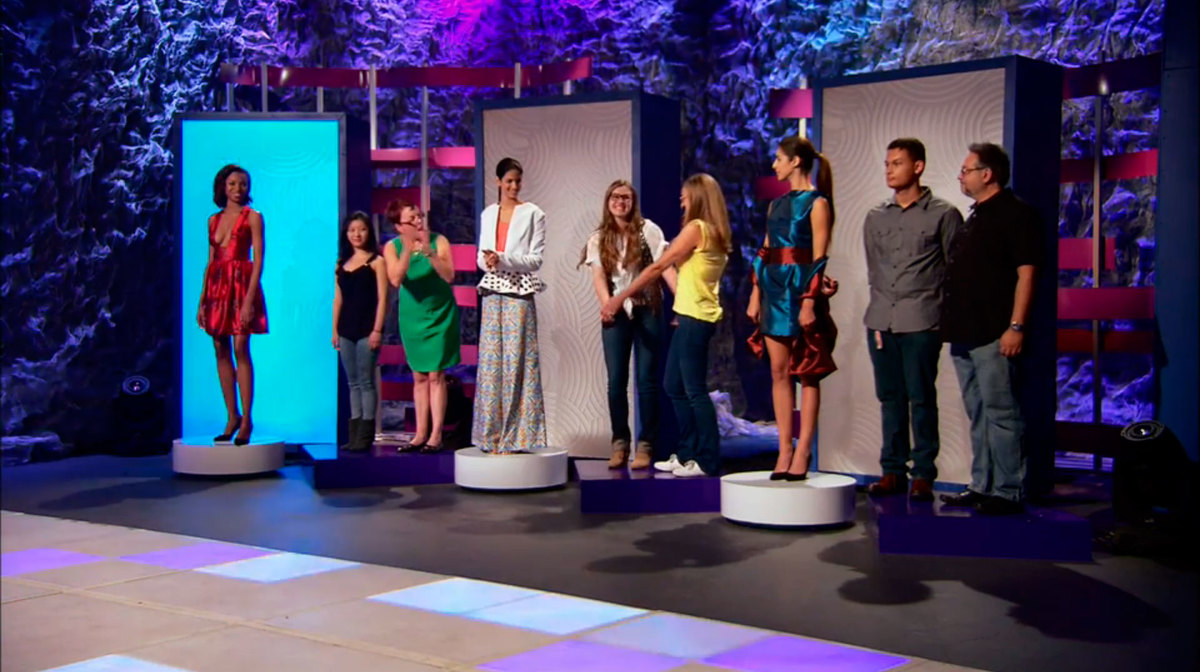 In the end, the judges chose Julia, as the winner of the "Show Us Your Style" challenge.click to enlarge 
THE NEXT CHALLENGE
For the next challenge the designers were asked to create a cover-worthy look for Seventeen magazine. As winner of the "Show Us Your Style" challenge, Julia received an advantage over the other two designers for this challenge. She received two "stop" signs and using the signs, she could force a competitor to stop working (at the time of her choice) for 30 minutes.
Just as the designers were becoming comfortable and on track with their projects, a surprise twist was annouced. They had to create a second design with numerous specific materials. This design began as a plain white dress that had to incorporate purple dye, black fringe, sequins, blue satin fabric, and a drawstring.
THE SECOND DAY
On the second day, the designers were introduced with yet another task to complete prior to their runway show. The new task was called "Be the Boss," and each designer had to direct a photo shoot and create a magazine cover using their first design. They had ten minutes to give directions to the models.
When time was up, the designers had to conclude their efforts.  Judges included Christian Siriano, Ingrid Nilson, and guest judge Gina Kelly, who is the fashion director for Seventeen magazine. The winner of this week's episode will receive $10,000 to Joann Fabrics and Crafts store, a prestigious scholarship for a summer program at the Fashion Institute of Design and Merchandising, a complete home sewing and embroidery studio from Brother. In addition, their design will appear in Seventeen magazine, and they will travel to New York City to see Seventeen magazine's offices.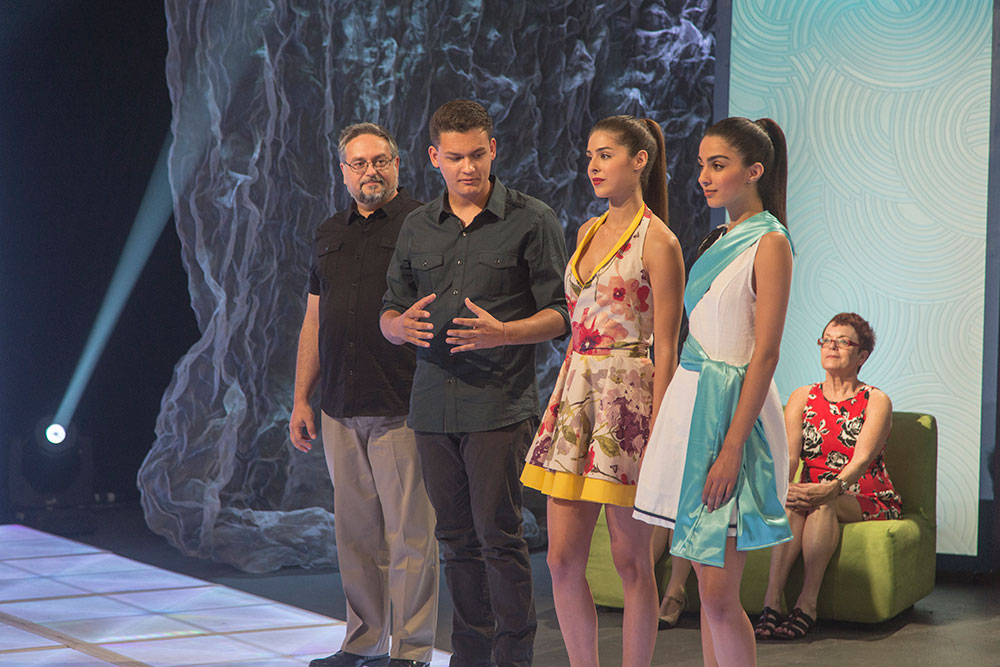 Alex's first look and surprise challenge.click to enlarge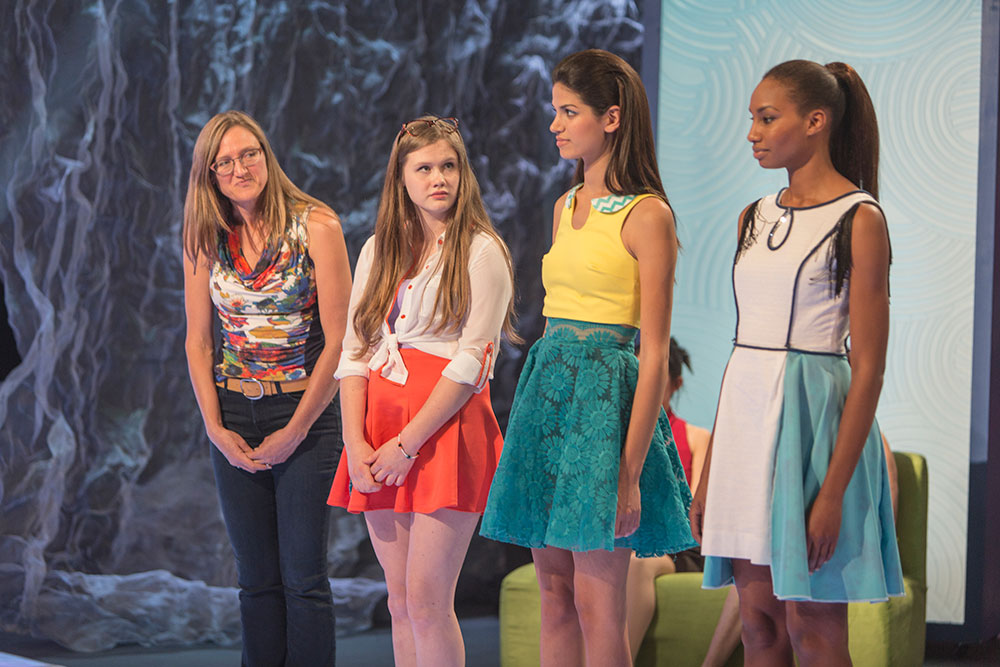 Julia's first look and surprise challenge.click to enlarge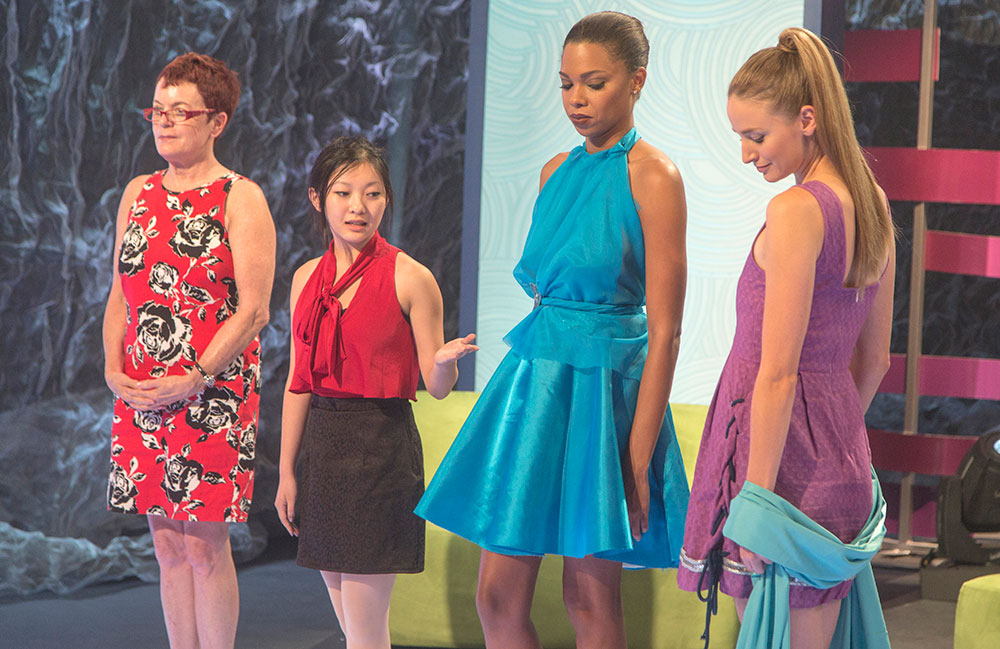 Molly's first look and surprise challenge.click to enlarge 
THE WINNER IS:
After the judges discussed all of the completed designs, they announced Julia as the winner of this episode of Project Runway: Threads. Congratulations, Julia! The judges thought her design was fresh and modern and Seventeen readers would love it.
Which outfit is your favorite and why? Do you agree with the judges final decision? We'd love to hear what you have to say. Please leave a comment below, and happy sewing!