Notions: Magnetic Wristband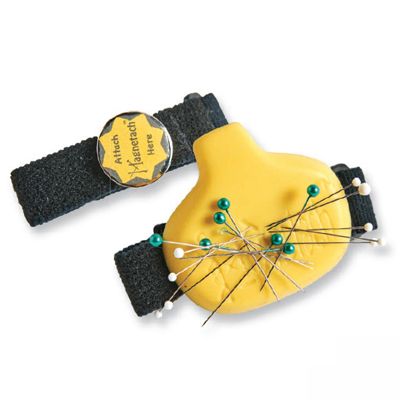 This was originally featured in the Notions department of Threads #177 (February/March 2015).
It's easy to lose track of pins while sewing, but with Magnetach by Bonus Hand, you'll never have that problem again. Wear the adjustable hook-and-loop tape wristband with the attachable magnet to keep pins, needles, safety pins, and paper clips at hand. When you're done sewing, remove the magnet and run it over your workspace to collect stray metal tools in seconds.
Not only will Magnetach help you stay organized, you'll no longer have to worry about stepping on stray pins or needles in the sewing room. (Bonus-Hand.com; $19.99)