Web Extra: Additional Downton Abbey Costumes

In Threads #177, the article "Designs of Downton Abbey," Assistant Editor Dana Finkle focuses on the show's magnificent costumes on display at the Winterthur Museum in Wilmington, Delaware, from March 1, 2014 through January 4, 2015. Here's a look at additional garments worn by the upstairs and downstairs workers, which were featured in the exhibition.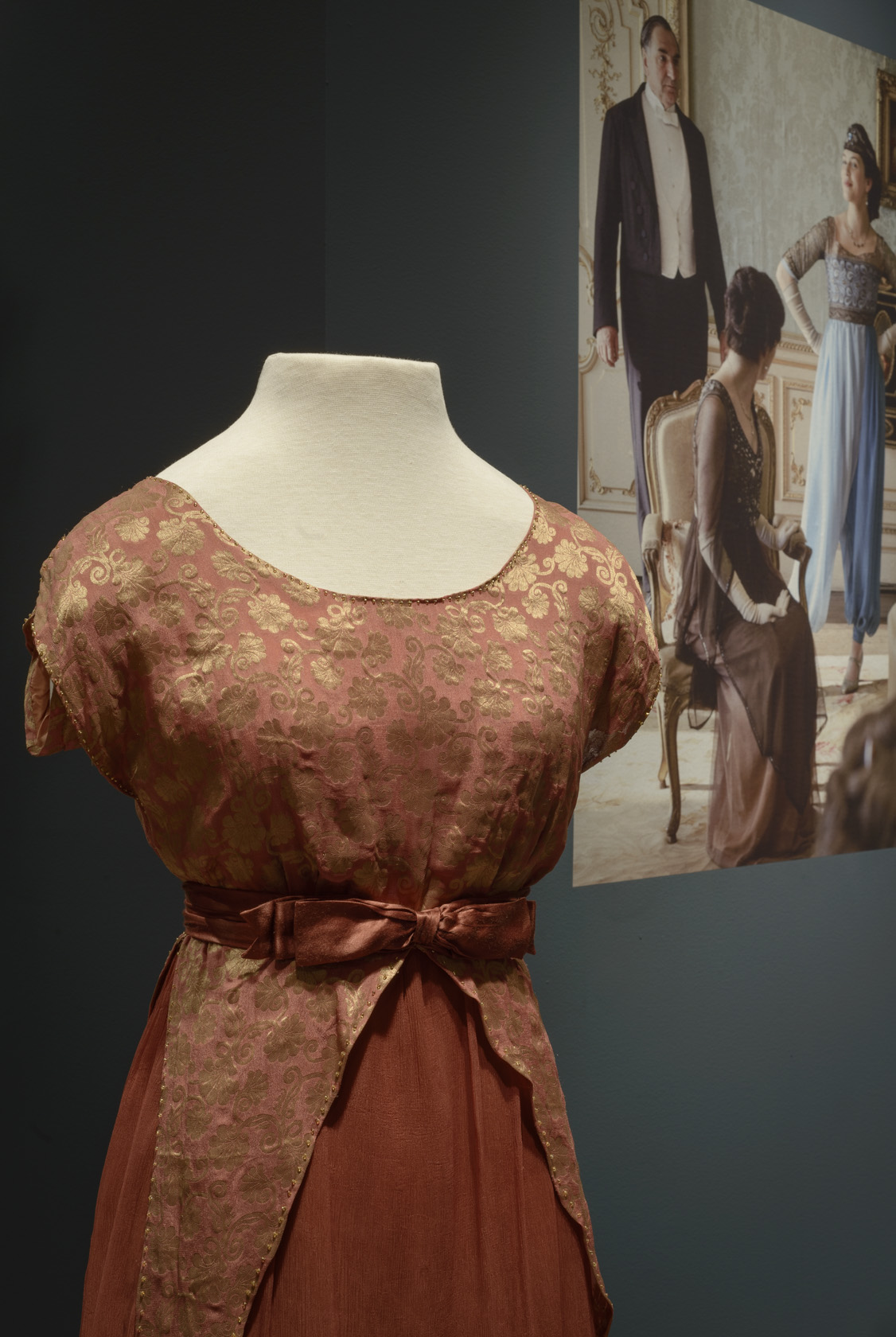 This evening gown, worn by the character Lady Edith Crawley in Season 1, reflects the middle child's conservative personality.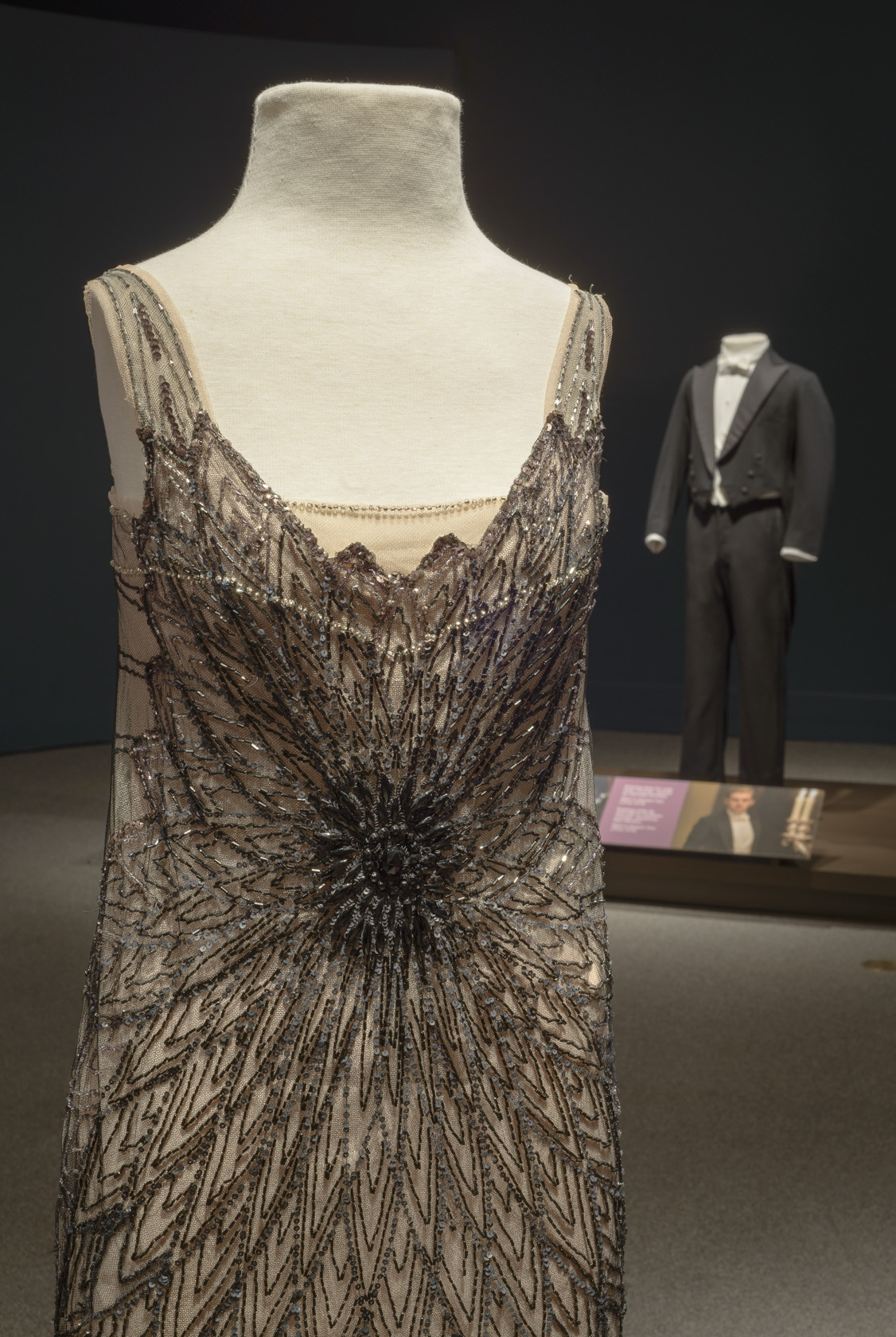 Lady Mary Crawley's evening dress from Season 2 is more in tune with the eldest daughter's traditional personality.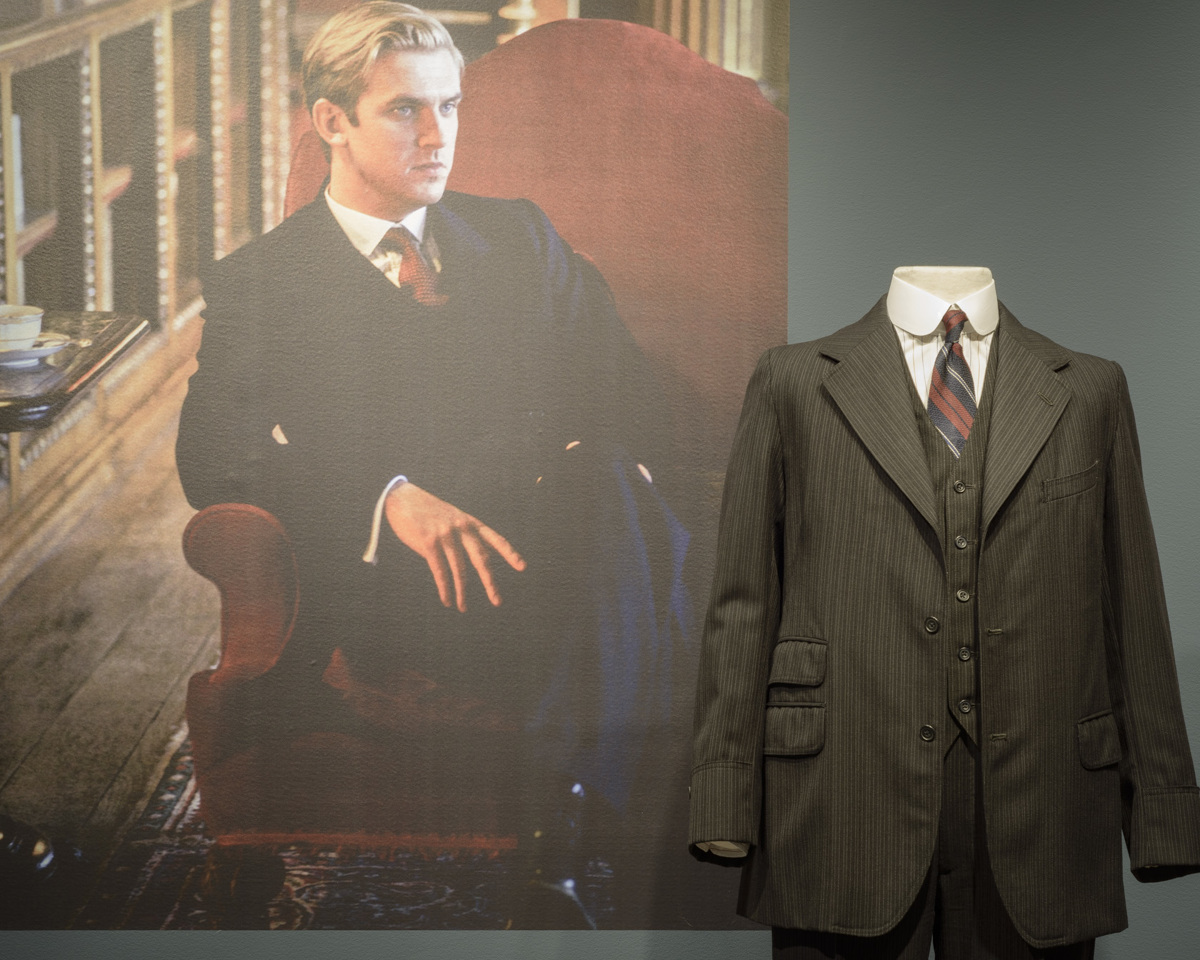 Pinstripe suits, such as this one worn by Matthew Crawley in Season 3, were commonplace in Great Britain at the turn of the 20th century.
Courtesy, Winterthur. Photography by James Schneck
Courtesy, Winterthur. Photography by James Schnec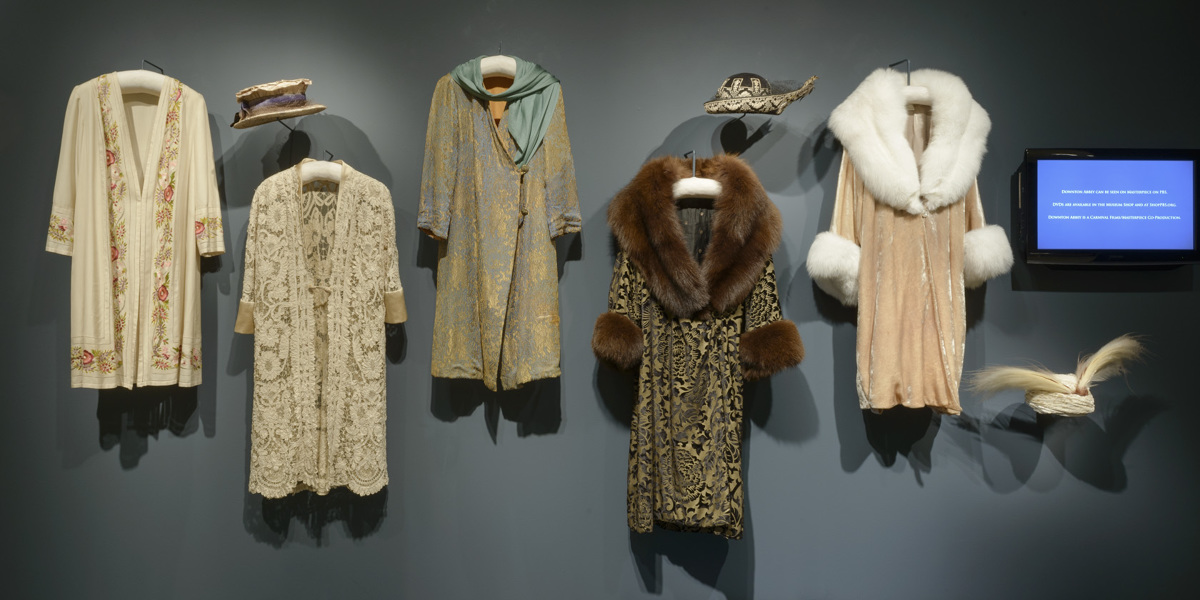 (From left to right) luxurious coats worn by these characters: Cora, Countess of Grantham, in Season 3; Violet, Dowager Countess of Grantham, in Seasons 1, 3, and 4; Lady Edith Crawley in Season 3; and (last two) Martha Levinson, Lady Grantham's mother, in Season 3.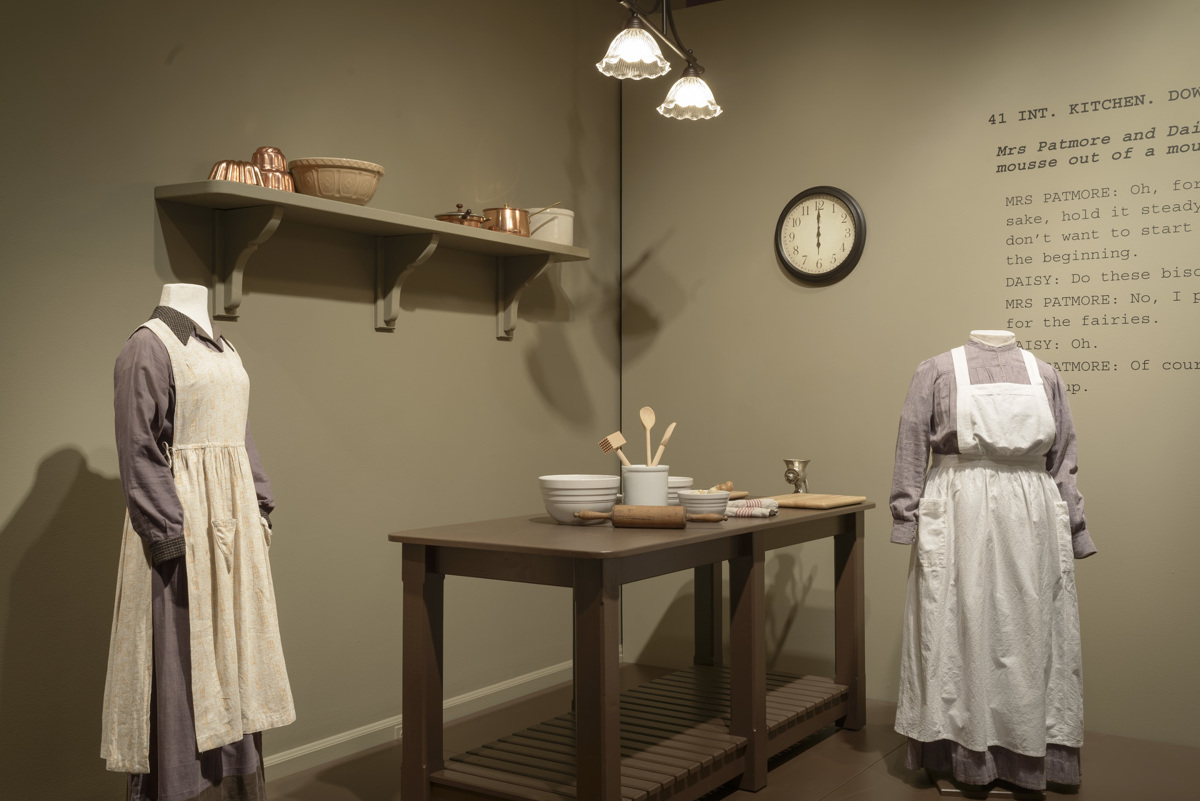 Above is kitchen maid Daisy Mason's dress and printed apron (left) beside cook Mrs. Patmore's dress and apron (right), both from Season 3.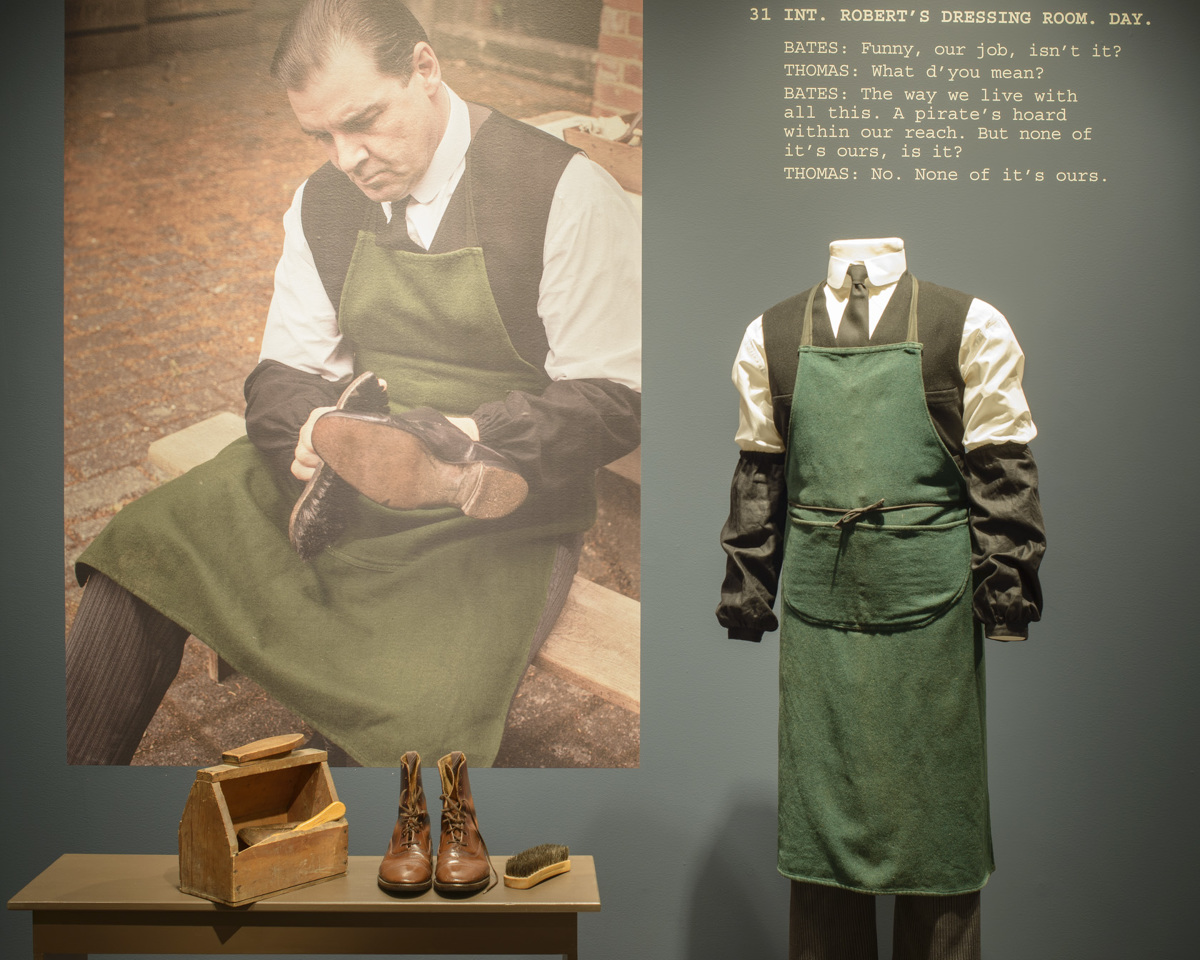 Work clothes, apron, and sleeve guards worn by John Bates, Lord Grantham's valet, in Season 1.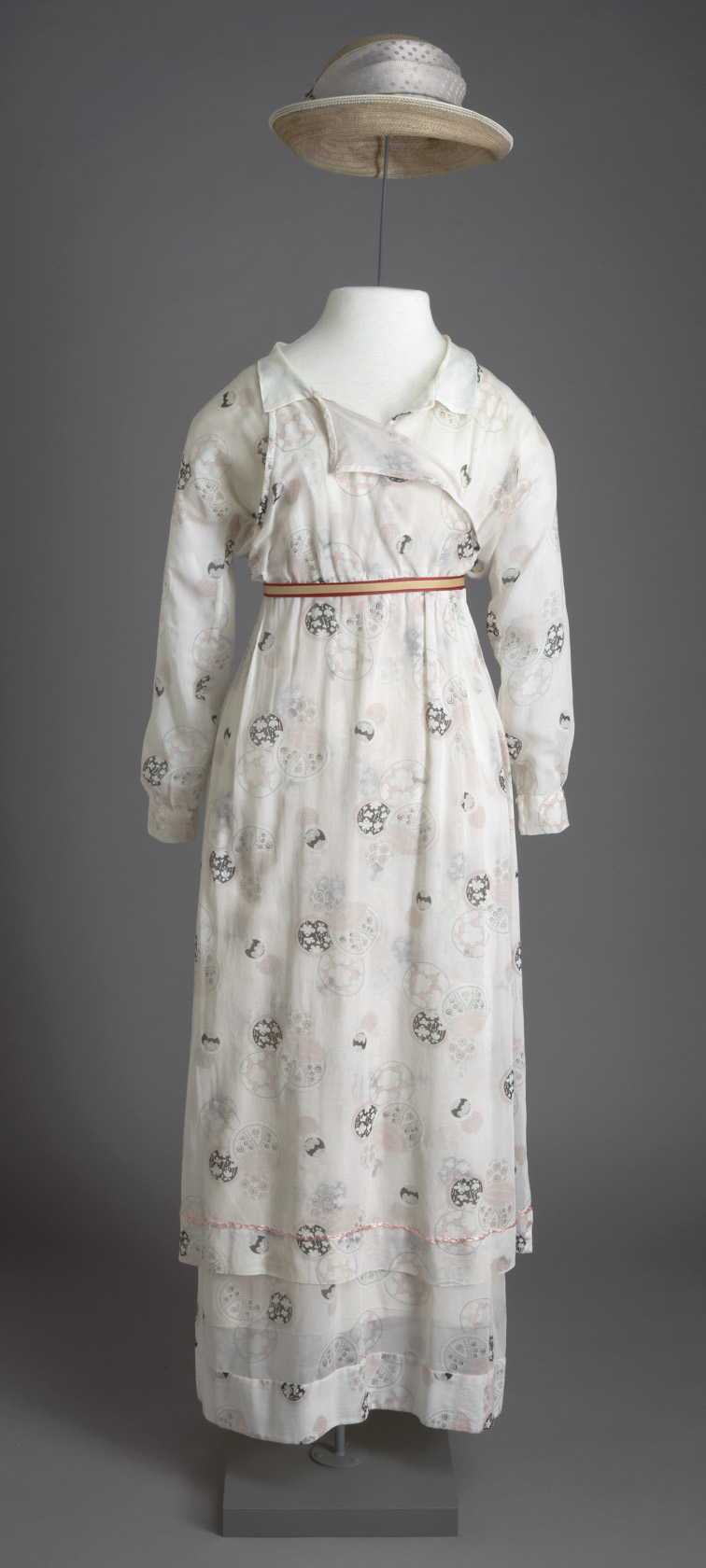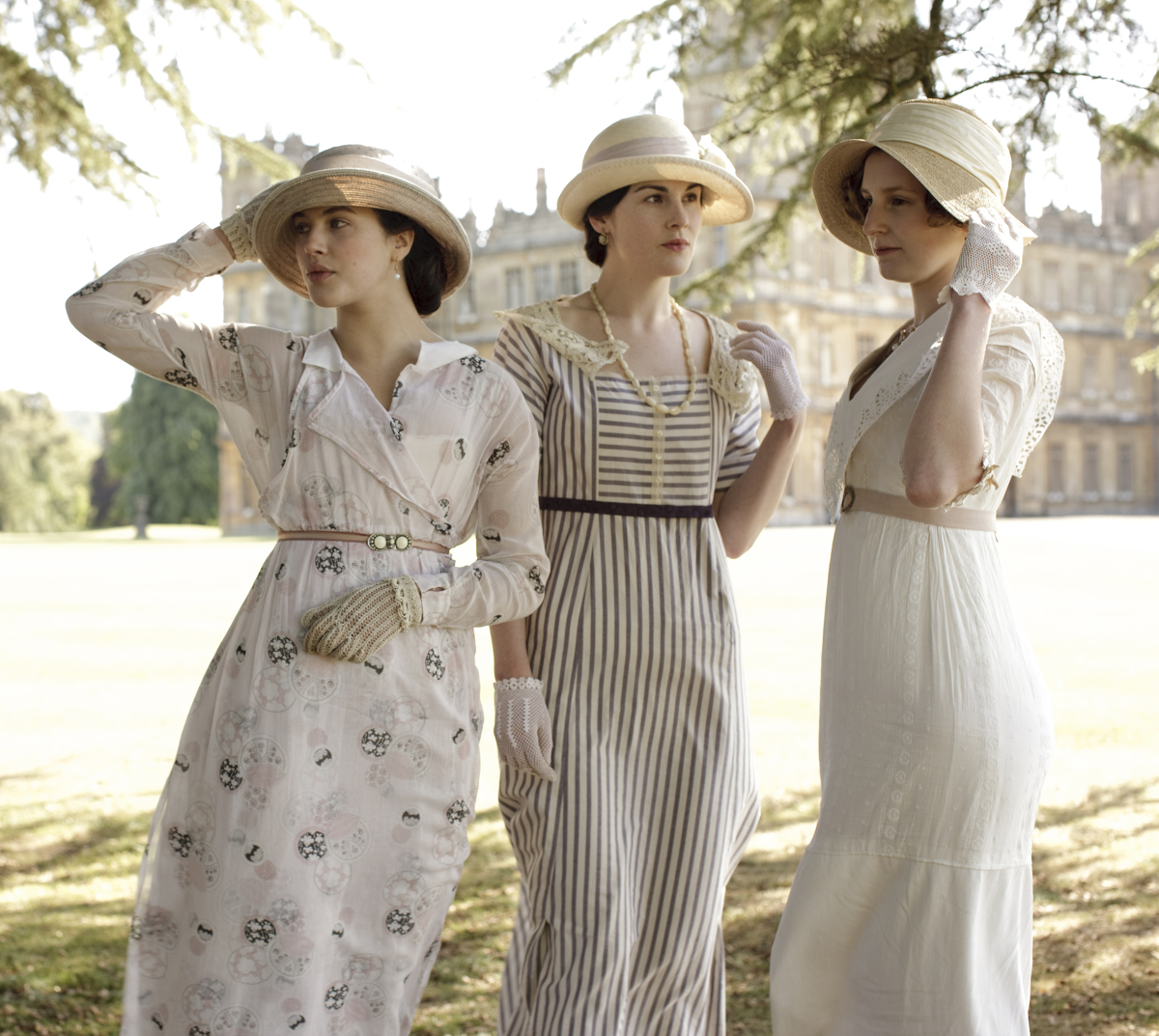 This summer dress, worn by Lady Sybil to the town's annual flower show in Season 1, was an authentic Edwardian-era piece.Click to enlarge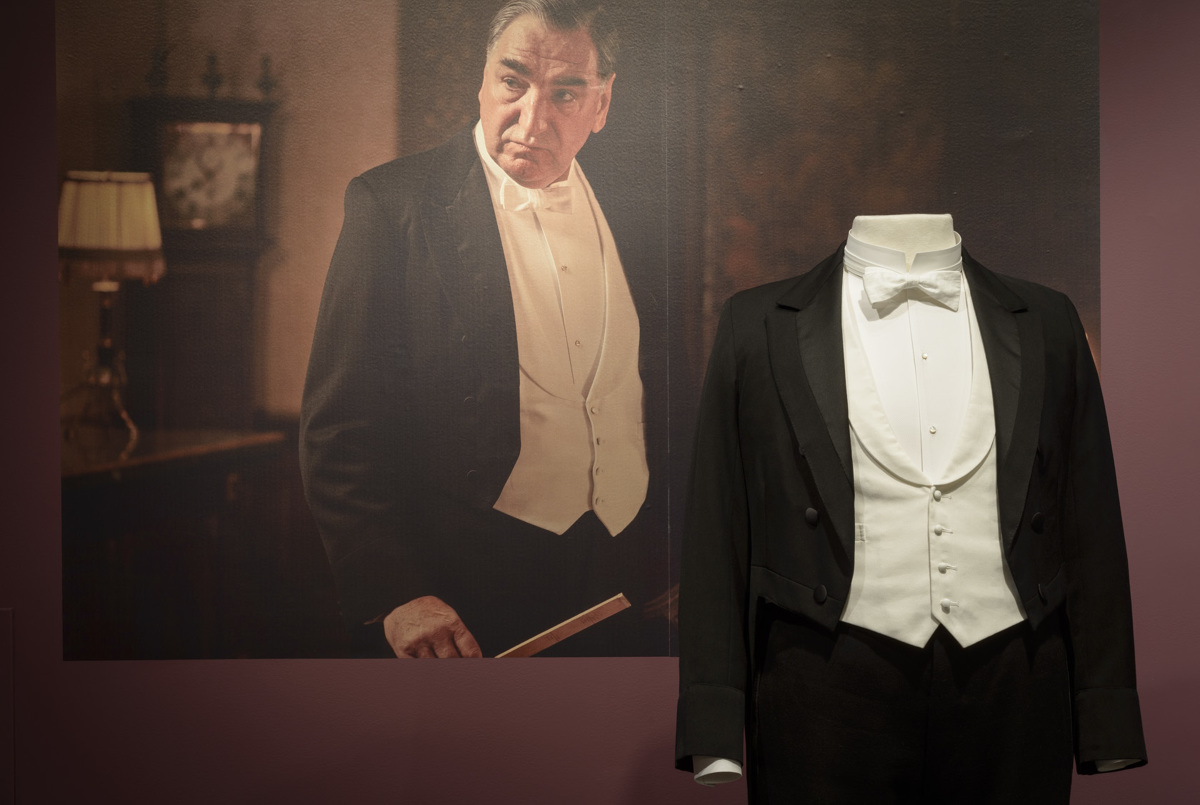 Above is butler Charles Carson's evening outfit, which consists of a black dinner jacket, a waistcoat, trousers, and a bow tie, all of which were worn in Seasons 1, 2, 3, and 4.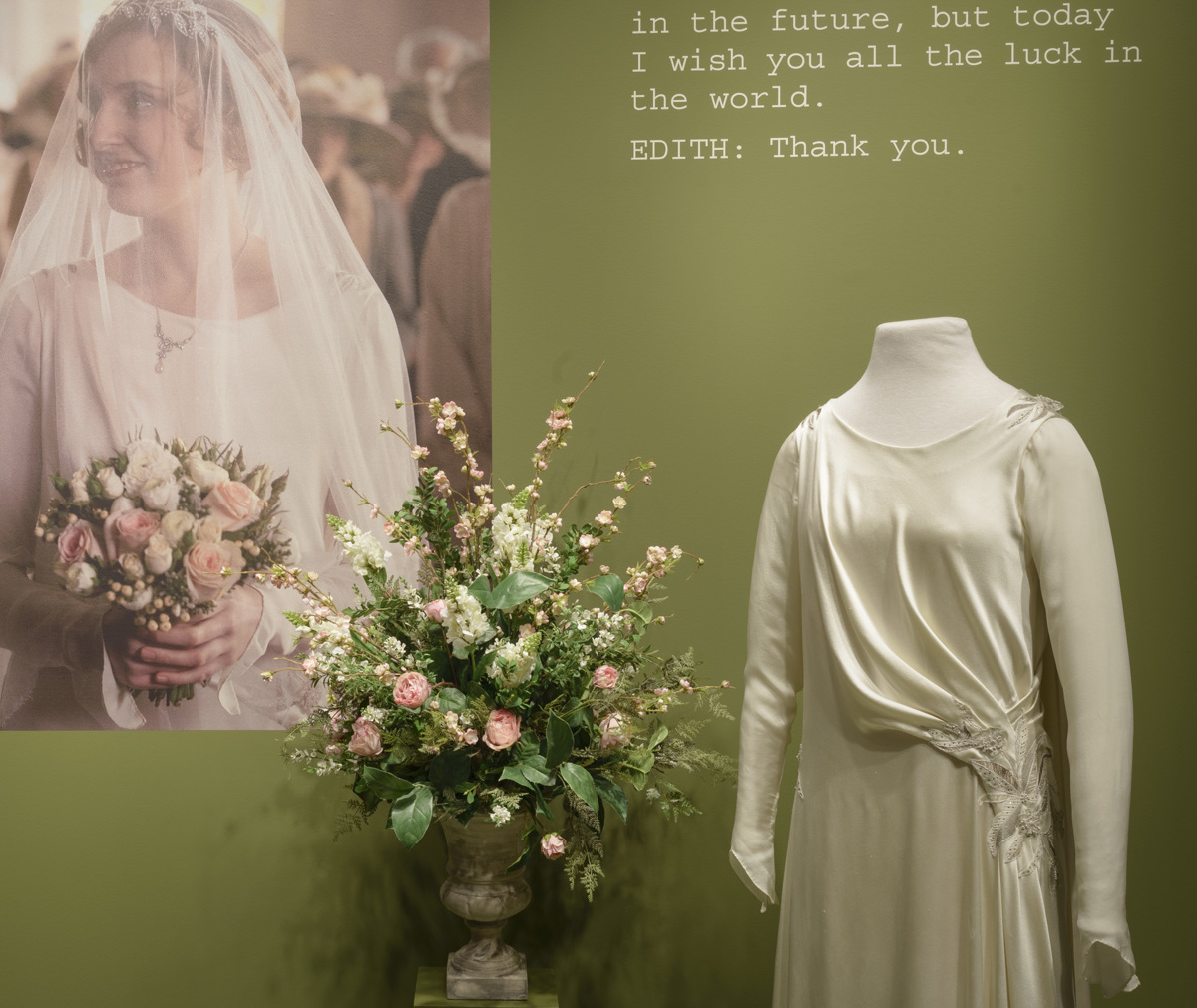 Click to enlargeClick to enlargeThis is the dress Lady Edith Crawley wore to get married in Season 3. Just as with many of the show's costumes, this dress was designed around a fragment of vintage embroidery found on the gown's train (shown at right).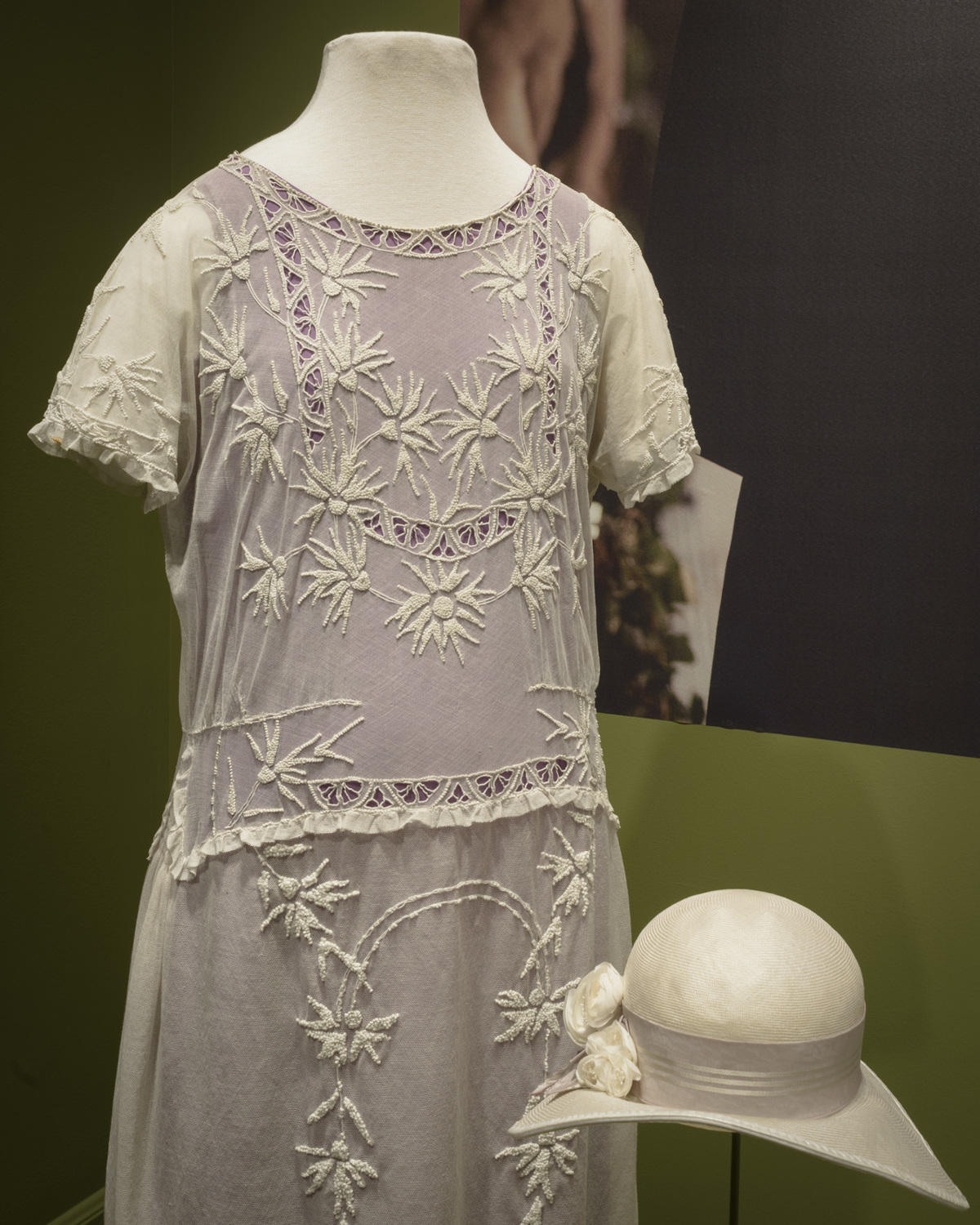 Lady Sybil Crawley wore this dress to her sister Edith's wedding, as well.It began as a vintage embroidered top, which was extended into a skirt and decorated with matching embroidery.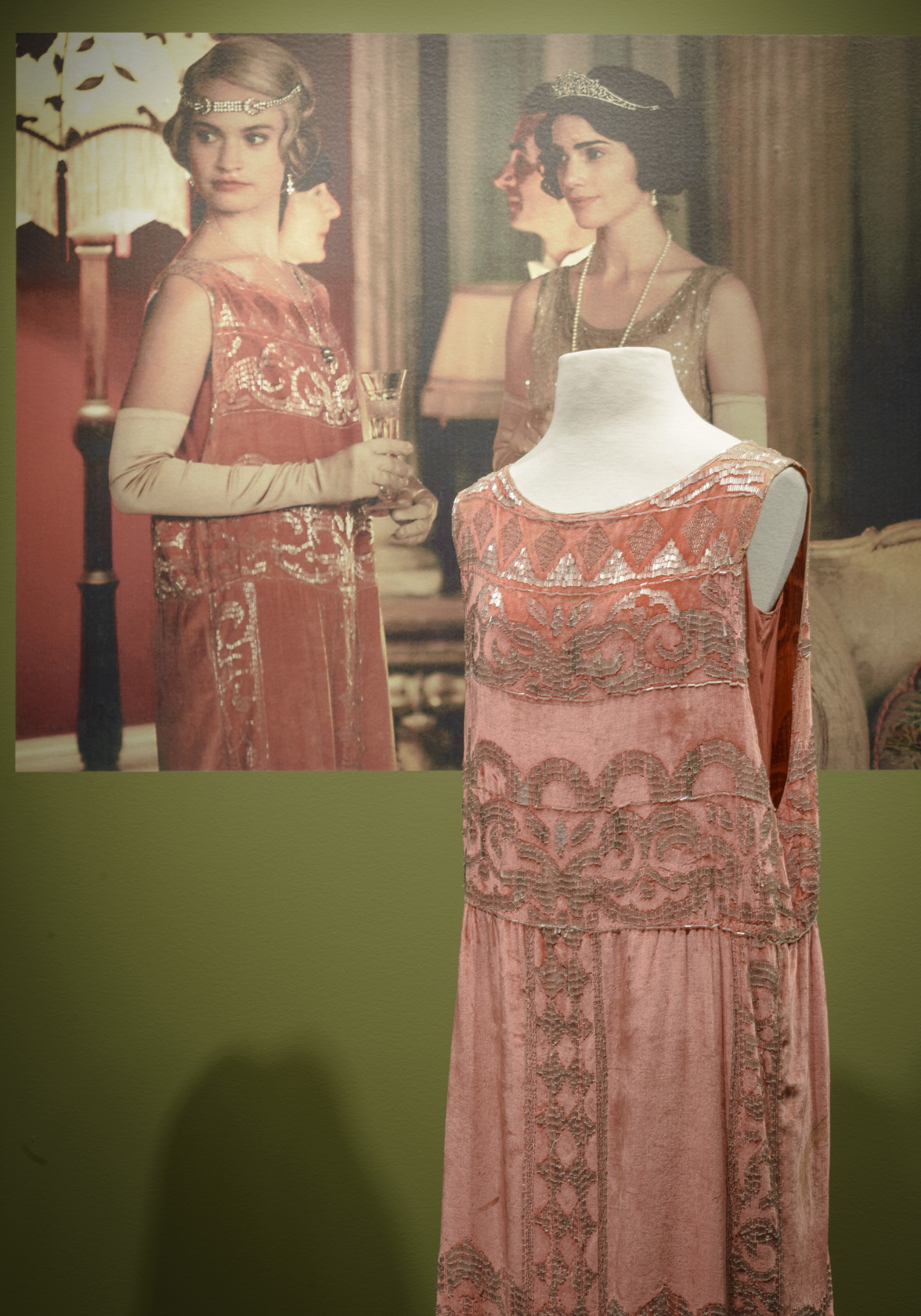 Season 4 evening dress, worn by Lady Rose MacClare, grandniece of Violet, Dowager Countess of Grantham. This dress features a tabard shape and a dropped waistline, both of which were popular in the 1920s.
Do you watch
Downton Abbey
? Are you surprised by how different the costumes look off-screen? Which character's costumes are your favorite? Please share your thoughts below.
Photos by: James Schneck; Courtesy of Winterthur unless otherwise noted.
Lady Sybil (left) wears a delicate, period-appropriate dress in this Season 1 episode.
Find out below how some of the Crawley family's costumes for Lady Edith's wedding were made.
Two of the Crawley sisters' evening dresses were displayed at the Winterthur Museum as part of the Costumes of Downton Abbey exhibition.
Get the latest including tips, techniques and special offers straight to your inbox.