How to Full and Needle Felt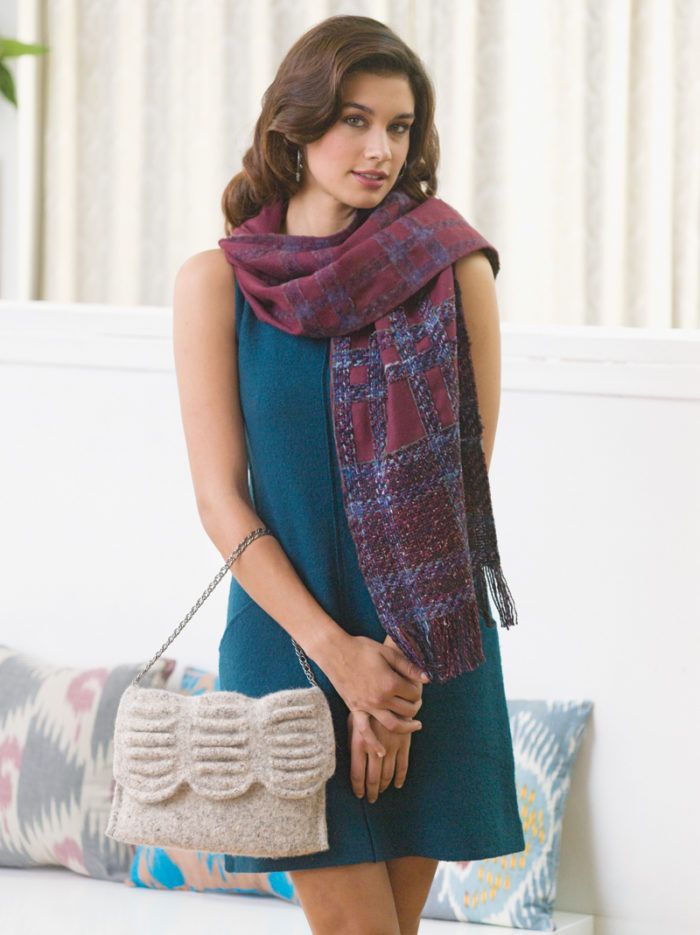 The first time a wool sweater of mine accidently went into the laundry and came out much smaller and much stiffer wasn't a happy occasion. Later, when I learned that wool fibers react to a combination of factors-hot water, extreme temperature changes, friction, and soap-I experimented with yardage. I used the hottest water with the coldest rinse, and even added boiling water to the wash and trays of ice cubes to the rinse cycle. To create friction, I added old jeans or tennis balls to the wash load and laundered with dish soap that didn't contain bleach, or with shampoo.
I kept washing the fabric until I got a reaction. One wool fabric took eight trips through full wash and rinse cycles in the washing machine before it changed. The reactions are progressive: Every time a wool textile is washed, something more happens.
Each wool fiber is covered with microscopic scales. When its pH changes (with soap), or it's exposed to friction (agitation or manipulation) and water, the scales extend and interlock with other scales. Once the fibers
are intertwined, the fabric or felt is ready to be fulled. More soap and water is added and the piece is scrubbed, rubbed, and thrown to cause it to continue to shrink and mat. Fulling is a final stage of making felt.
Welcome to the world of felting. It encompasses a variety of techniques and each has its own effects, rewards, and processes. In this article from Threads #177 (February/March 2015), Threads Executive Editor Judith Neukam explains how to full a hand-knit bag for a handsome, durable accessory with soft structure. Then, for a different approach, Judith shows a way to needle felt, a process that requires no water or friction to infuse one wool fiber with another for…
Start your 14-day FREE trial to access this story.
Start your FREE trial today and get instant access to this article plus access to all Threads Insider content.
Start Your Free Trial
Already an Insider? Log in