The Winner of the Big Sew Stylish Giveaway is…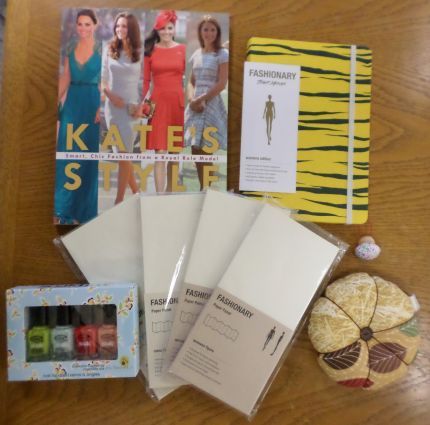 Congratulations to our lucky winner, BonniePT, she has won the following items from our big Sew Stylish giveaway:
– 1 "Needle-in-a-Haystack" tomato pin cushion
– 1 pincushion ring
– 4 Fashionary sketching paper panels
– 1 Fashionary sketch book
– 1 copy of Kate's Style- 1 Soak Fig Tree& Co Nail Polish Set
BonniePT answered the question, "Where do you get your sewing inspiration from?" She replied explaining that she gets inspiration from vintage details like the ones she sees often on the back cover of Threads! She likes to incorporate the features into her everyday clothes in a variety of different places.
Congratulations again from the entire Threads staff!