Last Chance to Enter the 2014 Fancy Fabrics Challenge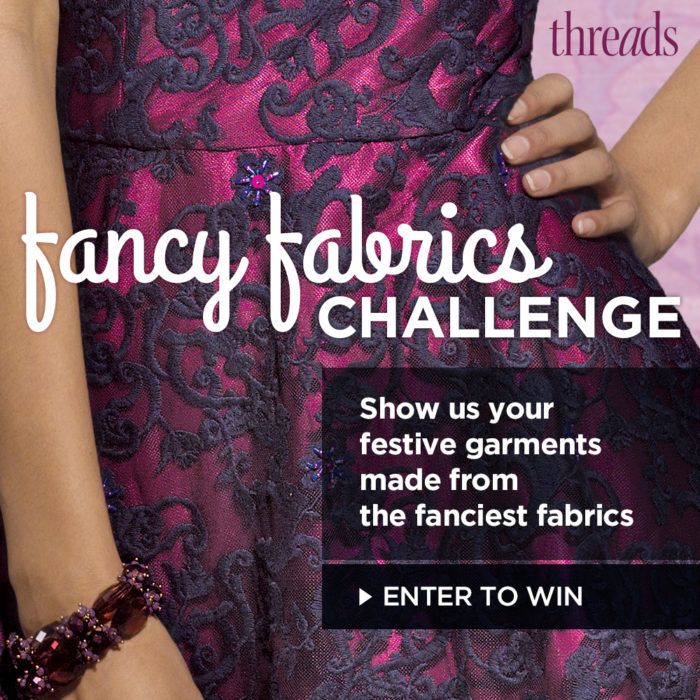 Did you make your party attire this holiday season? If so, it's time to show it off! Whether it's a beautiful beaded cocktail dress or floor-length evening gown made from fine lace, we want to see your festive garments made from the fanciest fabrics. You could win a $100 gift certificate to Britex Fabrics.
If you're looking for inspiration and expert techniques, be sure to pick up a copy of SewStylish's special issue, Party Dresses.
HOW TO ENTER
Share photos of the fancy garments you've made from one of the following fabrics: satin, lace, beaded fabrics, sequined fabrics, embroidered fabrics, sparkled fabrics, metallic fabrics, brocade, velvet, shantung, organza, taffeta, charmeuse, and lamé to the 2014 Fancy Fabrics Challenge gallery. Be sure to upload images that clearly show garment details.
Contest entries can be newly or previously made. There is no limit to the number of garments you may enter. All entries must include a description detailing the fabric(s) and the construction techniques used. Submissions must be received by 11:59 p.m. EST, January 16, 2015.
This contest is open to legal residents of the United States, who are at least 18 years old, and to legal residents of Canada (except Quebec), who are over the age of majority in their province of residence. Sweepstake void in Quebec, Puerto Rico, and anywhere else where prohibited.
WINNER SELECTION
Winners are selected in a two-step process. Submissions will be reviewed and judged by Threads editors who will select five semifinalists. The semifinalists will be judged on creativity and construction. Online members will then choose one winner in an online poll. Failure to comply with the official rules will result in disqualification from the Challenge and forfeiture of any prize or of the right to any prize.
PRIZE
The winner will be awarded $100 gift certificate to Britex Fabrics.
See official rules for more details

CLICK HERE TO ENTER!
Don't let the fun stop here; take a look at last year's winner and browse through all of the fabulous 2013 entries.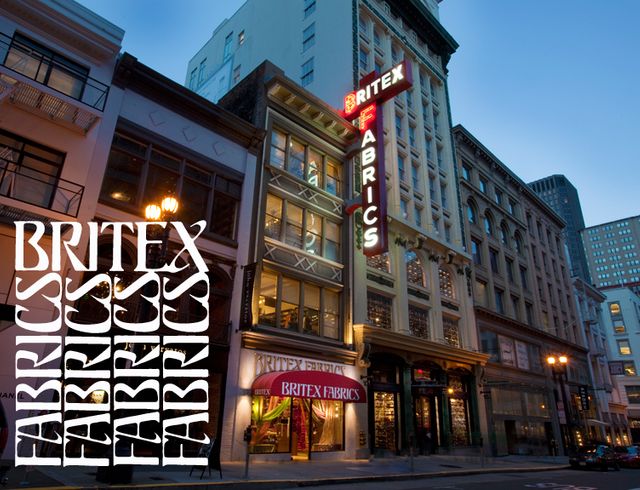 Enter your fanciest garments for a chance to win a $100 gift certificate to Britex Fabrics.