Project Runway All Stars Season 4, Episode 11: "Always the Bridesmaid"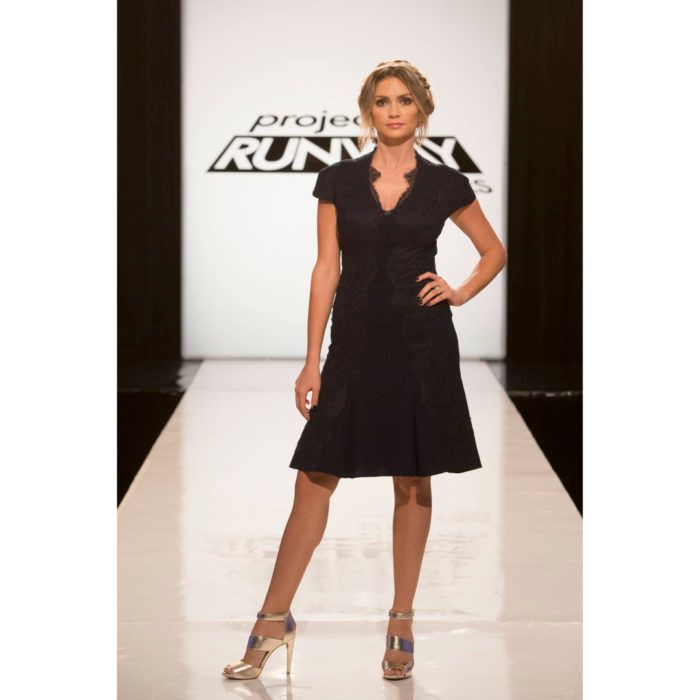 This was quite the episode. Sonjia breaks down in tears for being overworked, Alyssa officiates at a wedding, and the winning designer is given a Marchesa diamond ring and china set, in addition to two front-row seats and VIP passes to a Marchesa fashion show.
To start things off, the designers meet at Marchesa, where they are greeted by Georgina Chapman, her Marchesa co-founder/designer Keren Craig, and host Alyssa Milano. Then, Dana, the bride-to-be is introduced. As it turns out, Dana's wedding is the next day and she has yet to find bridesmaids dresses. This is where the designers come in. Each designer must create a flattering dress for one of Dana's bridesmaids that is versatile enough to be worn to events after the wedding as well. $150 and one day is provided for this challenge.
Emmy-nominated TV host Cat Deeley joined this week's judging panel. Helen and Sonjia were in the top, while Dmitry, Michelle, and Fabio presented some disappointing dresses this week. Helen's dress was well-received, making it pretty clear that she would be the winner from the beginning. The judges thought it was flattering, appropriate, versatile, and tasteful. Even with the second highest score, Sonjia's design had mixed reviews. It didn't quite work for Cat, but Alyssa thought it was the best piece on the runway.
In contrast, Dmitry's dress was considered safe and dull. Isaac, in particular, criticized him for not delivering his best work. While Michelle's dress was unique, the judges were a bit confused about how it fit into the challenge. Lastly, Fabio's look was summarized by Isaac as, "Not the worst dress I've ever seen." Fabio really didn't meet the judges' standards this week, and for that, he was eliminated.
On to the designs…
The top:
Helen's winning design: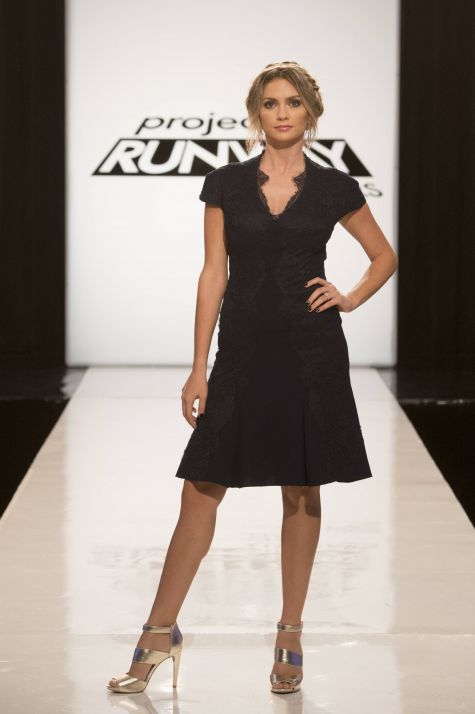 Sonjia's design: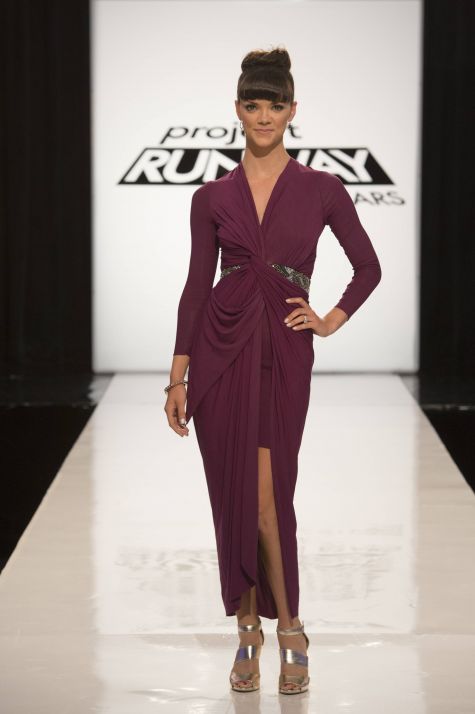 The bottom:
Fabio's losing design: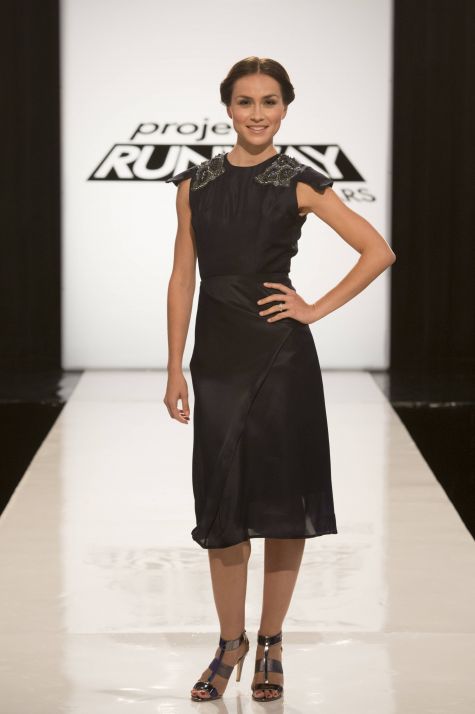 Michelle's design: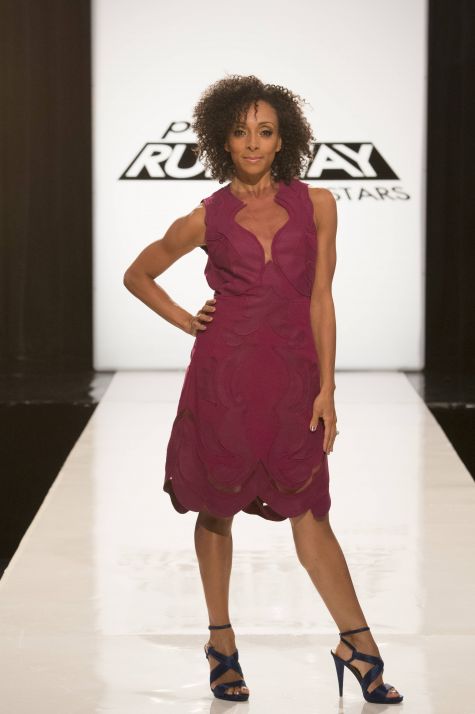 Dmitry's design: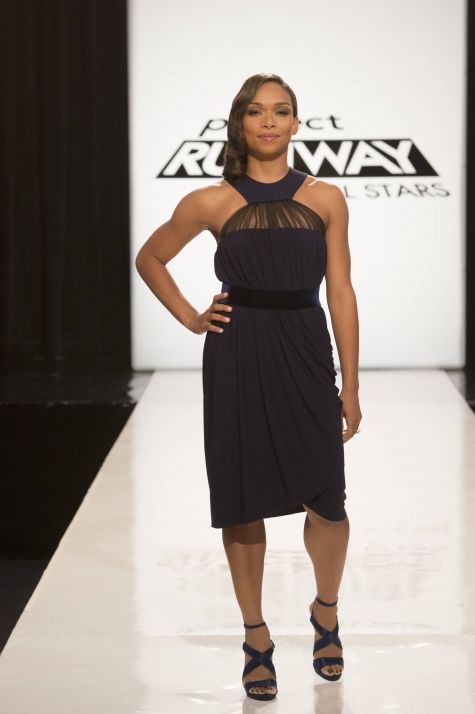 I must say I was pretty shocked with how the judges critiqued Dmitry's design. Sure it wasn't the star of the show, but it wasn't a complete disaster either. Overall, I thought this was a really fun challenge. Not only were the prizes incredible, but it's always fun when the designs have a purpose and get to be worn by real people. Still, I can't believe there are only four designers left and just one more episode before the finale!
What did you think of this week's challenge? Were you impressed with how Sonjia pulled through? Could you imagine having your wedding officiated by Alyssa Milano on the All Stars runway? Please share your thoughts below!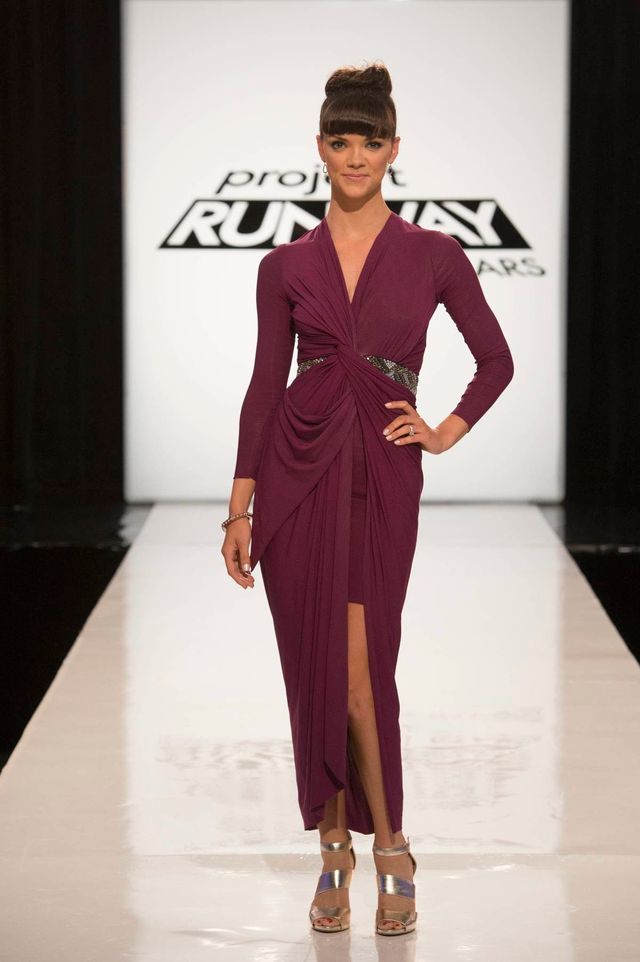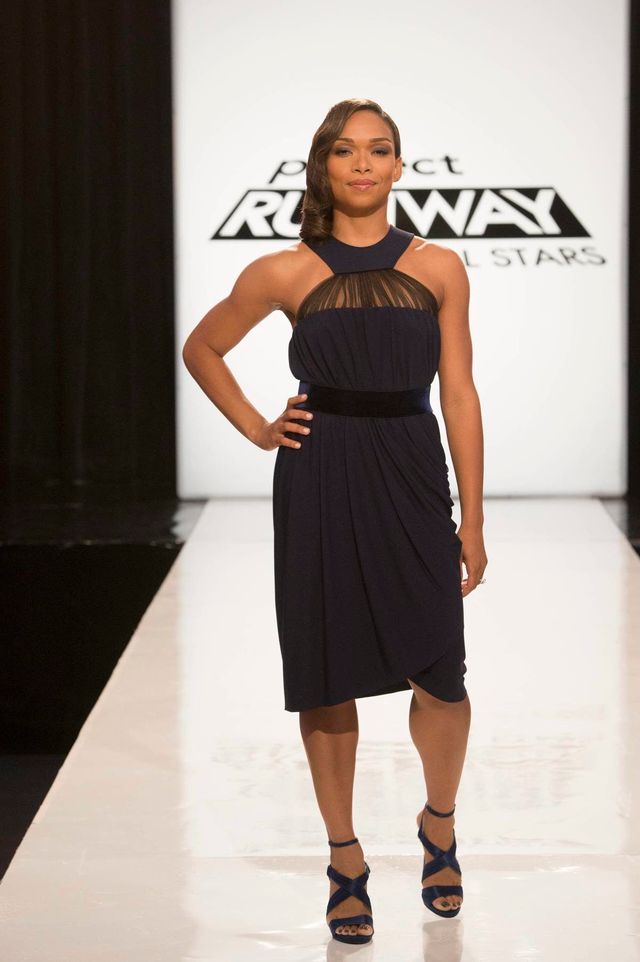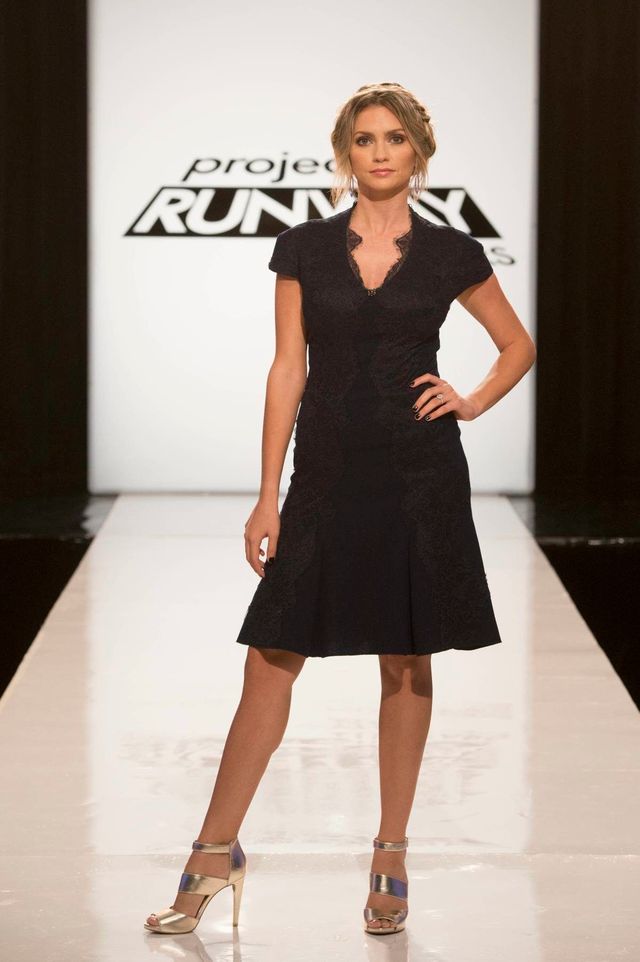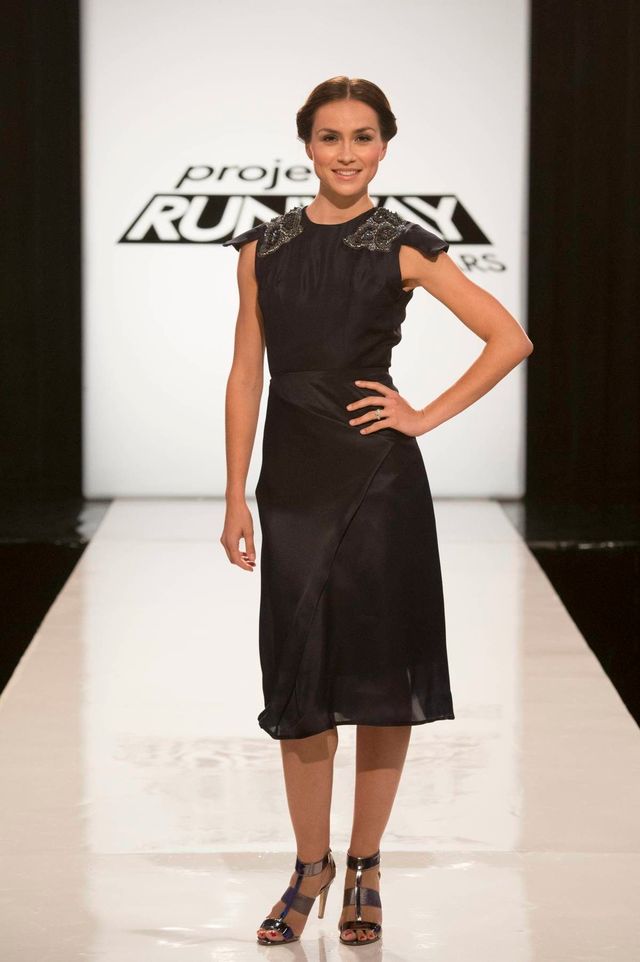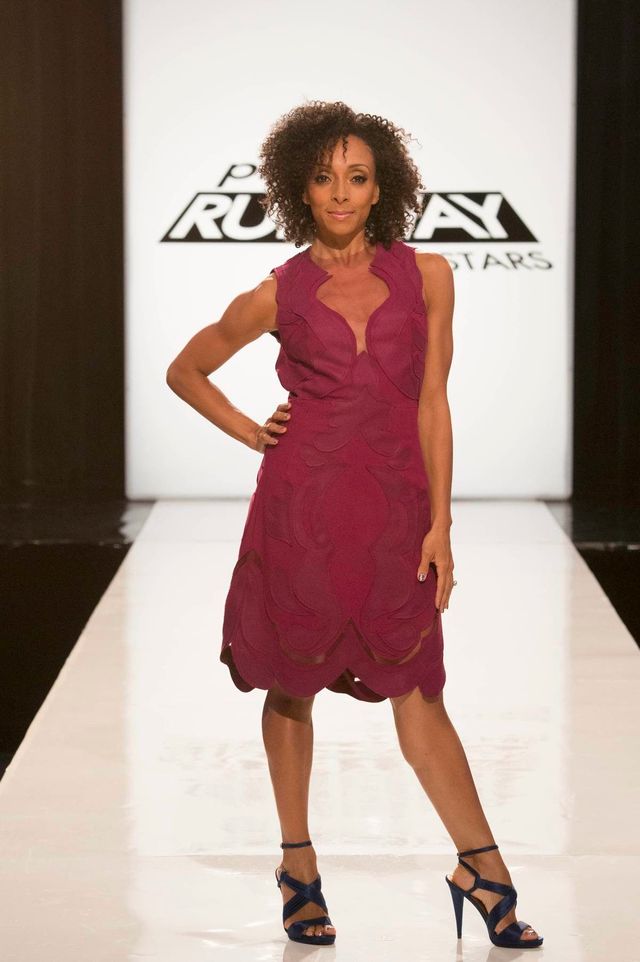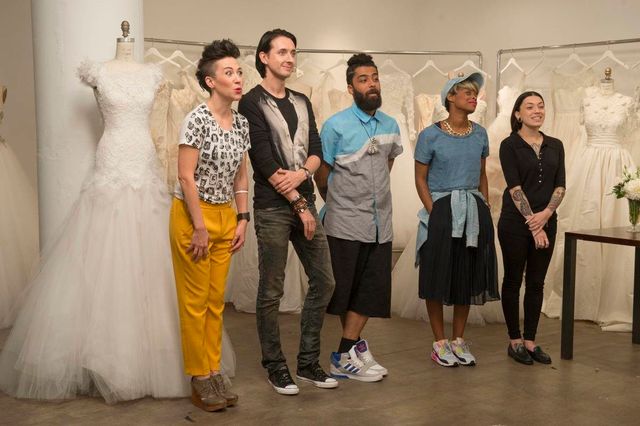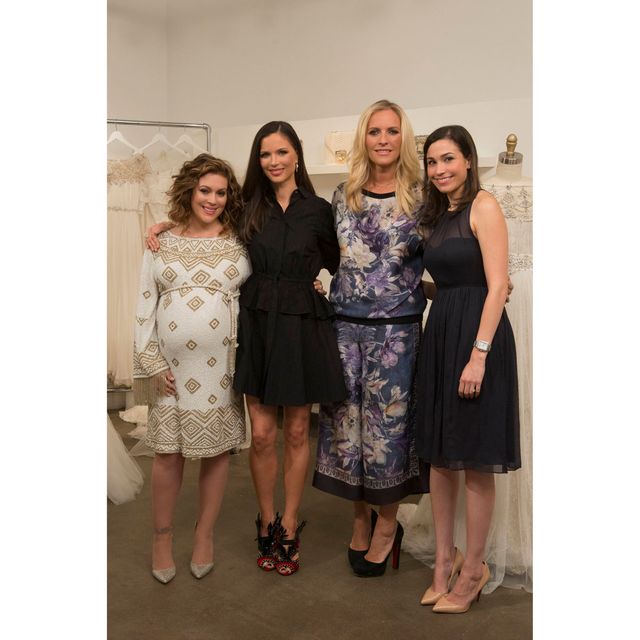 Alyssa, Georgina, Keren Craig, and Dana (the bride-to-be) meet at Marchesa to reveal this week's challenge.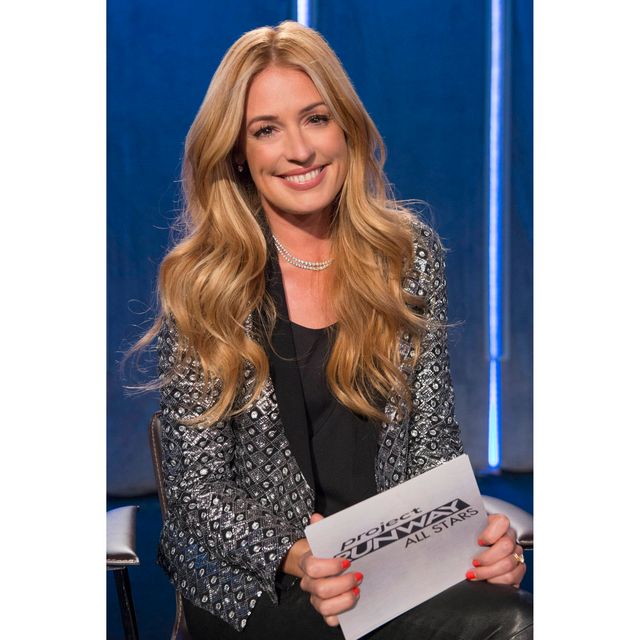 TV host of So You Think You Can Dance, Cat Deeley, guest judges.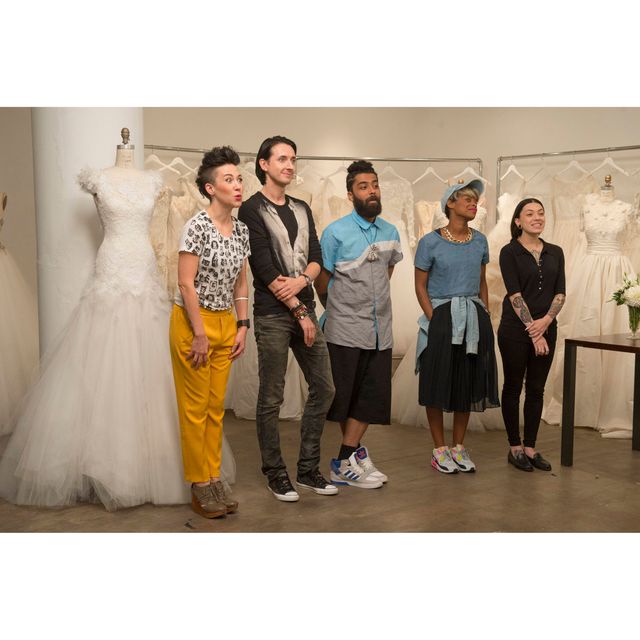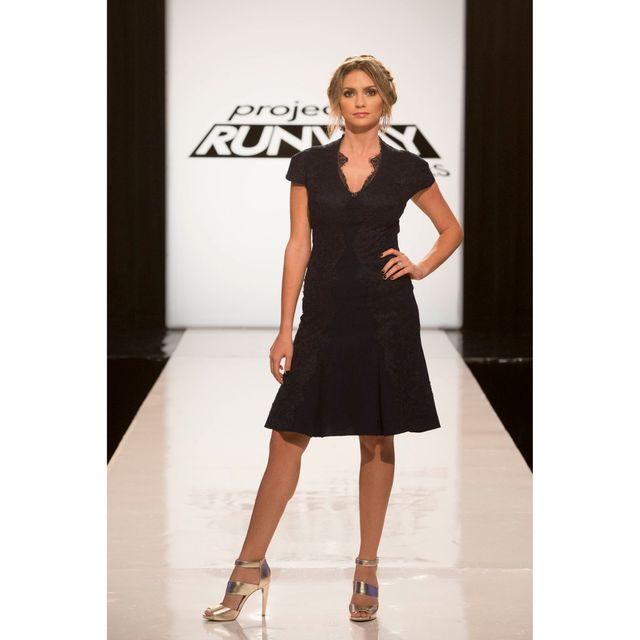 Helen's winning design proves to be the perfect bridesmaid dress.