Tribute to Koos Van Den Akker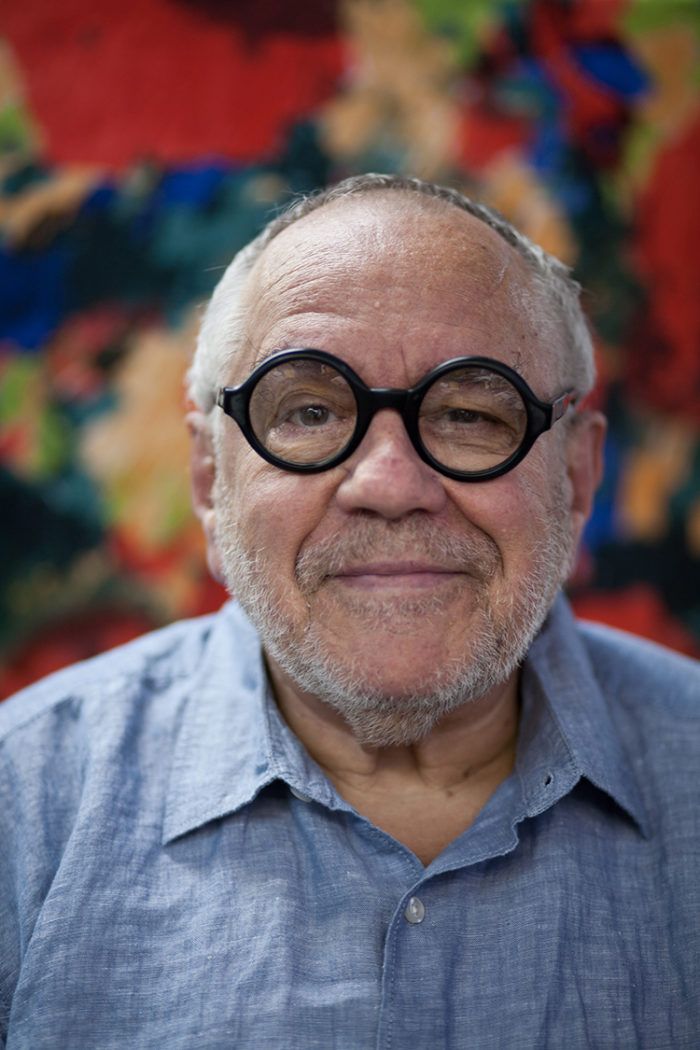 By Linda Chang Teufel
It is with great sadness that I report the passing of New York City fashion designer Koos van den Akker on February 3, 2015 at age 75. He died of colon cancer.
Koos was my mentor in the late 1970s and 1980s while I studied fashion design at Pratt Institute in New York City and later, when I worked in the industry. As a college senior, I apprenticed at his studio. He then hired me when I really needed a job.
Before I met Koos, I was searching for my design style. Like many design students, I emulated the current trends of designers such as Halston, Yves St. Laurent, Kenzo, and Perry Ellis. One day, while browsing through fashion magazines, I stopped at a Virginia Slims ad featuring a dress by Koos. To me, it was the most elegant creation and so out of the box with its mixed prints and flowy shape. I just had to work for him.
At that time, Koos was very successful with his boutique on stylish Madison Avenue and his showroom on Seventh Avenue. The lobby of this showroom was collaged from ceiling to floor. All the top department stores and boutiques around the country carried his clothing. He also had a boutique in Beverly Hills for a short time.
For me, it was wonderful to be surrounded by such creativity and unique fashion. I was with a few other male assistants in the workroom where Koos also worked. I could see what he was creating on his mannequin across the room. His jaw-dropping pieces were made of sumptuous fabrics, trims, and furs. His fabric combinations were sometimes surprising, but always elegant. They were definitely his strength.
Nobody was creating and mixing fabrics in collage like he did then, but many well-known designers have since used his style as inspiration for their collections. Geoffrey Beene once wrote Koos a letter about how he influenced his style. It has certainly influenced my style. His work was like receiving permission to mix colors and prints that were thought of as clashing or not good together. I observed, for example, how Koos used flocked chiffon for wool jacket underlining and wool challis for lining of a fur jacket.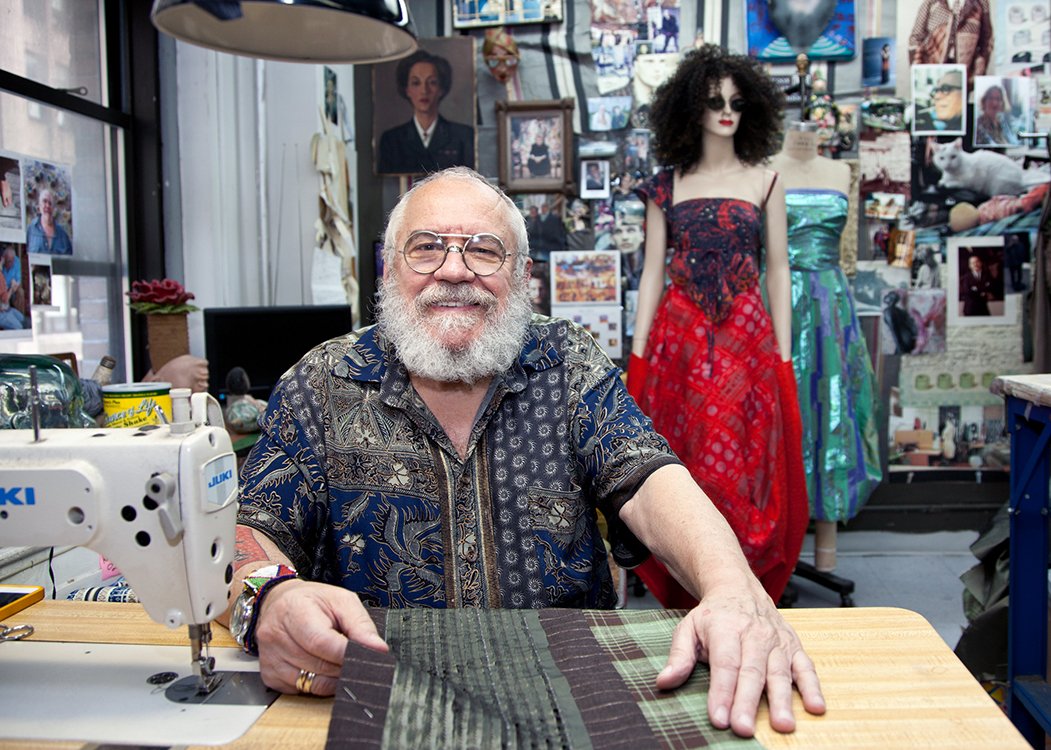 Born in The Hague, Holland, in 1939, Koos began designing as a young boy with his sister as his first model.
He fashioned a dress out of a bedsheet and embroidered it with pearls. In 1955, as one of the youngest students with no prior formal training, Koos enrolled at the Royal Academy of Art in The Hague.
photo: Richard Koek 
At age 18, Koos left art school and enlisted in the army to fulfill his mandatory service and brought his sewing machine. He soon had a workshop set up in a basement and was making clothes for the officer's wives and daughters.
After he completed his service, he went to Paris and designed window displays for Gallerie Lafayette but wanted more formal fashion training. He entered the prestigious L'Ecole de Guerre Lavigne which was in the same building as the Christian Dior workrooms. In 1963, he was selected for an apprenticeship at Dior and learned every detail he could for three years.
Ready to take on the world, Koos returned to Holland where his father gave him seed money to open a boutique. His first store was small and he slept in the back room, but the window displays were extravagant and soon brought crowds. Dutch women were not ready for his glamorous designs, however, and the store was unsuccessful. After his father's death in 1968, Koos left Holland for New York City. He told me that the movie, Breakfast at Tiffany's, made the city look so fascinating and fashionable and influenced him to move there.
He arrived in New York with his sewing machine and less than $200. Every evening he would sew dresses on his hotel bed. In the daytime, he would sell his creations on the sidewalk at Columbus Circle. For two years, he also worked as a lingerie designer for Eve Stillman until he saved enough to open his first boutique on the Upper West Side in 1971, where he again slept in the back room. By 1975, he moved to a boutique on chic Madison Avenue where the store remains today.
One of the things I have admired about Koos is that he sat at a sewing machine and sewed. I've been in many designer workrooms where the designer on the label was just a name, and the assistants did all the designing and sewing. Koos sewed so much that he had a hunched back when he stood up. He said he was happiest when he was bent over a sewing machine. He sewed until he physically couldn't anymore.
Threads first wrote about Koos in 1989 after I left his employ. When I talked to a Threads editor at a trade show, she said that the Koos article had the biggest response of any story published in the magazine to that point. That's when I decided to write a book about how he created, since I knew it well. It was a joy to fly to New York every few weeks to collaborate on the garments and the book's content. We had redefined our relationship, so now we were equals. He showed me his private apartment and took me to his favorite Indian restaurant high above Central Park South and we talked and talked.
At the time the book was published, I contacted Vogue Patterns about having Koos create patterns for the company. For more than a decade, some three dozen patterns have been offered. Their popularity makes clear that other sewers wanted to use their creativity to make their versions of Koos designs, too. The latest Koos pattern for spring 2015 (Vogue 1441) is a lightweight coat. Carolyne Cafaro, senior vice president and creative director at the McCall Pattern Company, which includes Vogue patterns, says Koos worked directly on three more patterns to be released: a dress for fall 2015, a jacket for spring 2016, and a top for later in 2016. Carolyne calls the 2016 spring jacket pattern "spectacular." The Koos pattern line will remain beyond those patterns, with his studio producing new designs.
So, his design legacy will live despite his passing. He had trained his studio managers to create amazing fashion in his style. Threads will continue to feature Koos with new projects that Koos and I had been working on. If you are in New York City, feel free to visit his boutique at 1263 Madison Avenue (at 92nd Street), which is filled with inspirational pieces.
If you don't mind some adult language and some strong opinions, watch this video for a behind-the-scenes look at a the legendary designers life.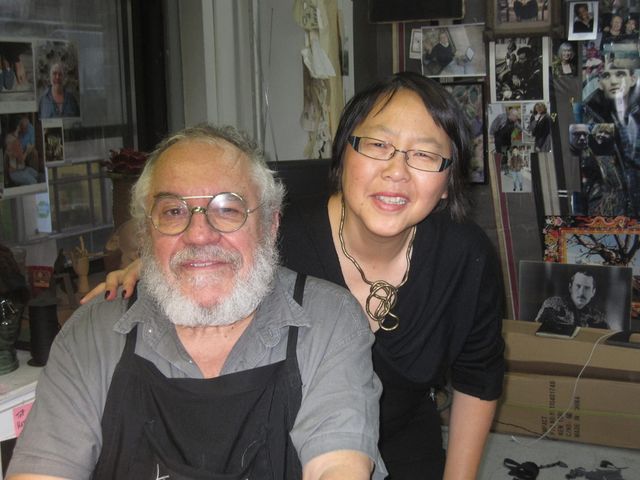 Linda Chang Teufel visits with Koos van den Akker in his boutique in 2011.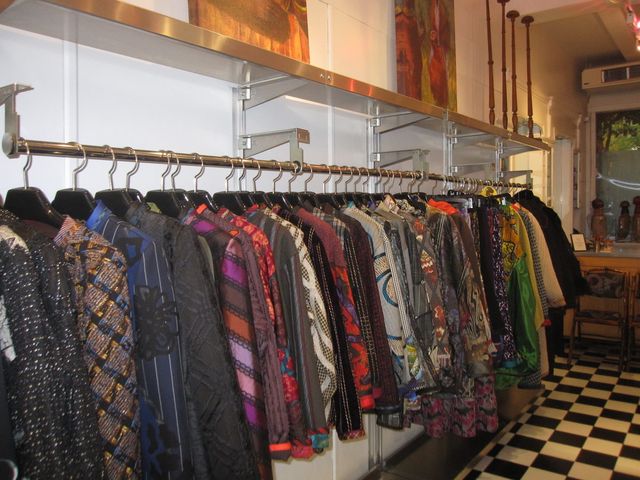 Collage jackets are among the inspirational pieces you'll find at the Koos van den Akker boutique on Madison Avenue in Manhattan.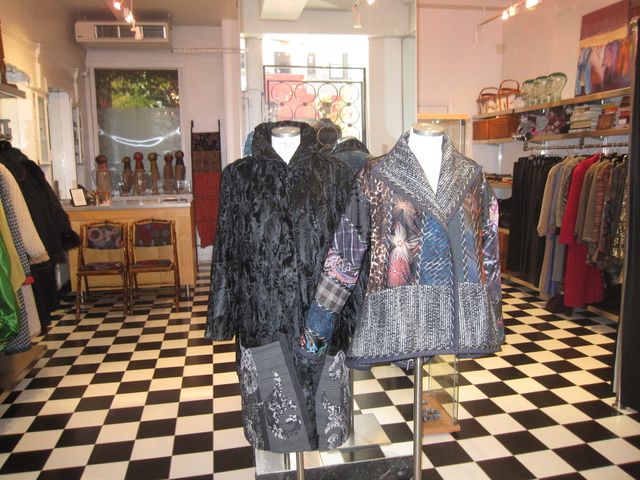 Two collage jackets made of fur, luxurious fabric, and trim take center stage at the Koos van den Akker boutique at 1263 Madison Avenue in Manhattan.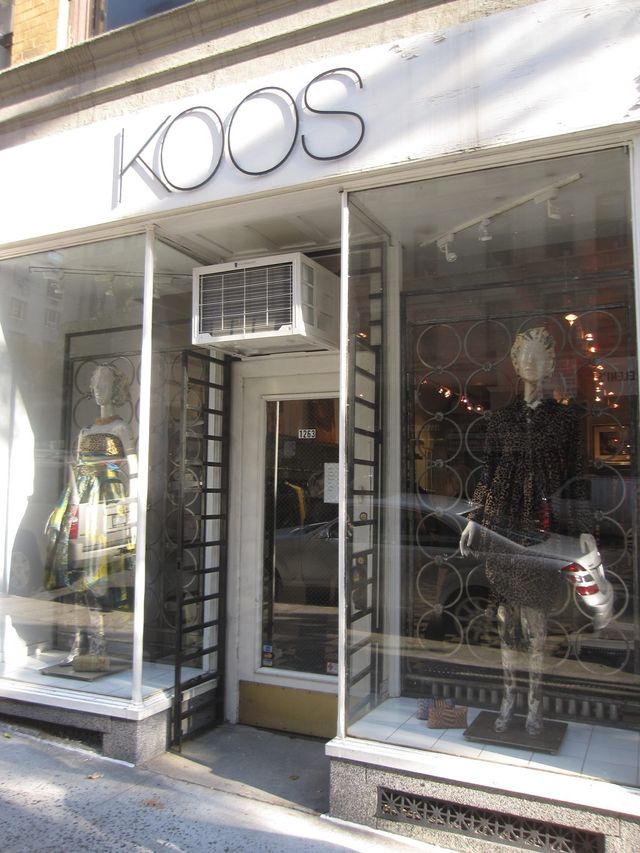 Koos van den Akker boutique at 1263 Madison Avenue in Manhattan.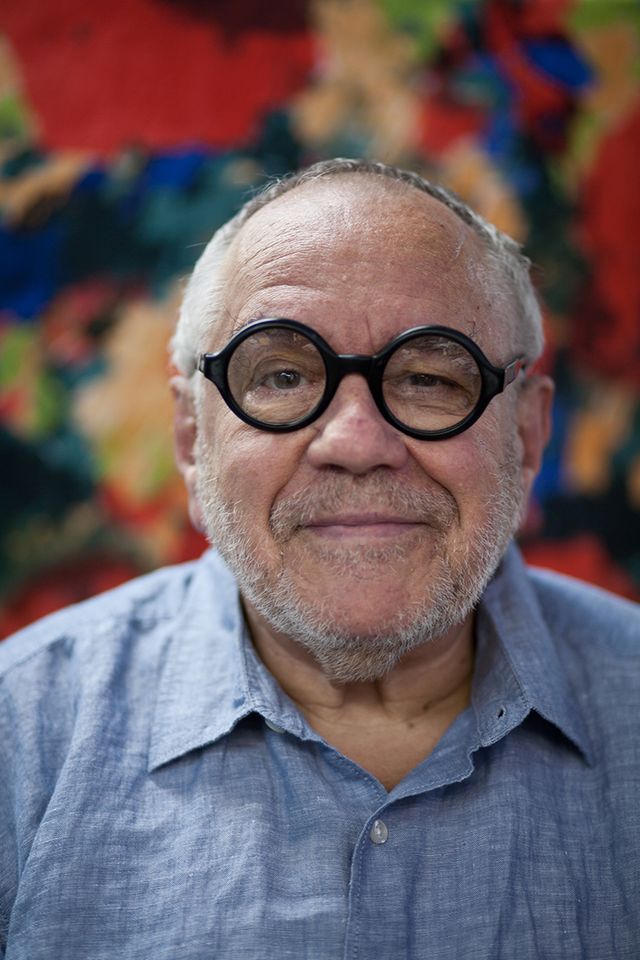 New York City fashion designer Koos van den Akker passed away at 75 on February 3, 2015.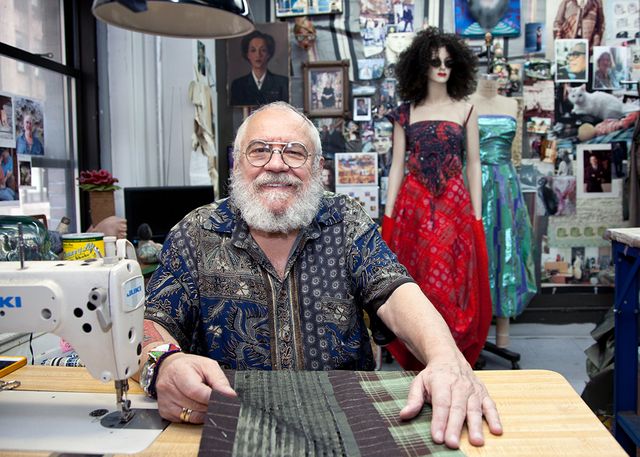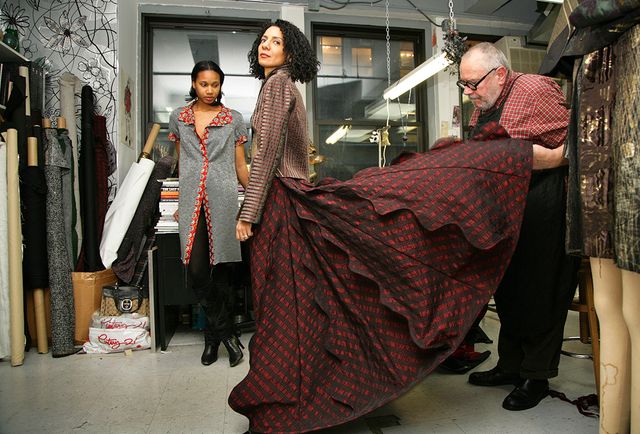 Circa 2014, Koos puts works on one of his fabulous creations.