Project Runway All Stars Season 4, Episode 12: "Some Like It Hot Dog"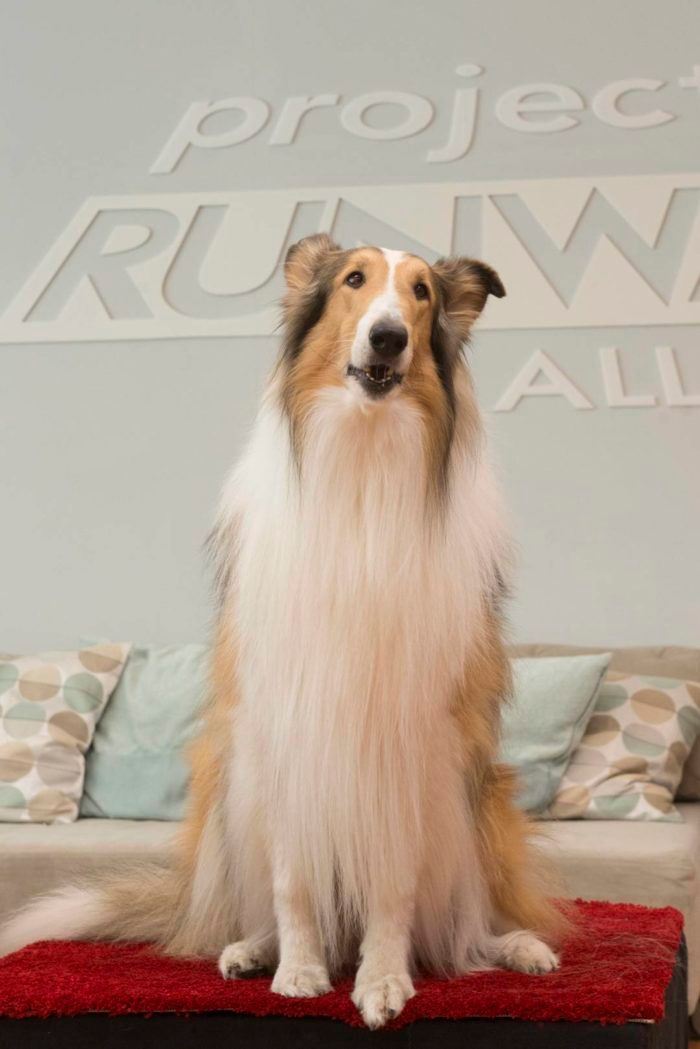 Four designers remain at the beginning of this week's episode, meaning all, but one, will get to present their collections in the season finale.
This week's challenge is to create a dazzling, yet timeless, red-carpet outfit in one day with a $500 budget. Soon after the designers get their fabric and return to the workroom, however, Isaac Mizrahi comes in to introduce a guest who has been a Hollywood icon for decades. In comes Lassie. In addition to working on their red-carpet designs, the designers are each assigned a dog and asked to create a piece of canine couture for his/her model. A mini runway show takes place in the middle of the workroom, and Michelle is deemed the winner. As a result, she is given the chance to be a guest designer for Lassie's canine couture collection.
For the main runway show, author and Nasty Gal founder, Sophia Amoruso joins the judging panel. Sonjia and Dmitry are in the top for making dramatic and memorable gowns. In fact, Alyssa confesses that Dmitry's look might be the best design she has ever seen on the All Stars runway. Although Helen and Michelle receive impressive reviews as well, one of them will be eliminated.
The top:
Dmitry's winning design: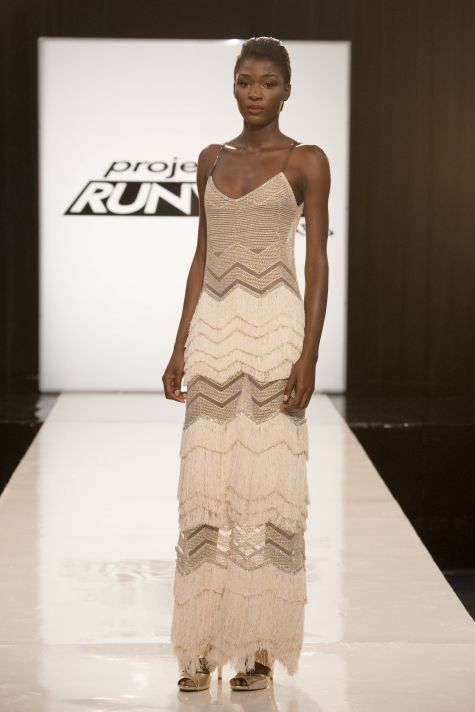 Sonjia's design: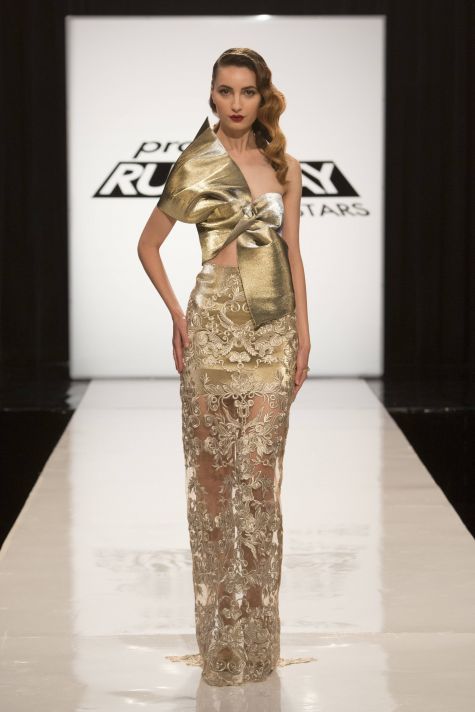 The bottom:
Michelle's design: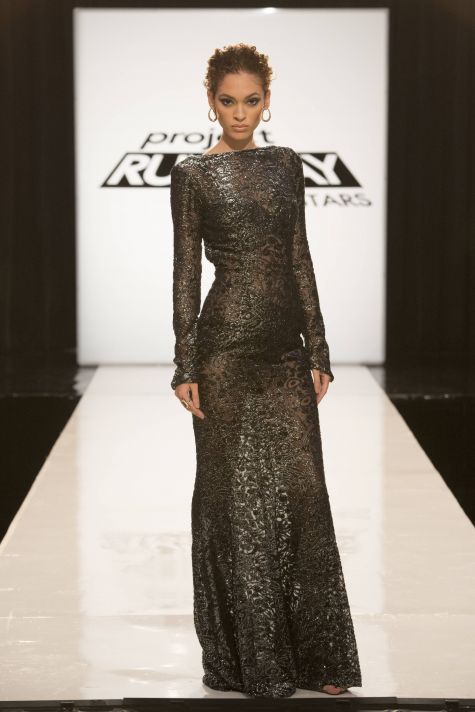 Helen's design: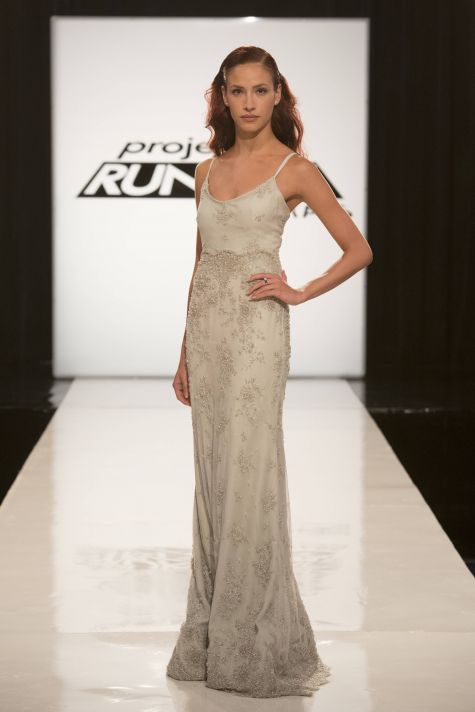 Before choosing the eliminated designer, the judges request to see one final look from the bottom two candidates. In just one hour, Helen and Michelle are asked to deconstruct at least three (out of six) failed looks from previously eliminated designers to create a winning garment.
Here's what they came up with:
Michelle's design: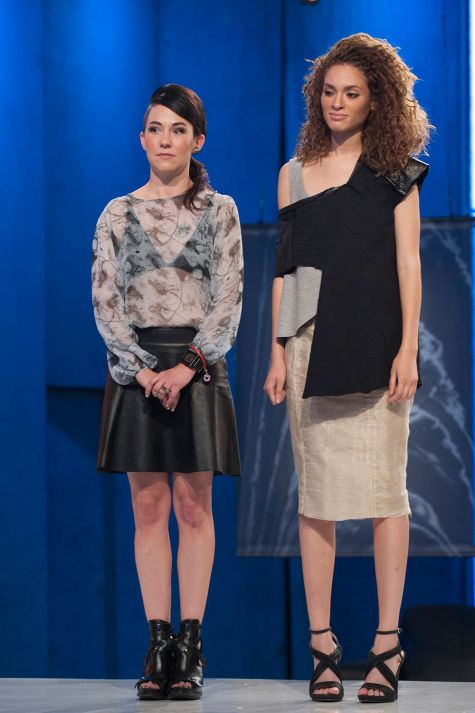 Helen's design: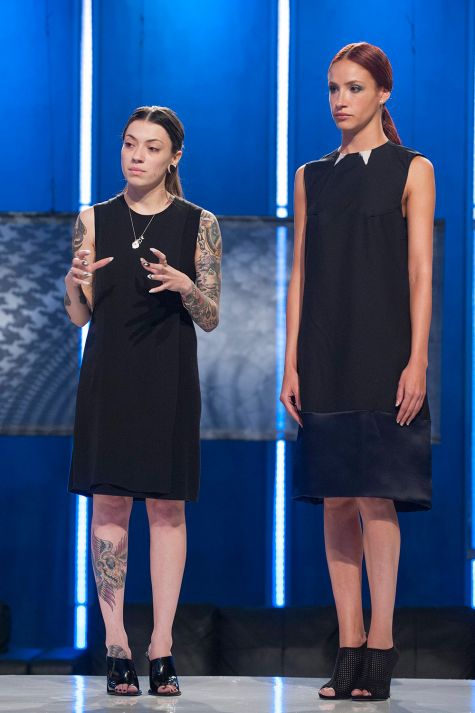 While they both received very positive feedback, the judges ultimately decided that only Helen should move on to the finale.
What were your thoughts on the canine couture mini challenge? Are you happy with the final three designers? Which gorgeous gown would you want to wear on the red carpet? Please share your thoughts below!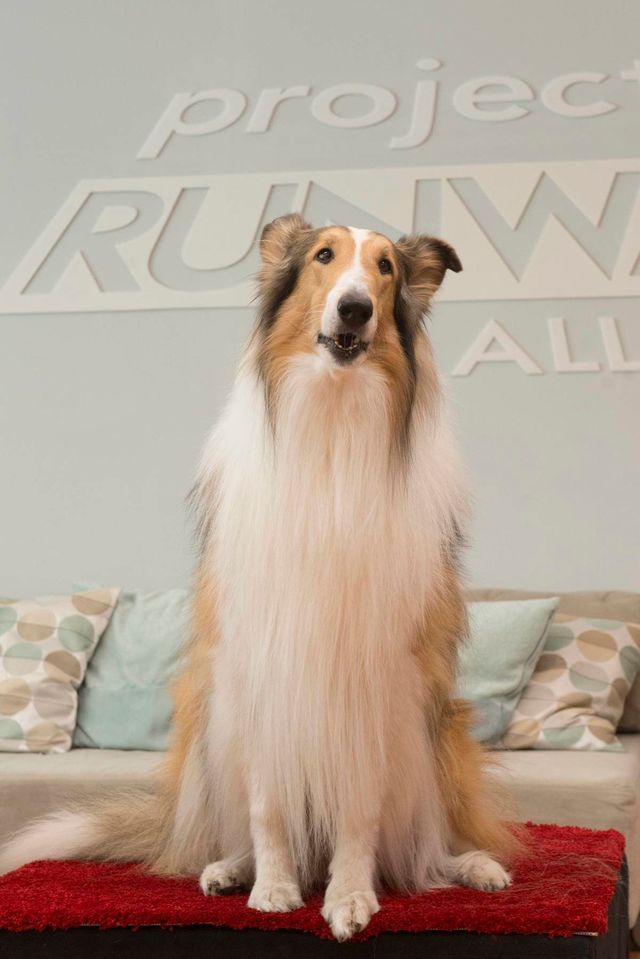 Lassie made a guest appearance on this week's episode to help present the designers with a mini challenge.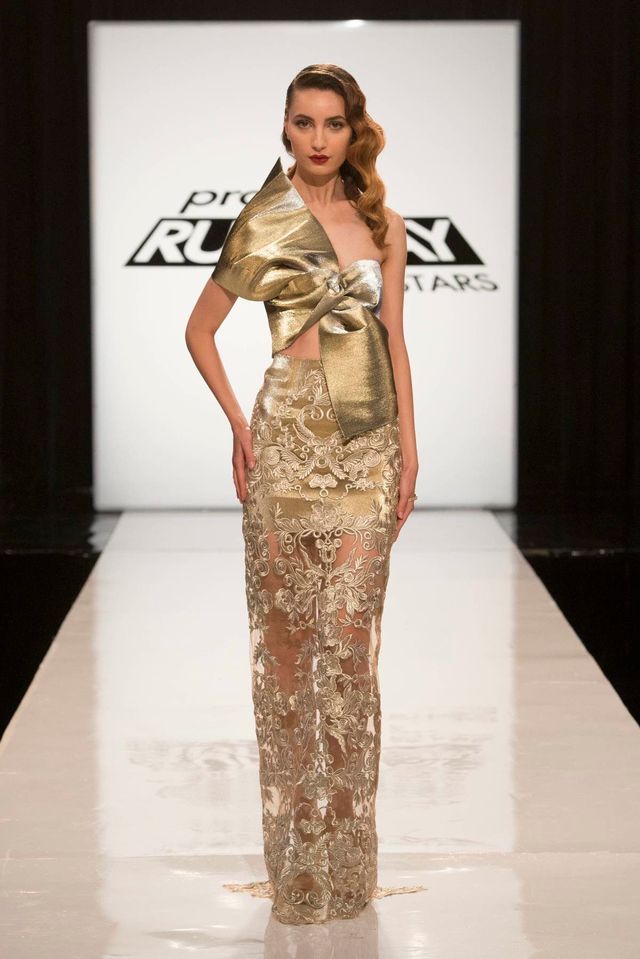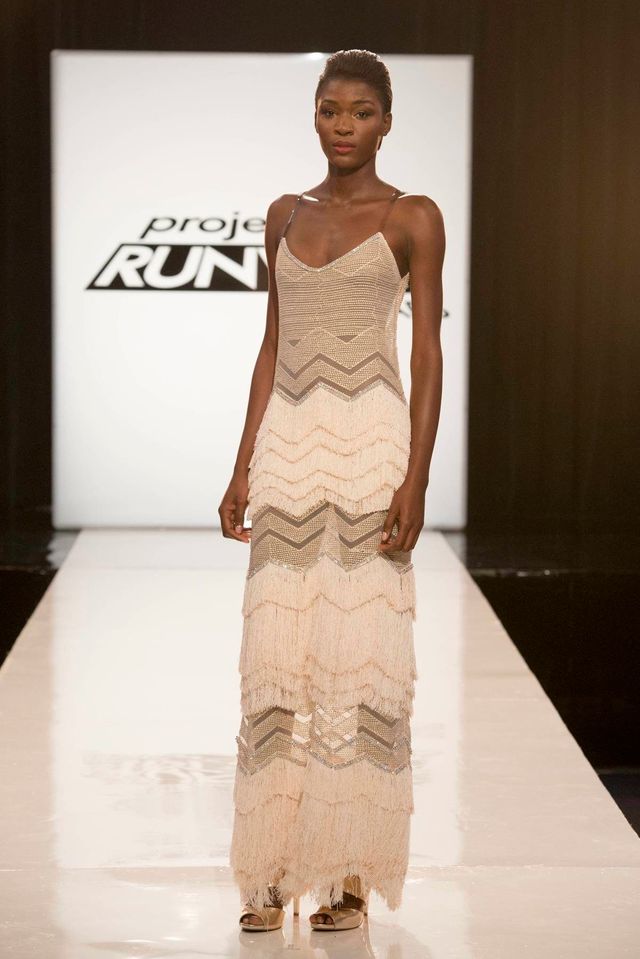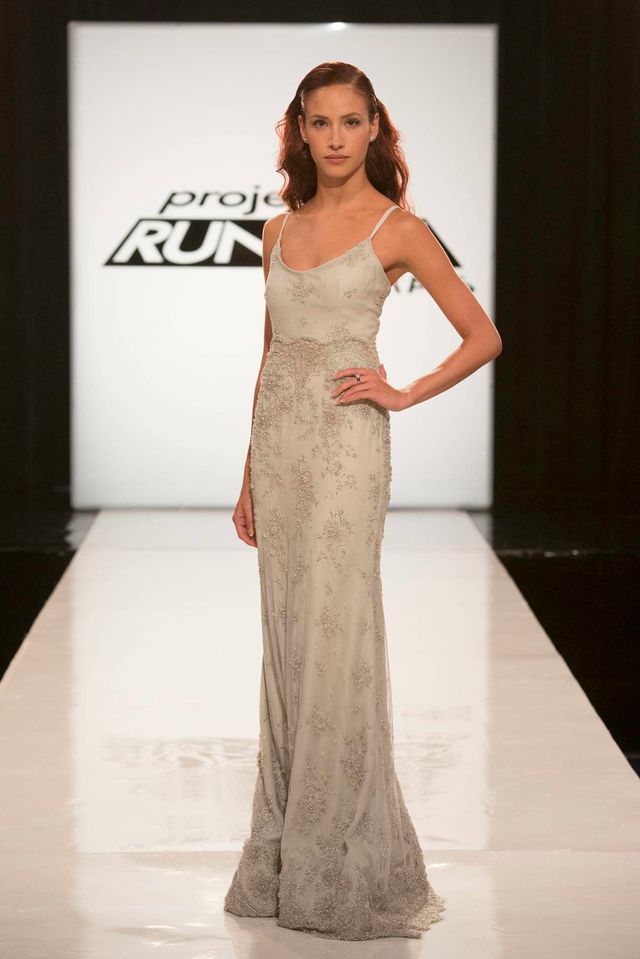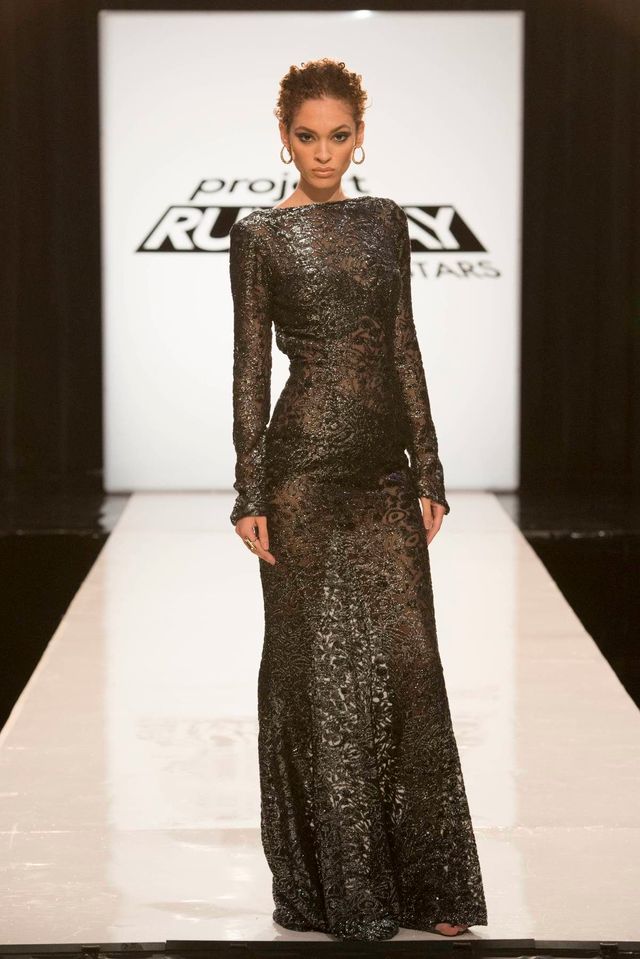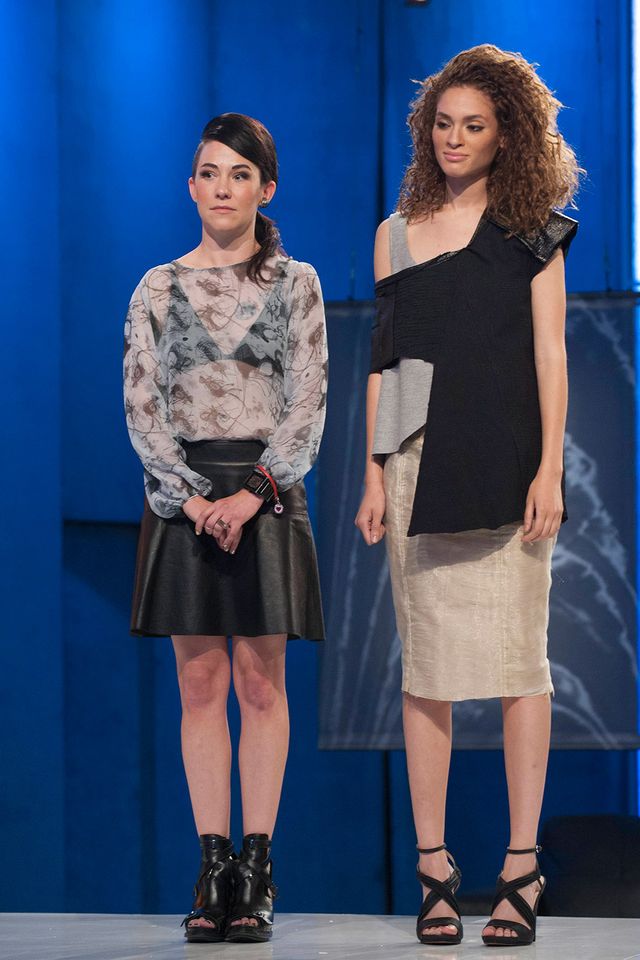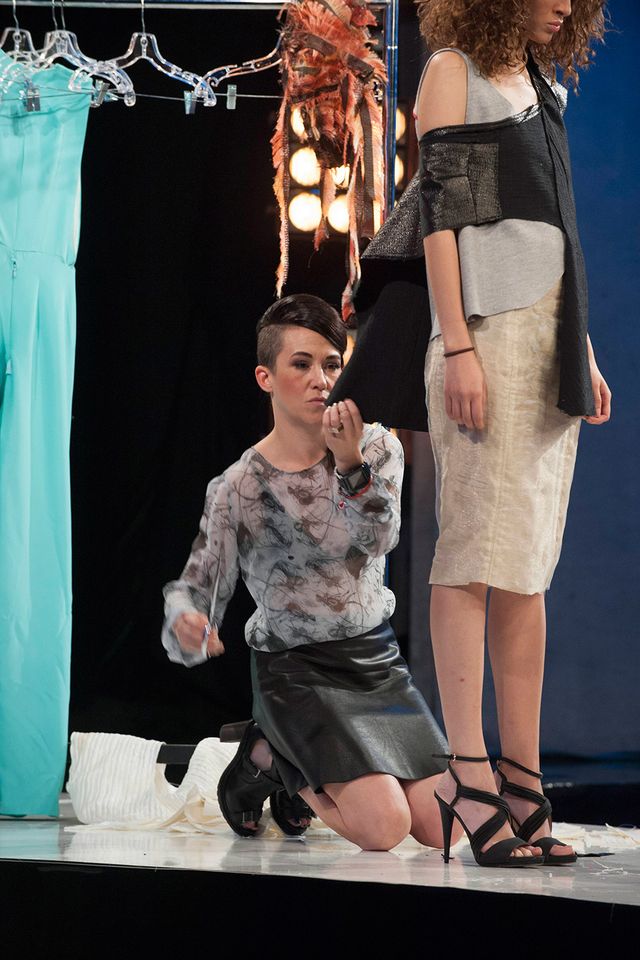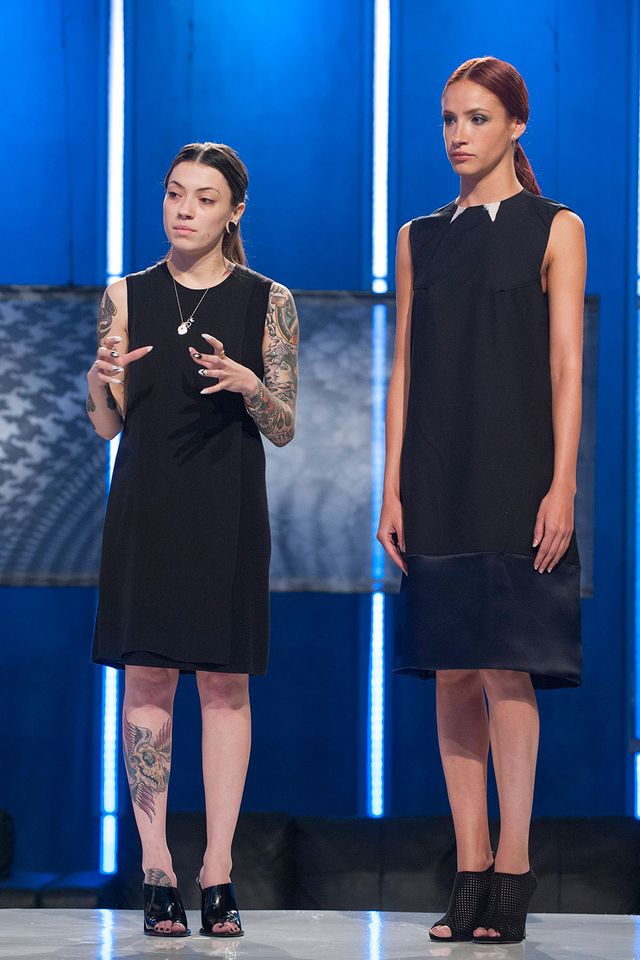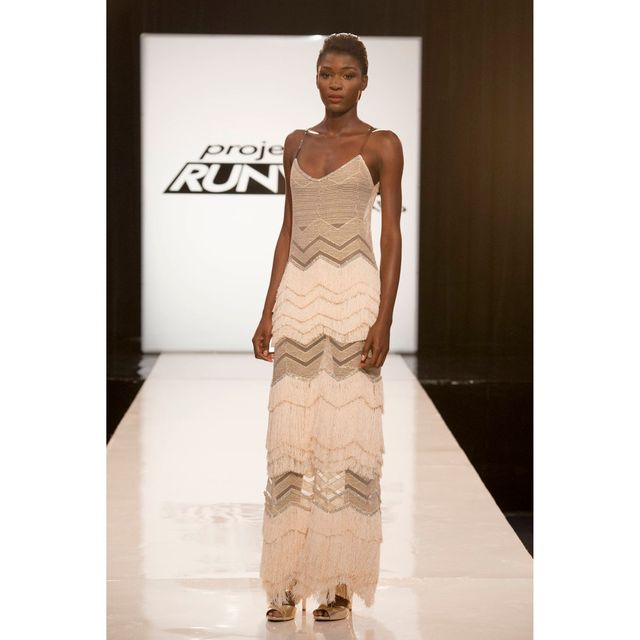 Dmitry's winning garment, which earned him the opportunity to design the wardrobe for a leading character in a Lifetime original movie.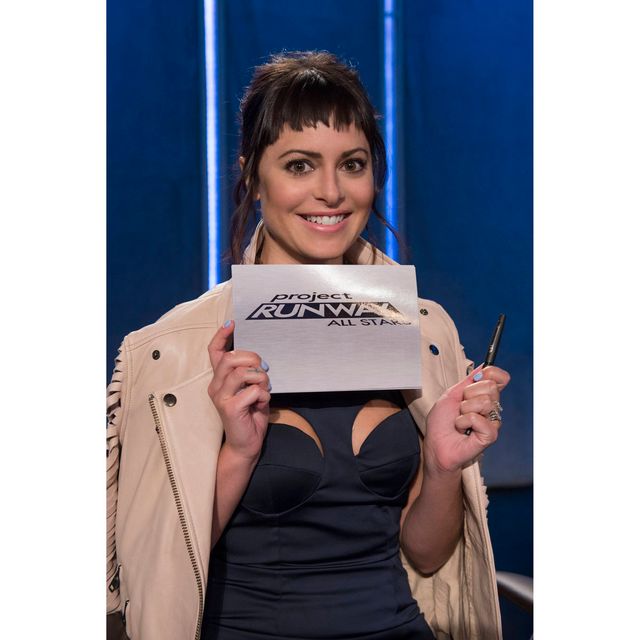 This week's guest judge was author and Nasty Gal founder, Sophia Amoruso.