"Suede to Rest" Book Giveaway Winners Announced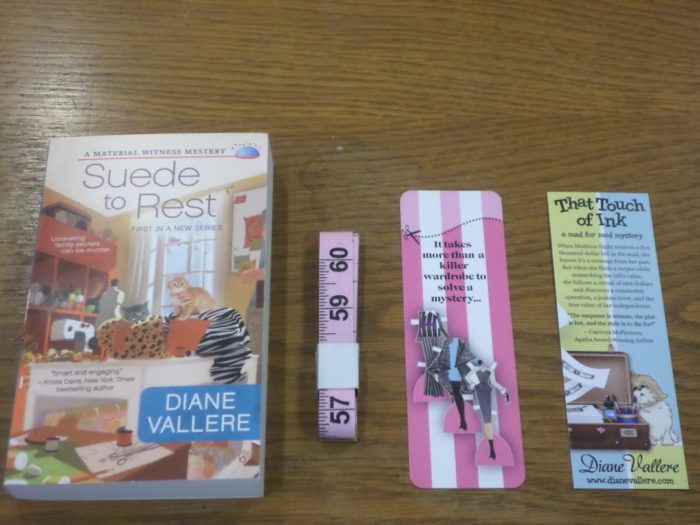 Congratulations to our winners!
The entire Threads staff congratulates readers Terezia, Jazzyma, Luvswv, Gmbva, and Dwana58. All five of them were randomly selected to win a signed copy of Diane Vallere's book Suede to Rest. The novel is a murder mystery that revolves around activities occurring in a fabric store. If you love to sew, and you enjoy murder mysteries, this book is for you! The winners will also receive a tape measure and several book marks–gifts from Diane.
Congratulations once again!