Notions: Smartphone and Tablet Stands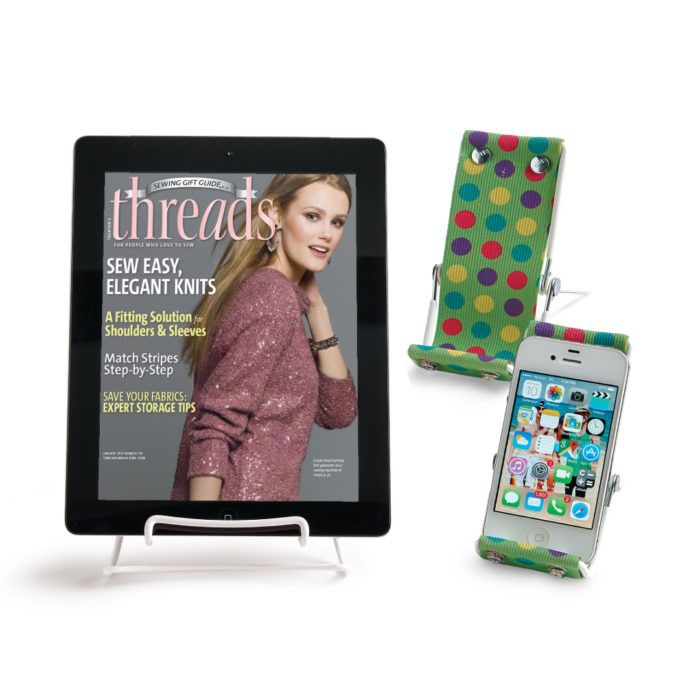 This was originally featured in the Notions department of Threads #178 (April/May 2015).
Now that we can access sewing apps, tutorials, videos, magazines, blogs, and more on our smartphones and tablets, why not make a place for them in our sewing rooms? Sew Steady's Smartphone Lounger and Fold + Go Tablet Stand support most smartphones and tablets, in addition to their cases, with a colorful fabric backing that attaches to an adjustable wire stand. The stands fold up easily and compactly so you can take them with you on the go. Choose from a variety of prints, including some sewing-themed options, to match your studio décor.
Visit SewSteady.com to learn more and find a retail location near you. Smartphone Lounger, $10.00; Fold + Go Tablet Stand, $15.00