Apply Hemstitching to a Garment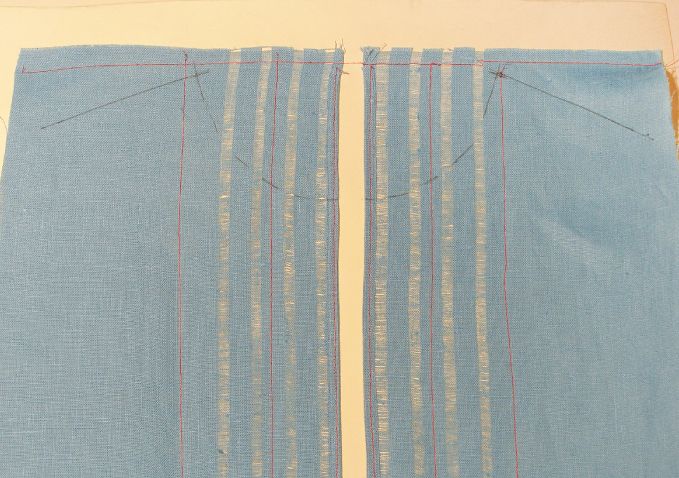 This web extra from Kenneth D. King's article on hemstitching, "Drawn Threads", in Threads #178 is a guide for how and where to apply hemstitching most successfully.
Applying a hemstitched design to a garment takes a little forethought and planning, but it's not difficult. The easiest way to work is to create the embellishment on yardage basted to paper, and to cut the garment section afterward. Creating the embellishment first, then positioning the pattern pieces on the fabric ensures that the embellishment will be placed correctly on the finished garment.
1. First, decide how many threads to remove from the fabric for the design. Then, draw the threads. To stabilize the fabric for stitching, mount it to heavy paper, such as brown kraft paper, oaktag, or manila paper. Pin the fabric to the paper, then machine baste it in place (red stitches). Always test the fabric first to ensure that the basting stitches won't leave permanent holes in the fabric.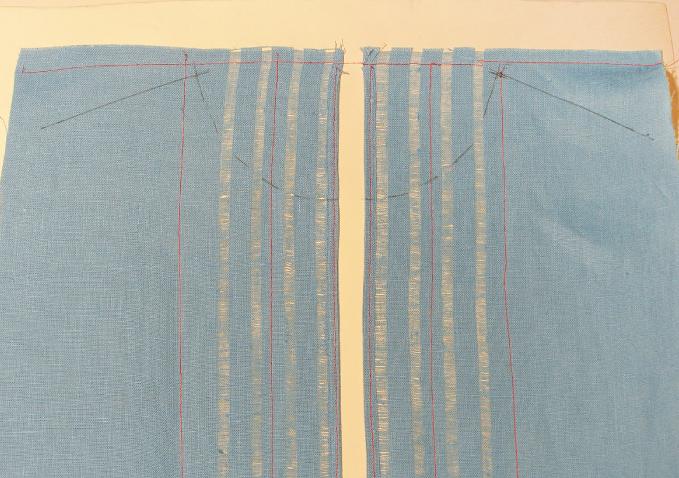 2. Mark the garment pattern's cutting lines on the fabric for reference. This way, you'll avoid more hand stitching than is necessary for the garment.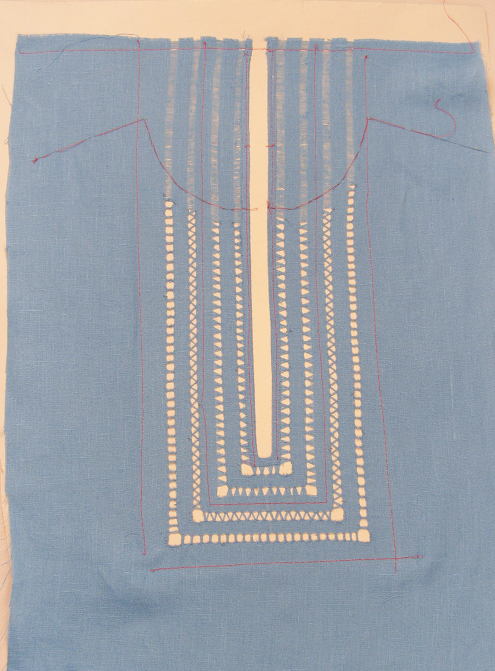 3. If the hemstitched design turns a corner, carefully cut the threads from inside the drawn thread area within the corner. The design does not need to be worked through the corner; this leaves a completely open area. Finish the raw edges of the open corner with a tiny whipstitch.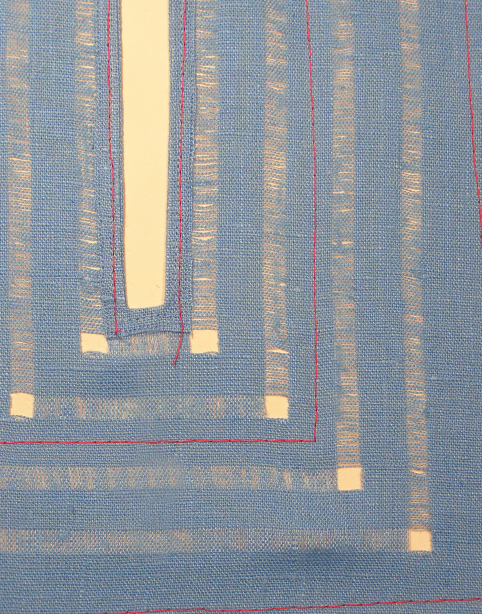 4. Work the hemstitching on all areas of the garment desired. Mounting the fabric to paper makes the process and handling the fabric much easier. Complete the hemstitching before removing the fabric from the paper.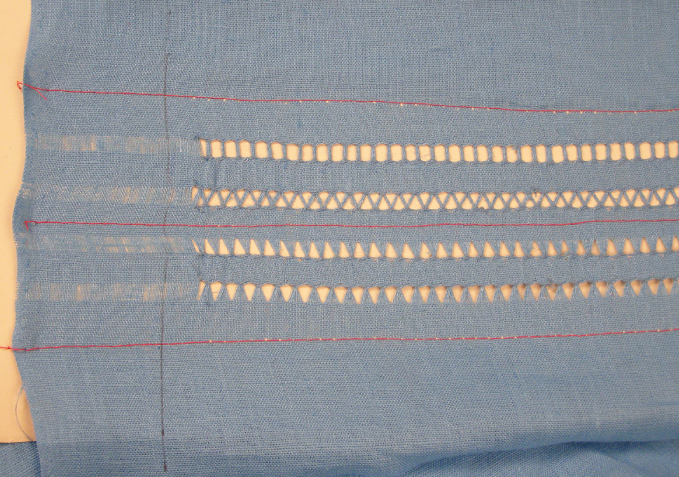 5 Remove the fabric from the paper and press it. Position the garment pattern pieces onto the hemstitched work, align it to the marked cutting lines on the work, and cut. Now you can proceed to assemble your garment as usual.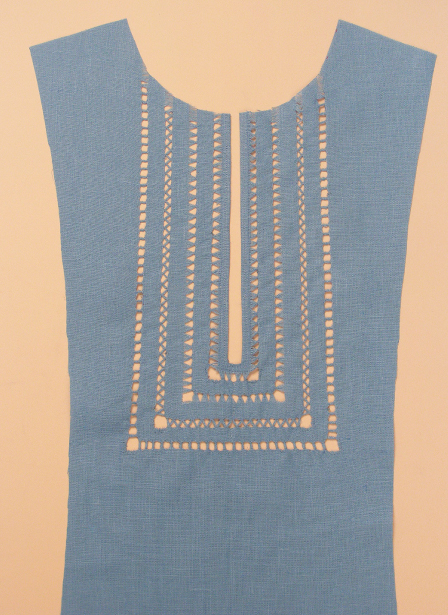 Will you try this embellishment technique?