Embellish Panties with Shadow Appliqué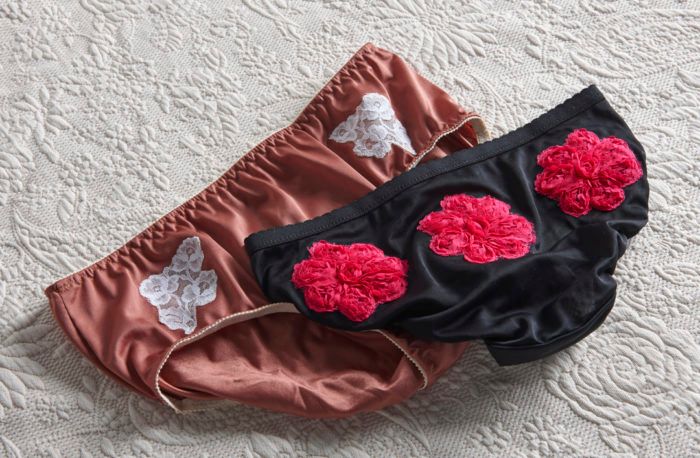 In Threads #178 (April/May 2015), Monica O'Rourke Bravo shared her expert secrets for sewing your own designer underwear in the article "Custom Panties." Before you begin the panty construction, consider adding Monica's favorite embellishment technique, known as shadow appliqué, to the cut fabric pieces. The simple detail creates a beautiful lace insert over a soft sheer fabric, which can be applied to the panty's front or back. Follow along to learn this easy process.
To begin, cut a motif, such as a flower, from a piece of lace. Then, cut a piece of sheer tricot slightly larger than the motif.
1. Stitch the lace. Align the lace's wrong side with the tricot's right side, and sew the edges together using a narrow zigzag stitch. There is no need to finish the edges because they won't fray or ravel.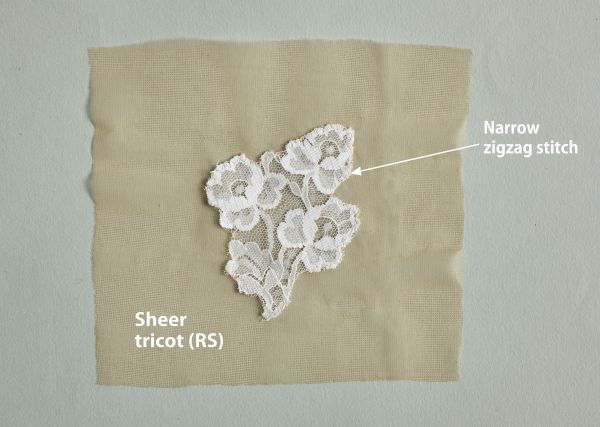 2. Cut to size. Carefully trim the sheer tricot to match the lace outline. Next, pin the lace and sheer piece as desired on the panty fabric's right side.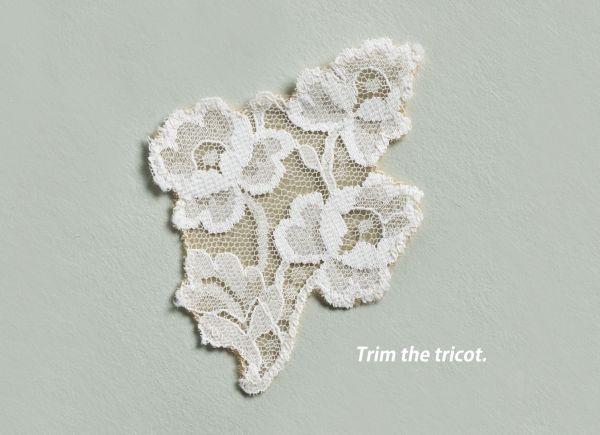 3. Apply the appliqué. Stitch around the lace edges with a narrow zigzag stitch. Then, cut away the panty fabric from behind the appliquéd piece. Repeat steps 1 through 3 for each desired appliqué.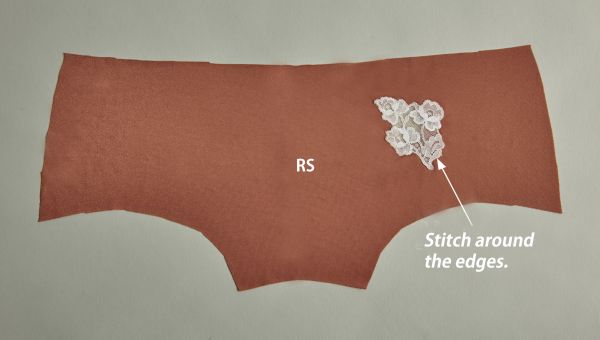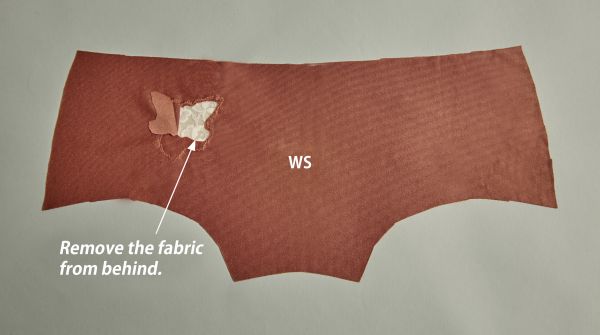 Voilà, you're done! Here are some examples of how to apply shadow appliqué to your designs.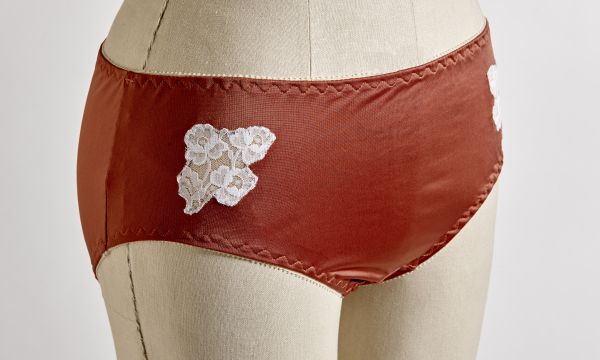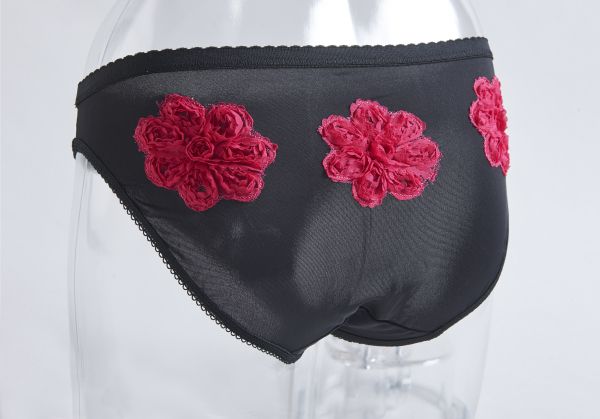 Have you ever sewn your own panties? What types of embellishments would you apply? Please share your thoughts below.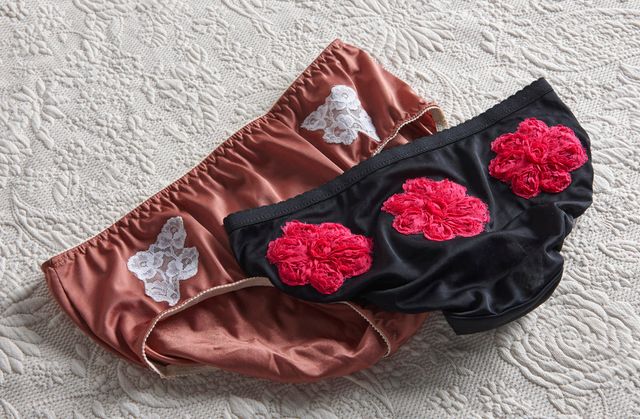 Apply shadow appliqué to a panty front (left) or back (right) for a truly unique detail.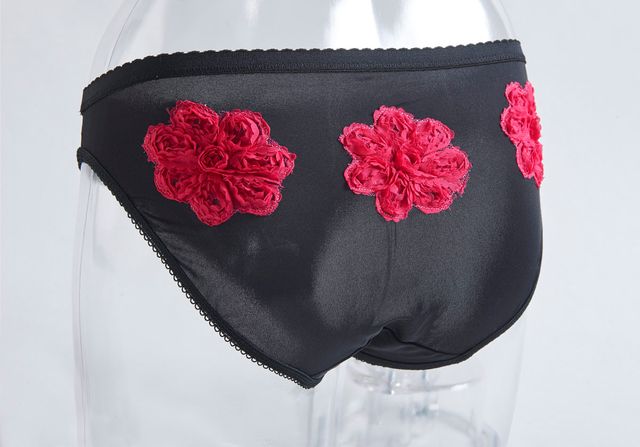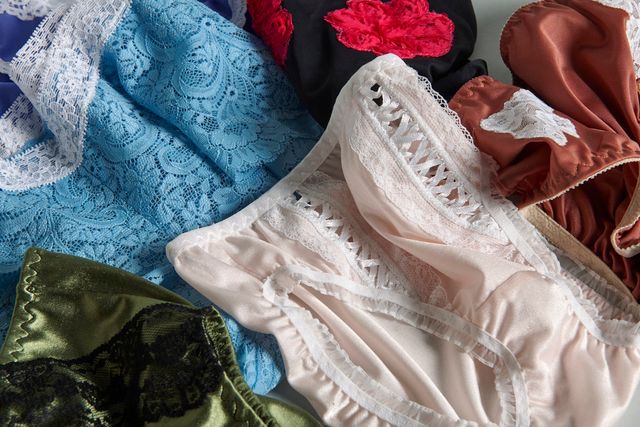 Learn how to create panties in the current issue of Threads #178 (April/May 2015).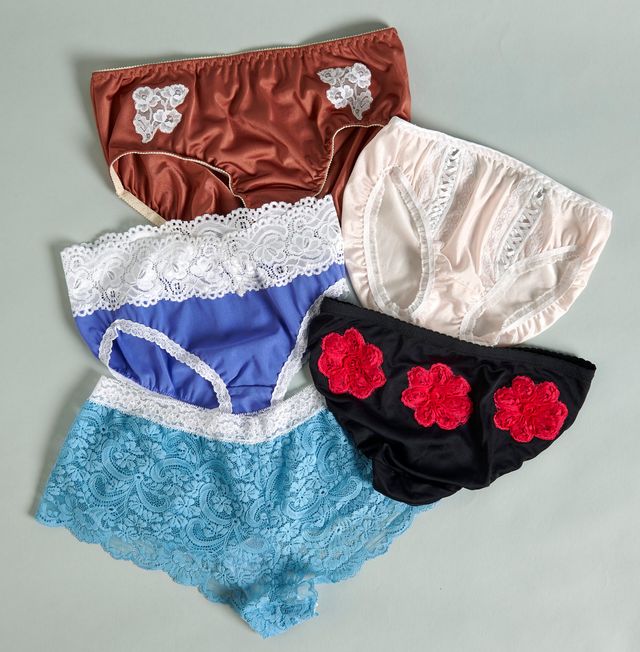 Panties come in all shapes and sizes, which leaves plenty of room to add embellishments.