Reader Tip: Color-Code Patterns for Easy Access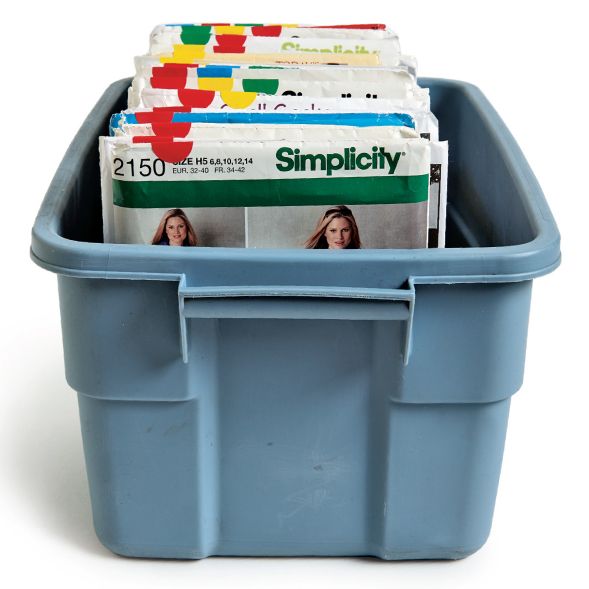 This reader-submitted tip was originally featured in Threads #178 (April/May 2015).
I label my patterns with large, colored, self-adhesive dots. I group the patterns by style. The dots indicate what's in a pattern envelope: a green dot for skirts, red for jackets, etc. I fold one or more colored dots over the pattern envelope's top flap where they can be seen easily. The left dot represents the style I wanted to make when I bought the pattern. The next dot indicates my second-favorite garment in the pattern, and so on. I also made a chart indicating what style each color represents. It's simple to find a skirt pattern because I know it has a green dot. It's also easy to return patterns to the correct location when a project is complete (sorted by the left dot).
-Carole McRight, Vicksburg, Mississippi


---
Submit your tip!
At Threads magazine, we're always on the hunt for smart tips, tricks, and solutions to help you sew smarter, better, and faster. Send us your great ideas for a chance to be featured in the magazine's Tips department.
Tips can be emailed directly to Threads or mailed to Threads Tips, P.O. Box 5506, Newtown, CT 06470.
We pay for any tips published in our magazine.