Sewing Tip: Gathering Mid- to Heavyweight Fabrics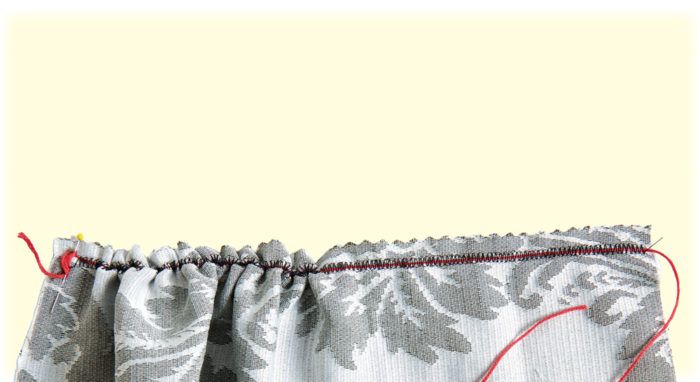 This tip was originally featured in Threads #178 (April/May 2015).
Gathering stitches sewn in standard sewing thread are no match for many mid- to heavyweight fabrics. No matter how gently you work, trying to distribute fabric fullness along a single delicate thread often ends in the thread breaking. Instead, gather heavier fabrics by sewing a zigzag stitch over a crochet thread or a length of six-strand embroidery floss within the seam allowance.
First, find the best zigzag stitch width: wide enough to clear the crochet thread and short enough to create a loose channel. Try a stitch 4.0 mm wide and 1.5 mm to 2.0 mm long. This produces a nice, even gather.
Place the thread or floss along the seam allowance, then zigzag-stitch over it.
Insert a pin at the end of the stitching line perpendicular to the stitches; wrap one end of the thread or floss around the pin to prevent it from pulling out of the channel. Pull the thread's opposite end to gather the fabric to the necessary length.
If a bit of the thread or floss is caught in the zigzag stitches, don't fret. Clip a tiny portion of the stitching to free the thread; this won't compromise the integrity of the gathering. You can remove the thread or floss after sewing the gathered garment seam, if you wish.
By Laura Pedersen-Schulz, an experienced sewer who also blogs at LilacsAndLace.blogspot.com.