Eastern Influences at the Met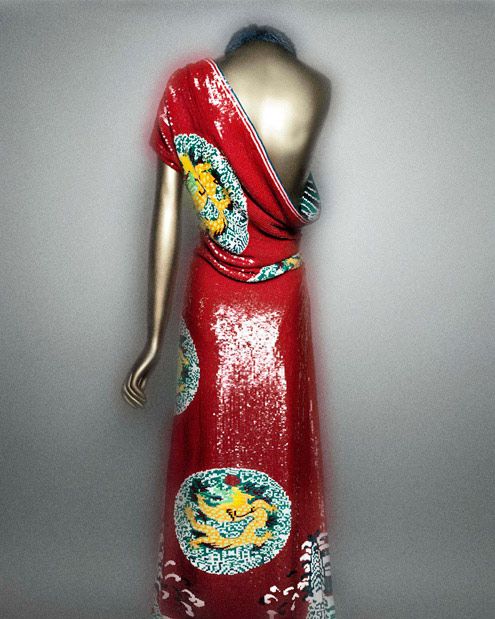 Every year the Metropolitan Museum of Art puts on a fashion exhibition that draws design students, fashion lovers, and others to the New York City museum. In fact, the Met Costume Institute's annual fashion exhibition forms the basis of a major fundraiser attended by celebrities and designers. This spring's exhibition should inspire some fascinating fashion choices for the Costume Institute Benefit Gala.
This year the Costume Institute exhibition explores the West's fascination with the East. The exhibition, "China: Through the Looking Glass," is on view May 7 through August 16, 2015, in the museum's Chinese Galleries and the Anna Wintour Costume Center.
The Western world has long been fascinated by the arts and cultures of the Far East. Over several centuries, that fascination has expressed itself periodically in Western art and fashion. The exhibition explores how China has influenced high fashion and how elements of Chinese art and culture have been translated, re-translated, and mistranslated. More than 100 fashion pieces from designers are juxtaposed with Chinese costumes, paintings, porcelains, and other art, including films and photo vignettes.
If you can't attend the exhibition in person at the Metropolitan Museum of Art in New York City, you can learn more about it and view images at the Exhibition Website.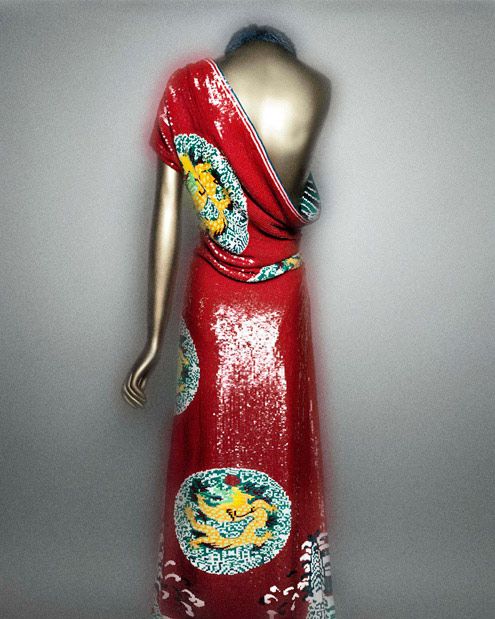 Tom Ford (American, born 1961) for Yves Saint Laurent, Paris (French, founded 1961)
Evening dress, fall/winter 2004–5
The Metropolitan Museum of Art, New York, Gift of Yves Saint Laurent, 2005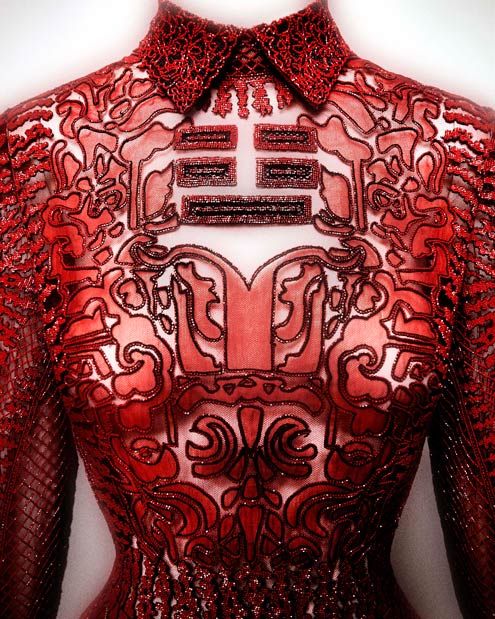 Valentino SpA (Italian, founded 1959)
Evening dress, "Shanghai" collection, 2013
Courtesy of Valentino SpA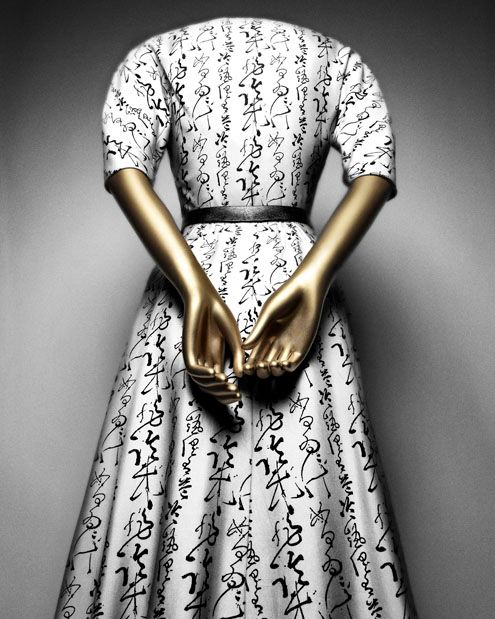 Christian Dior (French, 1905–1957) for House of Dior (French, founded 1947)
"Quiproquo" cocktail dress, 1951
French
Silk, leather
The Metropolitan Museum of Art, New York, Gift of Mrs. Byron C. Foy, 1953 (C.I.53.40.38a–d)