Book Giveaway and Interview with Quilting Expert Joan Ford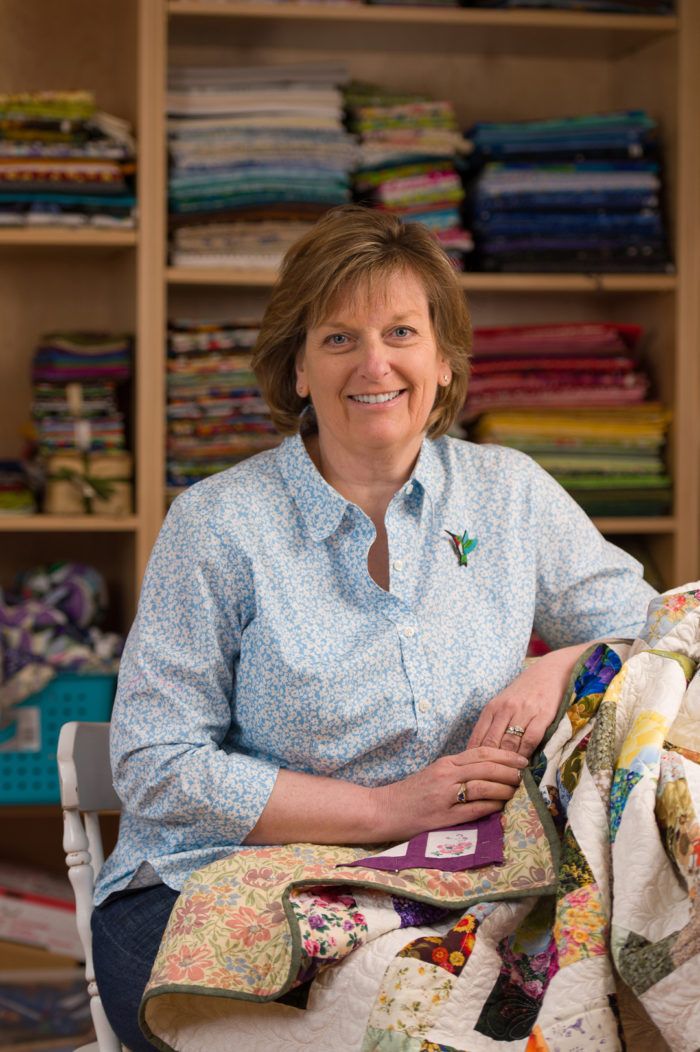 When Bad Things Happen to Good Quilters (The Taunton Press, 2015)
Joan Ford's latest book is out. This survival guide helps quilters of all skill levels to avoid common quilting errors and to work around them if they occur. Joan also suggests great quilts to make. Joan is the founder of the ScrapTherapy quilting program and teaches workshops and quilting classes throughout North America. To celebrate the release of Joan's book, we've included a free quilting download on our website for a fabulous recycled quilted tote.
An interview with Joan Ford:
Threads magazine: What inspired you to write a book in this survival guide format?
JF (Joan Ford): The idea started out as a suggestion from the editorial staff at The Taunton Press. A quilting version of the survival guide series seemed a perfect fit for my passion. I feel that quilting is a hobby that should have absolutely no guilt associated with it. I think, lots of times, quilters give up on a project because they hit a trouble spot. It's easier, sometimes, to move on than to figure out a fix, which could be something as simple as changing a needle on the sewing machine or incorporating a different fabric color. But the cast-aside, unfinished projects don't go away. As the unfinished objects pile up, so does the guilt. Of course, quilters are also subject to the 'shiny new object' syndrome having nothing to do with hitting a rough spot in the process, but maybe that's another story for another day.
This book also allowed me to reach out to some of my designer friends in the industry for their tips in specific areas of their expertise. I heard directly from quilters in my online community who experienced real problems in their quilts, and I learned how they fixed or worked around the problems. Quilters are very resourceful. The book also left a little room for some humor. And really, when bad things happen, doesn't it always create the chance to look back with a smile? It might not be so funny when the dog tears a hole in a wedding quilt, but applying a dog-bone shaped appliqué over the hole to commemorate the need for the repair allows for a little chuckle later on. Life happens to everyone, even when we're making quilts!
Threads: What's the most common problem you run into when quilting?
JF: When I teach, I think the problems I most often see are seam allowance errors. The scant quarter-inch seam is such a simple concept but may be surprisingly difficult to achieve exactly and consistently. There are so many variables involved: the machine foot, the thread, the maker, even the sewing machine itself. With any concept, I think the first step in conquering the challenge is understanding it and determining the fix that works best for you.
Threads: What is your best advice for a beginning quilter?
JF: I think it's important to learn the basics. Everyone has to walk before they can run. With social media offering tons and tons of resources, it's fairly common to find beautiful specimens of exceptional piecing and quilting done by people who have been making quilts for a very long time, and then make comparisons. "I want MY quilt to look like that one," they tell themselves. Try not to compare where you are at the very beginning of the process to where someone else is after making hundreds of quilts. You can achieve any level you want by learning, doing, experimenting, and understanding, but it takes time. And you'd be surprised how quickly you can pick up some of this quilting knowledge with just a little bit of mileage under the needle. I have always felt that everything in quilting is easy. You just have to figure out what tricks and tips work best for you, what pitfalls to avoid, and approach each new technique when you are ready for it. In any hobby, you can always find someone who has mastered the process better than you have. Rather than see that as a letdown, turn it into inspiration.
Threads: Where did you learn most of your tips and tricks (trial and error, a family member, guide books, etc.)?
JF: When I was a kid, my mom sewed an occasional Halloween costume, or a hem, but she never used the sewing machine enough for me to consider it as something I might be interested in. There were no sewists in my family for inspiration. In fact, I opted out of the sewing class in high school to take a ceramics class. I never even touched a sewing machine until about two months after receiving my first machine as a gift in 2003. I worked a full-time job, came home, made dinner, and moved immediately to the dining room where I set up an ad hoc sewing studio. I couldn't get enough! My whole day was ruined if I wasn't able to sneak in a couple of four-patch seams before heading off to my daily commute. I took tons of classes at the local quilt shop to learn lots of techniques. I've always loved using gadgets, and I've tried plenty that I liked and plenty that I didn't care for. And if a technique didn't work for me, I tried to figure out why it wasn't working. I was always looking for a little tweak in the pattern or technique that would make things a little easier or more accurate.
Threads: What can readers look forward to seeing from you in the future?
JF: It's so hard to say because I like so many different quilting techniques. But scrappy quilts, I should say controlled scrappy quilts, are my favorite. I've been playing around with the many things you can do with nine-patch blocks, so maybe something in that direction is on deck. In some ways, I'm just as anxious to see what's next as anyone else. There are so many paths to take, it's tough to choose just one.
---
ENTER FOR YOUR CHANCE TO WIN
For your chance to win a copy of Joan's book, When Bad Things Happen to Good Quilters, tell us about the most common error you've made when quilting and any solutions you may have. Leave a comment below by 11:59 p.m. EST, April 3, 2015 to be eligible to win. The winner will be randomly selected, contacted via email and announced shortly thereafter.  
FREE PATTERN DOWNLOAD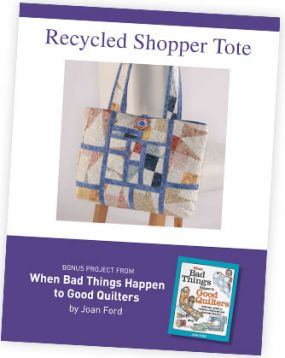 To celebrate the release of Joan's book, we are happy to offer this bonus Recycled Shopper Tote project as a free download.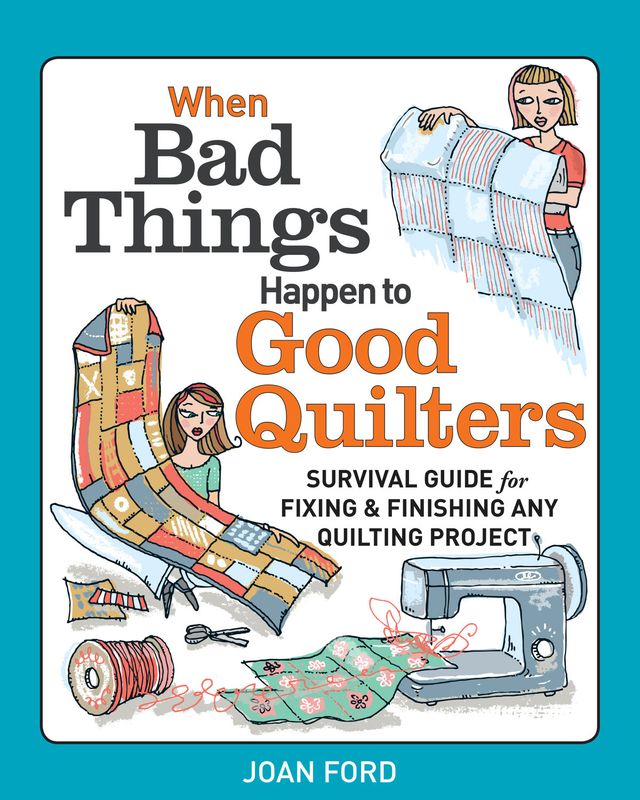 Preorder your copy of When Bad Things Happen to Good Quilters by Joan Ford (The Taunton Press, 2015) now.