Sewaholic Announces its New Davie Dress Pattern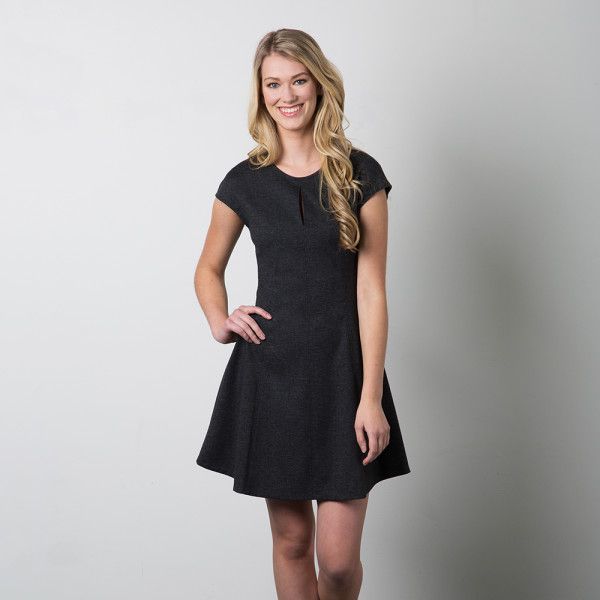 If you're in the market for a knit dress pattern, consider the new Davie Dress by Sewaholic Patterns.
An independent Canadian pattern company based in Vancouver, British Columbia, Sewaholic Patterns aims to design classic, feminine, and practical patterns for women with a large waist-to-hip ratio. To find out more, visit Sewaholic's website.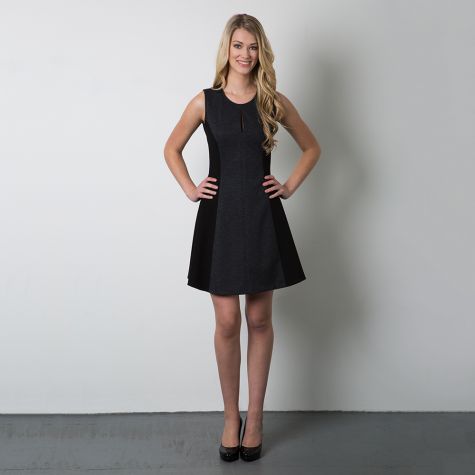 The Davie Dress has a fitted bodice and flares below the waist. It has front and back princess seams, which make this dress easy to alter. It also features a slightly scooped neckline with a modest keyhole, cap sleeves as well as a sleeveless option, and two hemline variations: mid-thigh and knee-length. No closures are necessary.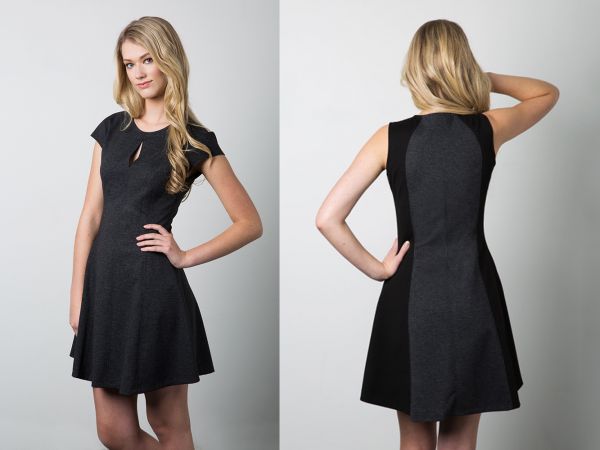 This pattern was designed for a double knit or ponte fabric (shown below, left, in the mid-thigh-length option), but also looks great in a knit jersey (shown below, right, in the knee-length version).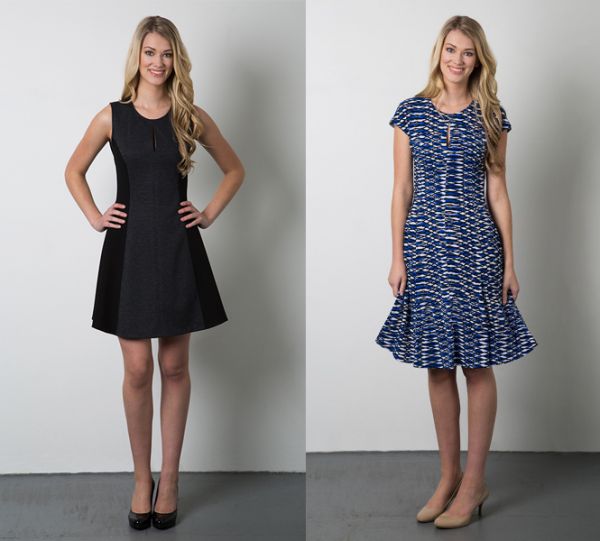 This dress was designed for an easy skill level, comes in sizes 0 to 20, for busts 30 inches to 45 inches, and hips 36 inches to 51 inches. It is available as a printed pattern or a PDF. For more information, visit Sewaholic's pattern announcement post.
What do you think about this pattern? Does it match your style? Would you want to try it out? Share your thoughts below.
---
If you're looking for more pattern news, don't miss the Threads Pattern Review department.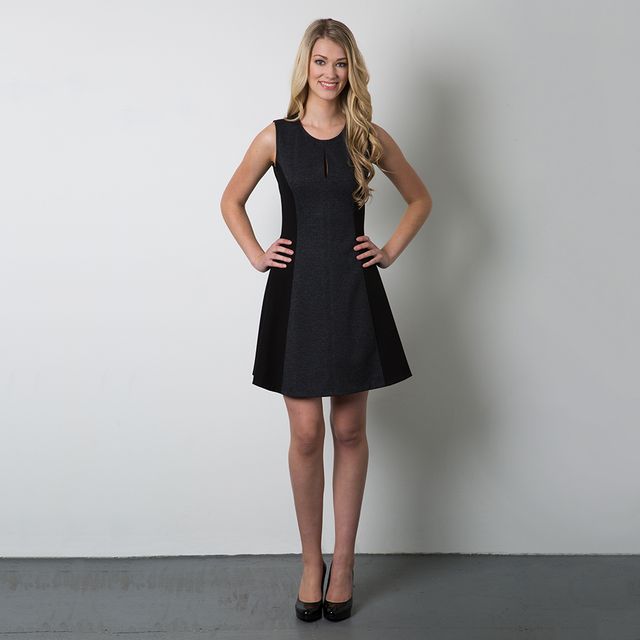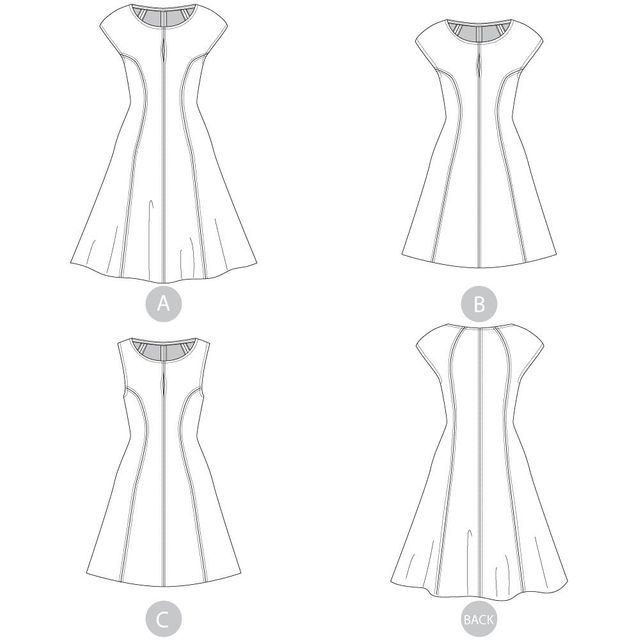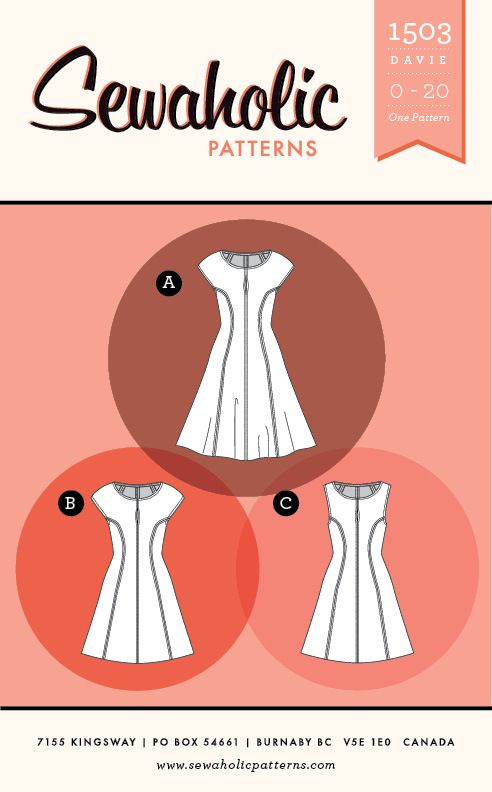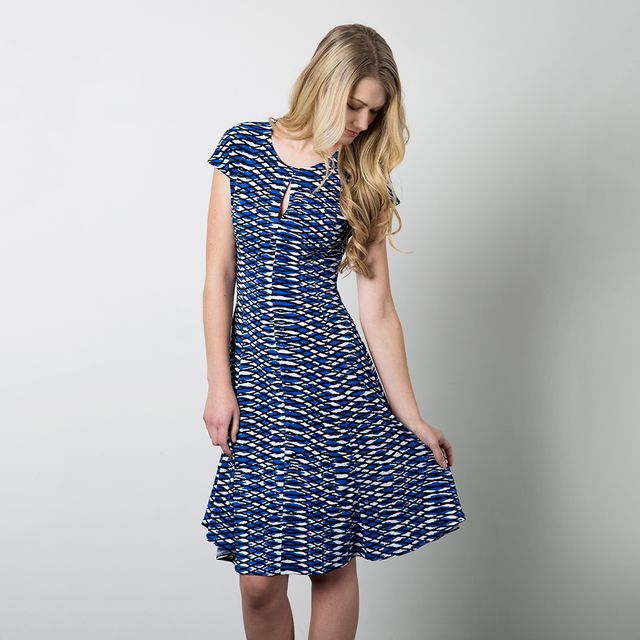 . . . or in a softer knit jersey for a more relaxed effect.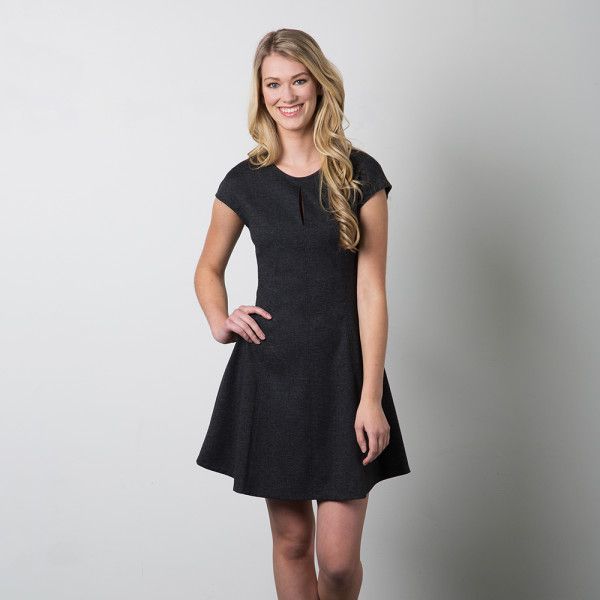 Sew this flared dress in a double knit for a structured silhouette . . .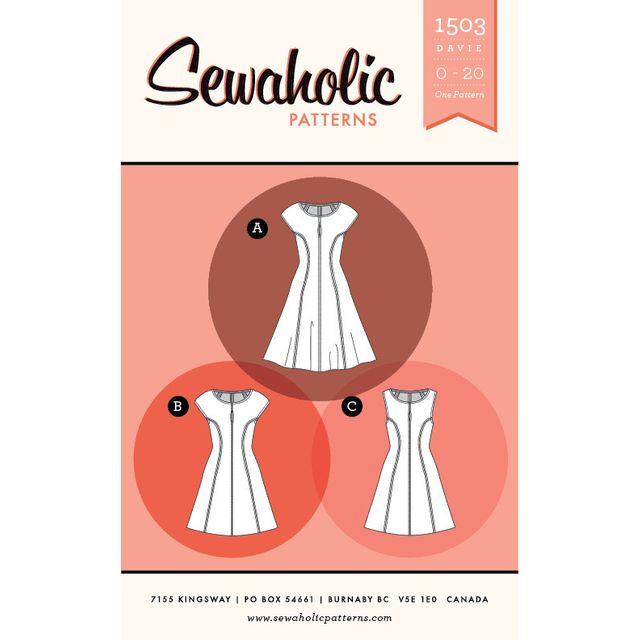 The new Davie Dress pattern by Sewaholic comes in three styles. View the envelope back.