Huge Four-Prize Giveaway to Inspire Your Sewing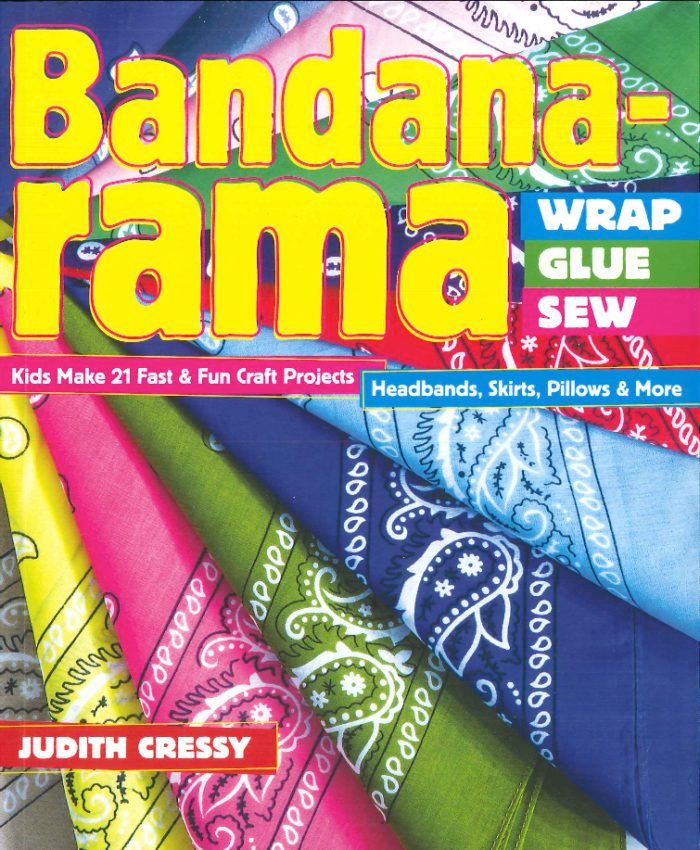 This huge giveaway will ignite your creativity! The fabulous books we're including are full of projects for garments, accessories, and other designs, and the Scrap Bags will be a great addition to anyone's sewing space.
THERE ARE FOUR ITEMS IN THE GIVEAWAY
Bandana-rama:
One lucky winner will receive Bandana-rama by Judith Cressy (C&T Publishing, 2014). With these inspiring designs, the winner will be able to create more than 21 kid-friendly designs. Geared for young sewers ages 8 and up, Bandana-rama gives instructions for accessories, garments, and much more all utilizing colorful bandanas!
Buffi's Dress Design:
The winner will also receive Buffi's Dress Design by Buffi Jashanmal (Storey Publishing, 2014). This book was featured in the Spring 2015 issue of SewStylish. The fun styles described in the book are sure to fire up our winner's passion for dress making. The book was created by a season 10 contestant from the popular show Project Runway and includes instructions for 30 simple, yet elegant, dress designs with additional instructions about how to customize the dresses and add embellishments and complex details to make the dresses rock!
Project Teen:
Also in the prize package is Melissa Mortenson's Project Teen (C&T Publishing, 2014). This book gives detailed instructions for over 20 different projects for even the pickiest of teens and 'tweens, including quilts, T-shirts, tech covers, totes, accessories, and more. Make the projects for a young person in your life, or use the book as a teaching tool to teach a teen or 'tween to sew.
Scrap Bag Bonus:
In addition we're including two adorable scrap bags to round out the prize package. Use them to store your scraps as you sew–or perhaps you'll find another use for them. These bags were featured in the "Cool Tools" section of the Spring 2015 SewStylish.
HOW TO ENTER
To enter this giveaway, simply answer the following question: What is the most interesting and creative item that you have sewn or quilted? Leave your answer in the comment section below to be automatically entered in the contest. All comments must be posted before midnight EST on Tuesday, April 7, 2015. Winners will be randomly selected and announced during week of April 13. Good luck!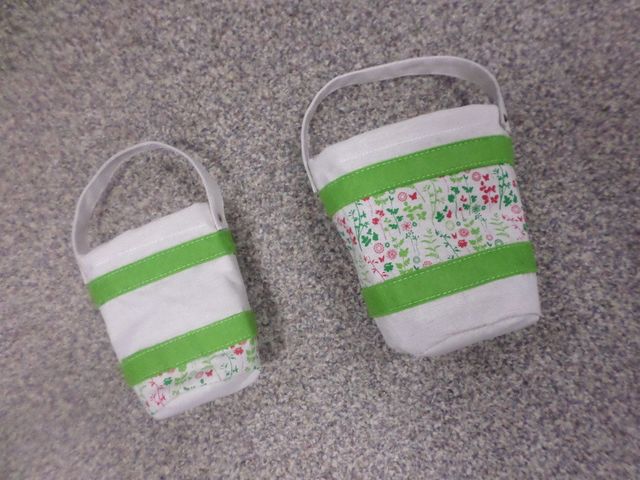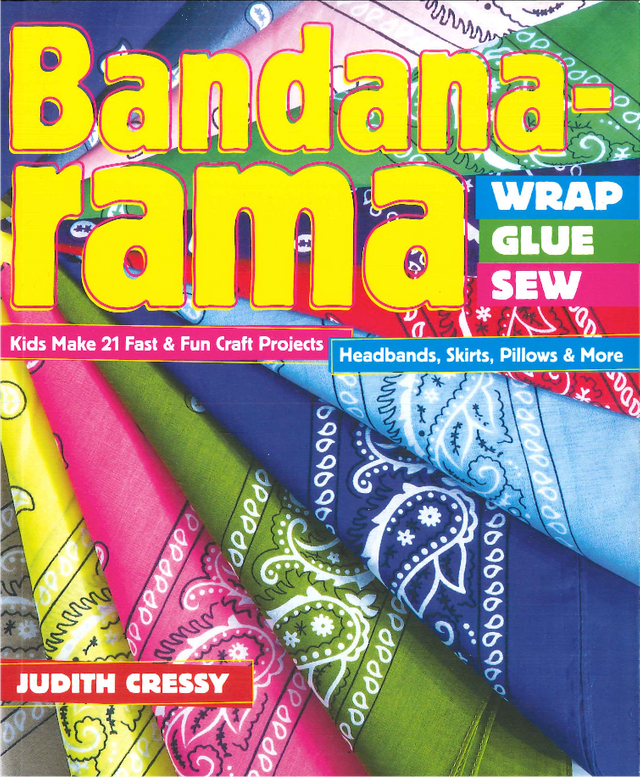 Judith Cressy's Bandana-rama (C&T Publishing, 2014)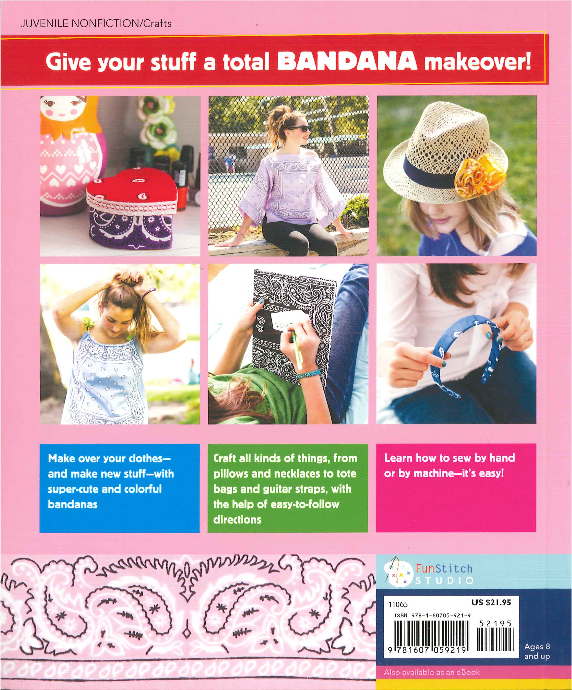 An inside page from Bandana-rama.
Project Teen by Melissa Mortenson (Stash Books, 2014)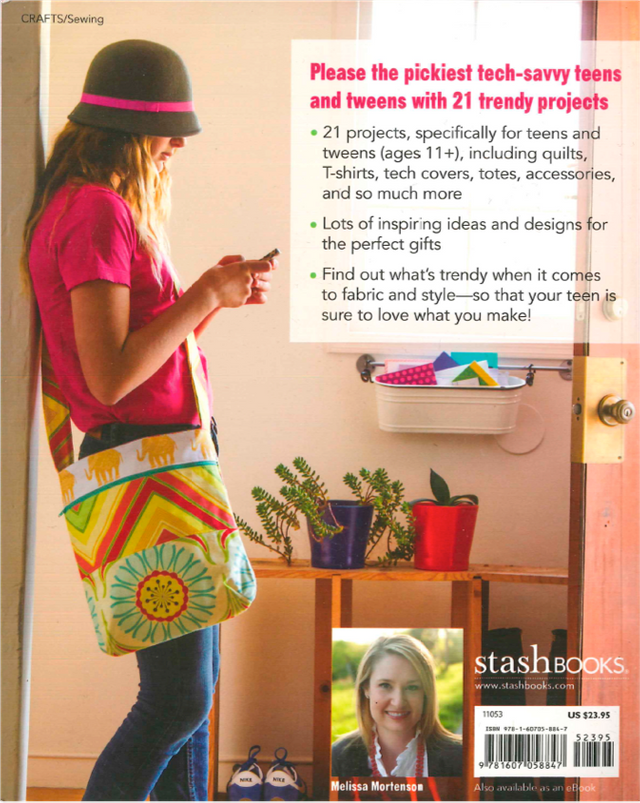 An inside page from Project Teen.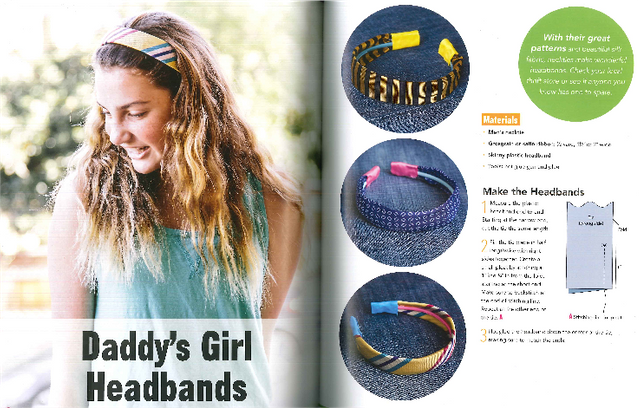 A sampling of Project Teen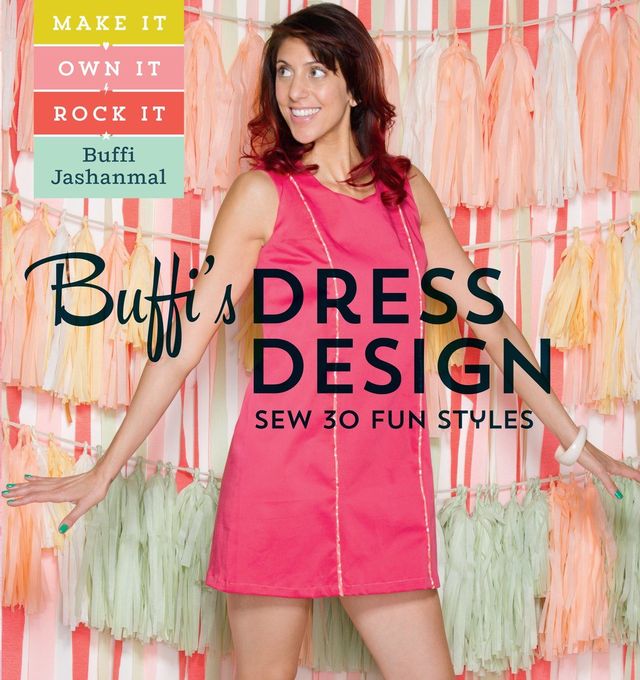 Buffi Jashanmal's Buffi's Dress Design (Storey Publishing, 2014)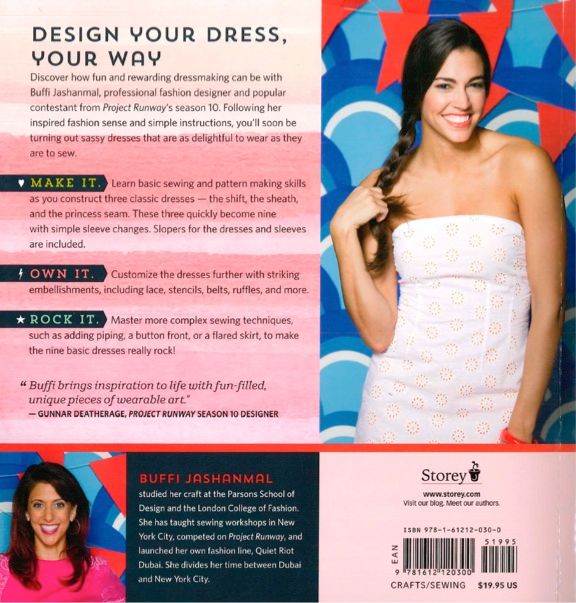 An inside page from Buffi's Dress Design.