How to Attach Appliques Across Curved Seams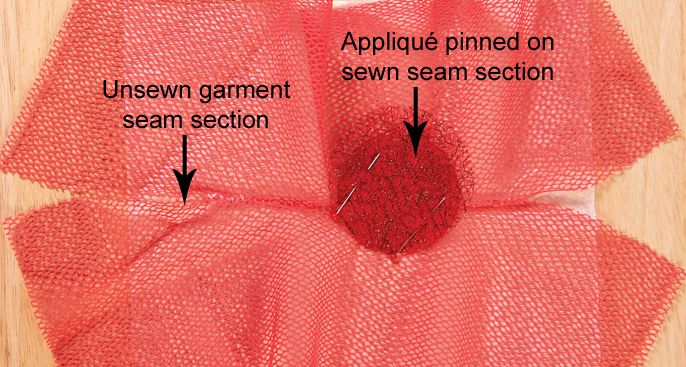 In "Appliqué on Net," published in Best of Threads: Embellishments (on sale April 7), Anna Mazur teaches how to cut and stitch appliqué motifs onto net and mesh fabrics. If you're appliquéing a net garment and want any of the appliqués to overlap the garment seams, and the seam is curved, there's a special method for attaching them. This technique isn't limited to appliqués on net, however. Use it when stitching appliqués to a garment made from any kind of fabric.
To affix appliqués across curved seams, first sew only the section of the seam where the appliqué attaches; this enables you to flatten that section while sewing the appliqué. With a stitching template as a guide, sew the appliqué in place. You may have to sew smaller sections of the curved seam and the appliqué at a time. Then, finish sewing the curved garment seam.