Top Sewing Machine Features to Look For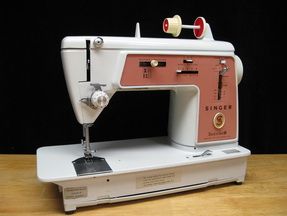 At Threads, we regularly receive queries from readers about how to choose a sewing machine. Aspiring seamstresses want to know what features to look for, but we've found that everyone has different needs and preferences.
I asked the Threads staff about their experiences with their first sewing machines, posing the following questions:
Think back to your first sewing machine. What feature did you most appreciate? What feature did you wish the machine had? Was there a feature that you thought you'd love, and ended up not using much or even disliking?
With our combined 300-plus years of sewing (yes, it's true!), we all had different stories to tell about our first machines. However, the recurring theme in all our answers was "simplicity and reliability." None of us felt the call of dozens of fancy stitch patterns, and we all valued machines that felt user-friendly and trustworthy.
Read on for some verbatims, and to find out which features we longed for in our early days of sewing-and in some cases still long for! Although the machines we praise are no longer being manufactured, the qualities that we love(d) about them can be found in many new machines.

Get more sewing machine-related articles:

• 17 Ways of Getting the Most Out of Your Sewing Machine
• Your Sewing Machine Buying Advice
• Sewing Machine Needles
• Video: How a Stitch is Made
• Understanding Thread Tension

Buttonhole-stitch envy
"The feature I always wished the machine had was an easy buttonhole maker. Making buttonholes required using the zigzag stitch on my mom's machine, or hooking up a clunky and finicky attachment on Grandma's machine. Both were Singer machines. I have inherited an old Singer Slant-o-matic like Mom's, which does not have a buttonhole maker, either. I use the zigzag stitch. I should be an expert by now!
"The feature I like on this old Slant-o-Matic is the collection of "fashion disks," which allow the machine to make different types of stitches. I know, I am living in the Dark Ages. Today's computerized machines have millions of stitches and lots of other bells and whistles. But I'll take my old reliable over them any day."
Chainstitch and bobbin-winding
"I bought my first machine in about 1965 or 1966. It was a Singer Touch and Sew, and I think it was model 626. It had seven specialty push-button stitches including standard zig-zag. (Push button was the new thing at the time. Up until then you had to use cams for specialty stitches.) It also stitched a fabulous chain stitch that was easy to set up. The chain stitch was fantastic for any time stitches would ultimately be removed, for example when basting a muslin together.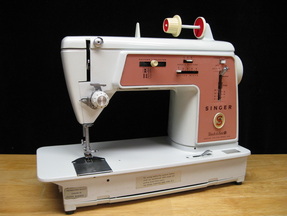 "The thing I loved most about that machine and wish I had today was that you wound the bobbin within the bobbin case. When the bobbin ran out, you left it right where it was, and left the needle threaded. You just pushed a button and hit the foot pedal and the bobbin was wound. You pushed the button again and returned to your sewing.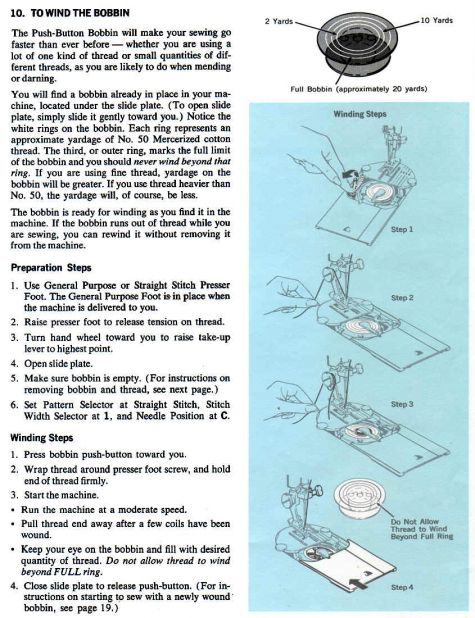 "What I like best about my new machine that I wish that machine had is the automatic thread cutter. As far as I'm concerned, that's the best new invention out there!"
Easy portability
"I learned to sew on my mother's early-1960s Singer machine (the "Rocketeer"), which was a big, solid, flat-bed machine. As a teen, I never bothered to read the manual or figure out most of its features-it always felt like a bit of a monster.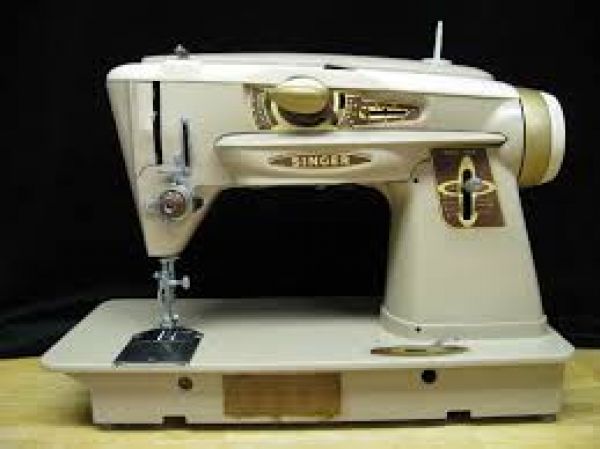 "When I bought my own first machine, many years later, I purchased a very basic mechanical machine, the Brother Pacesetter 1000. It offers about 13 stitches, including a four-step buttonhole. I'm not sure there's a machine as bare-bones as this one nowadays. However, I loved it then, and I still love it now. It's not too big or heavy, so it's easy to carry when I go to a sewing class, or pitch in at the dance studio doing last-minute costume alterations. The stitch quality is excellent, and the stitch-width adjustment dial makes it easy to place the needle in just about any position, so top- and edgestitching evenly is simple. The only features I missed were a one-step, auto-size buttonhole stitch, and a needle-up/needle-down feature, so the machine would always stop with the needle down.
"Recently, I lost my newer, fancier machine in a serious flood. The PS 1000 has once again become my go-to sewing machine. It continues to behave well-but now that I'm older, I wish for an automatic needle-threader!"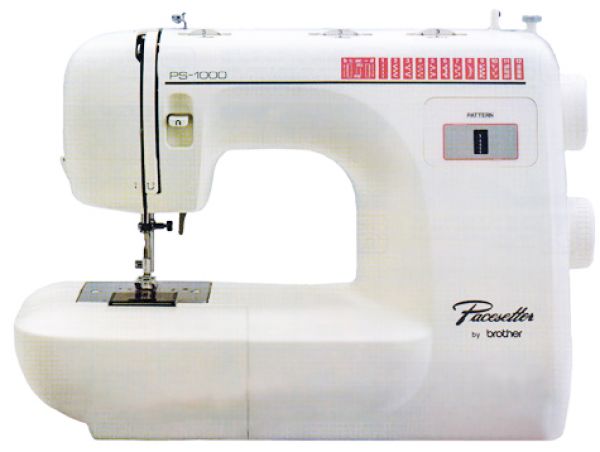 Photo: Brother-USA.com
Strong, yet sensitive
"My first sewing machine-a Janome Memory Craft 3000, which is still the machine I use-purchased about 17 years ago, 100 percent fulfilled my expectations and needs at the time. I was sewing mostly Renaissance-faire costumes from mid- and heavy-weight upholstery brocades. The sales agent assured me and my mother (who purchased it for me to defend her old Singer from my handwheel-reversing propensities and super-thick sewing projects) that the machine would easily stitch through at least six layers of heavy denim without complaining. And he proved it with a demonstration. When seams can be three of four layers thick, and intersections are like road speed-bumps, you need that kind of capability.
"And now that sewing silk is my favorite thing to do, I'm pleased that the machine also handles extremely lightweight fabrics beautifully. If you're considering a new sewing machine, or a first sewing machine, be strategic. Think about the kind of sewing you're most likely to do and look for features that will make it easier. Think about the problems or limitations of your current machine and look for features that will solve them. Bells and whistles are nice, but solid basic functions are imperative. My old Janome has dozens of decorative stitches that I hardly ever use, and an automatic/sensor buttonholer that sees even less use (pull-over tops and zipped dresses are my staples); although I like having those capabilities just in case, and I know that buttonhole feature works incredibly well."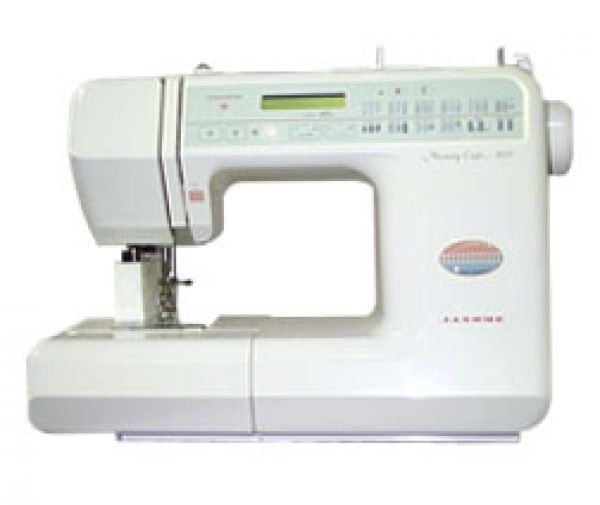 Photo: TheFabricPatch.com
Classic reliability
"My first machine (a Singer Featherweight)came when I was nine. It had a straight stitch only and could sew reverse. It wound bobbins and had a nice little package of specialty presser feet and a wonderful sewing book that I memorized. I used everything this machine had to offer: the seam gauge, stitch length adjustment, the presser foot presser adapter, and the light. It didn't do much but it did everything I needed and I sewed on it for decades. As I look back, I think having a limited machine like this made me a better sewer. I couldn't depend on fancy stitches or sewing machine features to do the work for me. As a result, I have a good grasp of sewing. I also knew my machine very well and it was never in the shop….not once. It ran like a top."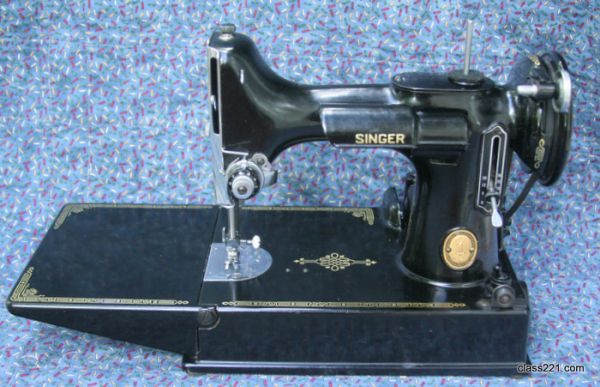 Photo: Singer-Featherweight.class221.com
Simplicity and ease of use
"I've only ever had one machine and it's very basic (a Bernina 1010). However, I actually appreciate its simplicity and the fact that it is so easy to use. My favorite feature is the thread cutter, since I pretty much always forget my scissors at the ironing board when I return to my machine. As for the features I wish I had, I would say a self threader, a one-step buttonhole option, and a variety of specialty stitches, since I enjoy crazy quilting."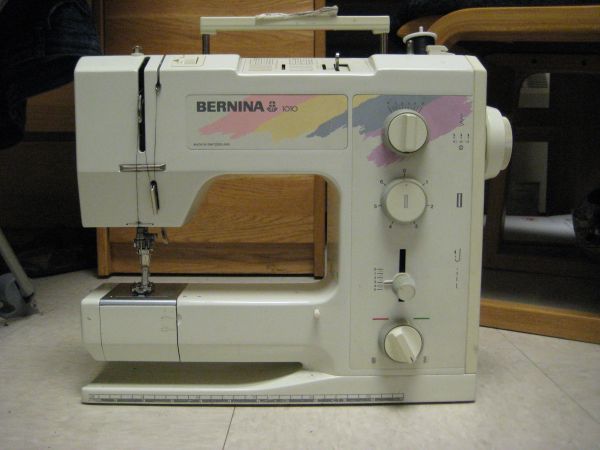 Photo: Dana Finkle, Threads Assistant Editor
Controlled sewing
"My first sewing machine was a green metal Singer, and I remember the machine was SO heavy. Even as a teenager, I found it very difficult to carry. It had a lock-on cover with a handle, and almost every time I used it, I would bruise my shins carrying it to and from the closet.
"The machine had a few problems that, in ignorance, I thought were standard. The hand wheel was jammed, so I could not release the needle when I wound bobbins. I would always remove the needle to wind a bobbin, for fear of breaking the needle at high speed. The foot pedal just buzzed loudly when pressed. It would never start stitching until I manually gave the hand wheel a turn, and then it would take off, vroom. For years, to achieve any precise seams and to edgestitch, I would manually turn the hand wheel, stitch by stitch.
"Today, I'm lucky to have several sewing machines. The features I value the most probably relate to my early sewing experiences, and they are simple concepts found on most models. I love speed control. You can control the speed by foot pressure, but being able to set it on the machine as well has saved me from many mishaps. The needle-down feature is also on my list of favorite features. I value being able to control the placement of the needle, without constantly reaching for the hand wheel.
"There are two features of modern machines that I thought I would be crazy about, but have realized I could take or leave. Auto-thread snipping keeps your work area clear of thread bits, but most auto-snipping machines leave an inch or two of thread that you have to go back and snip anyway. The next contemporary feature I don't seek out is a lightweight model. I thought I would be enthralled by an easy-to-carry machine, but now that I have a designated sewing space – and a rolling cart for travel – I better appreciate the solidity of a metal sewing machine."
What do you value in a sewing machine? What features would you recommend to a new sewer?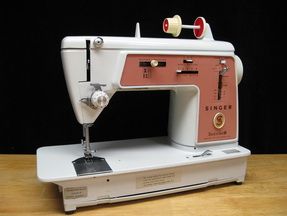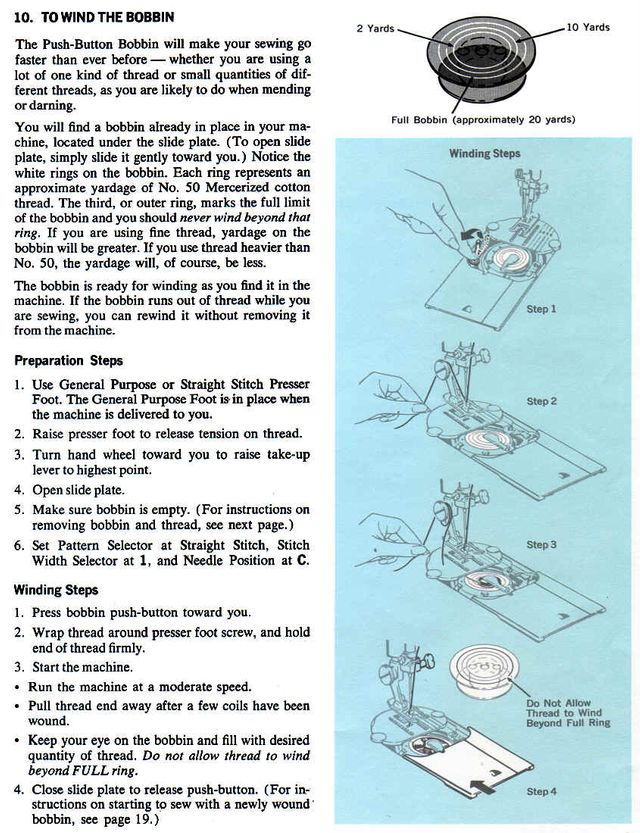 On the Singer 626, you could wind the bobbin without removing it from the machine.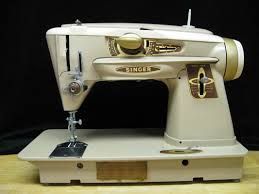 This early-60s Singer "Rocketeer" included cams for creating decorative stitches.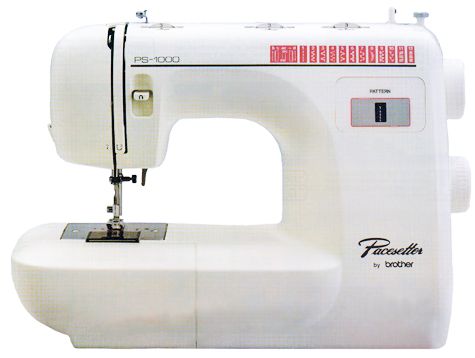 Small but mighty, the Brother Pacesetter 1000 gets the job done beautifully with few bells and whistles.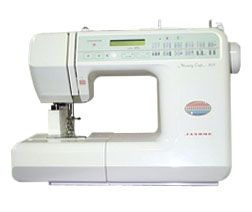 Janome's Memory Craft 3000 gets raves for versatility and reliability.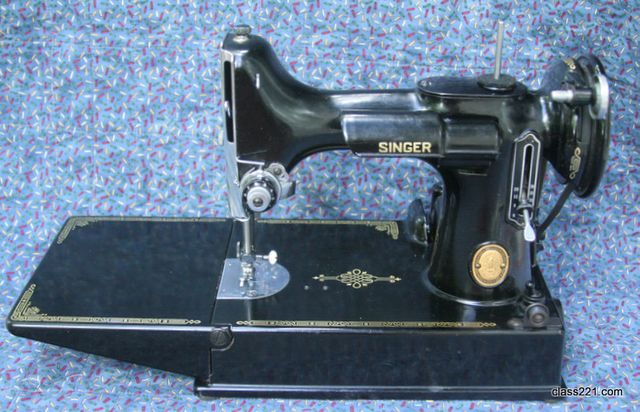 The 1950s-era Singer Featherweight has a well-deserved reputation for smooth operation and a very even stitch.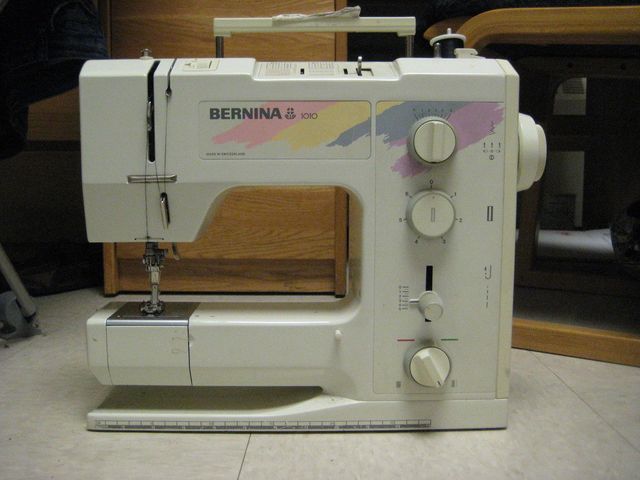 The Bernina 1010 delivers consistently great results without fuss.