Notions: Vintage Pattern Mementos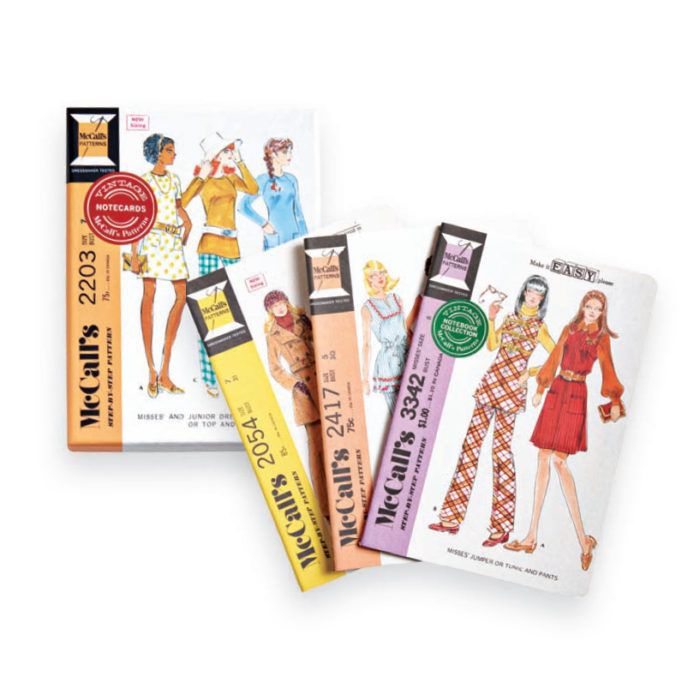 This was originally featured in the Notions department of Threads #179 (June/July 2015).
Enjoy a blast from the past with vintage pattern notebooks and note cards from McCall's. The 64-page notebooks come in three designs resembling vintage patterns with sizing and pattern information included on the back cover. Each notebook measures 6 inches by 8-1/2 inches and contains sewing-themed pages. The note cards feature designs from the late 1960s and come with sepia-toned envelopes to match. The note cards are packaged in a keepsake box with 16 cards in four varieties. Notebooks and note cards can be purchased separately or as a set.
Available from McCall.com. Notebooks are $12.95, note cards are $14.95, and both are available in a set for $26.00.