Pattern Review: Marfy 3325 Jacket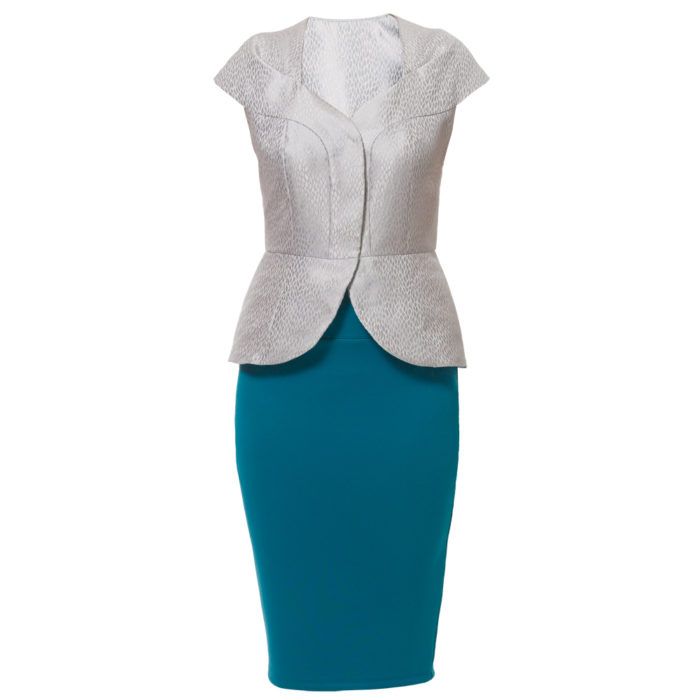 This review was originally featured in Threads #179 (June/July 2015). If this pattern is no longer readily available via the pattern company, try searching online for the pattern name and number, or try Etsy.com or eBay.com.
Marfy 3325
This dressmaker jacket, designed to be worn without a blouse beneath, features a sweetheart neckline, high-cut armholes, and cap sleeves. The sleeves are cut-in-one with the collar, which extends into a curved center-front band, secured with a hidden snap closure. A tailored peplum and a curved hem add to the ladylike silhouette. The princess, side, center-back, and waistline seams make alterations easy for a custom fit. Marfy patterns come without seam and hem allowances or instructions. However, our tester said the extra time involved adding these allowances was worth it because of the chic European cut. The match points on the pattern pieces also are marked with corresponding letters so the sewing is straightforward. Choose fabrics with body for this pattern style, such as silk dupioni, gazar, double satin, heavy organza, or cotton sateen.
(Sized European 42 and 46 for busts 34.5 in. and 38 in., respectively)
Style Tip: Use contrasting fabric for the peplum for a distinctive look.
-Tested by Johanna Mramor, Surrey, British Columbia
Have you made this pattern? If so, be sure to share pictures in our Readers Closet gallery.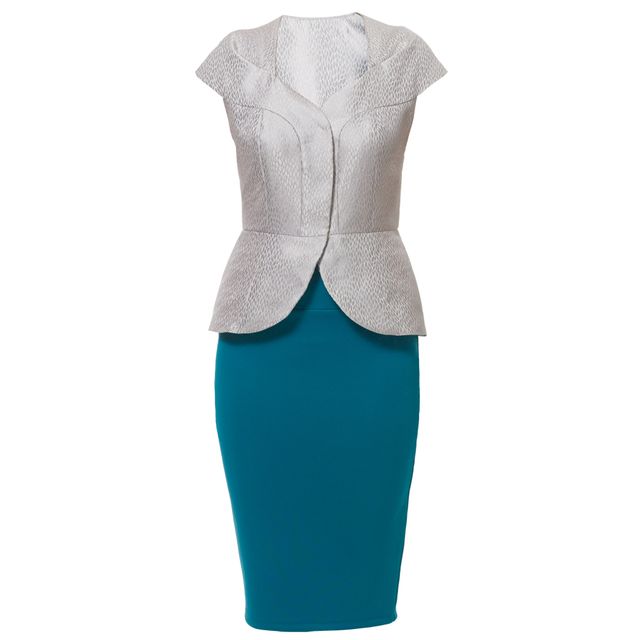 Style Tip: Use contrasting fabric for the peplum for a distinctive look.