Tip: Use Painter's Tape on Napped Fabric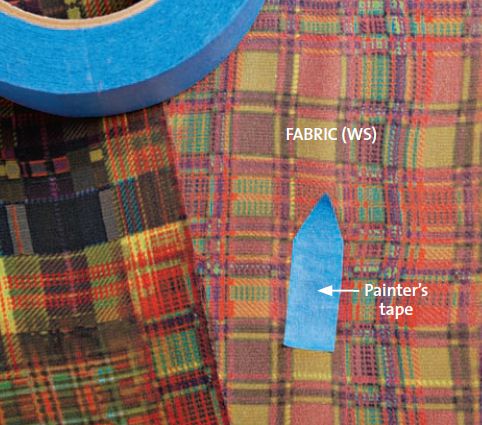 This reader-submitted tip was originally featured in Threads #179 (June/July 2015).
When I am using fabric that has a nap, directional sheen, or a directional pattern, I cut strips of blue painter's tape and snip one end to a point to create thin arrows. Painter's tape is not as sticky as other tapes, and it leaves no adhesive residue on my fabric. The bright blue shows up well on most fabrics and doesn't rub off like some chalks do. I place multiple arrows to indicate the fabric's direction (usually on the fabric's wrong side) before cutting the pattern pieces. The arrows remind me to place each pattern piece correctly. This small reminder helps me create a finished garment without unexpected nap or design troubles.
-Paulette Claver, Tucson, Arizona


---
Submit your tip!
At Threads magazine, we're always on the hunt for smart tips, tricks, and solutions to help you sew smarter, better, and faster. Send us your great ideas for a chance to be featured in the magazine's Tips department.
Tips can be emailed directly to Threads or mailed to Threads Tips, P.O. Box 5506, Newtown, CT 06470.
We pay for any tips published in our magazine.