National Serger Month Expert Chat with Pamela Leggett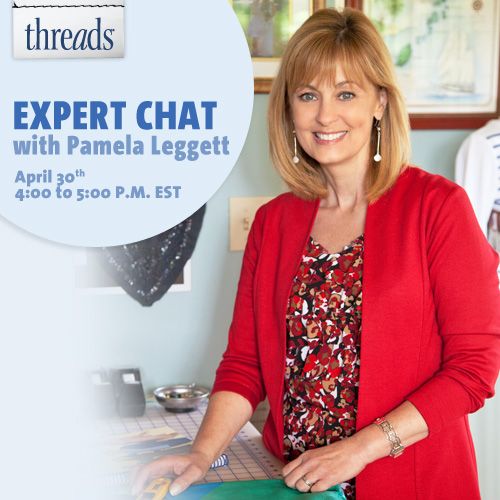 National Serger Month is not over yet and to help celebrate we'll be hosting an Expert Chat on the very last day! Join us April 30 for an hour-long online chat with serging expert and instructor Pamela Leggett. During the alloted time, you'll have the opportunity to ask Pamela any questions on sergers and serging techniques.
WHEN: 4 p.m. to 5 p.m. EST on April 30, 2015
WHERE: Expert Chats are on the Threads Facebook page.
CHAT GUIDELINES:
You must have a Facebook account to participate.
Visit Threads on Facebook during the indicated time, and look for the official chat post.
Leave your questions in the "comments" section of the chat post, and Pamela will reply directly to you.
Refresh your Web browser frequently to view new comments, questions, and answers.
LIKE our Facebook® page or subscribe to Threads weekly newsletters and never miss an Expert Chat.