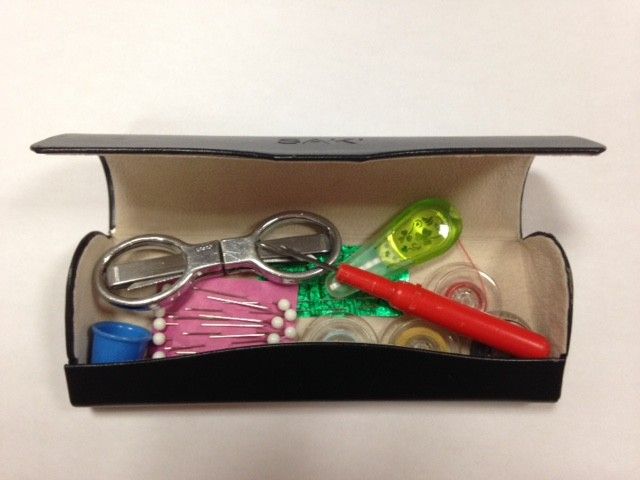 EYEGLASS SEWING KIT
I used a hard-sided eyeglass case to make a wonderful, small sewing kit. I added thread, small scissors, a thimble, a seam gauge, straight pins, and needles for hand sewing. All of the notions are self contained which makes it ideal for on-the-go sewing tasks or sewing while watching television.
– Linda Henry, Fair Oaks, California 
 
NO MORE BULGING PATTERN ENVELOPES!
Here's a sure-fire method to get your pattern pieces back into their pattern envelope that works every time. I iron and fold each used pattern piece into envelope size "packs" using the folded instruction sheet as a template. I also refold and press unused pattern pieces back into shape. I place the pressed sheets between the instruction sheets (if there are at least two) and slip them easily back into the envelope. The instruction sheets provide a sturdy top and bottom, and the pressing flattens the pieces enough to make what used to be a challenge, a breeze!
– Carol Shoaf, Richland, Washington
 
KEEP FRAY-CHECK FLOWING
To keep Fray Check flowing easily, put a glass-headed pin in the opening when you're finished with a project. Push it all the way down, leaving the glass head accessible, and replace the cap. It will be all ready for use on your next project, and will flow freely.
– Peggy Yackel, Plymouth, Minnesota
FEMINIZE A MAN'S SHIRT
After my husband died, I donated most of his clothing to charity. But some of his better shirts fit me beautifully, except that the sleeves were too long and the shirts looked masculine. I decided to feminize them, and I'm thrilled with the shirts I can now wear. I removed the upper and lower collars (the pointed part) which left the mandarin-like collar band. I added rick-rack, lace, seam binding,- or other trim to the collar band to feminize it. In order to keep the cuff area intact, I shortened the sleeves by cutting them between the wrist and elbow, removing a section of the sleeve and re-stitching the sleeve back together. Then I added matching trim along the seam. On some of the shirts, I also removed the buttons and replaced them with more fashionable buttons.
For one shirt, I removed the sleeves, bound the armhole, and used the sleeve fabric to add more pockets to the chest area. I sized the pockets to fit my gardening tools. When I garden, I can carry everything I need along with me. It has become my gardening shirt of choice!
I love my new shirts, and the fond memories they provide of my husband.
– Reva Barahal, West Bloomfield, Michigan
---
Submit your tip!
At Threads magazine, we're always on the hunt for smart tips, tricks, and solutions to help you sew smarter, better, and faster. Send us your great ideas for a chance to be featured in the magazine's Tips department.
Tips can be emailed directly to Threads or mailed to Threads Tips, P.O. Box 5506, Newtown, CT 06470.
We pay for any tips published in our magazine.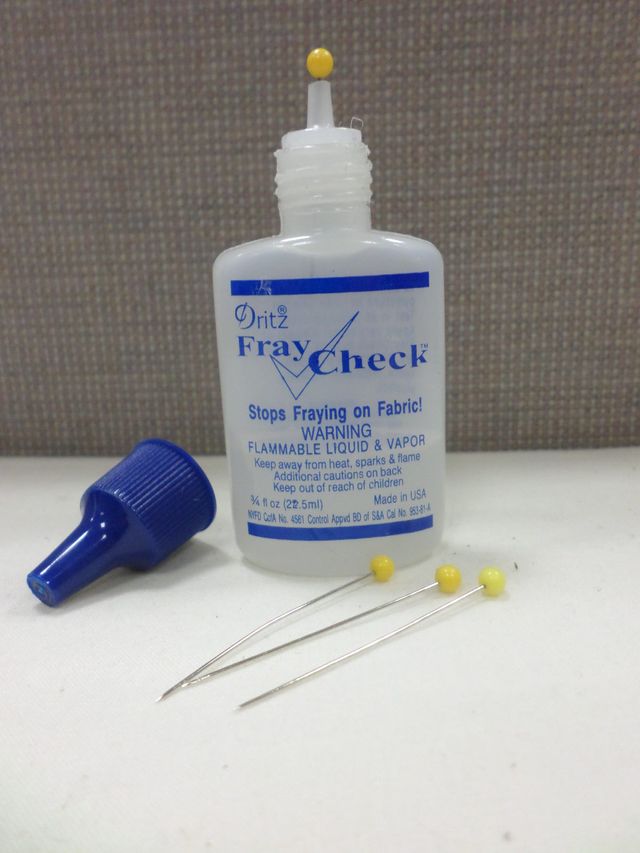 Keep Fray Check Flowing using a straight pin.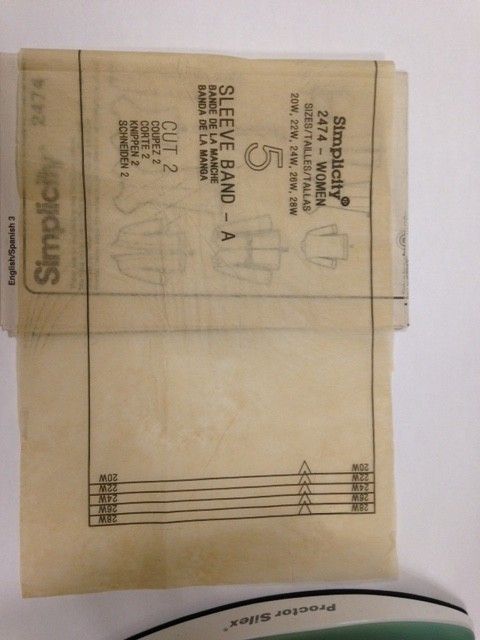 Finger press the pattern tissue using the folded instruction sheet as a guide.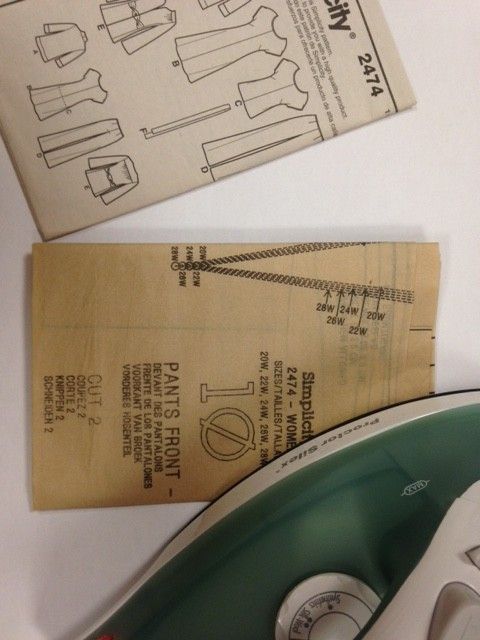 Press each pattern piece after folding it.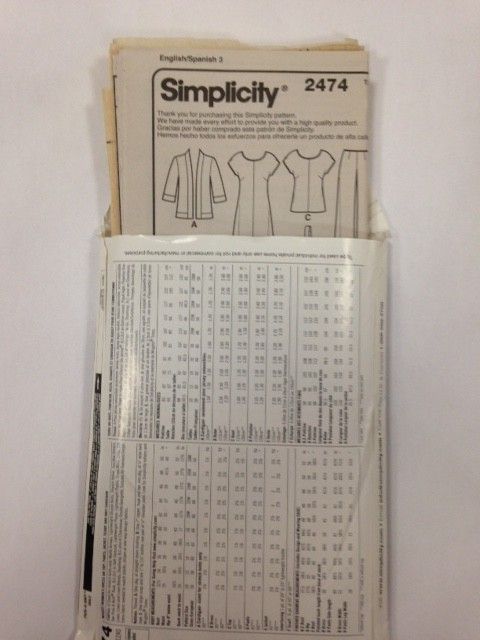 Slip the pressed pattern pieces into the envelope between the two instruction sheet pages.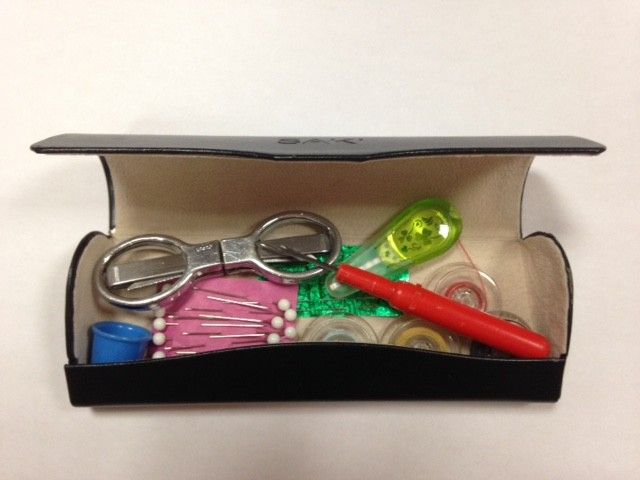 Eyeglass case sewing kit, open.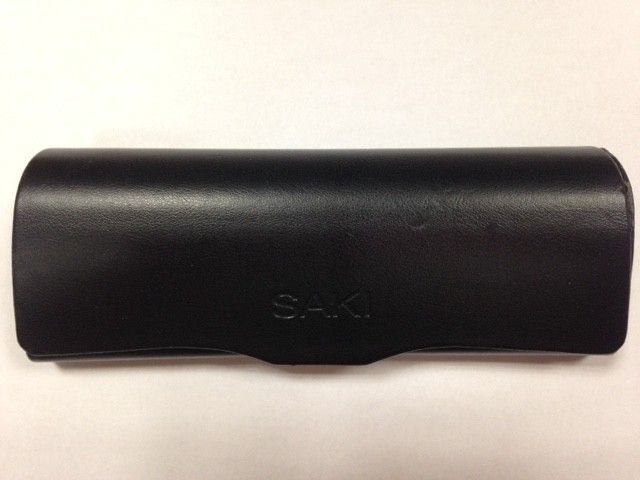 Eyeglass case sewing kit, closed.