The 2015 Met Gala Red Carpet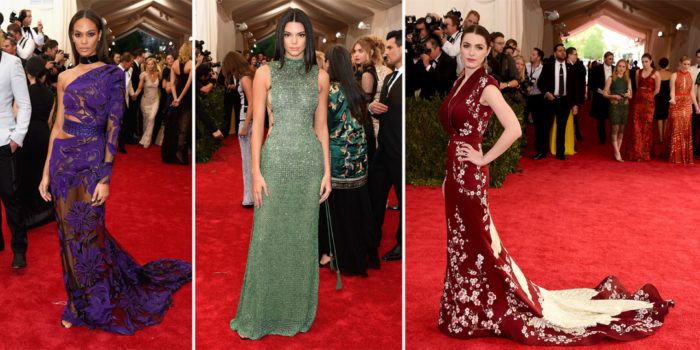 Every spring, the Metropolitan Museum of Art holds a benefit gala to help raise funds in support of its Costume Institute. The Met Gala, or Met Ball as it's also known as, is attended by A-list celebrities, politicians and fashion superstars. As we reported in an earlier post, this year's theme was "China: Through the Looking Glass."
In grand tradition, this year's gala featured some eyebrow-raising red carpet looks – from elegant and theme-appropriate to down right bizarre ensembles. Threads Editors reviewed and assessed the looks from last night's Met Ball and broke them down into four categories: Best Dressed, Embellishments and Details We Adore, Silhouettes and Trends, and Questionable and Interesting Looks. Browse through the photos to see how your picks fare up.
BEST DRESSED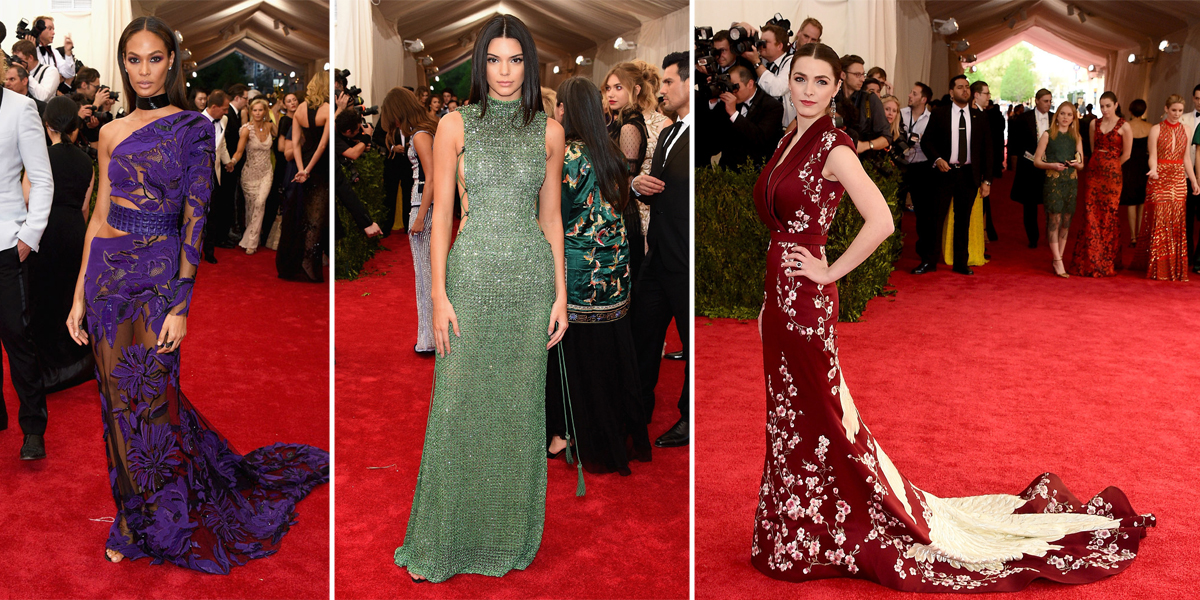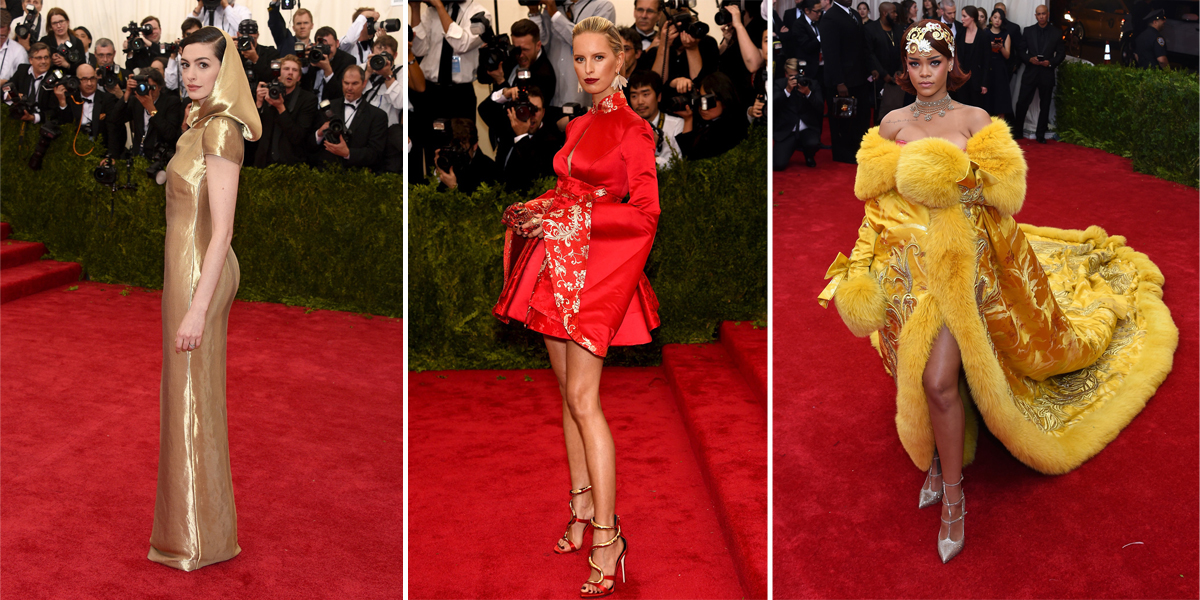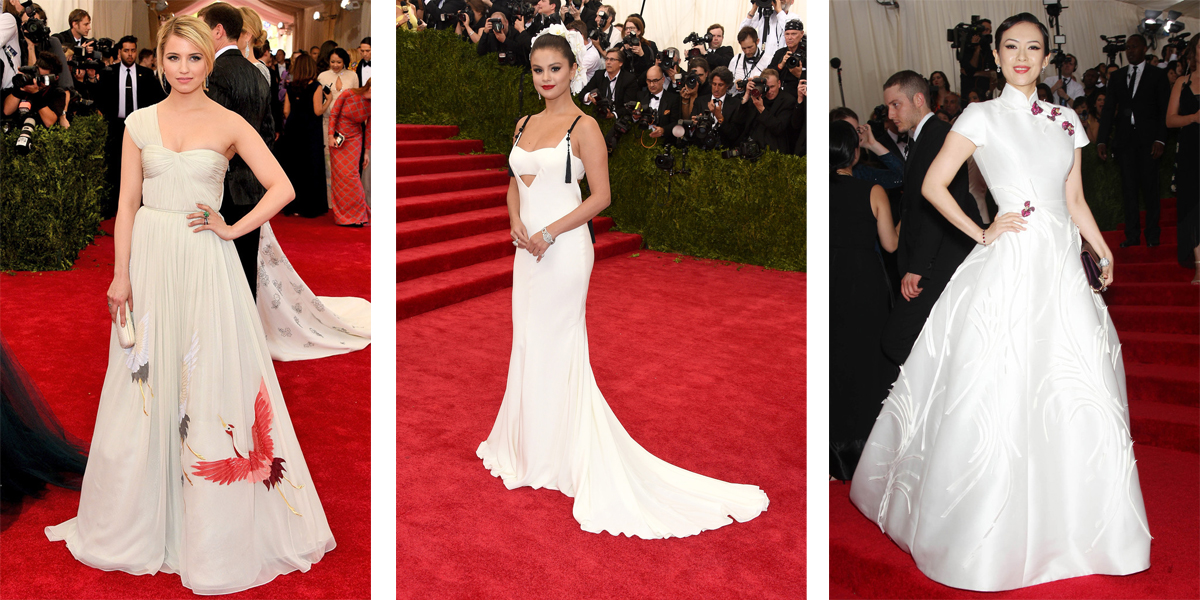 EMBELLISHMENTS AND DETAILS WE ADORE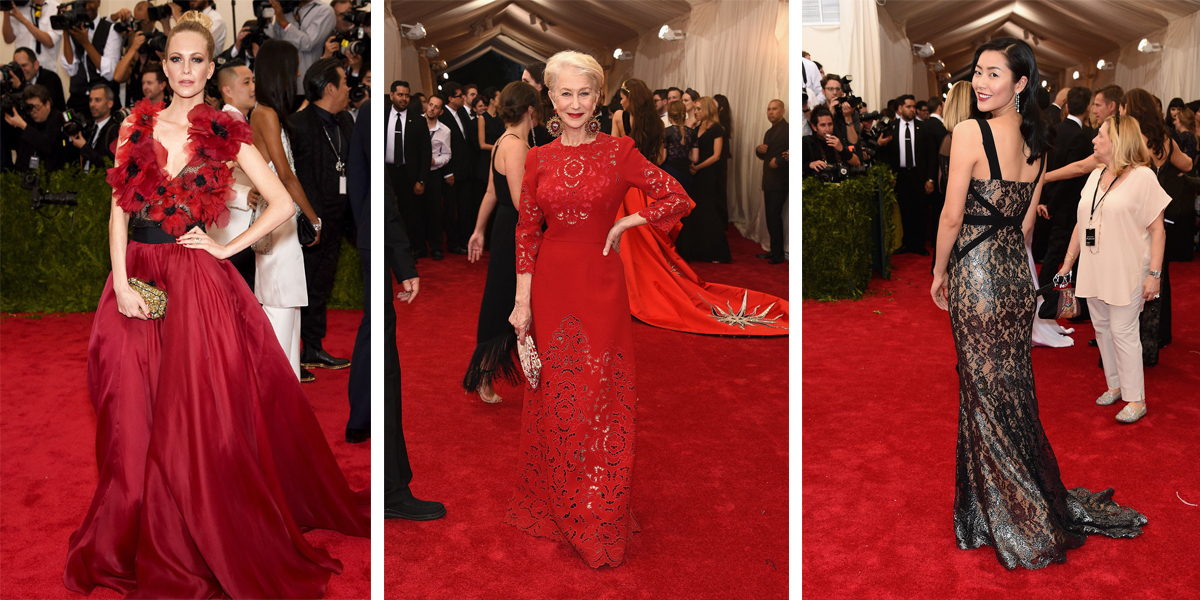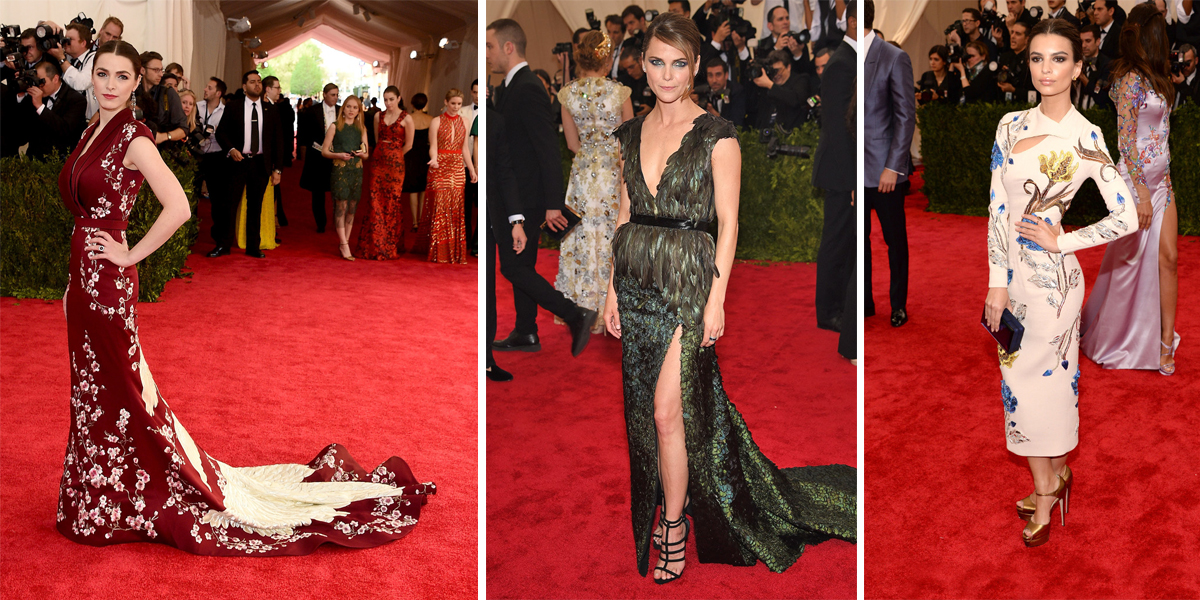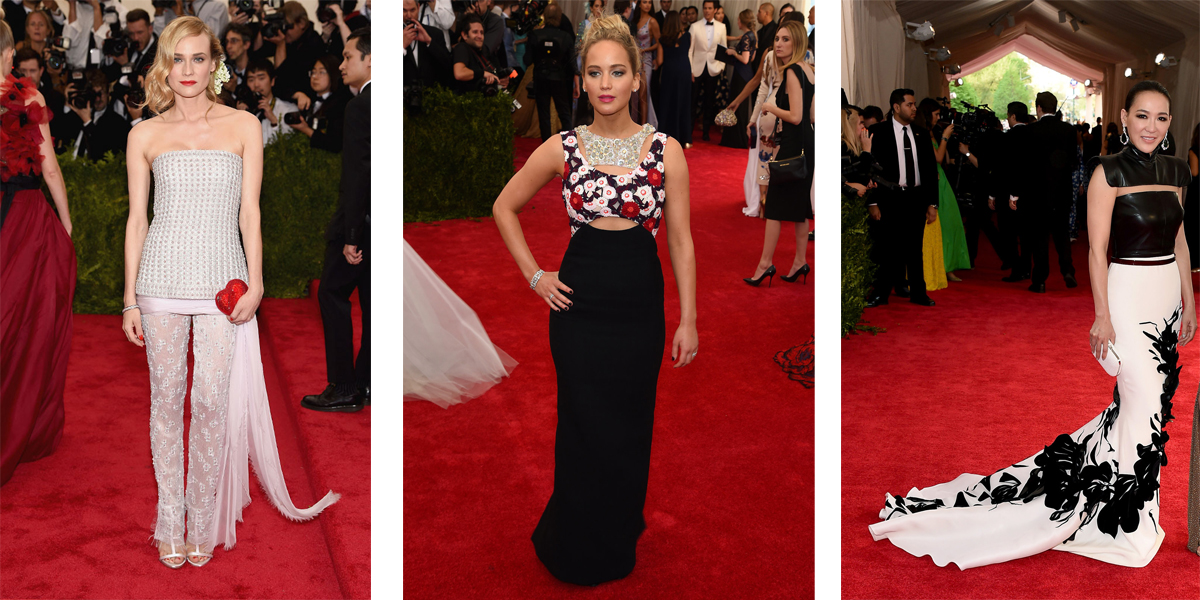 SILHOUETTES AND TRENDS
The Met Gala's red carpet saw it's fair share of Dolce & Gabbana gowns (pictured left). A Threads Editor noted that these particular gowns resembled medieval princess as they all featured "metallic embroidery, heavy brocades in fitted silhouettes." Jessica Hart's velvet Valentino dress is memorizing.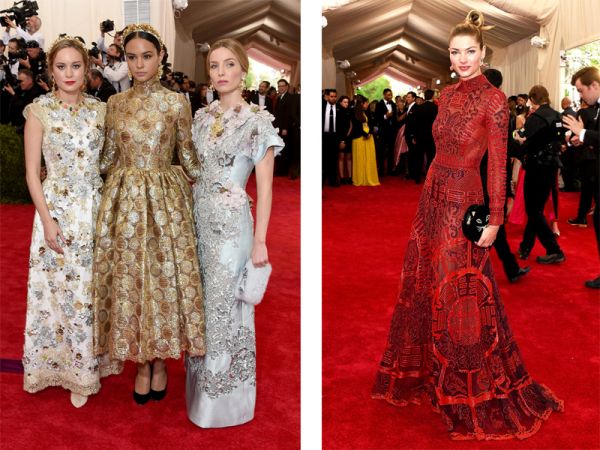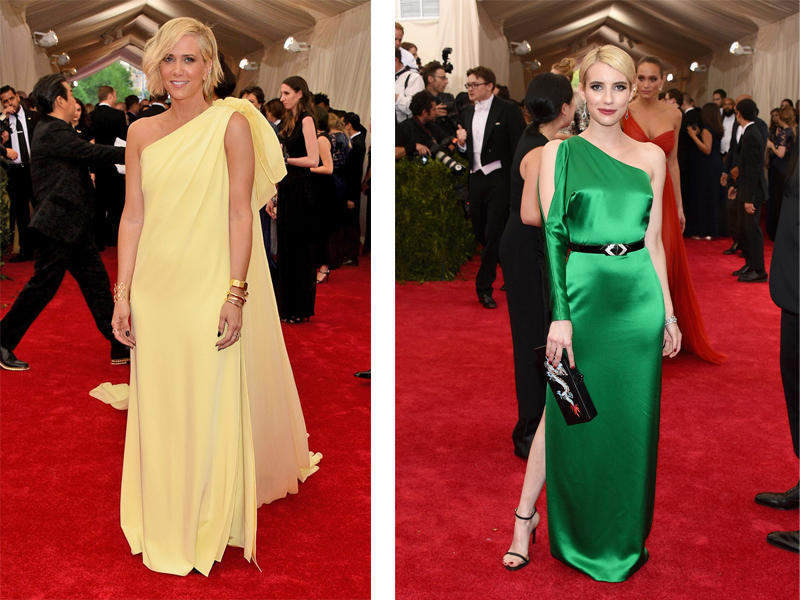 Let us not forget the "barely there" dress trend as seen on J. Lo, Kim Kardashian-West and Beyonce. Many of the Threads Editors are on the fence about these looks. What do you think?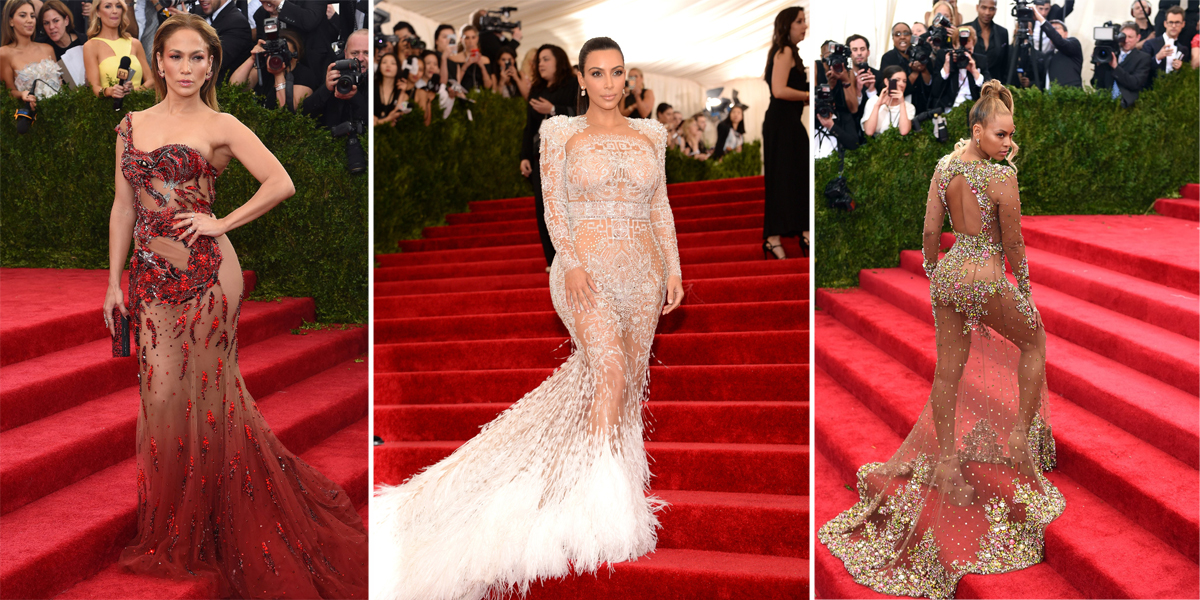 Now, onto the rest of the looks.
QUESTIONABLE AND INTERESTING RED CARPET LOOKS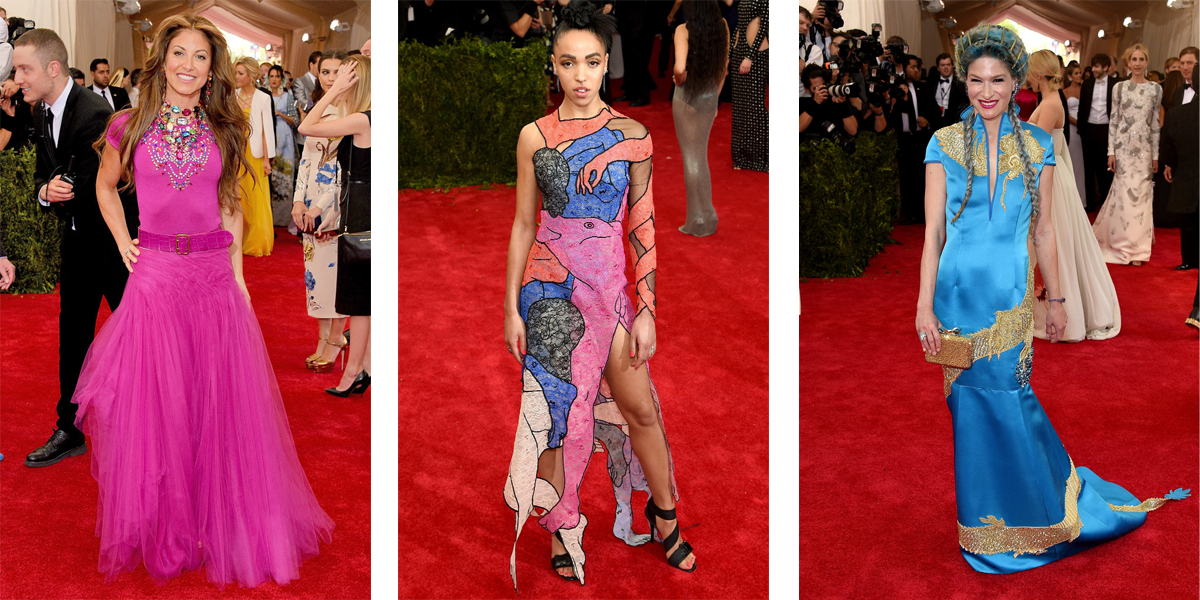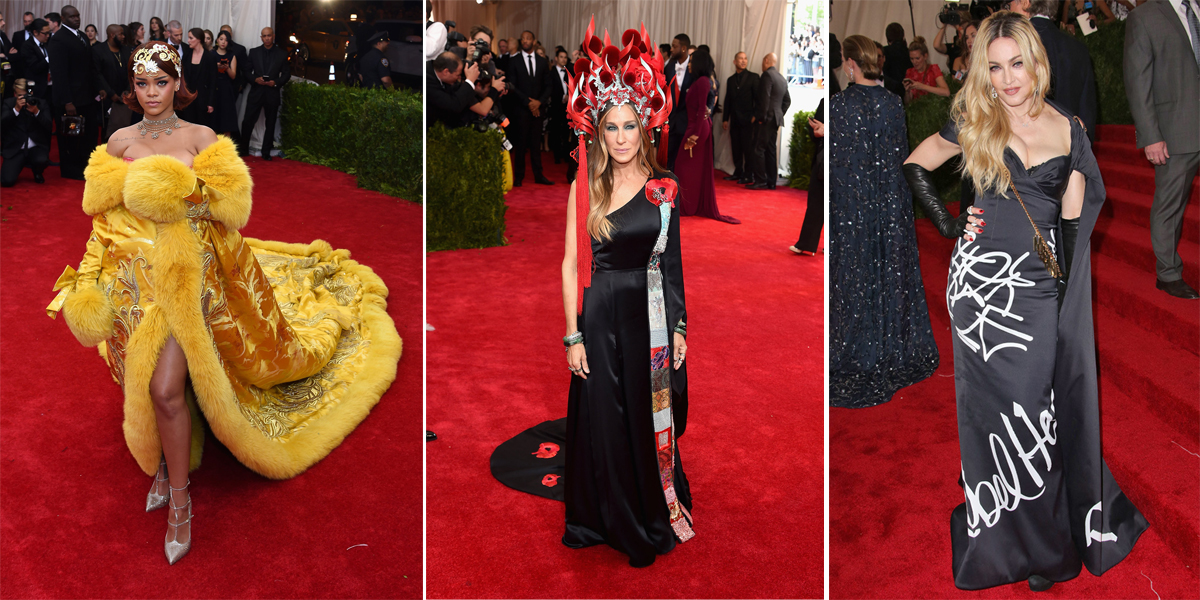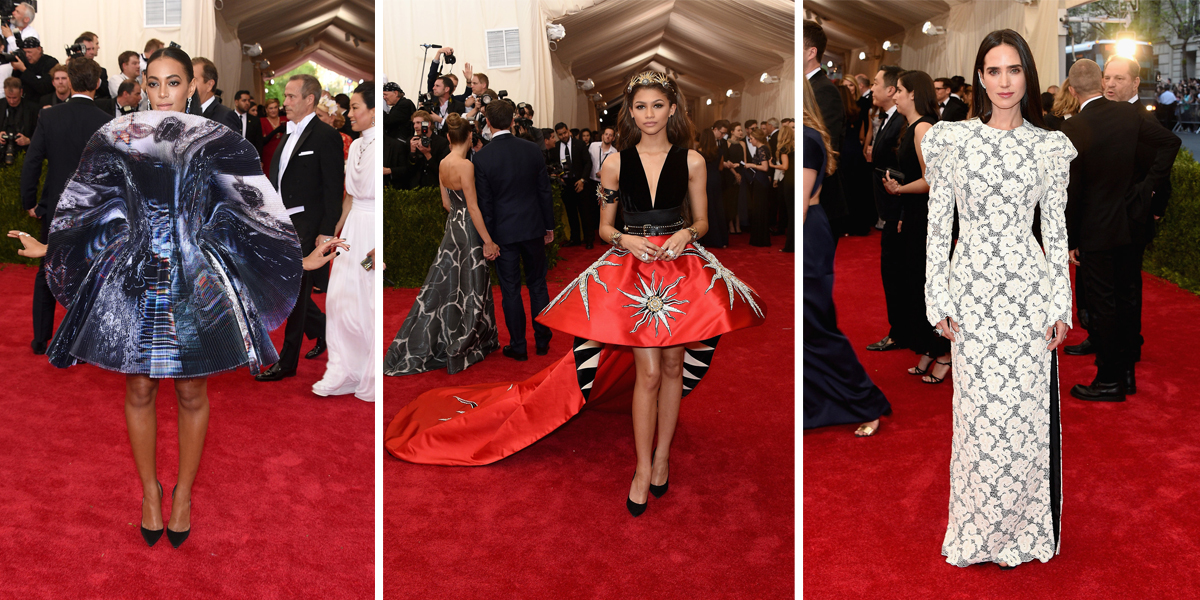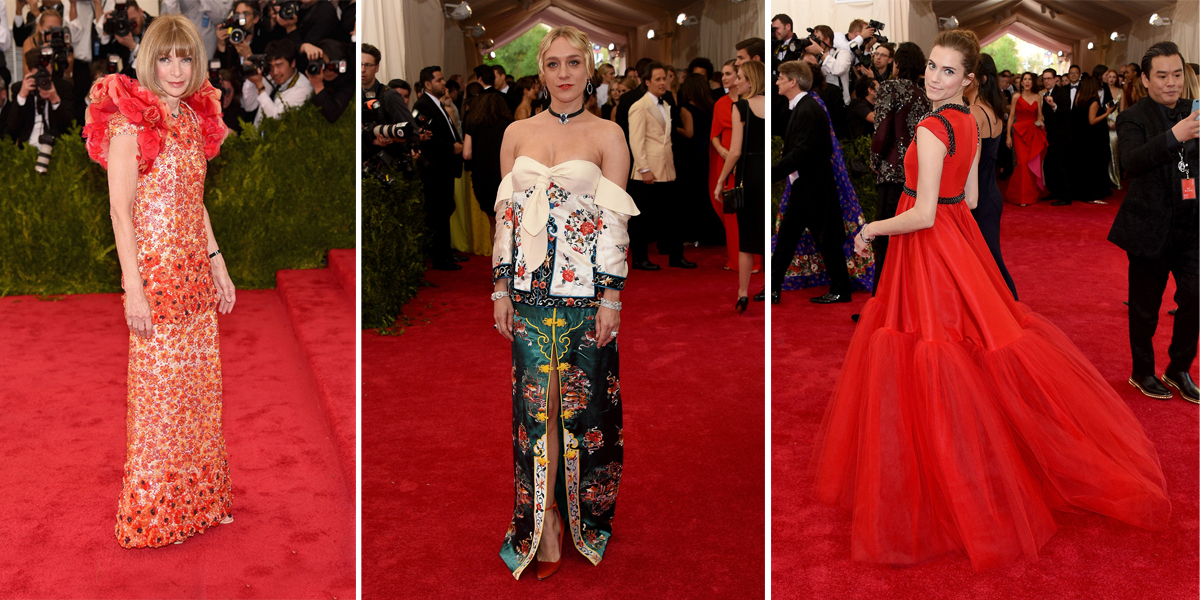 Who made your best dressed list? Whose gown or ensemble would you wear? What details and embellishments do you most appreciate? Who made your worst dressed list and why? Let us know what you think by leaving a comment.